The boys from Go Be More podcast chat with FIVE TIME Olympian Abdi Abdirahman about his amazing life and career.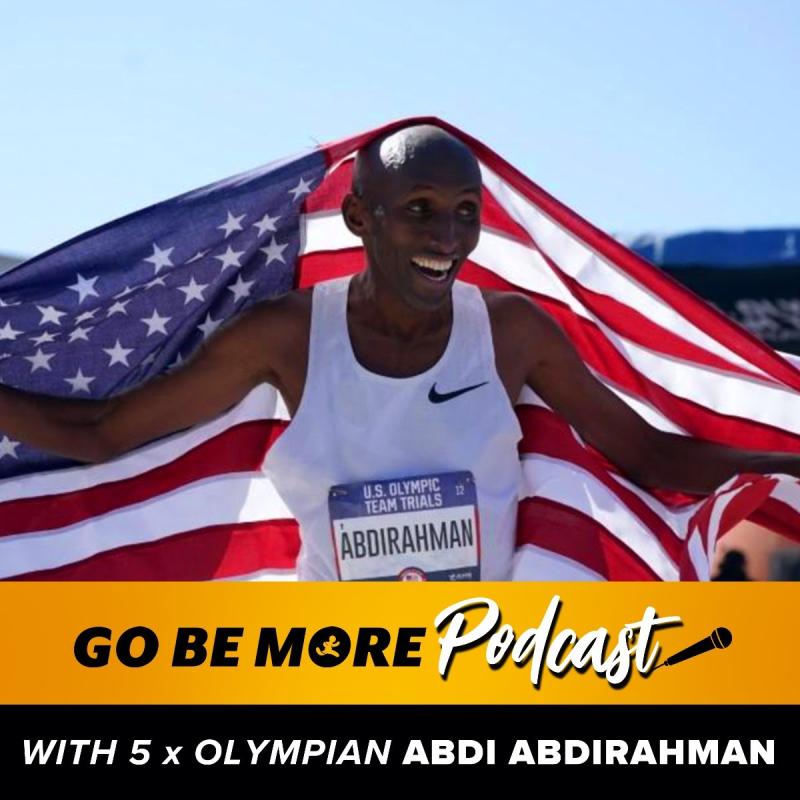 Born in Hargeisa, Somalia, Abdi's family fled the growing conflict in the 1980s and moved to Tucson, Arizona when he was still young. But it wasn't until he entered Pima Community College that Abdi started running, an amazing story he shares with us.
When his lifelong coach Dave Murray made a big bet on him and gave him a full-ride scholarship, it set in motion one of the greatest distance running careers in US history. How long will he keep going? Not even he knows.
Abdi is known as one of the most genuine, fun to be around guys in the sport. His personality really shines through in this interview. Listen Now!