Julian's jogging along with the 2 year anniversary of Run Club and hits the trails of Anglesea.
Brad pulls up well after pacing Gold Coast, despite contending with a headwind during his session. He also talks about his planned racing for the remainder of 2018.
Brady comes down from Byron to race half the distance at Sandown and the campaign for the Berlin Marathon officially begins with some intense banter.
NSW XC Champs were held at Wollongong with Bankstown taking the points over Sydney University, Jordan Gusman once again taking out another win while Paige Campbell took line honours in the women's race.
http://nswathletics.org.au/News/waratah-series-short-course-cross-country-gusman-again
| | |
| --- | --- |
| | 9 July 2018   Waratah Series Short Course Cross Country: Gusman again   On Sunday, the third annual combined Waratah Series Short Course and Little Athletics NSW Cross Country Championships at Dapto included the 104th NSW short course cross country for men, first held in 1906.   It was again Jordan Gusman who reigned supreme in the open men's 7.5km, but he received close competition from training partner Rorey Hunter. After the first two kilometres there was still a large lead pack of… |
http://nswathletics.org.au/News/waratah-series-short-course-paige-powers-to-win
Listener Question of the week asks the boys for recommendations in books and social media and the return of Moose is Confused as the boys scratch their heads after the call to halve the race at Sandown, assessing the nuances of the decision & future implications.
This week's guest is Brett Larner, the man behind Japan Running News chatting with Brad about how he started with the website and his involvement with the Japanese running scene. Brett gives insight into the culture around running in Japan and the depth of talent, especially around the half marathon-distance and the national significance of the Hakone Ekiden. He goes on about how Japanese athletes develop through both the education and corporate levels and how they look to progress in the future.  Brett also talks about his relationship with Yuki Kawauchi, with the particular focus on the leadup to the 2018 Boston Marathon and what drove Yuki's decision to follow professional running.
You can find out more about Japan Running News via http://japanrunningnews.blogspot.com/ and on Twitter @JRNHeadlines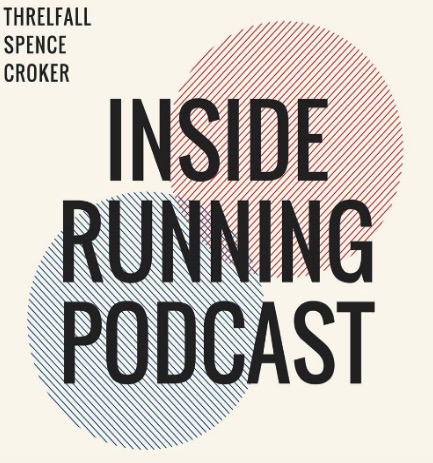 A celebration of Australian Athletics brought to you by Athletics Australia. This exceptional quality 180 page Australian made biannual bookazine features numerous outstanding features, over 2,000 ranked juniors names in a huge junior ranking section, an 'All Australian U18 Youth Team' announcement.