This week's episode is sponsored by Jaybird Run Bluetooth Headphones – tune in next week's episode for a product review, and learn more about the Jaybird Run.
Show your support for the Inside Running Podcast via our Patreon, where patrons can help keep the show running and receive different tiers of rewards in return, where the boys can give you a shoutout on the show and receive bonus content. https://www.patreon.com/insiderunningpodcast
Julian's building back steam, while focusing on his full recovery.
Brad does an original Croker Fartlek before adductor tightness forces him to rest.
Brady's still building on speed ahead of Gold Coast Half Marathon.
StewartMcSweyn stars again, this time setting a Tasmanian 1500m record.
Madeline Hills takes out Bundoora XCR in her first cross country race in 12 years while Jack Rayner outlasts Andrew Buchanan.
Liam Adams takes out the Mini Mos 10k ahead of Jordan Gusman, hours after running cross country at Bundoora. Abigail Regan won the women's 10k. https://www.mini-mos.com/single-post/2018/06/19/Iconic-race-draws-thousands
Gold Coast Marathon will see an Australian drawcard of Jess Trengove and Celia Sullohern line up against each other.
Australian and Kenyan runners race for 'firsts' at Gold Coast Marathon
Berlin & Chicago Marathons announce elite fields
Listener Question comes from Dean about the boy's activation and warmup routines before Moose is on the Loose over that awkward exchange when your pace and direction is too similar to a strangers.
Straight off her win from Bundoora XC, our guest this week is Madeline Hills who catches up with Brad and looks back on her career as a junior, starting with Kembla Joggers and. She talks about her retirement from running and her motivation to returning, training with Adam Didyk and advice on returning from a break. Madeline recounts the tense leadup to the Rio Olympics where she placed 7th in the Steeplechase, before going into the necessity of balancing running with work in your life. Madeline closes with what her training currently looks like and future goals.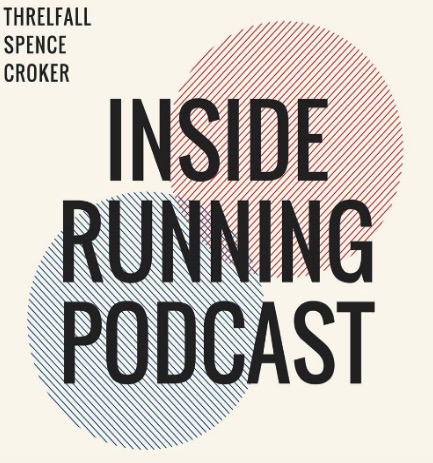 A celebration of Australian Athletics brought to you by Athletics Australia. This exceptional quality 180 page Australian made biannual bookazine features numerous outstanding features, over 2,000 ranked juniors names in a huge junior ranking section, an 'All Australian U18 Youth Team' announcement.