This week's episode is sponsored by Rundies, developed by Australian dual-Olympic Marathon runner, Jess Stenson (formerly Trengove) along with her husband Dylan and brother Jack. Move smooth in Rundies. Visit www.rundies.com.au
Brad puts in the long hours on the runs while Mulligans gets flooded.
Julian gets his calories in, tries to sort out the heart rate amid the launch of the new Next% model.
Brady raises a lot of questions about his GPS accuracy and the use of…Pajama Socks?
Listener Questions ask about refuelling after running and whether Moose would pick World Champs or Comm Games in 2022.
Moose on the Loose definitely has a beef with Ash Watson on setting a pace when he hasn't done the work.
Scott Nicholas takes us through the match ups of the third round of Australia' Greatest Running Performance of all time which are as follow:
Herb Elliott's Gold 1500m at the 1960 Rome Olympics
VS
Graham Crouch's 5th place in the 1974 Christchurch Comm Games
–
Derek Clayton's 2:08:34 marathon world record in Antwerp 1969
Vs
Edwin Flack's 800m & 1500m Gold Medals at the 1896 Athens Olympics
–
Ron Clarke's 5000m WR of 13:16 in Stockholm, 1966
Vs
Dixie Willis setting the World Records in the 800m & 880y in Perth, 1962
–
Dave Stevens beats Emil Zatopek's 6 Mile Record World Record in Melbourne 1956
Vs
Rob De Castella wins the Commonwealth Games Marathon Gold Medal in Brisbane 1982
–
Benita Willis wins the World Cross Country Championship in Brussels 2004
Vs
Jim Bailey becomes the 2nd Australian to run a sub-4 minute mile in Los Angeles
–
Dave Power's double Gold Medals in the 6 mile and Marathon in the 1958 Cardiff Empire Games
Vs
Steve Moneghetti's 1st place in the 1992 Berlin Marathon in 2:08:16
–
Ralph Doubell 800m victory and world record in the 1968 Mexico City
VS
Craig Mottram's 12:58 5000m 2006 Commonwealth Games Silver Medal
–
Lisa Martin (Ondieki) wins solo at the women's only 1988 Osaka Marathon
VS
John Landy runs the second ever sub-4 minute mile in Turku, Finland 1954
Cassie Fien chats with Sophie Ryan about growing up as an active child and getting into sport through her family and the amount of support she had from her dad and the connection to him that running brings to her. They look back on the height of her career going through her experiences from the local scene to placing high in World Marathon Majors and World Half Marathon Championships in Cardiff as well as how she trained in that time.
Cassie then takes us through the day everything changed when a routine ASADA procedure resulted in testing positive for the banned substance Higenamine despite it being labelled as its alternative name of nandina fruit extract, going through the emotional shock and trauma of the process and consequences of the ordeal despite all of her best research and precautions.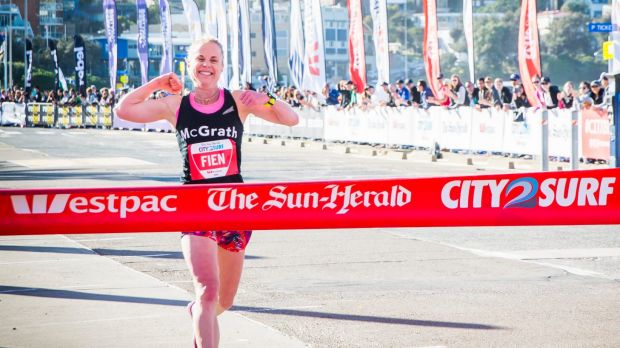 Making her emotional comeback to the sport after serving her ban which led to the discovery of her dystonia and what it means for her running now. They close with talking about Cassie's new meaningful role as an ASADA ambassador in supplement education.
Cassie Fien in the ASADA Supplements Cautionary Tale