This episode is sponsored by the 7 Sunshine Coast Marathon Festival, featuring an AIMS Certified Bronze Label Half Marathon, hosting the Australian Half Marathon Championships on a flat course and perfect weather.
Julian's up on the Gold Coast and driven batty by the locals and concrete.
Brad hits another milestone clocking his biggest week since Melbourne Half last year.
Brady takes the win in the 10000m at Bankstown.
Aussies dominate at the NCAA Finals in Austin, with Morgan McDonald winning the 5000m in a tactical affair over rival Grant Fisher, while Jessica Hull places second in the 1500m but scores a Doha World Qualifier.
Recap 1: https://www.runnerstribe.com/latest-news/izzi-batt-doyle-grabs-bronze-at-the-ncaa-10000m-championships/
Recap 2:
https://www.runnerstribe.com/latest-news/aussies-invade-the-ncaa-final-recap/
Bankstown saw our own Brady Threlfall win the 10000m over a duel to the end against Dave Criniti while the headline event was the Women's 5000m saw Emily Brichacek edge Paige Campbell in a tight contest.
Women's 5000m – Bankstown Sports Athletics Facebook
Listener Questioner from Roly asks about what correspondence coaches would like to see from their athletes online.
Moose on the Loose goes off on claiming PBs off the watch instead of from race results.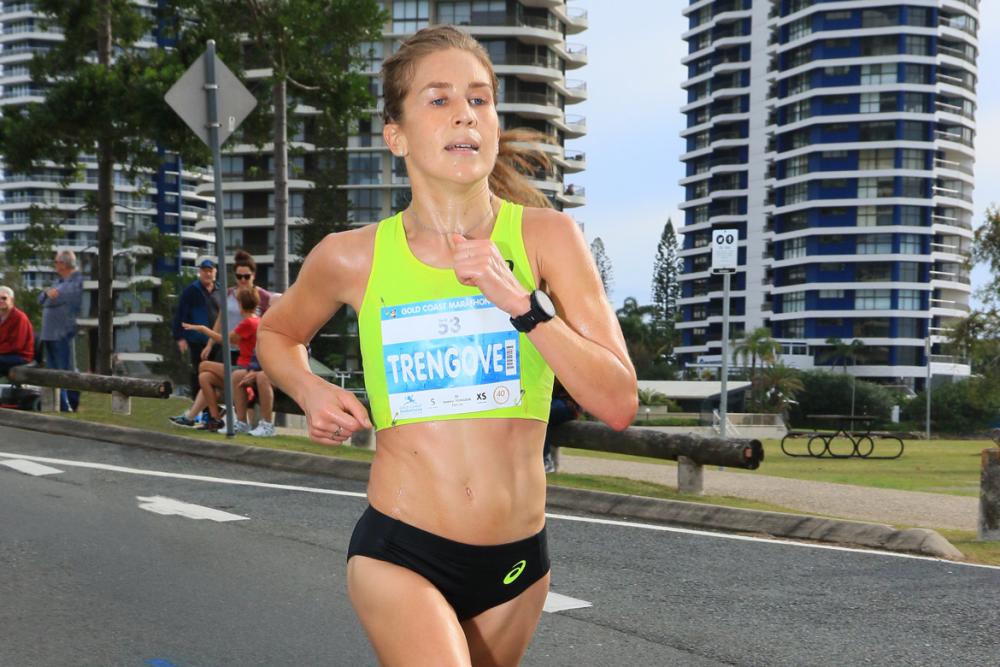 Jessica Stenson (nee Trengove) joins Brady for a chat about getting into podcasts and on expecting her first child with husband Dylan before diving into her career of 12 marathons, starting at age 24 and making the debut at Nagoya 2012 that saw her qualify for the 2012 London Olympics. Jess talks about transitioning into the marathon at an earlier age and the relationship with coach Adam Didyk and having a moment in the middle of an Olympic Marathon. She talks about dealing with hot conditions in the Moscow World Championships and going through some injuries on the lead up to the Glasgow Commonwealth Games, before going into her victory at Melbourne Marathon in 2015 and running the Rio Olympic Marathon while dealing with the ongoing fallout from that race as well as her two London marathons in 2017.
Jess then talks about her busy 2018 that saw her win another Commonwealth bronze before setting a personal best at the Gold Coast Marathon and then going on to set another personal best of 2:25:59 at the Toronto Waterfront Marathon in October, going into the preparation of each one, while having the support and mentorship of some of Australia's most storied runners.
The chat closes about what her plans for running post-pregnancy are, her favourite sporting autobiographies, being balanced both in running and in her career and the importance of giving attention to the running community.