Inside Running 34: Mark Thompson
This week's episode is sponsored by Jaybird Run Bluetooth Headphones – tune in for a product review of the Jaybird Run.
Show your support for the Inside Running Podcast via our Patreon, where patrons can help keep the show running and receive different tiers of rewards in return, where the boys can give you a shoutout on the show and receive bonus content. https://www.patreon.com/insiderunningpodcast
Julian shakes off the niggles to run a solid ton of mileage, bangs out the Moose Fartlek™ (a different one) in the Ballarat cold, and then Brad examines his headspace moving through the week.
Brad comes back from the adductor tightness after some rest, goes through his winter wardrobe and preparations for his pacing job ahead of Gold Coast Marathon, going through the nuances on his nutrition.
Brady eventually turns up with his final Gold Coast Half preparations, going through his week and plan of attack of what splits he wants to hit. The boys look at who to run with and the weather forecast.
Desiree Linden leaves Hansons Distance Project for a change in coaching sparking conjecture about the departure.
https://twitter.com/des_linden/status/1010538453581344768
https://www.flotrack.org/articles/6215555-des-linden-leaves-hansons-brooks-distance-project
Des Linden on Rich Roll Podcast:
https://soundcloud.com/richroll/rrp375
Jim Walmsley wins Western States Endurance Run ultramarathon in a new race record after multiple attempts
https://www.runnersworld.com/news/a21930201/jim-walmsley-western-states-2018/
Australian Lucy Bartholomew finishes 3rd in her debut over the 100 mile distance.
Chloe Thige  and Jordan Gusman both win NSW XC Championships in Nowra
http://www.nswathletics.org.au/News/gusman-wins-in-nowra-debut
Gwen Jorgensen races the USATF 10000m on 4% spikes – Moose laments not enforcing patent copyright while Matt Centrowitz takes out the 1500m.
Moose on the Loose takes aim at misogynist tradies catcalling his partner while running in Ballarat. The boys make a stand against unacceptable behaviour.
Inside Running present a product review of the Jaybird Run Wireless headphones, as the boys each put a pair through its paces getting used to noise cancellation and handling them, before announcing a giveaway. Find out more at www.jaybirdsport.com/en-au
The boys make predictions on who will take out the Gold Coast Marathon and Half Marathon this Sunday July 1st.
This week's guest is Mark Thompson who reminisces with Brady about running in the pre-digital era racing in Bendigo track meets & fun runs, starting as a teenager running the hills in Ararat, training with Philo Saunders and how his assistant principal was a big influence. Mark recounts his training with the AIS and the Blue Dove, as well as some of the highlights of his career including the Chiba Ekiden and training for the Sydney 2000 Olympics before switching to a career in teaching. He then talks post professional athletic career about dabbling in triathlon and footy before returning to running with Glenhuntly and making his debut at the marathon at Gold Coast.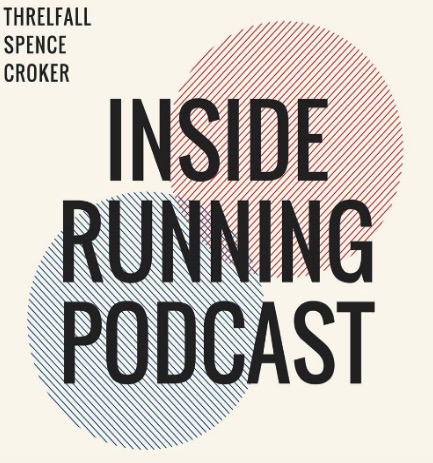 A celebration of Australian Athletics brought to you by Athletics Australia. This exceptional quality 180 page Australian made biannual bookazine features numerous outstanding features, over 2,000 ranked juniors names in a huge junior ranking section, an 'All Australian U18 Youth Team' announcement.