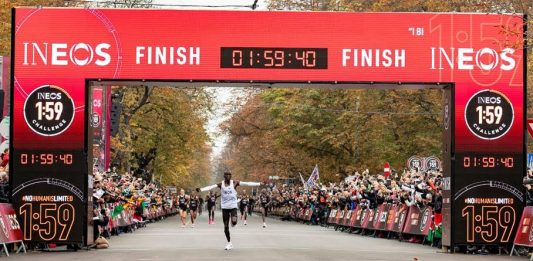 History is made as Eliud Kipchoge becomes first human to break the two-hour marathon barrier
Eliud Kipchoge proved No Human Is Limited when he became the first human in history to run a sub-two-hour marathon in the city of Vienna, Austria this morning. Kipchoge ran the 42.195KM distance in a remarkable time of 1:59:40:2.
The 34-year-old Kenyan's landmark achievement began at 8:15AM CEST on the Reichsbrucke Bridge in Vienna in perfect weather conditions of around 9 degrees celcius and wind speeds between 0.5 – 1.5 m/s.
Copy and paste this URL into your WordPress site to embed
Copy and paste this code into your site to embed