Jake Malby shows Australia "It Ain't Weak to Speak" by running 31 marathons in 31 days for mental health charity LIVIN.org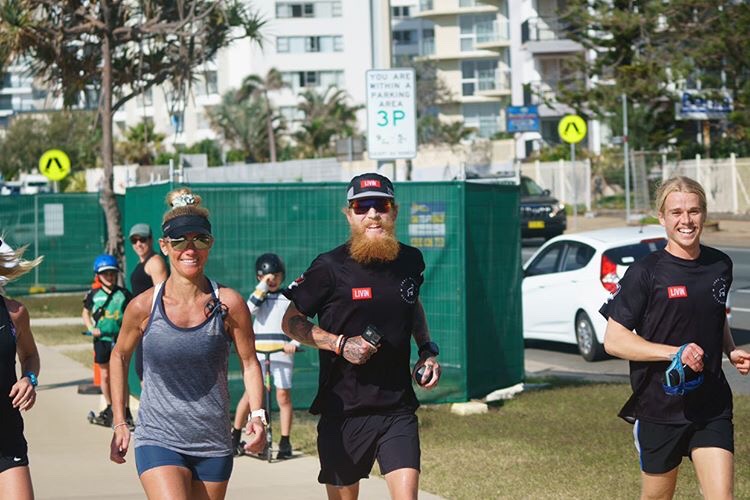 BRISBANE, QLD (22 August, 2019) – Gold Coast native Jake Malby is running the distance of a full marathon every day this month to increase awareness around mental health issues and raise funds for local nonprofit LIVIN.org.
"I will be tackling my biggest physical and mental challenge to date and run the distance of a marathon every day for 31 days straight," Malby said.
To date, Jake has run 22 marathons, raising over $8,500 along the way through online fundraising platform Everydayhero. He hopes to continue spreading the word and breaking the stigma as he races towards his target of 1,308.2km for the month.
Jake also has plans to host early education programs to show the younger generation that "It Ain't Weak to Speak," the slogan adopted by LIVIN.org.
"This quote resonates with me strongly. It's what I did to get out of the trouble I was in."
LIVIN.org was founded by friends in tribute to a loved one who took his own life. The charity works to develop cutting-edge education programs and community awareness initiatives.
Jake's interest in running came to life after seeing his brother Ben running hundreds of kilometres each month.
Struggling with depression and anxiety growing up, Jake was battling a fake persona, worsening thoughts, and knew it was time to find help. Jake reached out to Ben and his wife for guidance, unexpectedly receiving support into a new interest that would change his life.
"October 2nd 2016, I laced up my shoes, no training, and no idea what I was about to embark on," Jake said. "After the most defining 25km of my life, I was hooked. The feeling of achievement filled my mind so that no negative thoughts could."
"I feel the mental resilience built through my upbringing allows me to keep running. When I sit and soak in the training the feeling is like nothing else."
To support Jake and LIVIN.org, head to his fundraising page on the Everydayhero website: https://give.everydayhero.com/au/31-marathons-in-31-days