Written by Athletics Australia
Oregon, USA; July 16, 2022 –  From heartbreak to elation, day two of the World Athletics Championships in Oregon, USA captured the many highs and lows that come with being an elite track and field athlete.
Four Australian women including medal favourites Eleanor Patterson andNicola Olyslagers (Women's High Jump), as well as Jessica Hull and Georgia Griffith (Women's 1500m) celebrated when booking tickets to their respective finals, while a crushed Henry Frayne found himself short in the Men's Long Jump final, placing 12th.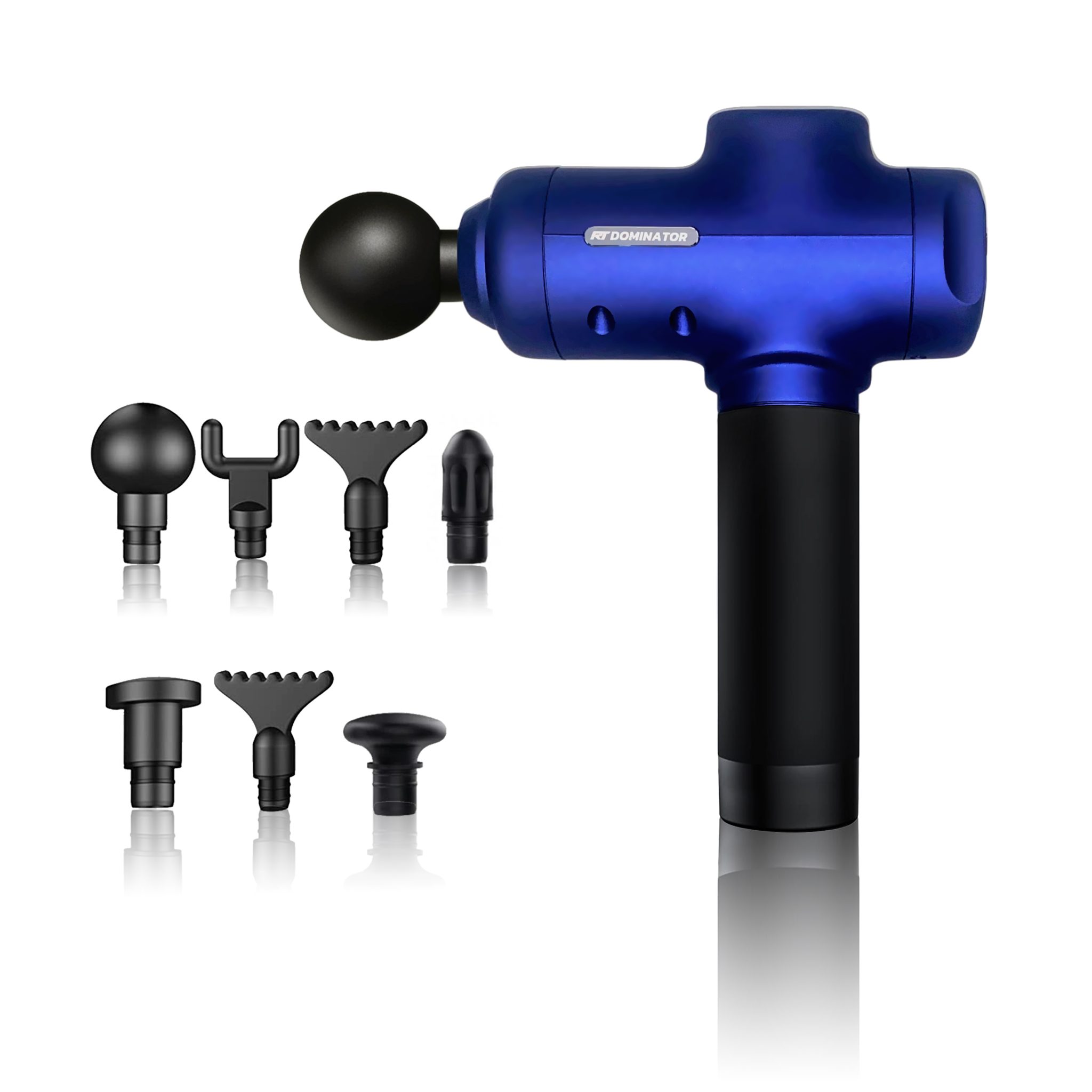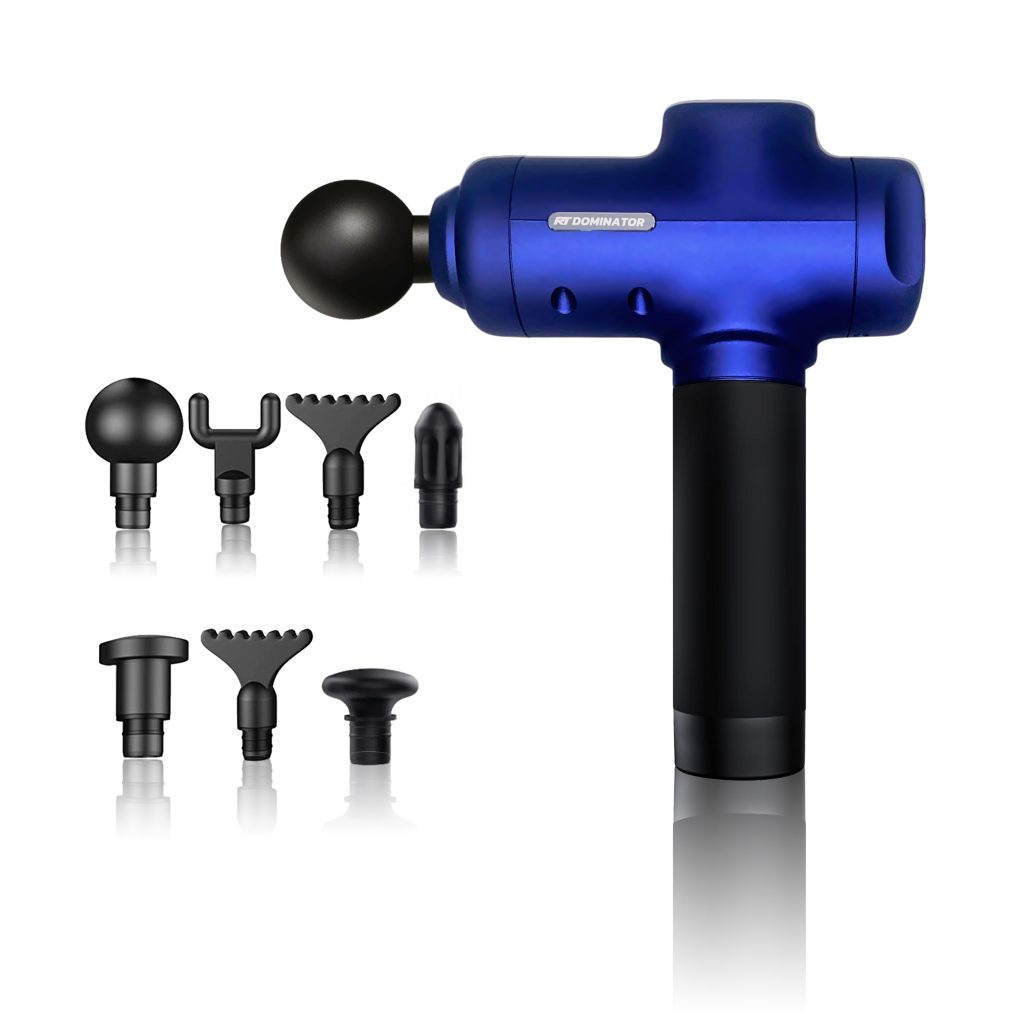 After enjoying success in the qualification round, Olympic finalist Frayne was unable to match yesterday's efforts, producing a best leap of 7.80m on his second attempt.
Fouling on his first and third jump, Frayne missed the chance to prove himself medal-worthy with another three jumps, as he closed out his fifth world championships campaign.
"That's not the legacy that I wanted to leave behind but I couldn't execute it today," the 32-year-old said.
"After  taking that second jump yesterday, which I fouled, I irritated my hamstring, which I tore 10 days ago. That was the mental anguish for me leading into this.
"7.80m doesn't cut it and that deserves to be a 12th, and while it's disappointing, the older you get and the more times you've been through it, you gain some perspective. At least I've got another chance at the Commonwealth Games in three weeks. There were two other guys heading to Commonwealth Games in the final and a few more knocking on the door of the final. I'll use this as practise and get a couple of good weeks of practise in with (coach) Gary (Bourne) and try and improve upon this."
Two of Australia's greatest medal hopes at this World Athletics Championships are one step closer to the podium, with Olympic silver medallist  Olyslagers (nee McDermott) and World Indoor Championships silver medallist Patterson both through the qualifying rounds of the Women's High Jump.
Patterson, one of only two athletes worldwide to clear 2.00m or higher this year, executed her series of four jumps with ease, clearing each of the qualifying heights on her first attempt. Patterson finished the round in equal first place.
"It took me a while to warm up and it wasn't until 1.93m that I actually ran through properly. As much as it's an event where I've competed at this level a few times before, I still can't help but be a bit nervous and excited to progress through to the final," Patterson said.
"When it comes to the final, I'm going to stick to my processes and now I've got a feel for what the track is like and what my run up can be like, I'll have that much more confidence to start from the get go, put my foot down and jump big."
Australian champion Olyslagers found her way through the round, but unlike her compatriot, it took a clutch attempt at 1.93m to book her spot in the final.
"I'm the most colourful athlete I know. When there are no shouts, no claps, and just silence, I know I have to put all my energy into getting my body over that bar. When I got over it, I just started crying," Olyslagers said.
"That qualifying round last year (in Tokyo) was so cruisy and happened so naturally. Sometimes you do the exact preparation and are in even better shape, and then sometimes things don't go to plan. Today I'm just happy to be going to my first world championships final. I'm so, so happy."
For the first time in history, Australia will field two athletes in a world championships middle distance final, with Australian 1500m record holder Jessica Hull and Georgia Griffith both advancing to the Women's 1500m final.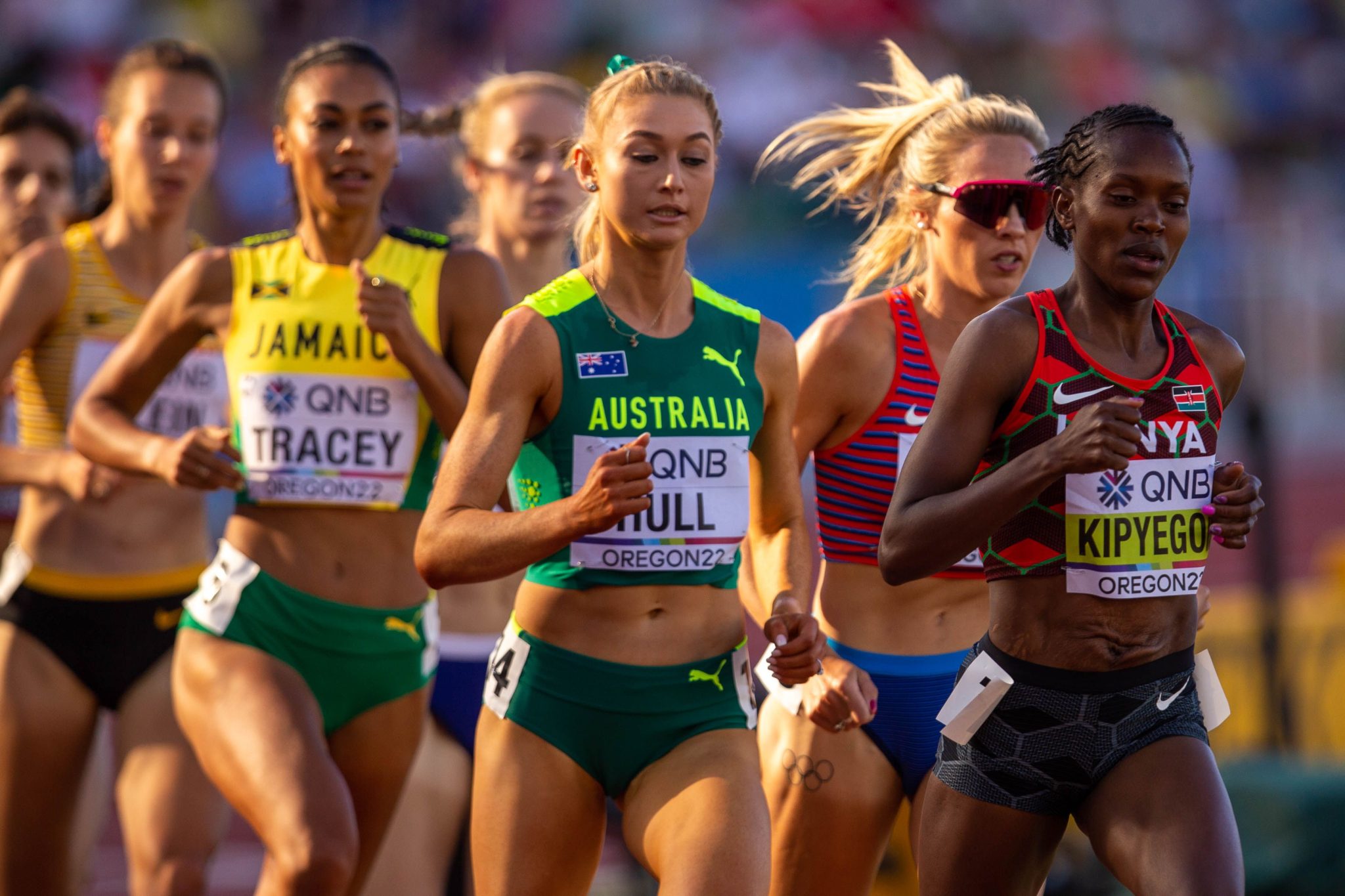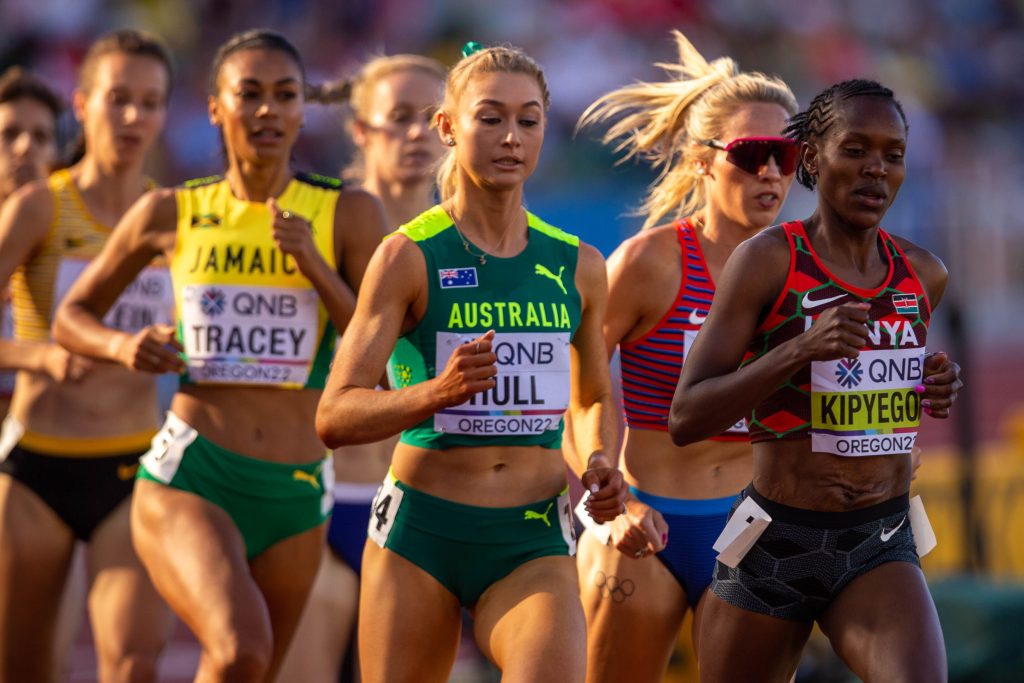 Hull placed a comfortable third in her semi final, running 4:01.81 to secure an automatic qualifier behind Ethopia's Gudaf Tsegay and Olympic silver medallist Laura Muir (GBR) who finished only fractions ahead of the Australian.
Racing at the track of her alma mater, University of Oregon, the former Oregon Duck said an exciting opportunity lay ahead of her as she aims to land her first global medal.
"Previously I was hanging on and now it's like, 'hey, I can be a player in this game.' The training that I have banked in June has just been remarkable and I'm really excited to get to see that come to fruition," Hull said.
"With Faith Kipyegon being there in the final, I think it could be an historically fast final so I just want to run a PB, whatever that looks like. I want to put myself way up in it, be aggressive and I think I can go really well."
Griffith placed fourth in her heat in 4:04.51, behind  Olympic champion Faith Kipyegon (KEN), Hirut Meshesha and Sinclaire Johnson. The Victorian said she was most proud of her trajectory in the sport since being run out of the heats at the Tokyo Olympics last year.
"2021 was a bit rocky with injuries so I really tried to come in to this year without too many expectations. I wanted to stay injury free and hopefully get a PB but I've just kept steadily improving. I took four seconds off, then I've made a final. I'm honestly just so pleased with that and I really didn't think I'd be in this place a year ago."
Compatriot and Tokyo sixth place getter Linden Hall found herself unable to keep up with the front pack in the last lap of the Hull's heat, finishing in ninth place in a time of 4:04.65.
As the Women's 1500m continued to unfold, the men's 1500m frenzy began with medal hopefuls Stewart McSweyn and Oliver Hoare both claiming victories in their respective heats.
Aussies Ollie Hoare and Stewart McSweyn were both successful in the men's 1500m heats as they made their way through to the semi-finals! 🇦🇺👏

Watch the evening session from day two of @WCHoregon22 LIVE via @SBSOnDemand right NOW! 🏃

▶: https://t.co/v1od7cnvlQ pic.twitter.com/eZRsvMV5T1

— SBS Sport (@SBSSportau) July 17, 2022
Hoare took the first win of the pair, commanding the pace from as the starter gun went off. Hoare hovered around third place until the final 200m, where he pushed to the front and crossed the line in 3:36.17.
It was a similar scenario for McSweyn who ran his first 1500m race since May. The Tasmanian clocked 3:34.91, ahead of Canada's Charles Philibert-Thiboutot and gold medal favourite Jakob Ingebrigsten.
Western Australian Matthew Ramsden raced in the third heat, but was unable to progress to the final after placing 9th in 3:39.83. Ramsden will now turn his attention to the 5000m.
Five-time world championships representative Nick Hough is through to his second consecutive world championships semi final in the Men's 110m Hurdles, after running his fastest ever time at a World Athletics Championships. Though the evergreen athlete crossed the line in 13.51 (+0.4) to achieve the second fastest non-automatic qualifier, he did so after knocking down five consecutive hurdles.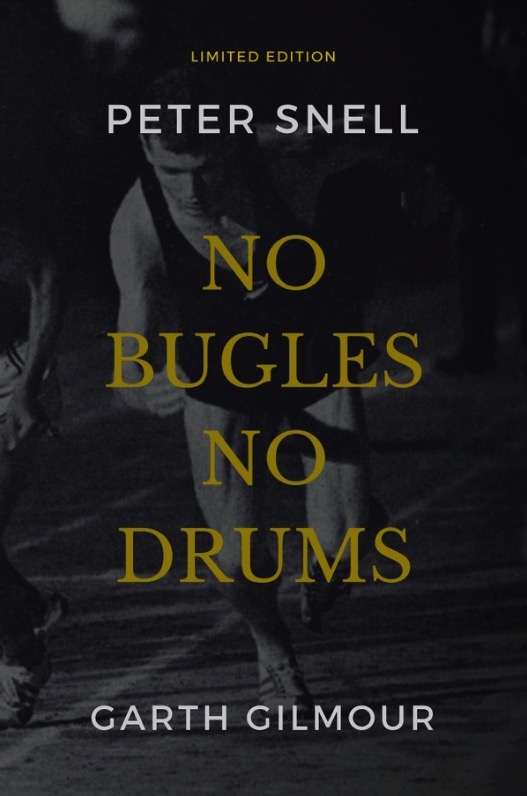 A slower start in his heat saw US-based Chris Douglas finish his hurdles heat in 13.95 (+0.2), as the 25-year-old donned the green and gold for only the second time.
Bree Masters became only the third 100m sprinter to compete at a World Athletics Championships in more than two decades, placing 30th overall, with a personal best time of 11.29. The former beach sprinter was edged out by Switzerland's Mujinga Kambundji, USA's Melissa Jefferson and Poland's Ewa Swoboda.
A trio of Australian women toed the line in the Women's 3000m Steeplechase heats, with Tokyo Olympian Amy Cashin performing the best out of the three. Competing in Heat 2, Cashin ran 8:21.46, agonisingly missing out on the final by 0.44 seconds. A personal best by 6.45 seconds, Cashin is now the fourth fastest female steeplechaser in Australian history, and the fastest Australian at the World Athletics Championships.
Senior team debutants Brielle Erbacher (9:40.55) and Cara Feain-Ryan (9:43.41) placed 33rd and 34th respectively overall.
The 2022 World Athletics Championships will continue tomorrow until July 24 in Eugene, Oregon.