FARAH CRUISES TO HIS SIXTH VITALITY LONDON 10,000 TITLE IN GLORIOUS BANK HOLIDAY SUNSHINE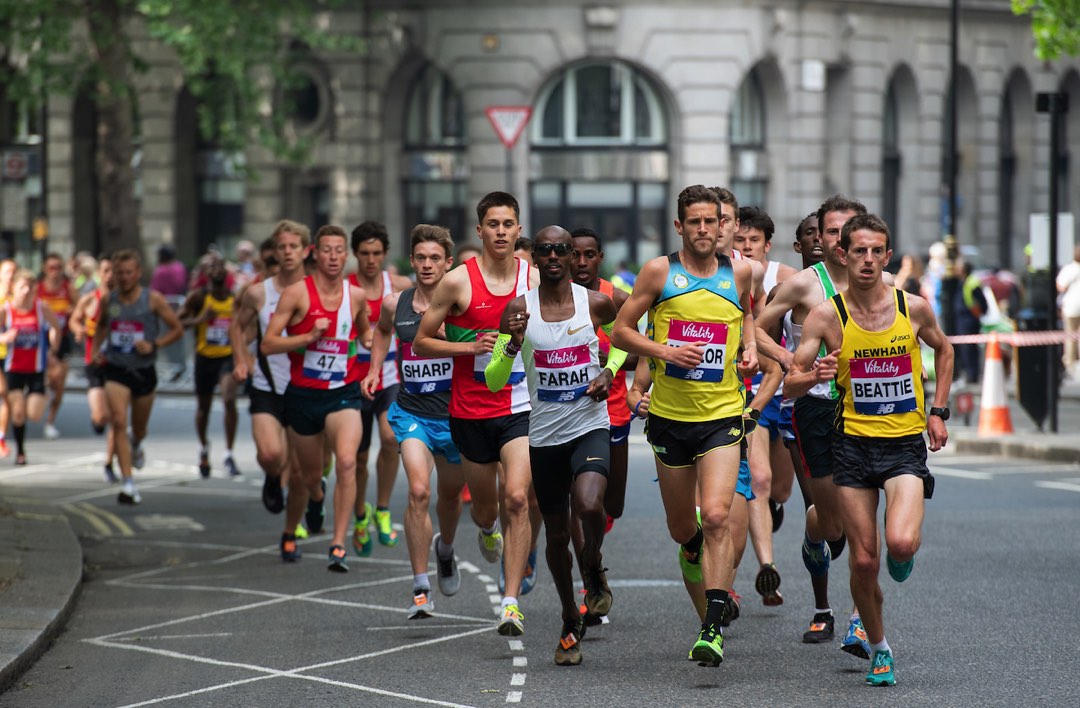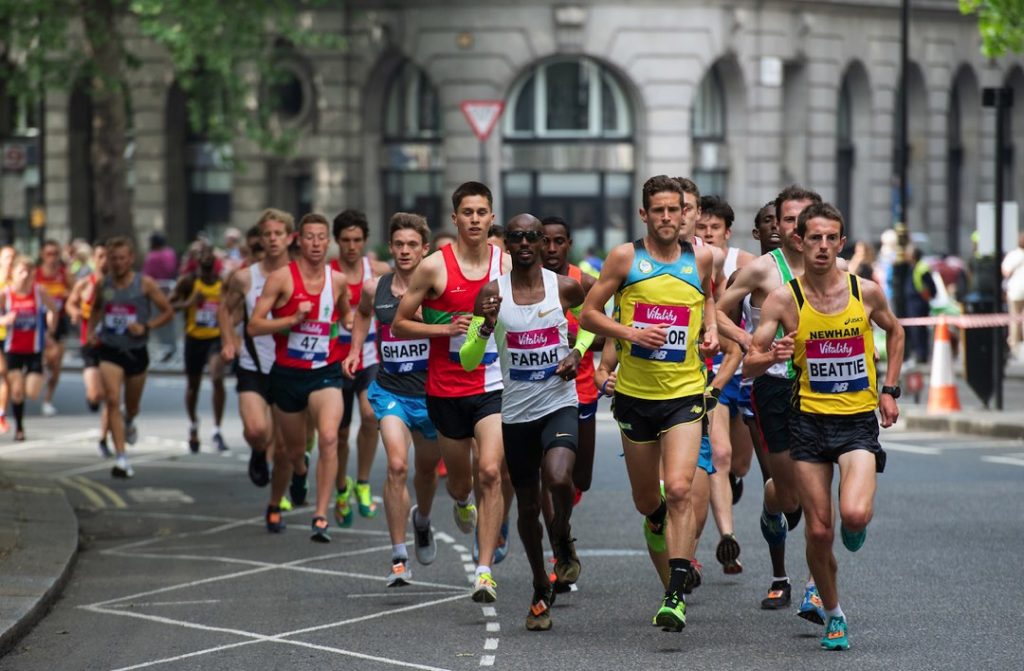 Sir Mo Farah recorded his sixth Vitality London 10,000 win today [Monday] – easing his way to victory over a host of up-and-coming domestic talent.
Farah won the race, which doubles as the British 10km Championships, in a time of 29 minutes and 44 seconds, with Aldershot Farnham & District's Richard Allen finishing in a superb second place in 29:48 and Matthew Sharp third in 29:50.
Four-time Olympic gold medallist Farah enjoyed running with some of the up-and-coming British distance running talent and inspiring them to impressive performances.
He said: "The pace was nice and comfortable and I really enjoyed the race. I was happy with the win, which is the most important thing, but it was nice to be able to run alongside club runners who look up to you.
"It was good to forget about who you are, and what you have achieved, and just enjoy the moment, which is what I did out there."
Allen, who showed his form by running 28:54 on the track at the Night of the 10,000m PBs last week, described duking it out with the six-time world champion as a "once-in-a-lifetime" experience.
He said: "It was awesome. It's not often you get to run side by side with Mo Farah through the streets of London. It was an absolute pleasure. We were both at the front with two kilometres to go and Mo said 'We've made a gap, see if you can run alongside me' but he was running so fast I couldn't hang on. It was an amazing experience."
Sharp said: "It was really fun. It's strange because everyone looks at Mo, expecting him to take on the pace, and when he didn't I thought I would try to whittle down the group. And I was with him until the last 800m or so but then my quads just went. It's a great event and it was nice to be up there in third place."
Farah added: "I think it's important to help these runners out and encourage them. Everyone is inspired by someone; I was inspired by someone, so it was nice to be able to run alongside them and talk to them, to share a story, share what you have gone through."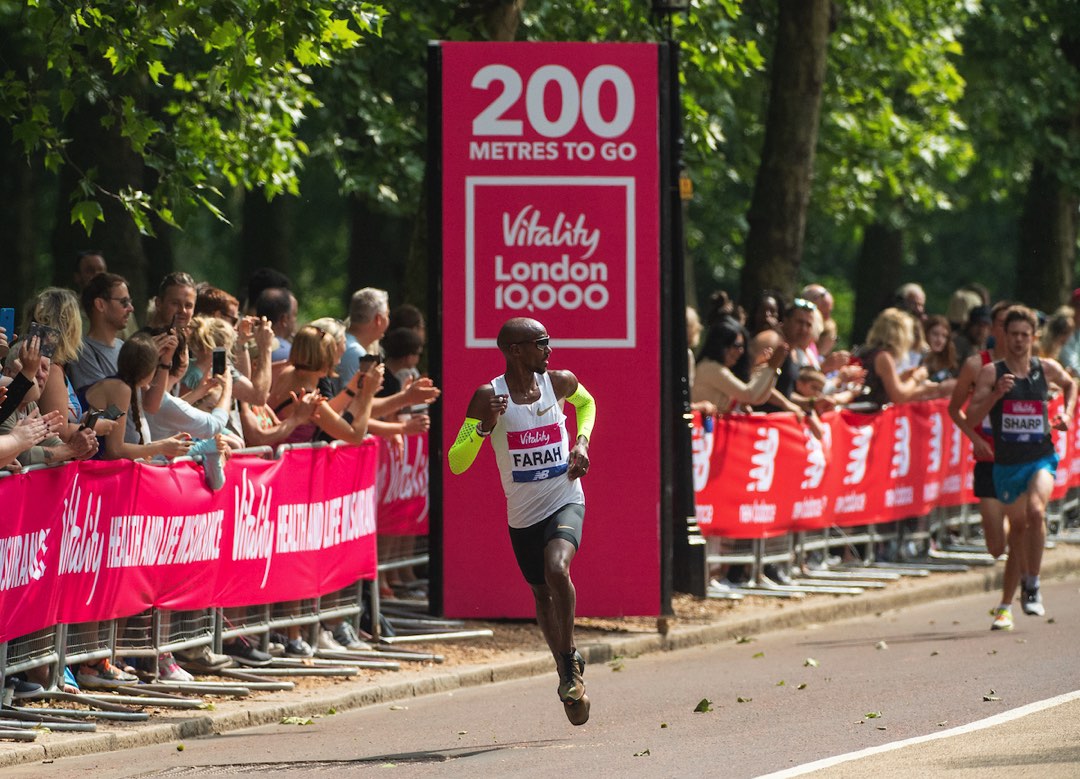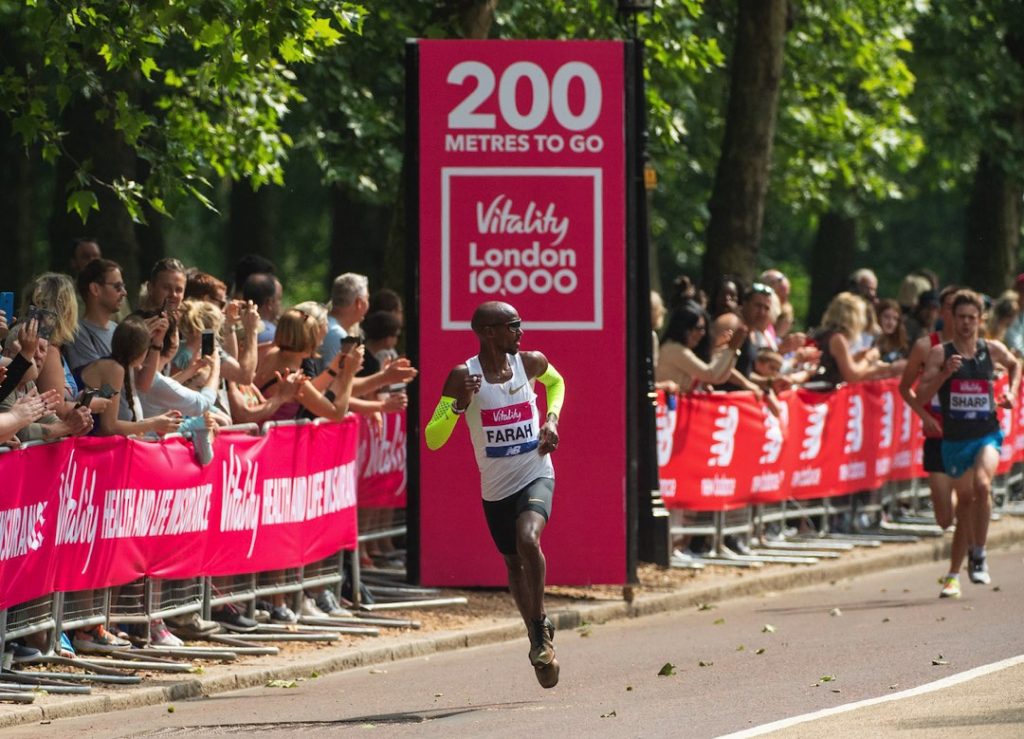 The women's race and British title was won by Steph Twell in 32:34 – the third fastest 10km road time of the year by a British runner and just six seconds outside her personal best.
Twell finished well clear of Gemma Steel (33:00) in second place with last year's winner Jo Pavey – in her first competitive race of the year – finishing third in 33:12.
Twell, of Aldershot Farnham & District AC, said: "The atmosphere out on the road was electric and everyone out on the course really got me round.
"I took in everything, and coming up to St James's Park I knew I had to finish strong in front of Buckingham Palace. I made sure I took it all in and just tried to keep my rhythm going."
The men's wheelchair race was won by defending champion David Weir in 21:52 and the women's wheelchair race was won by Mel Nicholls in 27:35.
By 12:00 noon, more than 14,000 finishers had crossed the line, breaking the record for total number of finishers for the event which stood at 12,400 from last year.