In all, there is a massive $64,00 on offer this year's event. Featuring, will be a stacked program for all ages. Visit here to see the events on offer. There is also a comprehensive Little Athletics program. Please email bunburygeogift@gmail.com if you are interested in your child entering the Little Aths events.
Western Australia's Matthew Ramsden will return to Bunbury on March 1st, 2020 to defend his Qube Mile title. At this year's Qube Mile Ramsden showed his class by defeating a stacked field of some of Australia's best runners including 2016 Olympic 1500m finalist and training partner, Ryan Gregson.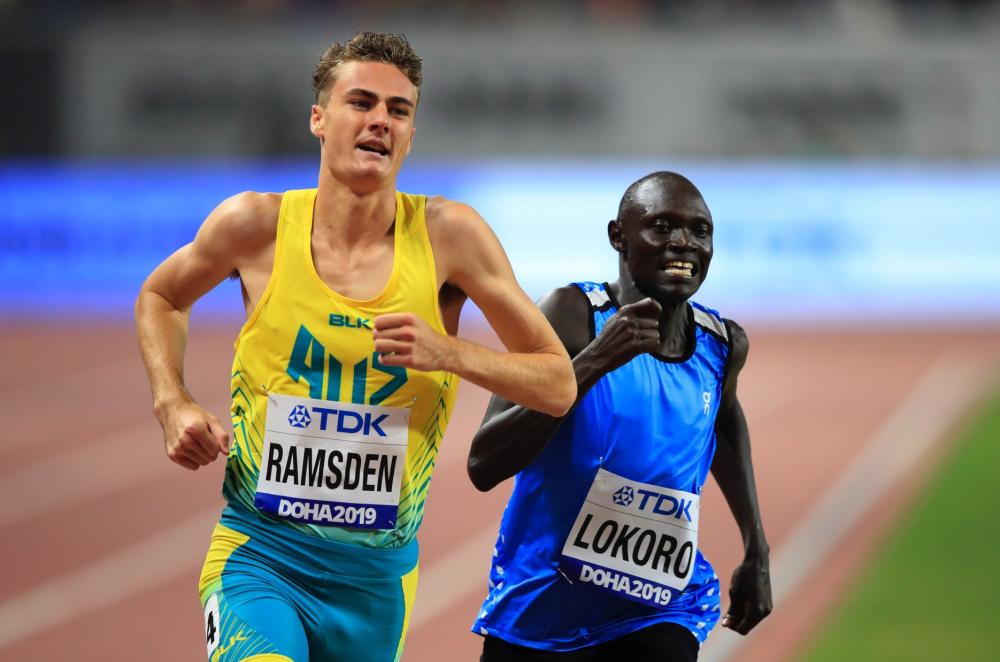 Throughout the 2019 season, Ramsden was ranked as high as 25th in the world for the 1500m after coming off an IAAF Diamond League best of 3min, 35.85sec., in Lahti, Finland in June.
Ramsden represented Australia in this year's IAAF World Championships in Doha, evidently making his way through to the semi-finals via a successful protest after falling in the heats. Ramsden was not able to progress to the finals but is a strong contender to make the Australian Olympic team for Tokyo 2020.
From a snippet taken from the Western Australian before this year's event, Ramsden, who grew up in Rockingham, believes the high level of prize money on offer provides an excellent opportunity for WA runners.
"It means a lot to the WA boys who have to travel so far to get their hands on a bit of prize money.
"High prize races not only give great competition but create opportunities for locals to travel and run in bigger meets overseas."
On the women's side, the defending champion of the Qube Mile, Sarah Billings is also confirmed to defend her title for the 2020 event.
Billings is one of Australia's top rising female middle-distance stars and is only beginning what looks to be a highly successful professional career.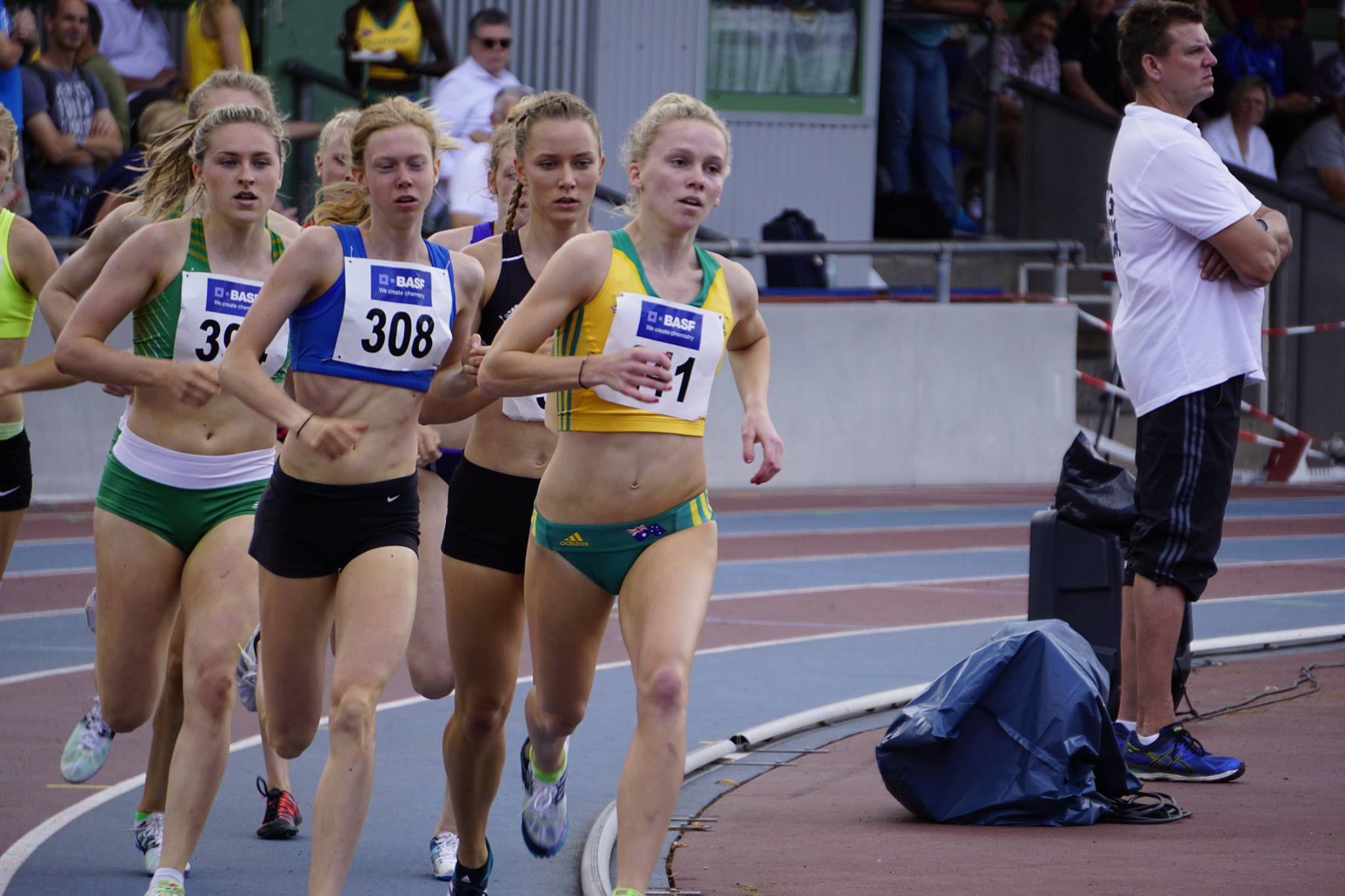 Billings represented Australia at the IAAF WU20 Championships Bydgoszcz 2016 and was ranked as high as 63rd in the world for the 1500m over the 2019 season.
Both Billings and Ramsden are part of the Melbourne Track Club, coached by one of Australia's most successful coaches, Nic Bideau. Both athletes will be in action on Sunday, March 1st at the Bunbury Recreation ground and will be available for interviews on Saturday beforehand.
Also, returning this year to defend their WesTrac 120m sprint titles are Jesse Cordoma and Eliza Wilson. Both athletes will have their work cut out for them with the nation's best runners biting at their hills to bring home the $14,000 first-place prize.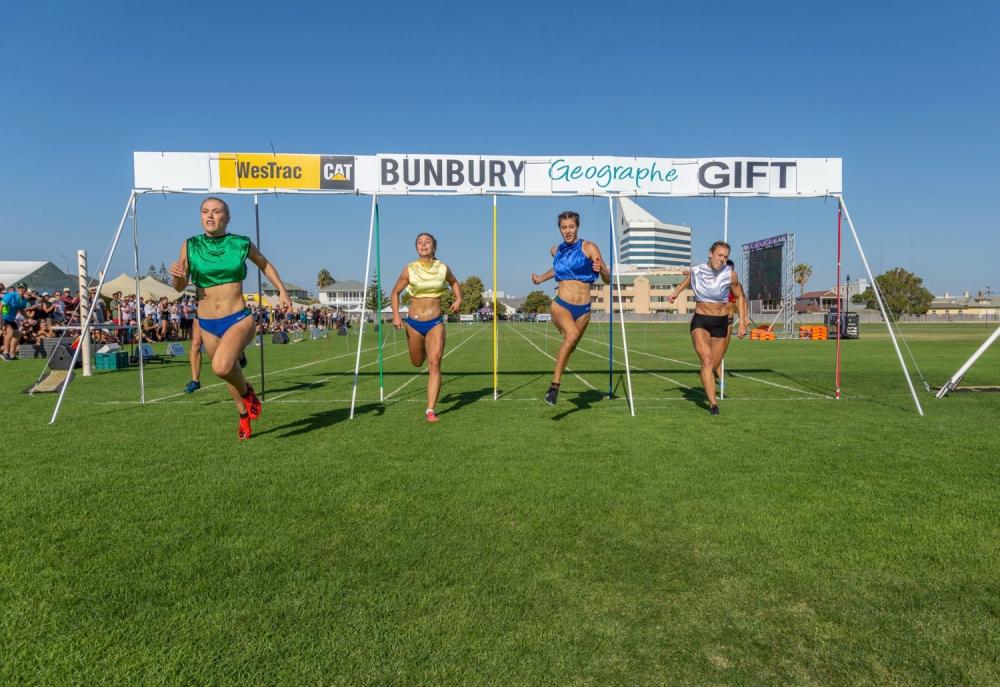 The 2020 WesTrac Bunbury Geographe Gift is shaping up to be an event not to be missed. Entry is free, and along with the races, there will be food trucks, market stalls, kids rides and more. For those looking to view the athletics in style, VIP tickets are available but are selling out fast.
The Geographe Wine, Beer and Cheese Tent offers event attendees the opportunity to take part in a tantalising festival of flavors. Spots are limited, so be fast as the tent is operating for one day only and is not to be missed! Vendors include Fifth Estate, Green Door, St Aiden, Mandalay, Barton Jones, Iron Cloud, Talisman, Henty View, Wild Bull Brewery and Mojos Bottle Shop (boutique beers). To book, please email bunburygeogift@gmail.com. Tickets are only $10, which is phenomenal value for the return of tasting all the wines and beers above.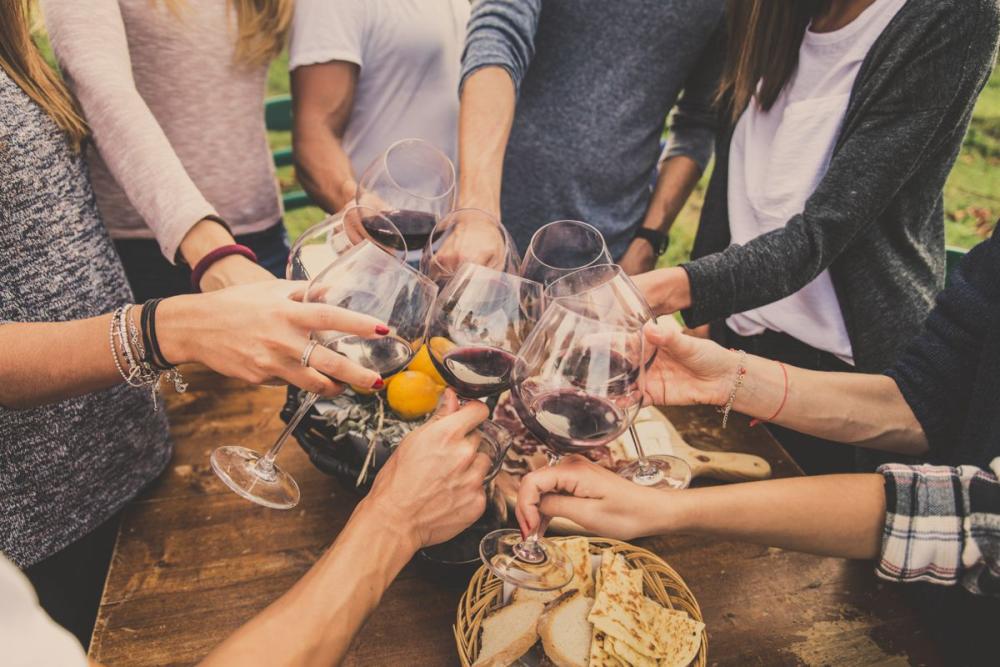 At its core, the WesTrac Bunbury Geographe Gift is one of Australia's and the world's richest running events, but over the weekend there is loads more on offer.