Cedric Dubler (Qld) is the toast of the athletics world after a stunning performance to win the men's decathlon at the Australian Athletics Championships and ensure his automatic nomination for selection to the Australian Olympic Team.
Scoring a personal best and Rio 2016 standard 8114 points after competition in ten events, the performance is likely to deliver Australia's first starter in the decathlon at the Olympic Games since Scott Ferrier in 2000.
It also moves him to third on the Australian All-Time List as the only green and gold charge to break through the illustrious 8000-point barrier since Jason Dudley at the Melbourne 2006 Commonwealth Games.
"Oh. This is a dream come true. It's been a goal since I started athletics to make an Olympics, the biggest sporting event in the world. Today, to come away with a qualifier. I could not be happier," Dubler said.
"At the start of my athletics career I tried out a few different events, I never really knew where I stood. That's when I joined my coach to train in pole vault and he told me I was a decathlete. He told me I'd be his best ever and it's awesome to have done that. I'm so stoked to have put this all together. There has been progression year-on-year and I've done it."
"That final event, the 1500m, I just wanted to get over the finish line and get the points right. I cut it fine. I saw the clock and thought I was close but knew I was going to get there on the home straight. It was amazing."
Dubler has been a fixture of Australian junior athletics in recent years, with the now 21-year-old a member of both the Athletics Australia Under 17 Development and Under 19 Talent Squads. He placed fourth at the 2012 IAAF World Junior Championships before going on to win silver at the same championship in Eugene (USA) two years later.
Battling a back injury in recent seasons, Dubler, under the guidance of coach Eric Brown, has returned to impressive form this Australian athletics season, improving his personal best in six of ten events these past two days.
"It's a big thanks to my whole support team, my coach Eric, the team at the QAS, Athletics Australia, Oceania Athletics, it's been a big, big group effort and I'm so glad to have got it done," Dubler said.
"I've had my training thrown out but since World Juniors this has been my plan. It's been hard work but we got there. There's more to give, too. Today I've been cramping and have had an upset stomach. It's been about shaking it out and getting it done."
In other highlights on day two of the Australian Athletics Championships:
–          Scoring 5572 points from seven events, Sophie Stanwell (NSW) won the women's heptathlon from Kiara Reddingus (WA, second, 5490 points) and Casidhe Simmons (Qld, third, 5428 points).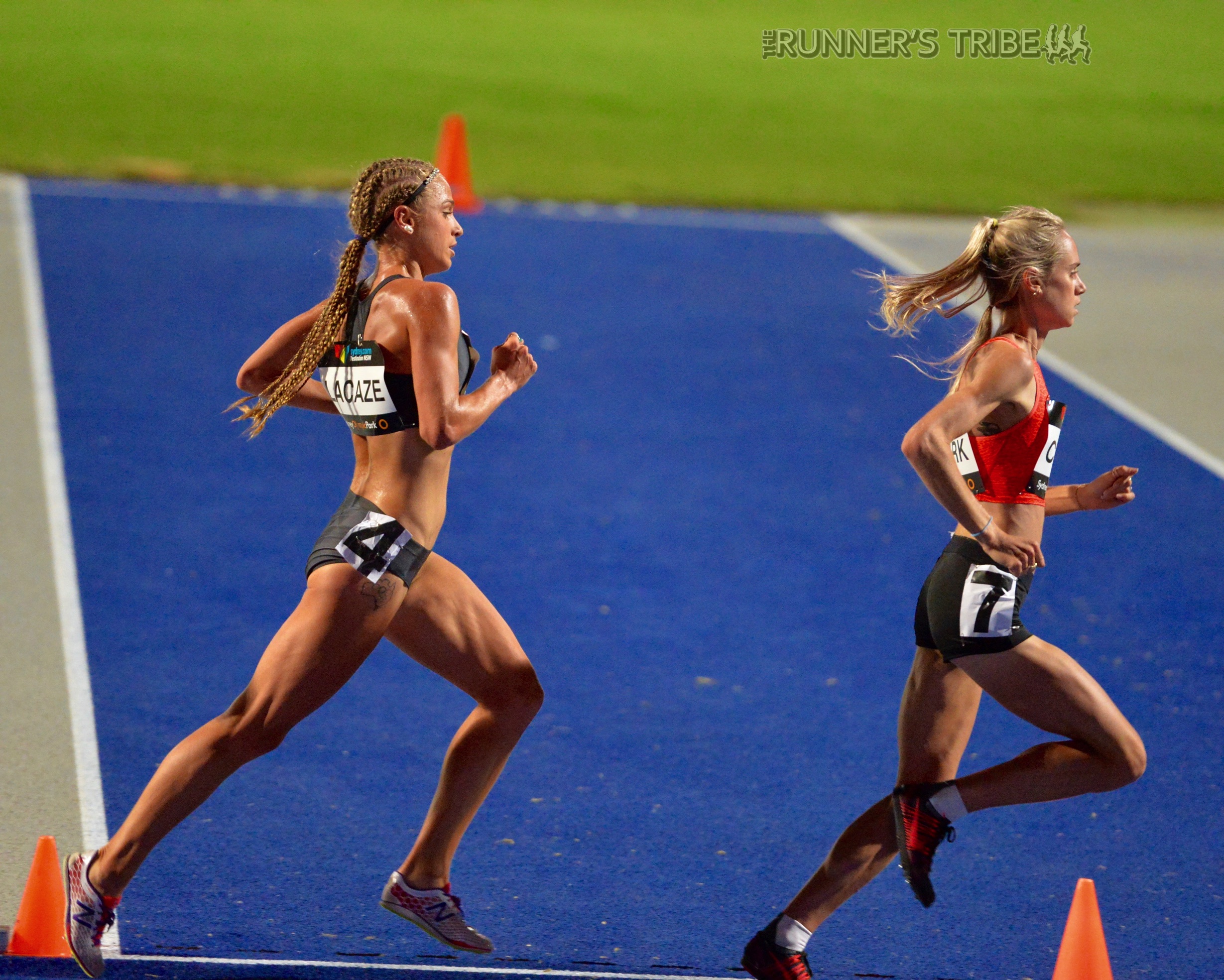 –          Genevieve LaCaze (Vic) clocked 15:43.83 to take line honours in the women's 5000m final, with Milly Clark (NSW) running her quickest ever race for silver (15:47.65) just days after a stunning 13th place at the IAAF World Half Marathon Championships in Cardiff (GBR).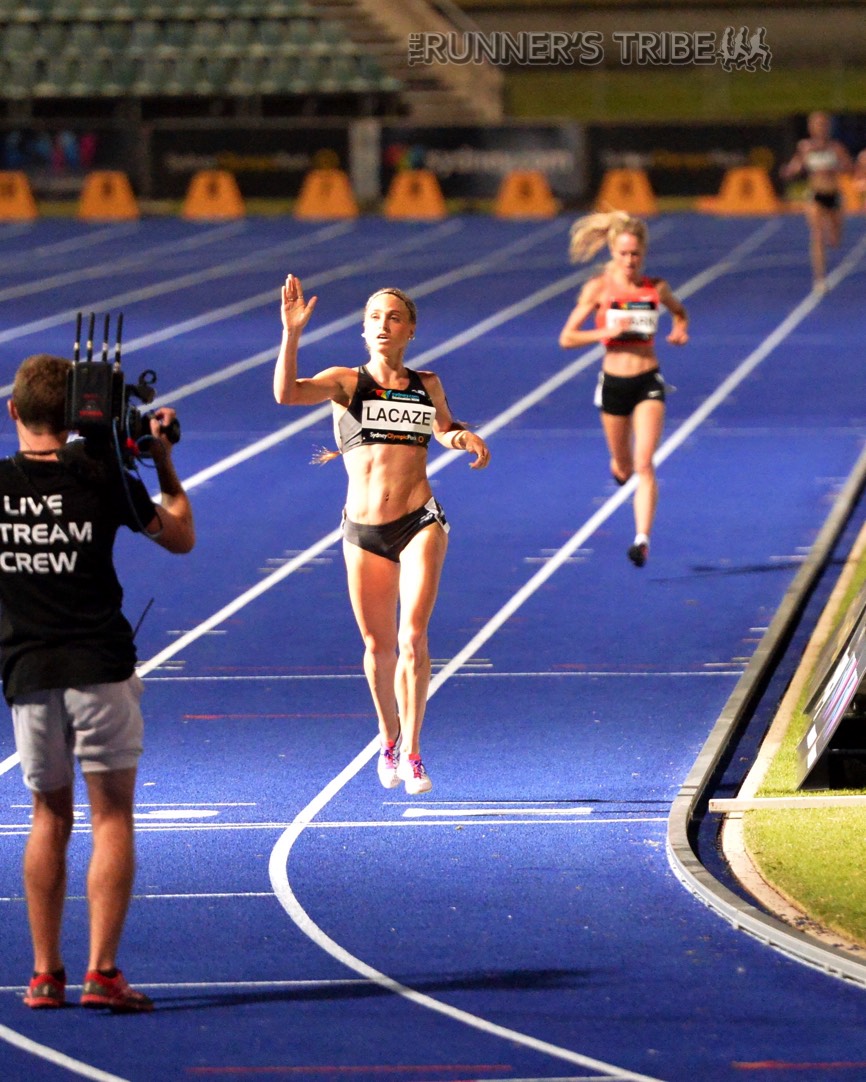 –          All of Torita Isaac (Qld, T48 cerebral palsy 400m), Deon Kenzie (Tas, T38 cerebral palsy 800m) and Michael Roeger (SA, T46 arm amputee 1500m) achieved Rio 2016 'A' Standard results for the Paralympic Games.
–          With a throw of 64.91m on her first attempt, Dani Samuels (NSW) progressed to the final of the women's discus throw on Sunday. The performance was also an Olympic Games qualifier.
–          Taking to the runway as the new Australian record holder, Brooke Stratton (Vic) soared to 6.63m in the first round of the women's long jump qualification to book her spot in the final on Sunday. Victory will ensure her automatic nomination for selection to compete at Rio 2016.
–          Fabrice Lapierre (NSW) and Henry Frayne (Qld) advanced to the men's long jump final after just one jump, with Lapierre soaring 7.90m (w: +1.1) and Frayne hitting 7.66m (w: -0.3).
–          The London 2012 Olympic finalist Steve Solomon (NSW) progressed to the final of the men's 400m fastest after clocking 46.22 in his semi-final, with Ben Offereins (WA) hot in his heels in 46.38.
–          All of Melissa Breen (ACT, 100m), Ashleigh Whittaker (Vic, 100m), Toea Wisil (Qld), Jack Hale (Tas), Aaron Stubbs (Qld) and Alexander Hartmann (Qld) progressed to the next round of the women's and men's 100m, with the semi-final and final to be held tomorrow.
The Australian Athletics Championships, which double as the Nomination Trial for the Rio 2016 Olympic Games, continue tomorrow.
For more information, including entry lists, the event timetable or live results, please click here.