Fukuoka, Japan; December 4, 2022 –  Olympian Brett Robinson will go down in history as the fastest Australian man over 42.2km, after breaking Rob de Castella's 36-year-old Australian marathon record at the Fukuoka International Marathon this afternoon.
The 31-year-old from Melbourne ran a valiant 2:07:31, slashing the famed marathoner's previous record by 20 seconds. The time was a personal best by two minutes and 21 seconds, and saw him average 3:01 per kilometre over the swift course.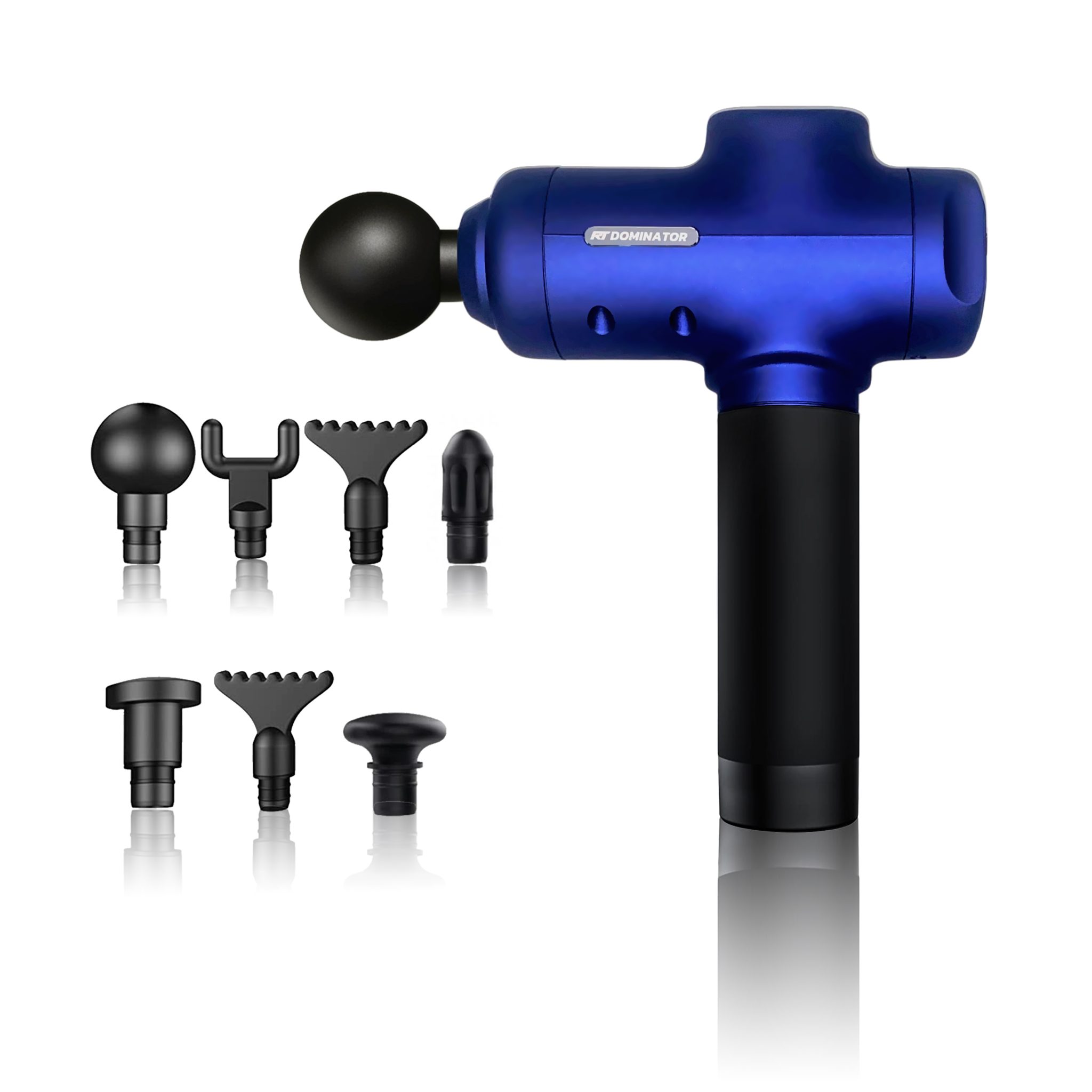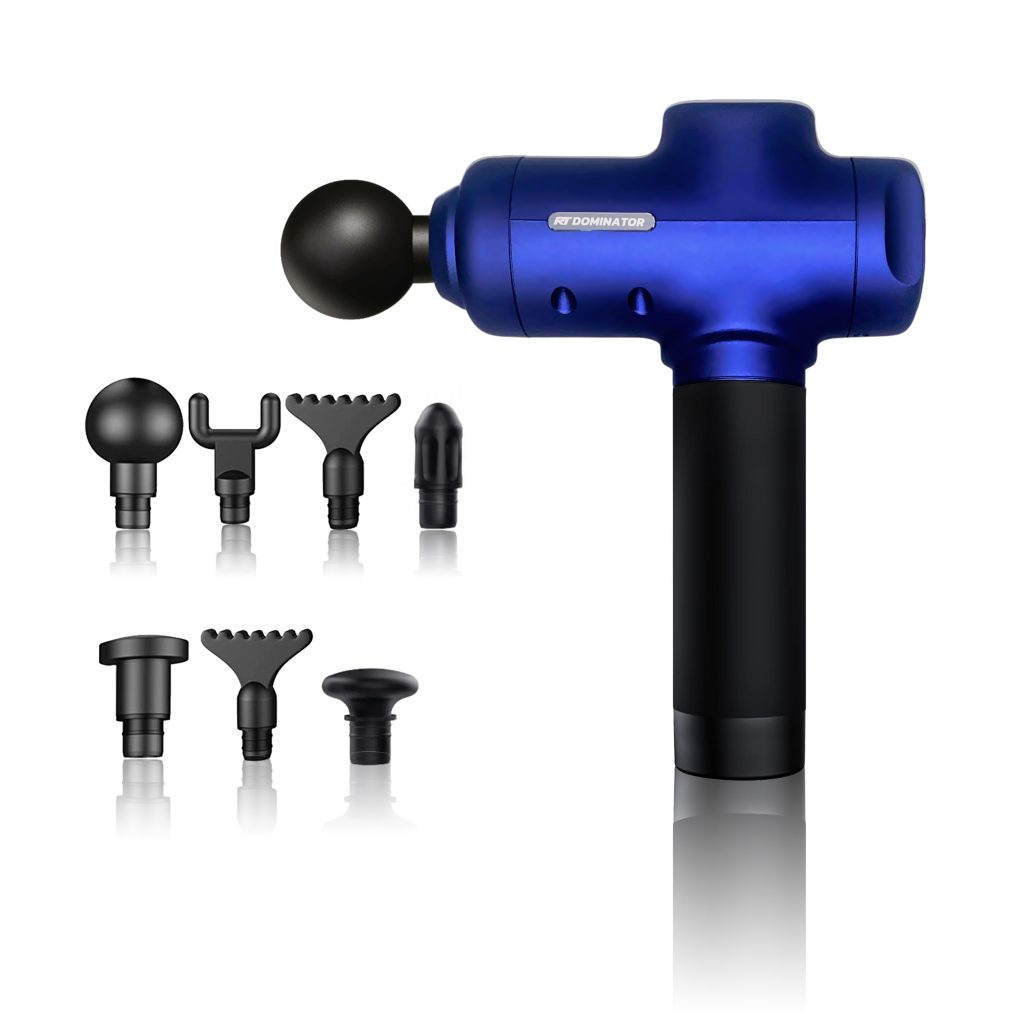 Placing fourth out of a field of 36, Robinson said he was not only thrilled to achieve a record he had been chasing for many years, but was excited to be competitive on the world stage.
"It's such a great feeling. I've gone for this record a few times now, and it's funny – I always talk about going for it before a race but I didn't mention it to anyone this time around. I went about my own business and I finally got it. I knew I was capable of it," Robinson said.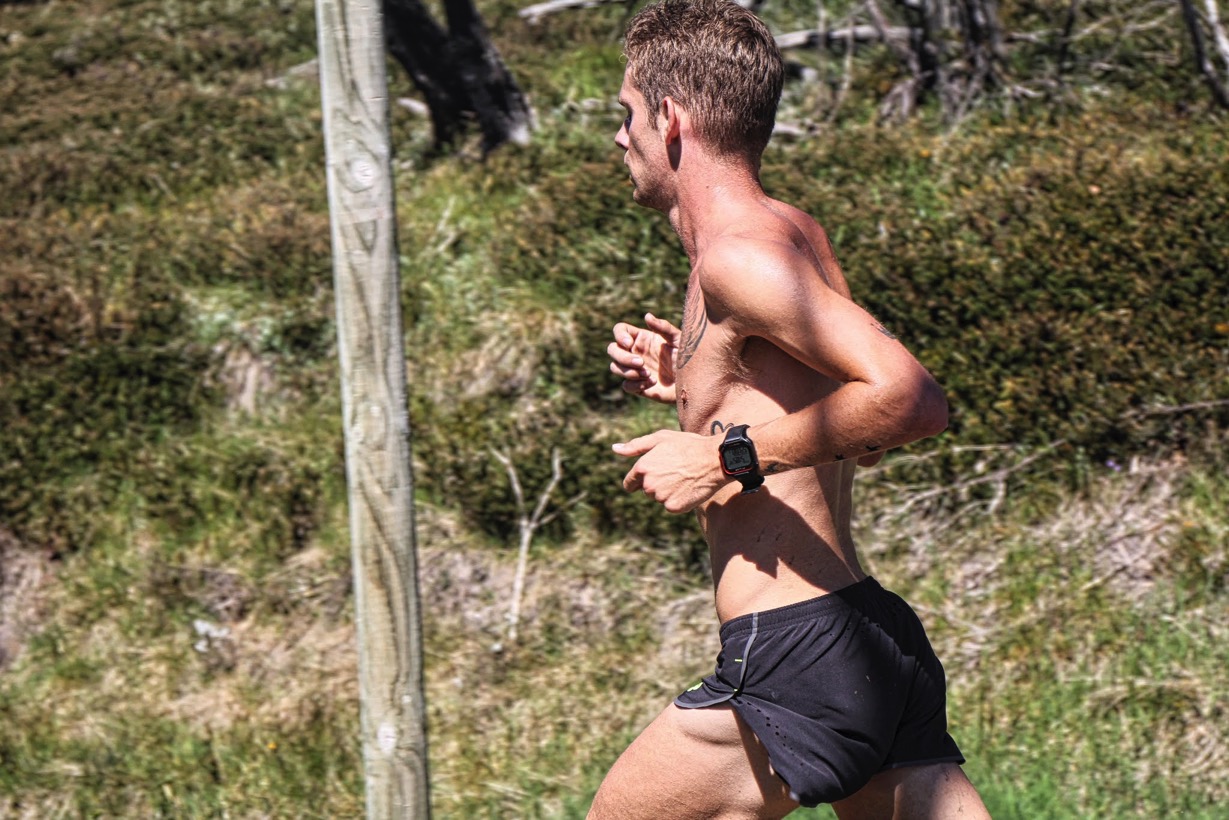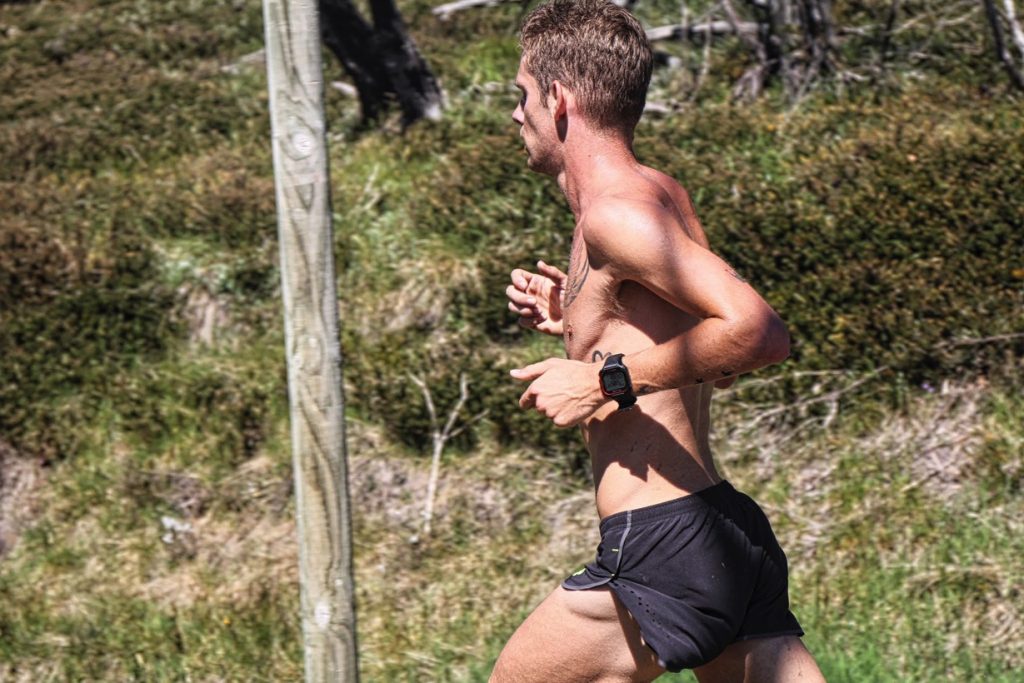 "The current crop of Australian athletes are smashing records at the moment, and this was one of the last long standing ones for us to tick off, so it means a lot to me to finally get this today."
The record and the completion of his eighth marathon was extra sweet for Robinson, who has been derailed in a handful of marathons by a persistent stitch; an ailment that caused the athlete to finish in a heartbreaking 66th place at the Tokyo Olympics last year.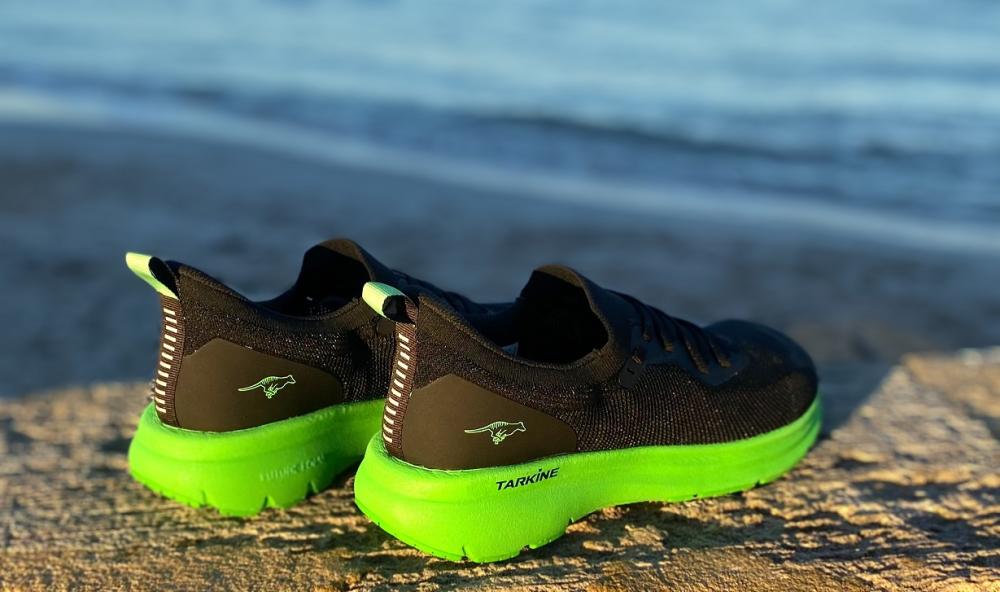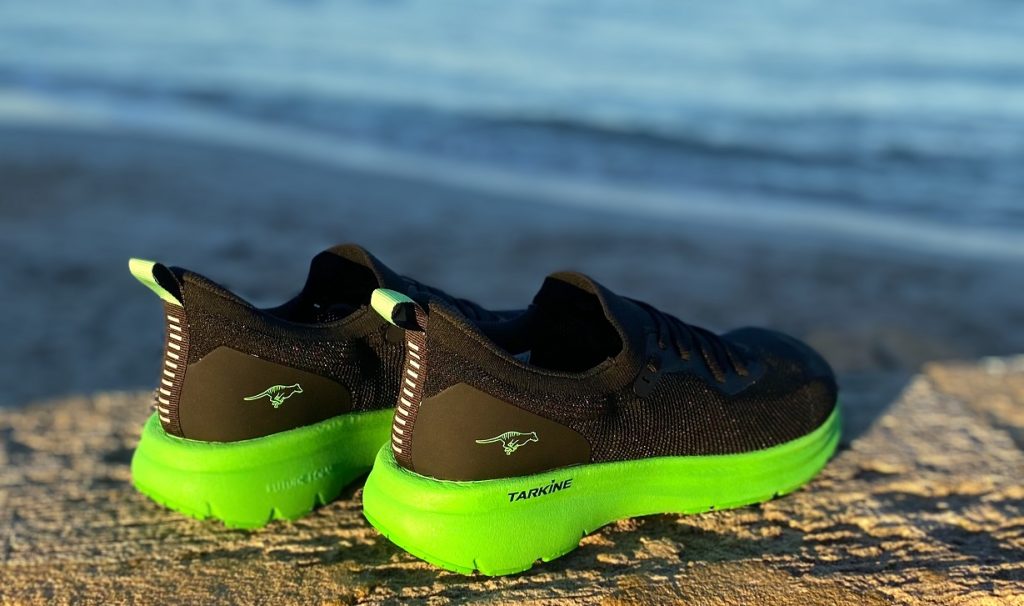 "It was good race, but I still encountered some of the same problems that I usually have with my stitch. I had it in London during my last race, but I learnt to deal with it by breathing differently. It allowed me to keep going and keep a good pace," he said.
"There's always panic that sets in once I feel it coming on but after dealing with it, I was confident that I could stick within the pack."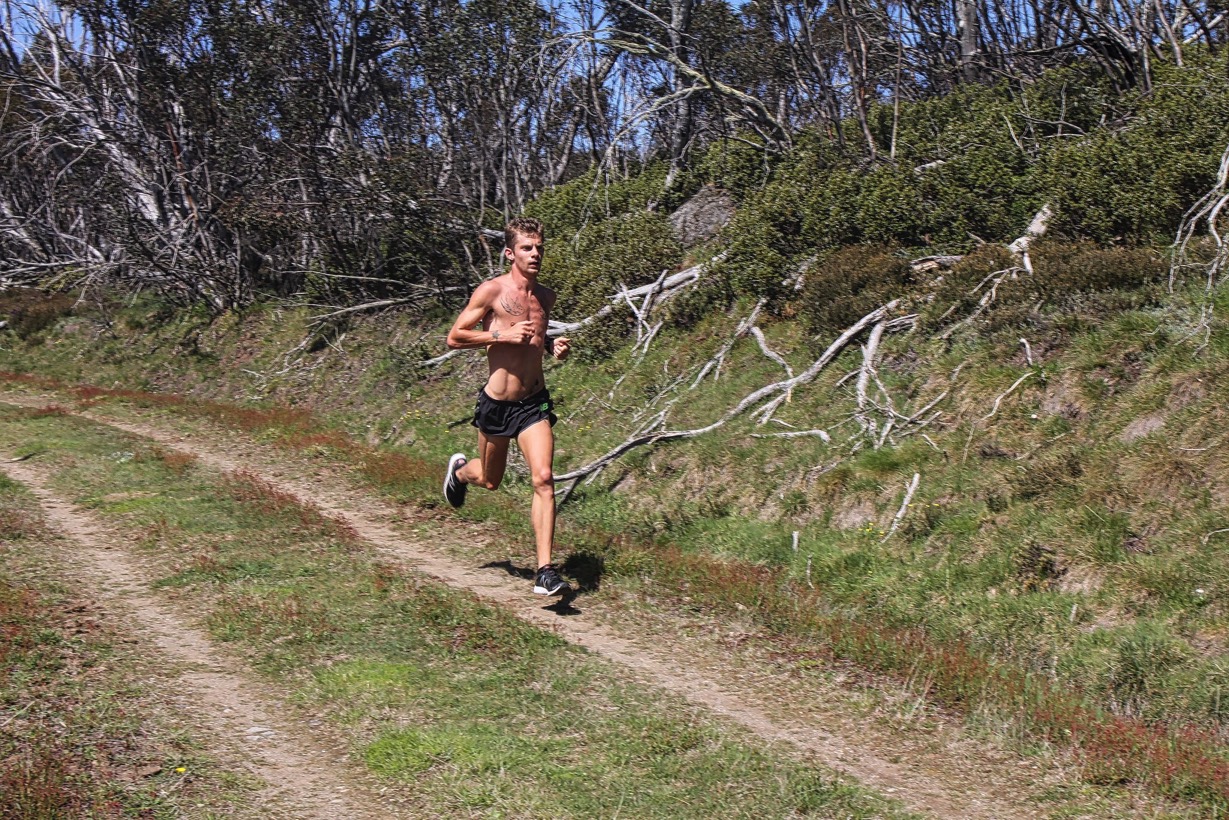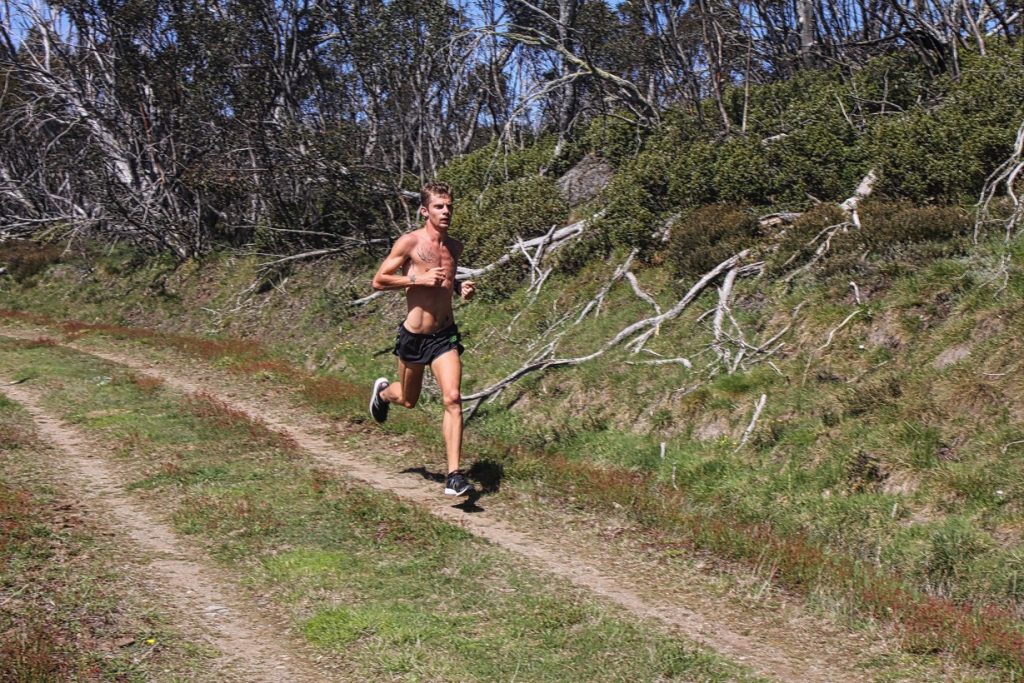 Robinson said he also credits his compatriot and training partner Jack Rayner for helping him along the way as one of the pacers of the race.
"It was so good having Jack pace. He did a great job but having one of my best mates around helped me a lot this week and it makes it more special."
Coached by Nic Bideau since 2012, Robinson will now turn his attention to the World Athletics Cross Country Championships Bathurst 2023 in February.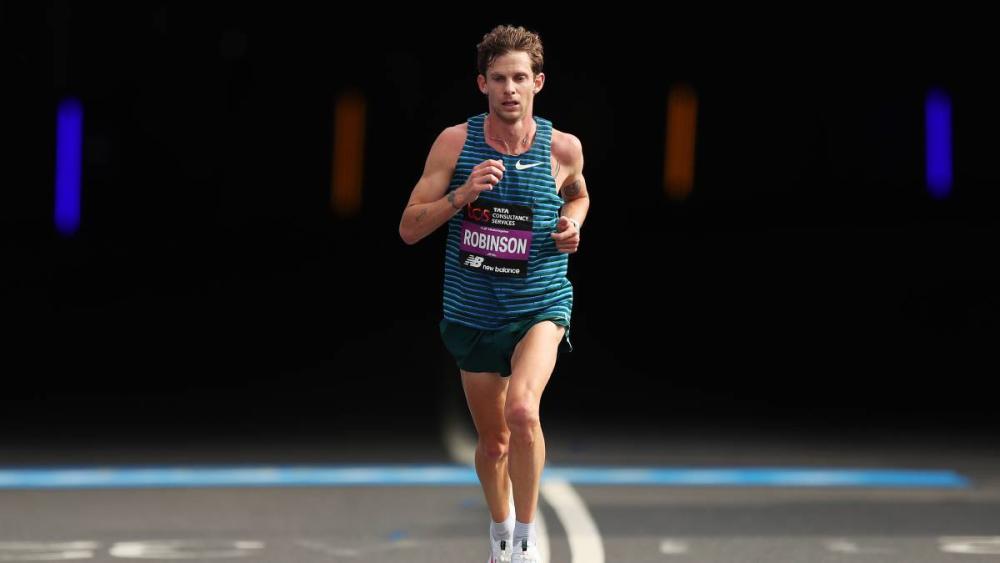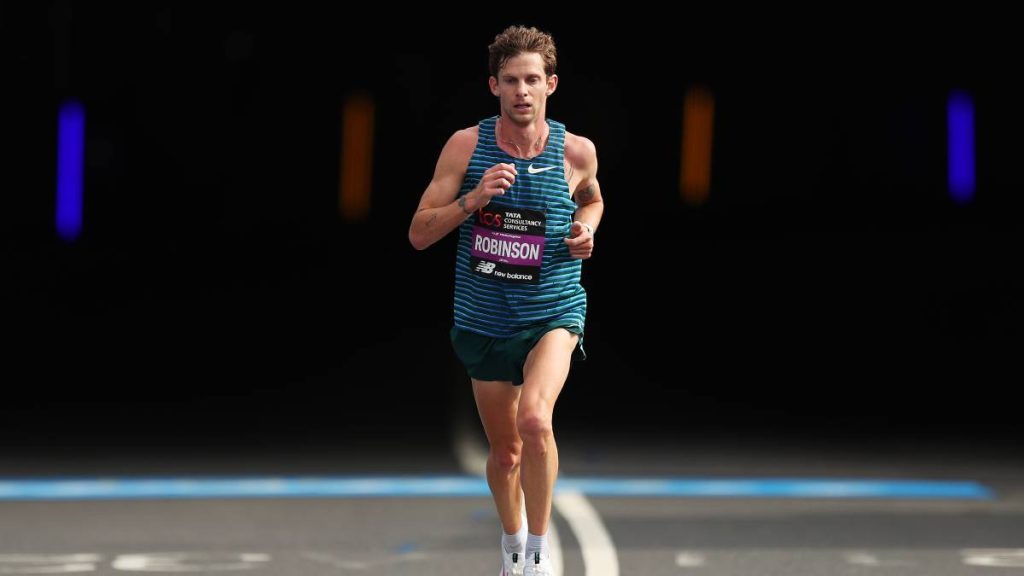 "The World Cross Country Championships are only around the corner. I'll see how my body pulls up from this but that is what's next on my radar. It's a really exciting event and more so that it's in Australia, but we'll see how I go.
Olympic legend and marathon great Steve Moneghetti said Robinson's run highlights the current strength of Australian distance running.
"It's just so exciting to have Australian distance running taken to this next level. Brett's had a lot of physical issues in running marathons, so this is a testament to his talent and his resilience in overcoming all of it," Moneghetti said.
"It's not a surprise that he's broken the record because his progression has shown he has been capable of doing this, but this is just terrific. To be so competitive with a fourth place finish shows what he can do on the world stage too.
"I also want to give credit to Deeks for holding the record for so long. We've been waiting for it to be broken for so many years now, and we need to acknowledge just how hard it's been for anyone to get even close."
Australia's All-Time Top 10 – Men's Marathon:
1.       Brett Robinson, 2:07.31 – Fukuoka, Japan (4.12.2022)
2.       Rob de Castella, 2:07.51 – Boston, USA (21.4.1986)
3.       Steve Moneghetti, 2:08:16 – Berlin, Germany (30.9.1990)
4.       Derek Clayton, 2:08.33.6 – Antwerp, Belgium (30.5.1969)
5.       Pat Carroll, 2:09.39 – Beppu-Oita, Japan (5.2.1995)
6.       Lee Troop, 2:09:49 – Lake Biwa, Japan (2.5.2003)
7.       Gary Henry, 2:10:09 – Fukuoka, Japan (7.12.1980)
8.       Brad Camp, 2:10:11 – Gold Coast, Australia (23.7.1989)
9.       Dave Chettle, 2:10:20 – Fukuoka, Japan (7.12.1975)
10.     Shaun Creighton, 2:10:22 – Berlin, Germany (28.9.1997) & Nick Harrison 2:10:22 – Beppu-Oita, Japan (3.2.2003)