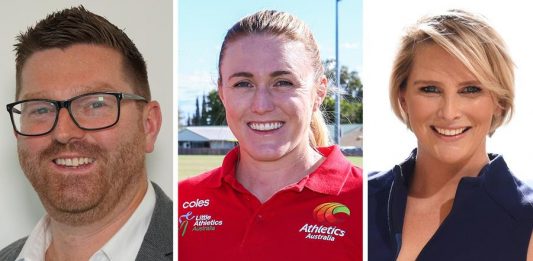 Athletics Australia Hires Sally Pearson as Technical Athlete Consultant
Athletics Australia is pleased to announce the expansion of its High-Performance department, with the addition of three new positions to its structure.
Previously Head of High-Performance Systems, Andrew Faichney will move into the role of General Manager – High Performance, while Olympic gold medallist Sally Pearson will re-join the Athletics Australia family as Technical Athlete Consultant. Leisel Jones will bring her passion for athlete wellbeing to the role of Athlete Wellbeing & Engagement Coordinator.
Copy and paste this URL into your WordPress site to embed
Copy and paste this code into your site to embed