Australian ATHLETE UPDATE: Hills set to steeple in Stockholm
Buoyed by a season best run, Madeline Hills (NSW) is back on track in the women's 3000m steeplechase today as she continues her preparations for the Rio 2016 Olympic Games.
Competing at Round 8 of the IAAF Diamond League in Stockholm alongside seven of her Australian teammates including Jenny Blundell (NSW, 1500m), Brooke Stratton (Vic, long jump), Brett Robinson (Vic, 5000m) and Damien Birkinhead (Vic, shot put), the national champion Hills is determined to continue to improve after a conservative return to full training and competition after the Australian Athletics Championships.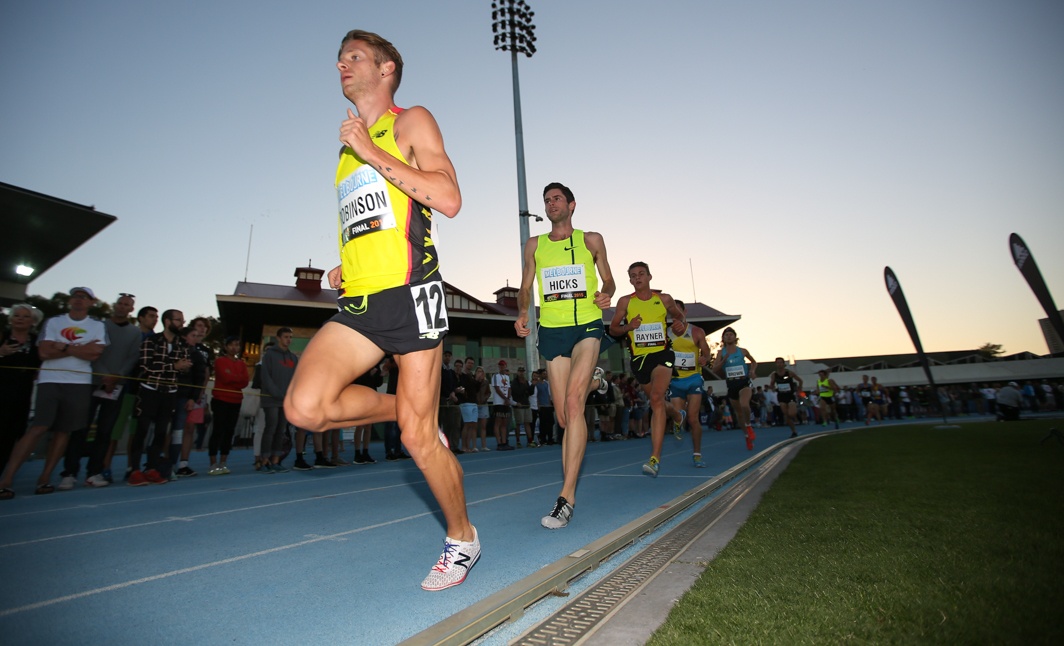 "I was really happy with my first race post injury in Oslo, I was looking for a positive race and I got one. To have had a few months of interrupted training up to that point was not ideal, and that forced me to run a little conservative there with the aim of something quicker than 9:30.00. I felt comfortable and strong, it was a great race for my confidence considering where I am at and I'm excited to get back out there again this week," Hills said.
"It's only June though so it's all about building for the Olympic Games. That is still the aim this week,August 13 and the heat is what I am working towards. I am excited about Rio now that I have been able to put together three good weeks of training. I trust that I will keep improving if I continue to be clear of injury."
Hills will be joined in the women's 3000m steeplechase by Genevieve LaCaze (Vic), who ran a personal best of 9:30.52 in her last outing.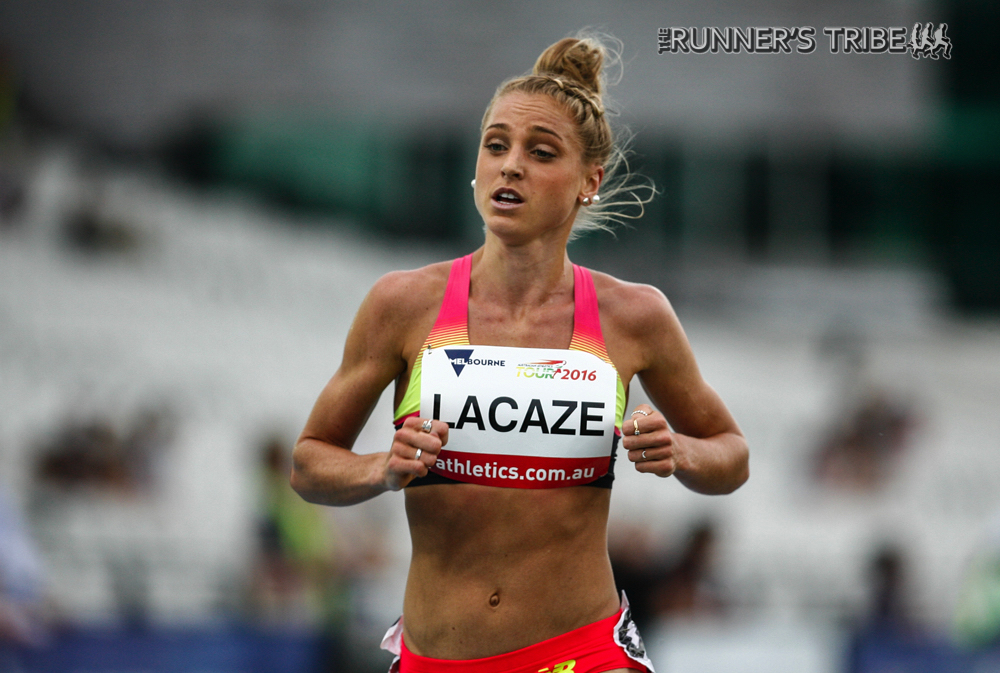 Competition then continues at the Harry Jerome International in Vancouver (CAN), with Lora Storey(NSW) and Heidi See (NSW) among the athletes chasing Rio 2016 standard performances. Storey ran a personal best in the women's 800m of 2:01.67 to miss the qualifier by just 0.17 seconds last month, while See, as national champion, need only run quicker than 4:07.00 to confirm her nomination for Olympic Games selection.
The national 400m champion Steven Solomon (NSW) will next race at the IAAF World Challenge in Madrid (ESP) later this month, while Michelle Jenneke (NSW, 100mH), Chelsea Jaensch (Qld, long jump), Henry Frayne (Qld, long jump) and Alana Boyd (Qld, pole vault) will head north to Cairns (Qld) for competition on the last weekend in June.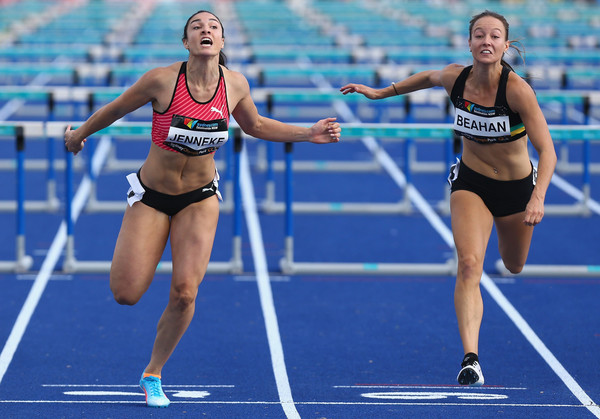 Boyd returned to the pole vault runway for the first time since an injury at the IAAF World Indoor Championships in Sippy Downs (Qld) this past weekend, clearing 4.55m and narrowly missing her attempts at 4.70m.
In results highlights from events hosted overnight, Kathryn Mitchell (Vic) and Hamish Peacock(Tas) have reigned supreme at the Spitzen Leichathletik in Lucerne (SUI). Mitchell threw 62.97m to win the women's javelin, while Peacock hit 80.39m to take out the men's javelin. Stratton placed second in the women's long jump with a leap of 6.36m (w: -1.4).
16 June: IAAF Diamond League (Round 8) – Stockholm (SWE)
1500m: Jenny Blundell (NSW)
5000m: Brett Robinson (Vic)
800m: Luke Mathews (B race) (Vic)
100m hurdles (B Race): Brianna Beahan (WA)
3000m steeplechase: Madeline Hills (NSW), Genevieve LaCaze (Vic)
Long Jump: Brooke Stratton (Vic)
Shot Put: Damien Birkinhead (Vic)
Discus Throw: Benn Harradine (Qld)
17 June: Harry Jerome International – Vancouver (CAN)
800m: Lora Storey (NSW)
1500m: Heidi See (NSW), Bridey Delaney (NSW), Josh Wright (NSW), Jordan Gusman (ACT), Jeremy Roff (NSW)
3000m steeplechase: James Nipperess (NSW)
5000m walk: Brendon Reading (ACT)
18 June: 62nd Janusz Kusocinski Memorial – Szczecin (POL)
800m: Jeff Riseley (Vic)
18 June: 27th Meeting International ESP – Nivelles (BEL)
800m:Abbey de la Motte (Tas), Peter Bol (WA), Jared West (NSW), Dylan Stenson (SA)
100m hurdles: Brianna Beahan (WA)
110m hurdles: Nicholas Hough (NSW)
19 June: Savo Games – Lapinlahti (FIN)
800m:Jordan Williamsz (Vic), Josh Ralph (NSW)
500m: Zoe Buckman (Vic), Ben St Lawrence (NSW), Patrick Tiernan (Qld), David McNeill (Vic)
5000m: Genevieve LaCaze (Vic)
3000m Steeplechase: Stewart McSweyn (Vic), Zak Patterson (Vic)
23 June: IAAF World Challenge – Madrid (ESP)
400m: Anneliese Rubie (NSW), Steven Solomon (NSW)
800m: Jeff Riseley (Vic)
25 June: Kuortane Games – Kurotane (FIN)
800m: Jordan Williamsz (Vic), Josh Ralph (NSW)
3000m: Stewart McSweyn (Vic), David McNeill (Vic), Ben St Lawrence (NSW), Patrick Tiernan (Qld)
25-26 June: North Queensland Games – Cairns (Qld) 
100m Hurdles: Michelle Jenneke (NSW)
Long Jump: Chelsea Jaensch (Qld), Henry Frayne (Qld)
Pole Vault: Alana Boyd (Qld)
29 June: Paavo Nurmi Games – Turku (FIN)
800m: Josh Ralph (NSW), James Gurr (NSW), Jordan Williamsz (Vic)
1500m: Zoe Buckman (Vic), Genevieve LaCaze (Vic)
5000m: Ben St Lawrence (NSW), David McNeill (Vic), Sam McEntee (WA), Stewart McSweyn (Vic), Patrick Tiernan (Qld)
Shot Put: Damien Birkinhead (Vic)