By Len Johnson
Jakob Ingebrigtsen took most of the headlines on the second day of the Diamond League final. A win over a classy field in a sub-3:30 world lead will tend to do that.
But I wonder whether Faith Kipyegon's win in the women's 1500 was even more impressive. It was 'only' 4:00.44 – not slow, but not blisteringly fast either – but it was the manner in which Kipyegon added a fifth Diamond League final win to her three world championship and two Olympic victories that caught the eye.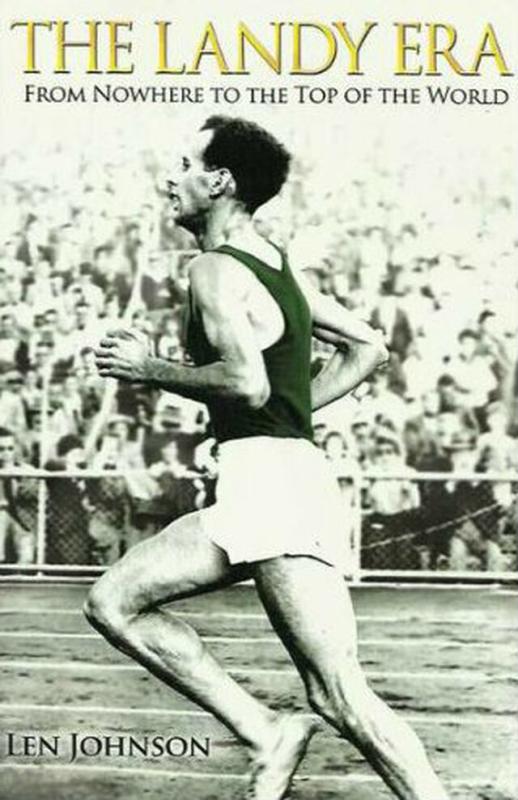 There is no doubt that Ingebrigtsen and Kipyegon are supreme in their events at the moment. But in this tale of two racers, the almost 22-years-old (b.19-09-2000) Norwegian ran and in a manner in which he would win nine times out of 10, while the 28-year-old Kenyan gave her rivals – who included the next six-fastest women in the world this year, every chance of beating her, but still won convincingly.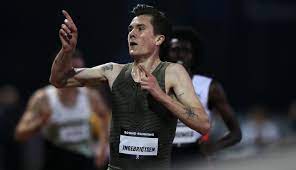 Leading unchallenged over the final 800 metres at a strong pace, Ingebrigtsen is almost impossible to beat. Leading a packed field at a moderate pace, any runner, even one as brilliant as Kipyegon, is vulnerable. That's the theory, at least.
So, when Matthew Ramsden led the first two laps of the 1500 in 54.5 and 1:51.4, then continued on to close to the 1000m mark, most of the men's 1500 field was in the same position as the frog in the gradually heating saucepan of water – not cooked yet, but, inevitably, soon they would be. Timothy Cheruiyot hung on into the final straight, his compatriot Abel Kipsang lasted almost as long. Ollie Hoare came home with the sort of sprint that had earned him a sensational Commonwealth Games gold medal. Only where it was sixth to first along the straight in Birmingham, in the Letzigrund it took him only to third.
Ingebrigtsen crossed the line in 3:29.02, trimming three-hundredths of a second off the world lead he had run in Lausanne on 26 August. No stumble at the line for Cheruiyot this time as he held Hoare off for second place, 3:30.27 to 3:30.59. Kipsang was fourth in 3:31.36 just ahead off Stewart McSweyn, 3:31.45.
Where Jake Wightman had messed with Ingebrigtsen's head by getting ahead of him just before the final 200 at the world championships, this time there was no-one near enough, or good enough, to do the same. Eugene remains the one in 10.
Faith Kipyegon also led at the bell, but where Ingebrigtsen had his rivals stretched with 400 to run, a threatening group had gathered behind whose biggest problem seemed to be deciding who might have first crack. Among them were the next six women behind the Kenyan and the 2022 list – world 5000 gold and 1500 silver medallist Gudaf Tsegay, Laura Muir, 2022's surprise packet Ciara Mageean, Diribe Welteji and Hirut Meshesha.
Poised they may have been. Like NASA's Artemis rocket, however, they failed to launch. Kipyegon looked untroubled in running 30-flat for the penultimate 200; stomping on the accelerator, she then ran around 27.5 for the last half-lap despite easing to a cruise before the line. Offered the chance, none of her opponents were good enough, or brave enough, to take up the challenge.
Kipyegon won in 4:00.44. Mageean was second some 10 metres down in 4:01.68 and Frewenyi Hailu, yet another of five Ethiopians in the final, third in 4:01.73. Ethiopia might have had the numbers, but Kipyegon kept a tight grip on number one.
It was all far removed from the race envisaged. After narrowly missing Genzebe Dibaba's world record 3:50.07 in Monaco a month ago, Kipyegon had said she was keen to have another go at it. US athlete Allie Wilson was designated pacemaker in Zurich, and the requested splits were world record pace.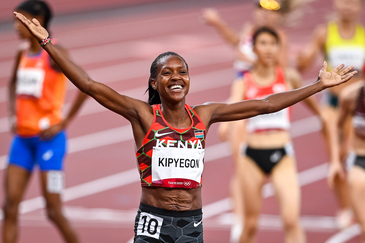 Kipyegon ignored Wilson. The rest of the field focused on Kipyegon. So, we had the race we had. In her last three races, Faith Kipyegon has won the world championships decisively in 3:52.96, come within 0.30 of the world record in Monaco and now won a tactical Diamond League final after giving her opponents every chance to beat her.
Splitting hairs, perhaps, but to me that makes Kipyegon a better 1500 runner than Ingebrigtsen at this time. Jakob Ingebrigtsen is probably not yet as good tactically (his rivals must be praying that he never is).
Following Nina Kennedy's win in the pole vault on the first night of the final at Sechselautenplatz, Australia had three more top-three finishers on the second night at the Letzigrund. Kelsey-Lee Barber threw 63.72 for second in the javelin with Eugene silver medallist Kara Winger turning the tables on the Australian with a best of 64.98.
As mentioned above, Ollie Hoare was third in the men's 1500 while Nicola Olyslagers filled third place in the women's high jump clearing 1.94 in a competition won comfortably by Ukraine's Yaroslava Mahuchikh with 2.03.
Race results HERE