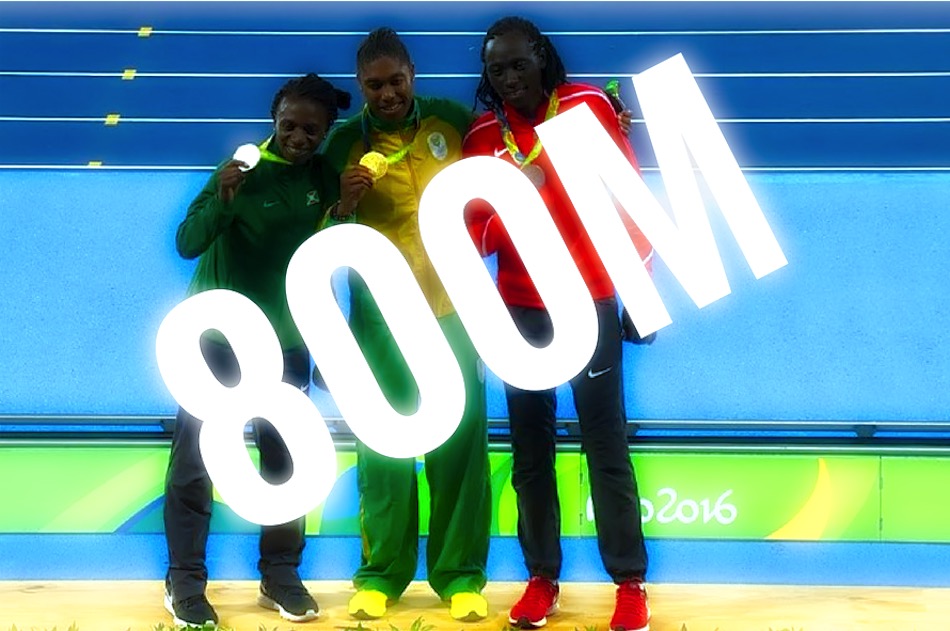 800m Finals Recap Written by By Chris Lotsbom, @ChrisLotsbom
(c) 2016 Race Results Weekly, all rights reserved.
Runner's Tribe
800M
Looking as smooth as could be, Caster Semenya floated into the front 125 meters out from the tape and sealed her Olympic fate. The 25-year-old South African charged home to the finish in 1:55.28, setting a new national record and 2016 world lead. Semenya remains undefeated this year.
"I dedicate this to my team. They've done a fantastic job. It's a great feeling. Just fantastic," she said. "I couldn't believe it. Just fantastic."
Semenya went right to the pole joined by Burundi's Francine Niyonsaba, pushing together through 400 meters in 57.59. Niyonsaba appeared antsy and excited, taking the pole with 300m to go and running as if she was scared of Semenya's kick.
While Niyonsaba and Semenya battled, Kenya's Margaret Wambui steadily moved up into third down the backstretch. Yet the battle for gold would be between the South Africa and Burundi natives.
Semenya went to another gear down the stretch, gapping Niyonsaba with relative ease. She'd win South Africa's second athletics gold medal of this Olympiad in 1:55.28 to Niyonsaba's 1:56.49.
Behind the pair, Wambui prevented Canada's Melissa Bishop from snatching bronze. At only 20-years-old, the lanky Wambui clocked a 1:56.89 PB while Bishop ran a national record 1:57.02. Great Britain's Lynsey Sharp finished sixth in a PB of 1:57.69 while American Kate Grace was eighth and last in 1:59.57.
"I'm running well, I thought that a PR was possible today. It didnít come through. I still think I could run a PR, but it wasnít there today," Grace said.
FINAL RESULTS
1. Caster SEMENYA, RSA 1:55.28 WL/NR/PB GOLD
2. Francine NIYONSABA, BDI 1:56.49 SILVER
3. Margaret WAMBUI, KEN 1:56.89 PB BRONZE
4. Melissa BISHOP, CAN 1:57.02 NR/PB
5. Joanna J"ZWIK, POL 1:57.37 PB
6. Lynsey SHARP, GBR 1:57.69 PB
7. Marina ARZAMASOVA, BLR 1:59.10
8. Kate GRACE, USA 1:59.57
Intermediate Times:
400m: 57.59, Francine NIYONSABA, BDI
600m: 1:26.72, Francine NIYONSABA, BDI
THANK YOU SOUTH AFRICA FOR THIS GREAT SUPPORT.. AFRICA AND THE ENTIRE WORLD THANK YOU AGAIN.. MUCH LOVE.. 💞🏃💪⚡✨🐍🆒✅🌠 MAYBE GOD BLESS YOU ALL

— Caster Semenya (@caster800m) August 21, 2016
Aussies in the 800
"Selma Kajan (Vic), 800m, has deep-seated roots in athletics. Her mother, Biba Kajan, has a personal best of 2:03.02 in 1985. Thirty-one-years later she still holds the national record of Bosnia and Herzegovina. Consistent domestic form finds Kajan in a good position heading into her first Olympic Games where she aims to bring home definitive 800m bragging rights over her mum. The field presents an incredibly tough challenge for the 25-year-old. Australia hasn't sent through an athlete into the event's Olympic final in 56 years, since Brenda Carr won silver in Rome in 1960." @AthsAus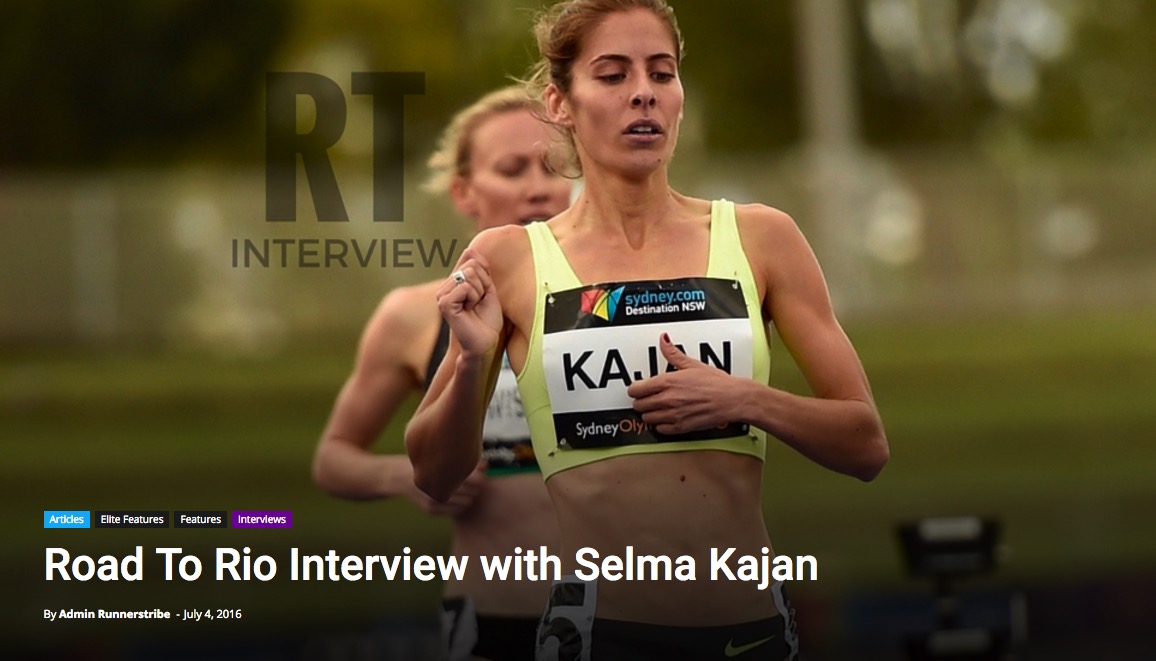 Heat 3 Women's 800m
"Selina Buchel jumped out to a quick lead along with India's Tintu Lukka, though the latter would fade mightily on the final lap. Buchel managed to hold off Margaret Wambui down the stretch, 1:59.00 to 1:59.66. Just over twelve hours after finishing fifth in the 1500m final, Sifan Hassan toed the line and wound up fifth again over 800m, timing 2:00.27. She failed to advance on to the semis." Chris Lotsbom @ChrisLotsbom Race Results Weekly
1. Selina B‹CHEL, SUI 1:59.00 Q SB
2. Margaret WAMBUI, KEN 1:59.66 Q
3. Nataliia PRYSHCHEPA, UKR 1:59.80 q
4. Gudaf TSEGAY, ETH 2:00.13
5. Sifan HASSAN, NED 2:00.27 SB
6. Tintu LUKKA, IND 2:00.58 SB
7. Selma KAJAN, AUS 2:05.20
8. Tsepang SELLO, LES 2:10.22
Intermediate Times:
400m: 58.75, Tintu LUKKA, IND
600m: 1:29.03, Selina B‹CHEL, SUI
Randwick Botany Harriers runner Selma Kajan picked up a virus leading up to the women's 800m, but fought hard to finish seventh in her heat in 2:05.20 to miss a place in the final.
"I'm over the moon to be here. I just wanted to take that experience and hopefully use it for the future," Kajan said.
"Unfortunately I was unwell coming into the competition, Sunday night I just picked up a virus  and I just couldn't shake it.
"It zapped the  energy out of me , but I wasn't going to let that stop me competing.
"I wanted to be an Olympian."
Four in heat 3 go sub 2mins. Strong effort by @Selmak22 fighting till the end in the #800m heats #Olympics pic.twitter.com/nwagLck0ri

— RunnersTribe.com (@runnerstribe) August 17, 2016
Good effort @Selmak22 @AUSOlympicTeam #oneteam

— Sally Pearson OAM (@sallypearson) August 17, 2016
Olympic debutant Selma Kajan finishes in 7th in her heat in 2:05.20 in a tough, fast race pic.twitter.com/ZuoQGaXFJX

— Athletics Australia (@AthsAust) August 17, 2016