Middle distance man Rorey Hunter has had a big summer. A 3:57 mile in New Zealand, a close second to Ryan Gregson at the Sydney Track Classic, a new 800m PB of 1:47 in Perth, and a bronze medal at nationals over the iconic 1500m distance.  Rorey is now knocking on the door, so close to that next level in which he seeks, but very few achieve. We caught up with Rorey in the first of a series of RT interviews with our current crop of talented Aussies.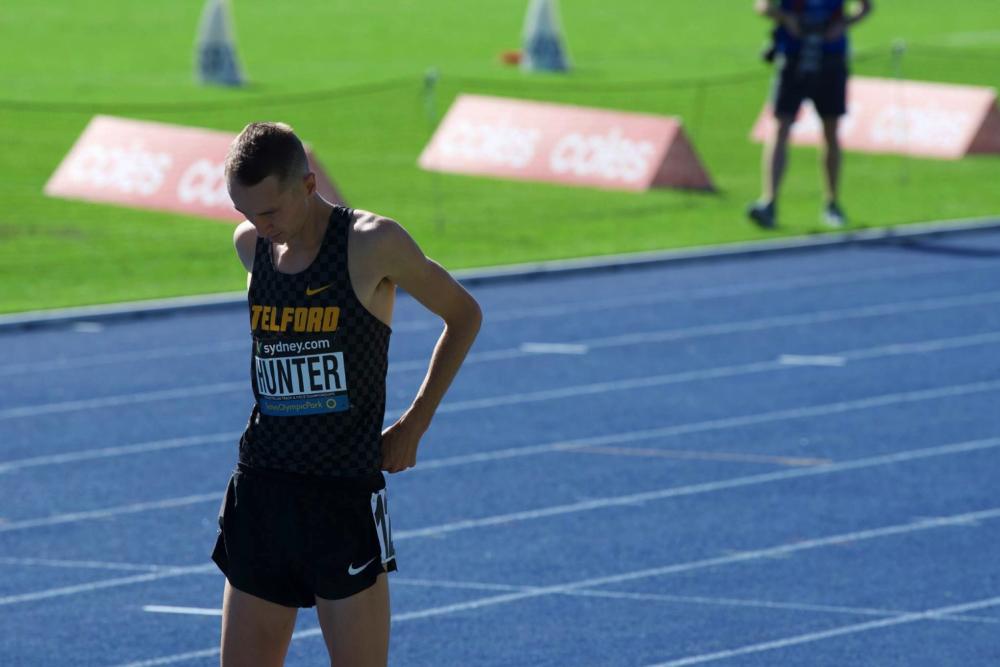 RT: Rorey, good to have you on Runner's Tribe. You've had a big summer you must be pretty stoked?
RH: Thanks for having me, Sam. Yes, I'm pleased with how things went overall this domestic season!
RT: Highlight of the summer? Bronze at national 1500m or the 3:57 mile in NZ?
RH: It would have to be the bronze. The main focus for the domestic season was to do as well as possible at nationals and I really thought I had a good shot at winning or at least improving on my bronze from last year. I didn't quite end up getting there but I was beaten by two incredible athletes and I feel I'm in a much better spot than I was last year moving forward. I've brought my 800m down to 1.47.5 and my 3km to 7.53 so I'm happy with how my speed and endurance are progressing, which are both really important to run a quick 1500m.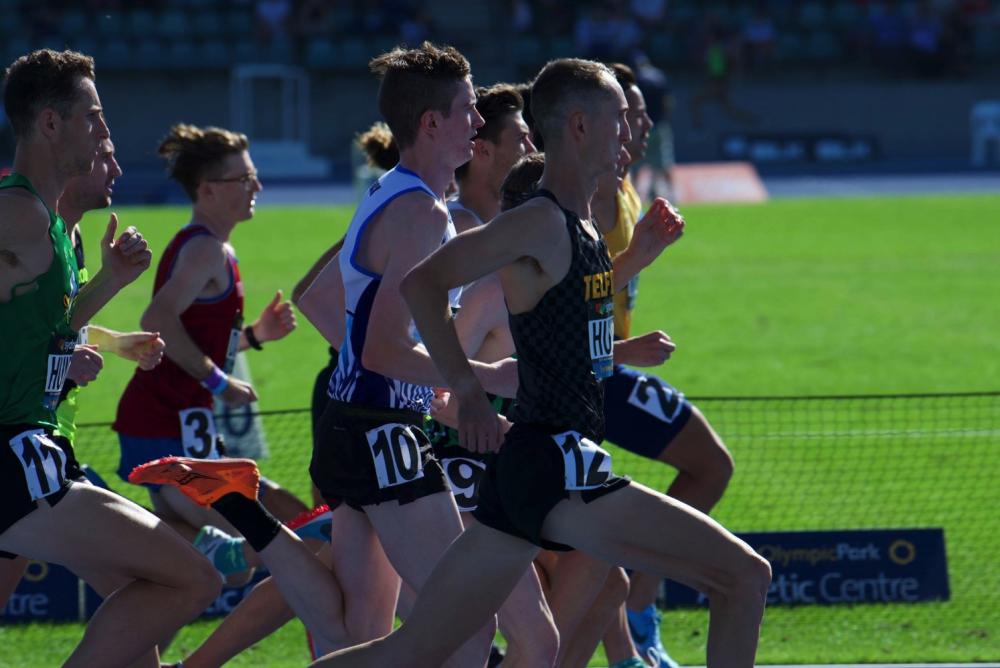 RT: Why do you think you have kicked on well this year so far, consistency or something new with your training?
RH: Consistency for sure. I had a lot of interrupted training and adjustments last year with moving back to Australia from the US. I had some Achilles issues early on, then we rushed back too quickly for Commonwealth Games trials and I couldn't even run the week before with another Achilles problem. Then to top it off, the season was completely derailed a few weeks after that with a foot stress fracture. So, I went back to basics and got in a really consistent winter and most of spring which has really set me up for a great summer of racing and onwards. I think just being sensible about training loads and prioritising my health has been the big thing. You can't compete when you're injured and no matter how good you are, consistent training is what's required to be at the top and stay there.
RT: A good mate of yours and training partner, Jordan Gusman, moved on late last year from Team Telford. Has this changed the dynamics of the squad? Does it suck not having Gusman around to push you?
RH: It hasn't really changed things. Jordan is a great runner and we worked well together. Of course, it makes some sessions a bit tougher, but I've learnt to push on my own in training which has really helped mentally. In saying that, our squad isn't short of talent and there's always someone on my heels to keep things honest.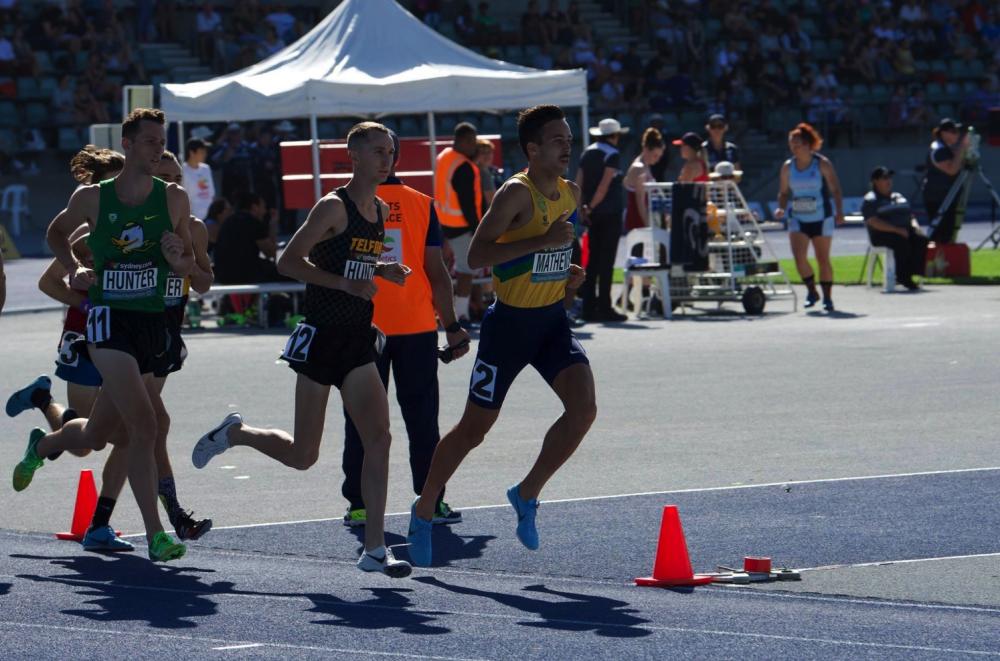 RT: I've heard you have had some chronic Achilles problems over the years? How is this going now?  What sort of stuff have you done to rehabilitate the tendon and what in particular worked for you?
RH: I started having some issues when I was in the US a few years back and ended up having a surgery for a bone deformity which solved a lot of the problems. However, as with any surgery, it requires years of rehab to get back to full capacity which I have worked hard on but run into a few problems when increasing loads too quickly. I think I've got the balance right now though and haven't had any problems with it in a while. A lot of keeping tendons happy I've found is load management and increasing the capacity to tolerate the load. To do that I perform heavy weighted calf strength, plyometrics, wear flats often and keep on top of massage/mobility. There's also some new research out on collagen supplementation which I also incorporate.
RT: Telford keeps producing amazing 1500m runners. Athletes who he develops and nurtures. What do you think it is about his coaching that just works?
RH: Dick is an incredible man and I'm very fortunate to be under his guidance. His experience and achievements speak for themselves. I think he just has this ability to get the most out his athletes – there's no secrets or unique training sessions, just a lot of hard, hard work. He knows what it takes to be at the highest level and will certainly let you know if you aren't training at the level he thinks you're capable of. He still clocks up some big k's at his age so there's no excuses on our end. Coaching aside, we are very fortunate to have Canberra as our training base. I believe it's one of the best places in the world to train and I think that's a big part of producing success.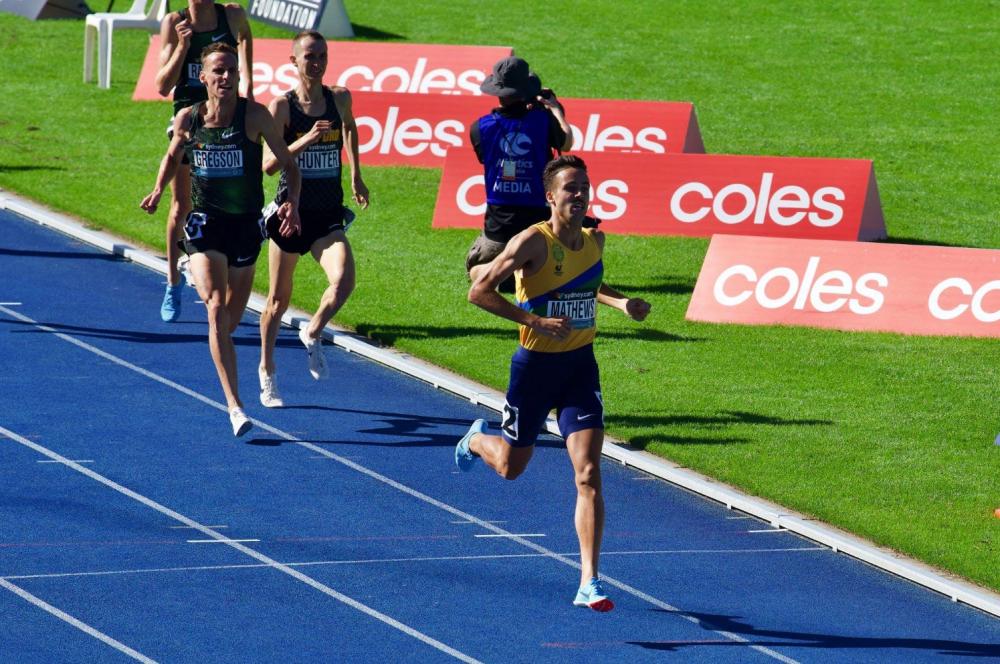 RT: Not much of a stretch to imagine you running an A standard for 1500m if you get in that perfect race in Europe. What is the plan for overseas races?
RH: The plan is to head overseas in June. It will be the first time I've gone to Europe to race so I'm excited. I know I'm capable of running a fair bit quicker than my PB, so watch this space.
RT: Leonora Outback Mile? Is it on the agenda? I don't think Gusman is racing this year so that's cool.
RH: Yes, it's on the schedule. I have family in Kalgoorlie and every year they are disappointed I don't run so this year I finally want to make it work. It's a shame Jordan isn't coming out again, I would have loved to take him on.
RT:  Favourite workout?
RH: Probably a combination workout on the track. One we did earlier this season was a mile at 10km pace or slightly quicker (4.30), lap jog, 5x400m off 1min at 1500m pace (58), lap jog, 3x300m at 800m pace and quicker (40,39,38) off 2mins.
RT: You nearly beat Gregson twice this year. He held you off by skin of his teeth at both the Sydney Track Classic as well as the National 1500m final. Did this piss you off a bit? Would have it been nice to get that scalp?
RH: Of course! I am a competitor so to lose by such close margins hurt, but Ryan is a tough guy to beat and I have a lot of respect for all that he has achieved. To be finishing right there with him gives me a lot of confidence.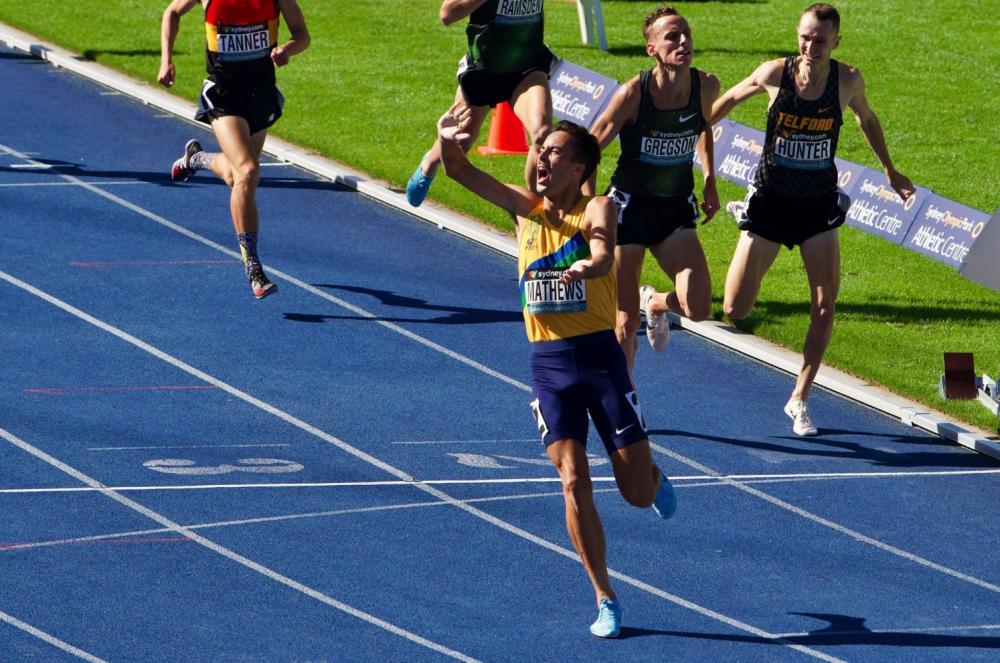 RT: You look huge, do you hit the gym much?
RH: Thank you. Yes, I'm in the gym twice a week which consists of heavy weights, circuits, plyometrics and injury prevention work. I also make sure to eat well to avoid getting too heavy.
RT: Rorey, thanks for your time and chat again soon
RH: Thanks for having me!