This article was re-published with permission from the Author. Runner's Tribe purely wish to share and promote exceptional content like this. Enjoy!

The Inner Sanctum of Purposeful Effort
A Column By Toni Reavis originally published July 3rd, 2016
War is hell is a cliche as old as conflict itself. Yet counter intuitive as it may seem veterans of war in some ways yearn for the battleground setting. Not because they enjoyed getting shot at or shooting at other people. Instead it is the camaraderie, the brother/sisterhood, the all-in-it-together, none-to-tease-out quality of their service they miss.
Athletics lends itself to that feeling, too. You can see it in the deep, anxious breaths athletes take as they settle into their starting blocks at the Olympic Trials, in the nervous shaking out of anxious muscles, and then in the post-race touching of hands as competitors acknowledge the realm from which they have just returned, the inner sanctum of purposeful effort.
Racing imagines life as purely purposeful, where the pressure builds in the heat of competition, where energy stores draw down and the outer world is reduced to little more than a notion. Ask racers what they thought during the course of a serious effort, and they generally will struggle for an adequate answer. People always complain about the quality of immediate post-race interviews. But this is neither the fault of the interviewer or the one being interviewed. Instead it is a measure of how a race reduces the world to a tunnel of distance and time where there are no bright certainties, only a series of endless questions.
Yet deep down in this extreme world of effort is where life is at its most present, too, where what I am and what I am doing is fused in the forge of bellowing lungs and a hammering heart. We can understand the hold that it has when we see the 2016 trials performances of such past Olympic champions as Sandra Richards-Ross, Jeremy Wariner and Dee Dee Trotter.
One might rightly ask, 'why even start if you're going to be that far out if it?' But when runners get injured (or just old), or when soldiers end deployment, they miss the feeling of oneness of purpose, of wholehearted allegiance to a cause. To such men and women the banality of everyday life is like a brake, a drag chute holding them back from the fullest expression of their truest selves. So while Dee Dee and Sandra seem to grasp that their time is at an end, Jeremy promises to soldier on.
As Wariner, Richards Ross, and Trotter show, preparing for such racing exacts a toll, not just physically, but emotionally, as well. That is why some athletes seek release from the taxing requirements of the sport. We hear it in the words of the injured Olympic sprint king Usain Bolt who, even as he struggles to overcome a grade 1 hamstring tear to show fitness for the Rio Games, is anxious to be relieved of the burdens of daily track training.
But while Usain may wish for the burden of training to end, he might remember that even as they hated their time in battle, when soldiers returned home from deployment they often felt alienated with the lack of intention in civilian life; they felt unmoored. Achilles and Patroclus in the Iliad were comrades in arms who would die for one another. Hard to replicate that feeling down at the local Jiffy Lube.
The sense of belonging, deeply, to sharing and commiserating and defending, is mostly illusory in modern society. We pay others to do the things we either don't know how to do (e.g. plumbers and electricians), or that which we do not want to do, from gardening to police work to actual warring.
The ultimate luxury then is also found to be the ultimate curse. Freedom from the extreme is also freedom from purpose, until there's only the self. And we haven't reached the evolutionary stage yet where that level of self-involvement is satisfying enough to sustain – though today's presidential politics might offer an opposing view.
And so the search for something that can once again bring life into clear relief, something that offers an unalloyed allegiance to a greater cause. For many ex-athletes coaching fulfills that need. Without some semblance of it, however, senses dull and memories replace the present as men and women try to hold back time, forgetting that like the crest of an emotional wave they can never fully control it, only ride it while it's wild and free, even as the line between heaven and hell is constantly being redrawn and erased as the battle rages.
END
Please visit www.tonireavis.com for more top reads from Toni.
A bit more about Toni Reavis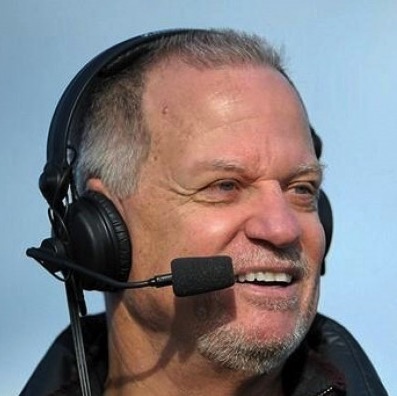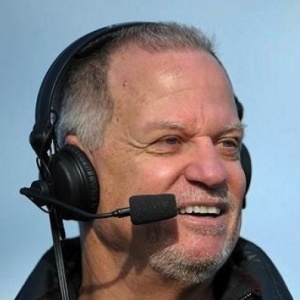 Known as "The Voice of running in America", Toni Reavis has been informing and entertaining audiences for over thirty years with his signature baritone pipes, encyclopedic knowledge, and sharp wit.
One of the most respected names in running journalism, Reavis pioneered the widespread coverage of running on radio and television beginning with his seminal Runner's Digest radio show in Boston in 1977. Throughout the 1980s and `90s he helped bring the sport to public attention as a columnist for the Boston Herald, co-host of "ESPN's Running & Racing show, and host of ESPN's Road Race of the Month series.
His annual work on such major events as the New York, Boston, Chicago and Los Angeles Marathons has earned him numerous regional Emmy awards. He has also commentated on the top Diamond League track & field meets of the world, leading Runner's World Magazine to call him "The most insightful – and funny –talking head in running."