(c) Runner's Tribe
Km's run during testing process: 500km
Brooks levitate is all about 'energy return'.  Their latest marketing lingo reads: 'tap into your own endless energy'.  
Read up about energy return here.
Brooks claim their new midsole material, the 'DNA AMP', is to thank for the endless energy.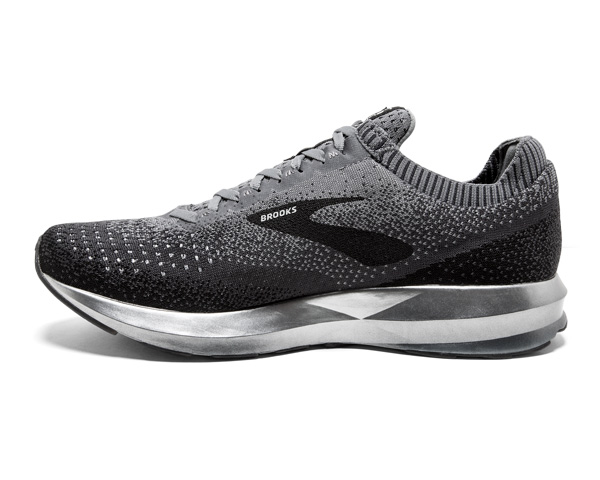 Specs:
Surface:

Road or trails.

Purpose:  

Everyday trainer. Good for long runs and easy runs.

Pronation:

Neutral.

Stack Height:

26mm heel. 18mm forefoot.

Heel-to-toe-drop:

8mm

Weight:

Very heavy.

Men: 323 grams (11.4oz) – size men's 10.

Midsole:

Core PU (polyurethane) foam, wrapped in a TPU layer. Brooks argue it is new, but it has been done before in trail/trekking shoes.

Upper:

Fly knit.

Flexibility:

Moderate

Durability:

Excellent.

Heel cushioning:

Soft.

Forefoot cushioning

: Soft.

Fits:

Runs true to size.

Marketing Hype:

Over the top.

Does it live up to the hype:

No.

Price:

$249.95 AUD at Brooks Australia.
Cool things about this shoe
Comfortable upper:

 The upper is smooth and comfortable with very few seams.  Can wear with socks or without, either way the comfort level is incredible.

Durability:

 This is probably the Levitate's biggest asset. We ran 500km in these shoes testing them and they are still in good condition.  If you read customer reviews online, some runners argue they ran 800km and the shoe had more life still. The PU/TPU midsole layer creates incredible durability. The upper material is also made of high-quality materials, that do not fall apart. And the outsole has adequate rubber with no midsole foam contacting the ground.  This shoe is made to last.

Energy return:

Sure, if we must use this ridiculous marketing term, then the Levitate is snappy and responsive. The shoe is not as soft as say the Adidas Boost, so your foot doesn't sink into the ground as much. There is a lot more responsiveness, if you are the sort of runner who likes that.

Varied Terrain:

With the heavy rubber outsole, this shoe can be taken on trails or the road. It is an awesome shoe as far as versatility goes.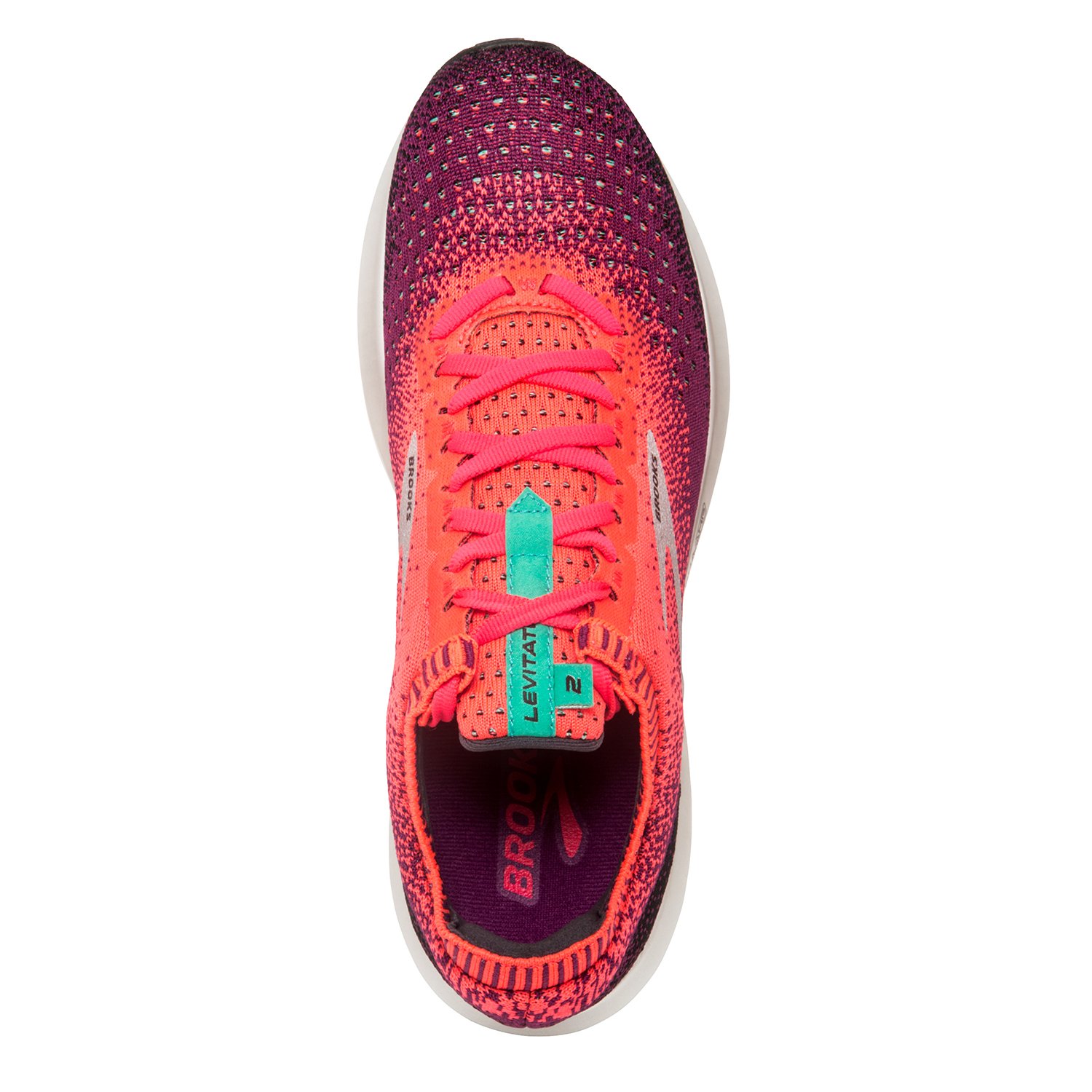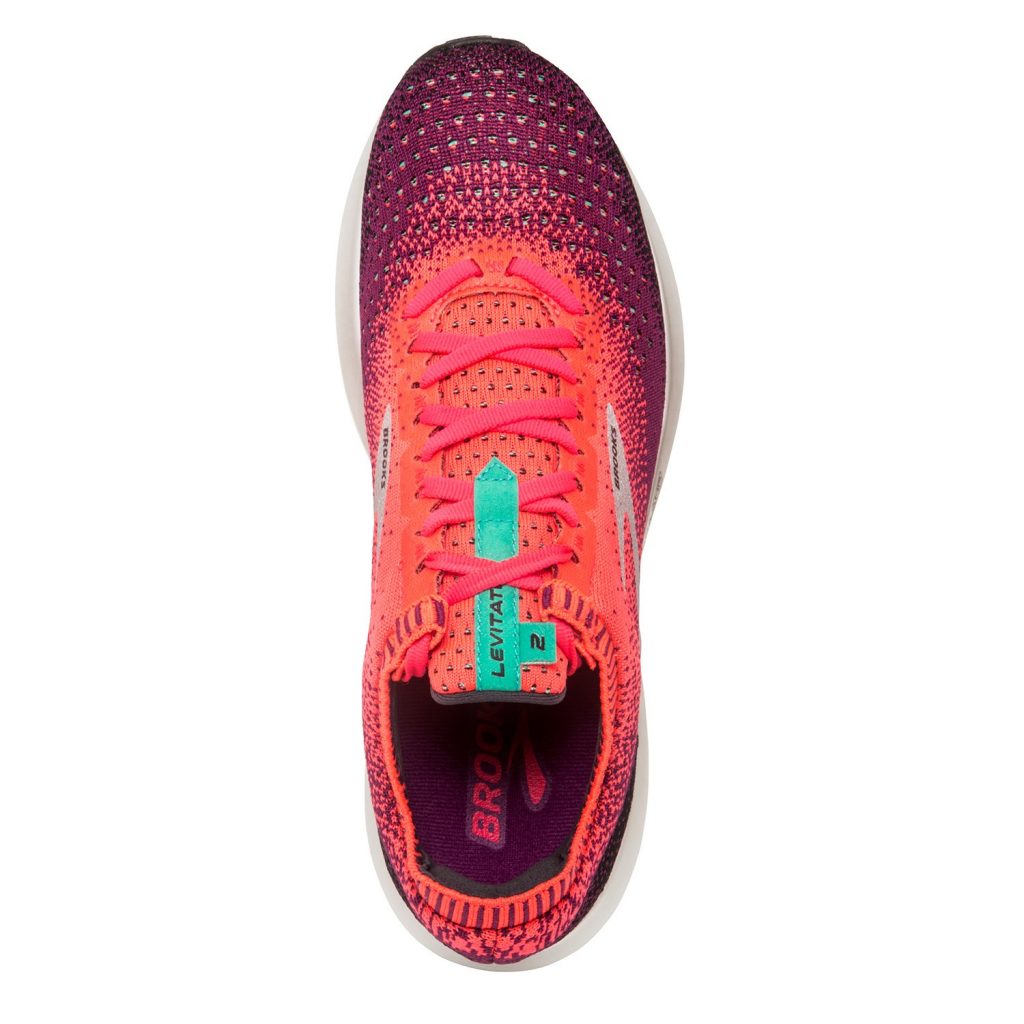 Uncool things about this shoe
DNA AMP Midsole:

 Sure, it is durable. But the trade off is the midsole is very heavy, and not that soft. When running fast, the shoe feels a lot more like traditional EVA midsoles than you'd expect out of a shoe with apparently such amazing 'energy return'.

Weight:

 The shoe is very heavy. Heavier than some Hoka One One shoes for example, even with all that overengineering that goes into Hokas.  The DNA AMP midsole is simply a heavy material. The rubber on the outsole, the high quality upper. All this material combines to create a very heavy shoe.  Obviously as stated before, the trade off is this shoe has incredible durability.

Too much responsiveness:

 If Brooks are to claim that this shoe provides endless energy return, then you'd think that it would need to be more soft, springy, and bouncy. But it isn't, when compared to other 'energy return' shoes. It is much more of a firm ride, like traditional EVA or Phylon shoes. If by 'endless' they mean the shoe lasts forever, they have a point, as the shoe must be one of the most durable on the market. They have done exceptionally well on the durability side of things.
To buy or not to buy?
The marketing hype for the Levitate is a lot. The shoe is high quality, it can adapt to any surface and is the sort of shoe than anyone could run in and 'like'.  If you want a shoe that will last for a long time, then this is probably your best option. But in terms of living up to the 'energy return' hype, it just isn't nearly as good as a a select few other options, if a bouncy yet plush shoe is what you are after. The shoe is heavy to hold but feels good on the feet.
For $249.95 bucks (taken from Brooks Australia website), it's expensive but the durability aspect creates a good argument for it's higher price. Brooks levitate 2
Disclaimer: Runner's Tribe were given a pair of Levitates for free from a running store. The store will go unnamed and has therefore not influenced the below review. Runner's Tribe has no affiliation with Brooks.