Like Kurt Fearnley before him, Jaryd Clifford is on his way to becoming a household name. At 21 years-of-age, the vision impaired middle-distance runner won two gold medals at the 2019 World Para Athletics Championships (1500m and 5000m).  We caught up with Jaryd as he continues his intense preparation for the 2021 Tokyo Paralympics.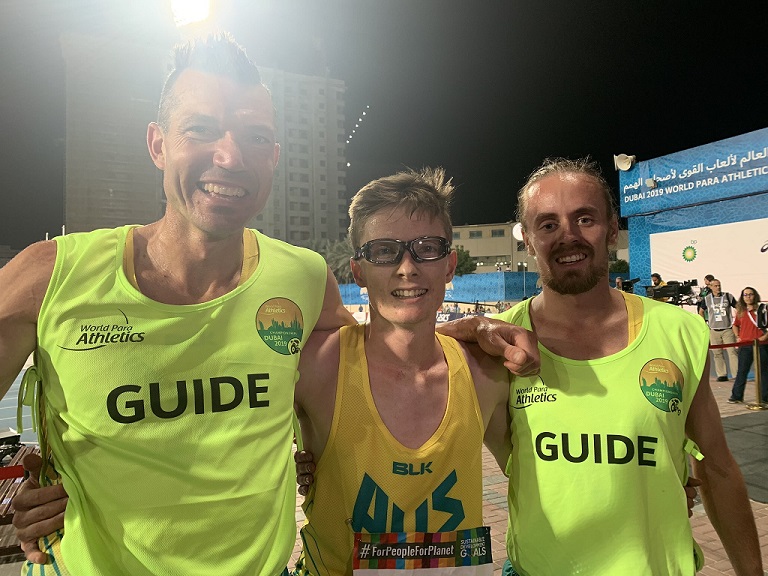 RT: Jaryd, good to have you back on RT. Congrats on your 3:44 1500m the other night, a new Blinky world record. Sub 3:40? Is it on?
JC: Thank you and thanks for having me. After a tough year, running a world record in front of a home crowd was one of those unforgettable moments. During the second wave lockdown in Melbourne last year, I made some tough personal decisions in relation to my running. I didn't make these decisions to remain content with 3:44. For now, it's a step in the right direction and an execution of the performance potential that I know I've had for some time now. From here, however, the first goal is to become the fastest Paralympian in history over the 1500m for non-wheelchair classifications. Currently, American and intellectually-impaired Mike Brannigan holds that title at 3:44.39. Once accomplished, becoming the first Paralympian to run under 3:40 has to be the goal – I'll give it a crack.
RT: Have you been based in Canberra all year training with Philo, or did you get caught up with Melbourne's Covid lockdown?
JC: I got caught out a little. I managed to secure an exemption to travel to Canberra during the early stages of stage four restrictions in Melbourne. To be able to train with my squad and coach has been crucial to my performances this year and leading into the Paralympic Games. Nevertheless, leaving home at a time when my community was doing it tough felt uncomfortable. Not knowing when I would be able to see my family and girlfriend made the decision to leave even tougher. A gold medal in Tokyo would be for them, my community, and the people that have been there on the journey. When I go for a run, that's what I'm thinking about.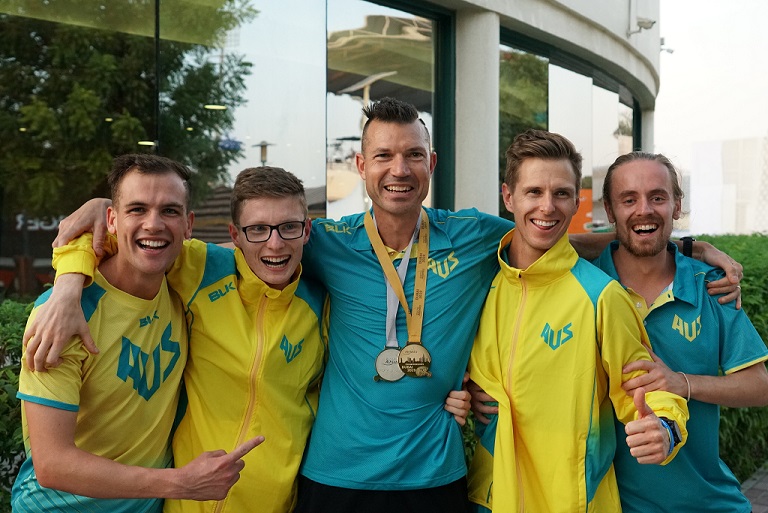 RT: Has the training been more of the same, or when Covid hit did you and Philo change focus with a more long-term view targeting 2021, instead of 2020 etc?
JC: I guess the major change was that there was no need to peak in 2020. Instead, we got to work on building strength but also finetuning our speed work. In 2020, I ran almost 1000km further than any other year. Although I would have much preferred to run in Tokyo this year, at my age another year to improve can't hurt. I'm going into the Paralympic year better than I was in 2020.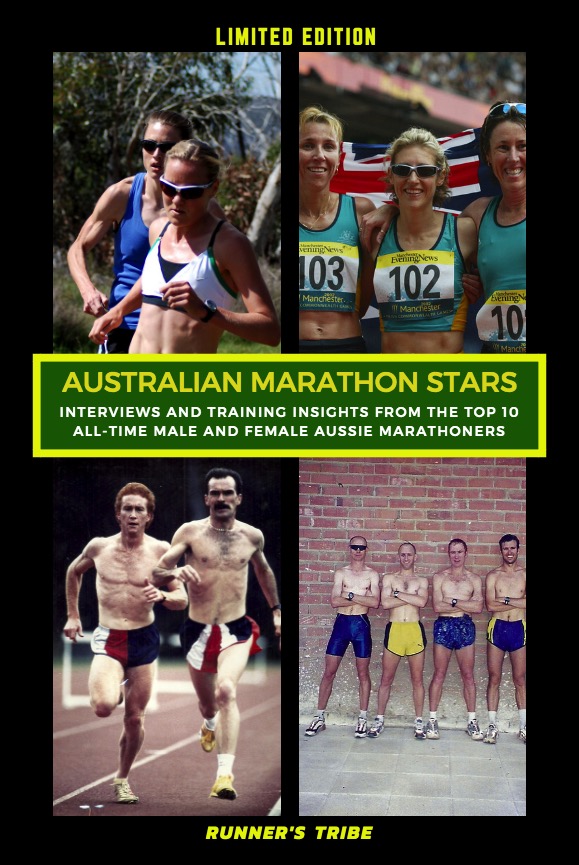 RT: Favourite session?
JC: I might not call it my favourite, but I did enjoy this one for the challenge it posed. At an altitude training camp at Perisher late in 2020, we drove down to Jindabyne (about 1000m above sea level) to do an intense lactic tolerance session. The session: 2x (600m (60s rest) 300m) (15min b/w sets). The aim is to run the first 600m at a close to time-trial effort and then the remainder of the sessions is more about holding on. I ran the first 600m in 1:21, a time much quicker than I expected to be honest. The lactic built up quickly, however, and the following 300m was run in 48. During the following 15 minutes, I attempted to suppress the urge to throw up before giving up two minutes before commencing the second set. Despite feeling a little better, the second 600m is a torturous one (particularly if you've absolutely nailed the 600m in the first set) and I staggered home in 1:29. This must have flushed out the legs as the final 300m rep produced a 44 and salvaging the second set. As with most sessions like this, my eyes refused to focus (quite a nauseating experience) resulting in a conclusive bout of vomiting. Not my favourite, but definitely one of those ones where you know you gave it everything – always a good feeling!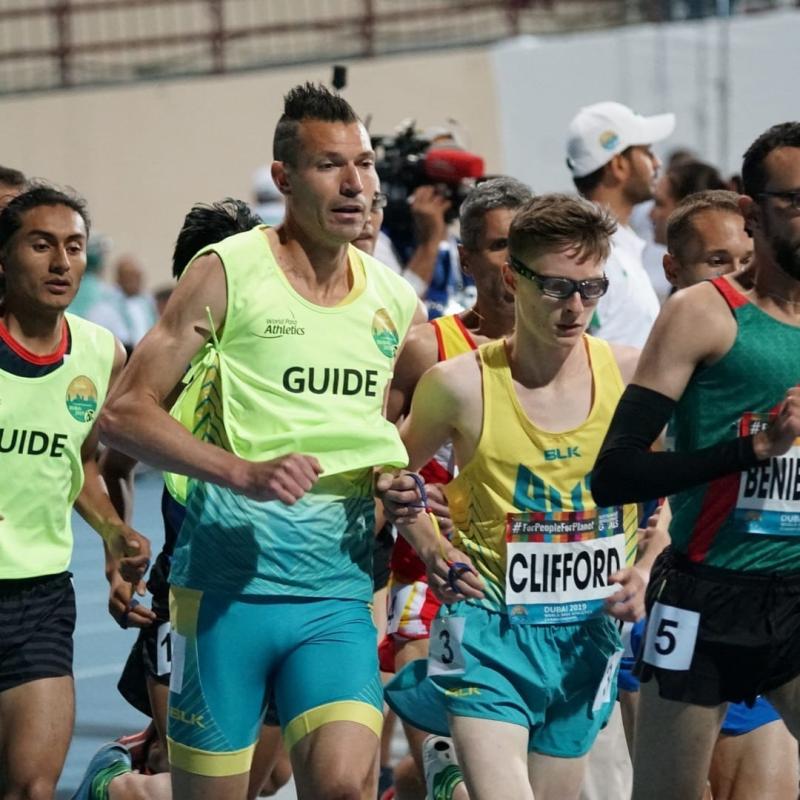 RT: Favourite race? Other than Leonora of course 😉
JC: It is definitely tough to go past Leonora and I recommend it highly to anyone that's never been before. Other than that, it is tough to go past races at the Victorian Milers Club for its general atmosphere and its seemingly innate ability to produce a personal best. For Victorian runners, if you want to run a PB this is the place. Lastly, however, any track classic or high-performance meet that stages an elite race for para-athletes. In Australia, we have some incredible athletes: multiple Paralympians and many others vying for the national team. The more exposure and interest the para-distance running community receives the better it will be for our sport.