(c) Runner's Tribe
Km's run during testing process: 400
After a review not influenced by advertising dollars? Read on.
New Balance's Fresh Foam Beacon is an incredibly light weight trainer, a very versatile training shoe.  Made with an EVA midsole, the shoe is basic, but incredibly light, with a decent slab of cushion. Its durability isn't fantastic, but once again, it is super light.  Very reminiscent of the first ever Hoka Clifton, this is no doubt New Balance's attempt at that sort of feel.
Runner's Tribe took these shoes through 400km of mostly road running, and below is our unpaid for analysis.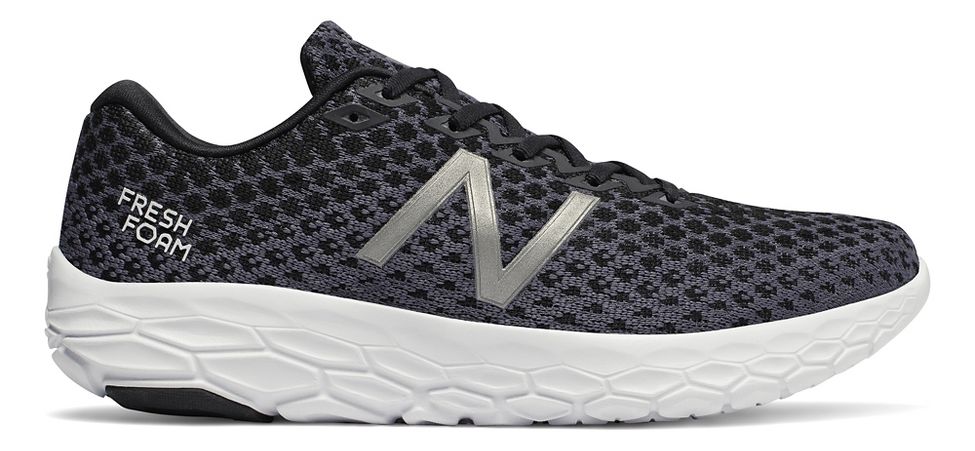 Specs
Surface:

Road or very light trails. Also suitable for track sessions when trying to avoid spikes.

Purpose:  

Everyday lightweight trainer. Good for shortish runs or sessions. Awful for long runs.

Pronation:

Neutral.

Stack Height:

26mm heel. 20mm forefoot.

Heel-to-toe-drop:

6mm (Hoka are 5mm).

Weight:

Very light.

Men: 213 grams (11.4oz) – size men's 9.
Midsole: New Balance call it 'Fresh Foam GC'. The Beacon does not use the same Fresh Foam found in other NB shoes. There is a new foam called 'Fresh Foam GC' (ground contact). The Fresh Foam GC is softer than the traditional Fresh Foam midsoles, making the Beacon a much softer ride.
In reality it just a solid chunk of compression moulded EVA foam (CMEVA). Very simple, old fashioned and outdated technology. This just cannot be compared to the newer midsole technologies out there.
Upper:

Knit mesh.

Outsole:

Exposed EVA foam. Keeps the shoe very light, but means the outsole wears out pretty fast.

Flexibility:

Very flexible.

Durability:

Average.

Density of midsole:

Low.

Heel cushioning:

Soft.

Forefoot cushioning

: Soft.

Fits:

Runs true to size.

Marketing Hype:

Low.

Does it live up to the hype:

Yes.

Price:

$160.00 AUD at NB Australia.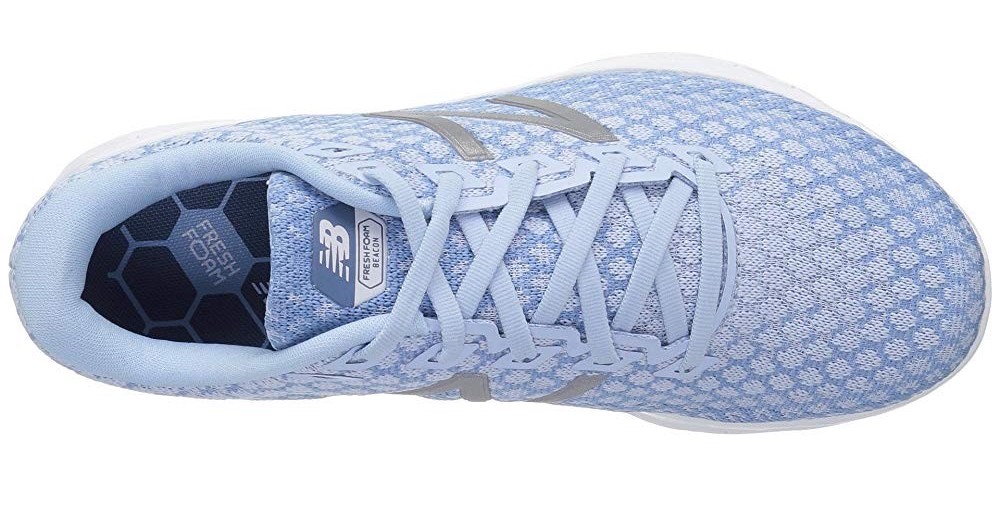 Cool things about this shoe
Weight:

 The shoe is incredibly light, crazy light. This lightness comes with a few trade-offs, which we will further on below.

Flexibility:

If you like a shoe that flexes with your feet, this is a fantastic shoe. Not a hint of stiffness to be found.

Breathability:

The upper is soft and comfortable. One of the most comfortable shoes around.

Great for sessions:

If you are after a shoe with a bit of extra cushion that is suitable for repetitions on the track, road or trail –  the Beacon is suitable. Its light weight makes it fast and ideal for speed sessions in which spikes are trying to be avoided.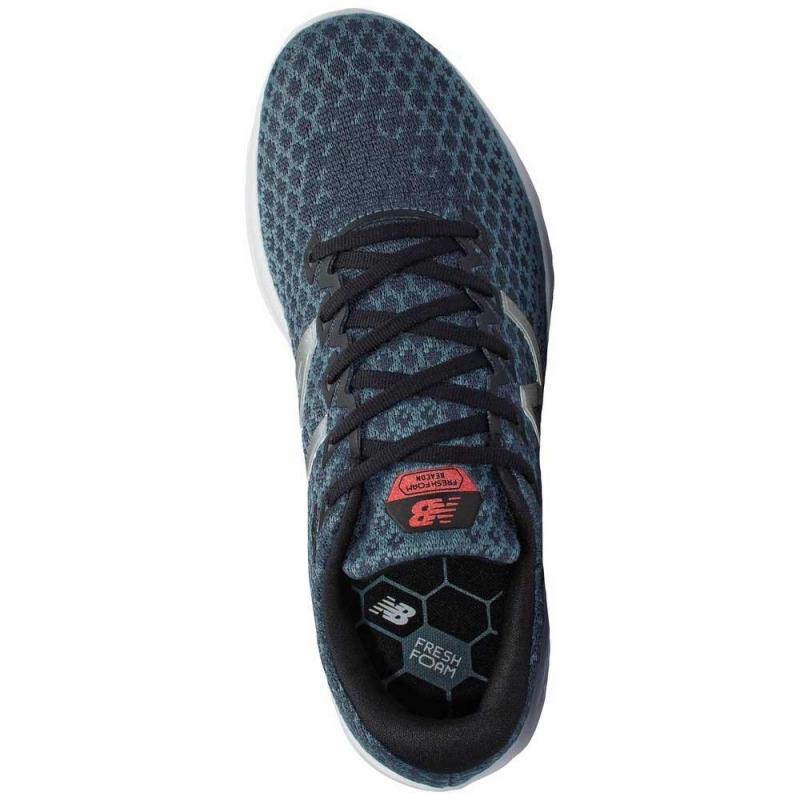 Uncool things about this shoe
EVA Foam:

Do not be fooled by New Balances 'Fresh Foam' marketing.  Fresh Foam is not a new technology, they are not being innovative. Fresh Foam is just an EVA midsole, such shoes have been around for decades.  New Balance in this instance are using a form of very light CMEVA, and they have done a great job, but let's not be fooled into thinking that Fresh Foam GC midsole is a new breakthrough.

Midsole Density:

With reasonable stack heights of 26mm at the heel and 20mm at the forefoot, it looks like there is a lot of midsole foam to make for a cushy ride. However, the midsole isn't very dense, it therefore does a poor job at absorbing the impact forces when you land.  We took them for a few runs of over 25km, our calves were sore for days. Not recommended.

Durability:

 Put simply EVA foam is not durable when compared to new age midsoles. EVA breaks down and goes 'flat' quickly.  We felt this shoe lose its life and go 'flat' after about 300km. Compared other shoes which last for over 1000km, there is a big difference.

Grip:

 There is no rubber on the bottom of the outsole. The ground contact is with the 'Fresh Foam GC' foam midsole.  Ok for smooth road runs, the track or basic trails. But if you need some real traction, look elsewhere.

To buy or not to buy?
Don't even think about using this shoe for real mileage. But for runs of <10km, interval training or tempo workouts; the shoe handles the job.  A bit cheaper than many of its competitors, the shoe represents fair value. In what is obviously New Balances attempt to compete with Hoka, they have a way to go. The shoe is neat and fun for fast runs, but its lack of midsole density predisposes those doing decent mileage to lower limb injuries.  A fun lightweight shoe when used for the shorter stuff.
Disclaimer: Runner's Tribe were given a pair of Beacons  for free from a running store. The store will go unnamed and has therefore not influenced the below review. Runner's Tribe has no affiliation with New Balance.
MORE SHOE REVIEWS HERE: https://www.runnerstribe.com/category/shoe-reviews/