Distance runner on the rise, New South Welshman Ed Goddard, has a pretty cool life. A whole heap of running, NCAA competiton and some awesome times inbetween it all. RT caught up with the recently crowned NSW 10,000m champ for a quickie.
RT:  Ed, congrats on the NSW 10,000m win (Ed took the win in 28:45, from Kieran Tall and Ben St Lawrence). Training has obviously been going well during this weird Covid impacted year. Can you lay out a typical week training wise during a hard patch, including all the small stuff like ice baths, pool work, yoga, Kombucha shakes etc….
EG: Thank you very much, It's certainly been an eventful year but one i wouldn't change at all! I must say spending my 23rd birthday out-sprinting Kieren Tall was a highlight (lol sorry mate).
Typical Week training wise would include a long run on Sunday of around 30km, with workouts on Tuesday (usually something like 8-10k, 4-5x2k, threshold followed by 10×400 etc) and a longer tempo on Saturday (30-45 mins at 3-3:10 pace on feel). Monday, Wednesday and Thursday will be double days. Friday's a single run.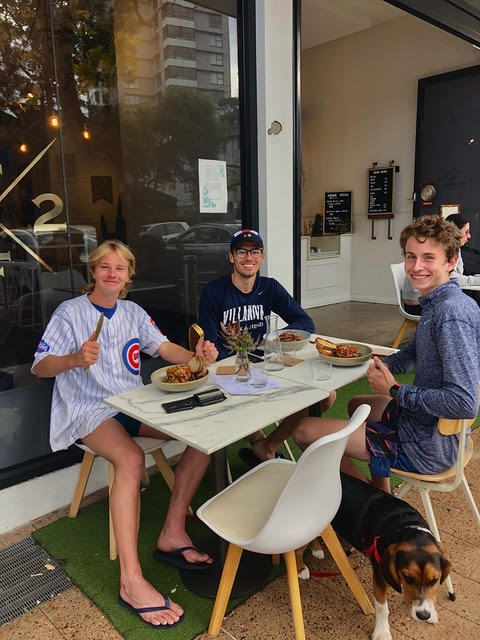 Other than that I head to the beach twice a day, frequent many local cafes and spend long amounts of time throwing the ball for my dog 'Cub' and his best friend Max Mahon. I'll swim a bit, and do gym/core for other forms of training. Downtime (among with other time) is spent with my girlfriend Annabel White, or watching my beloved Chicago Cubs, Chelsea Football Club (including fantasy leagues), and the wooden spoon winning Brisbane Broncos.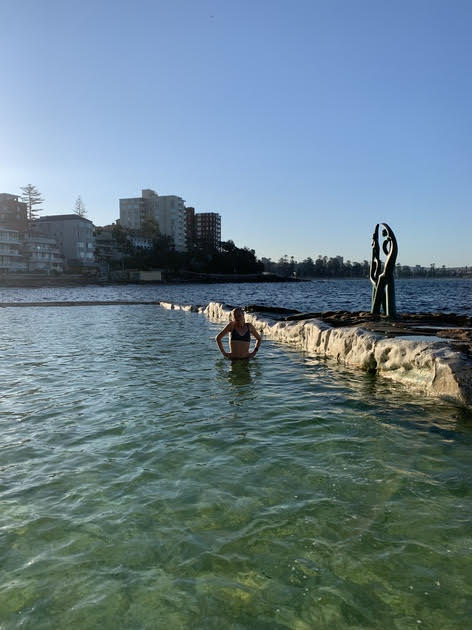 Side note: How good are The Rolling Stones, I suggest everyone invests in a record player. Stop what you're doing and listen to 'Take it Easy' by the 'Eagles'.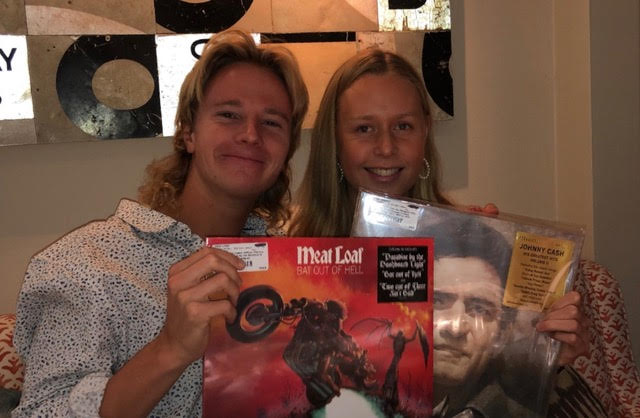 RT: What's happening with the NCAA? Are you heading back soon ? 
EG: After the competition was cancelled in March I headed back home to finish the year online, there hasn't been any certainty on racing in the USA so I'm just waiting on news whether racing will kick off in the new year!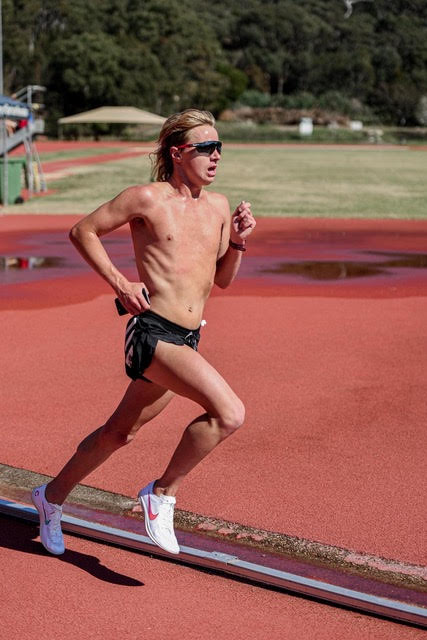 RT: Ryan Gregson recently stated in a Runner's Tribe article that he wishes he went to college in the US. When 17-year old talents put it to you, what's your advice?
EG: I think going abroad to the USA is a good opportunity for any runner looking to expand horizons and make the jump between junior and senior running. The amount of racing opportunities is the biggest pull factor. I was able to experience a taste of this in the indoor season, although the outdoor season is something I'm yet to experience. It makes study and competing easy with the support over there too! You've probably heard all that before, so I'll also say living in New York, is pretty cool too (not the food though).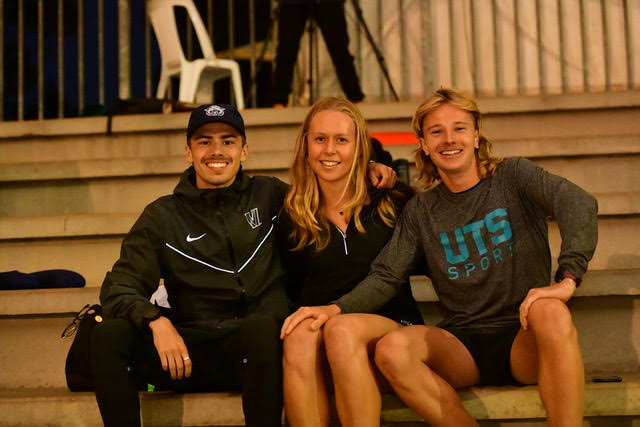 RT: Let's say you could only do one session per week for 8 weeks. Long runs, easy runs of course. But session wise only the one. What would it be?
EG: I wouldn't change too much, I would probably keep Tuesday's session the same as I stated above and keep up the longer aerobic work in the workout (ie. white fence/tan lap threshold into K reps) or even keep the recovery as a float. That being said If i was only doing 1 workout per week I'd be hammering one of my easy runs or long run (kudos please).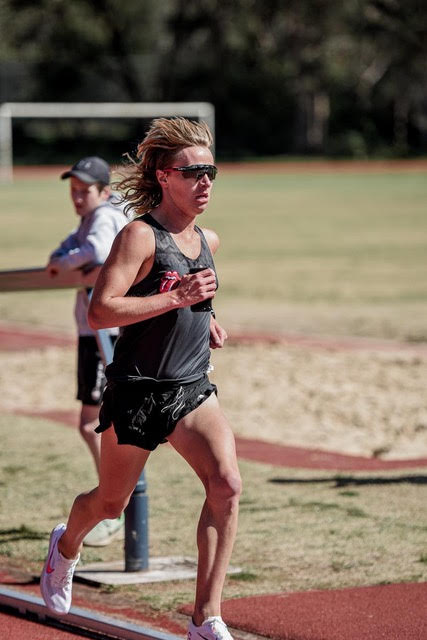 RT: Lastly. It's hard keeping this to 5 questions.  But your easy runs between sessions. What pace are they run at? Are you actively trying to hold back or do you run as you feel.
EG: I'd say my morning runs would be around 4-4:20 per km, afternoon runs at 4:15-4:40, and long run 3:50-4:10. I have no shame in making my girlfriend run faster than she should do. All runs are to feel, I never have my GPS watch going while I run.