Peter Bol ran his Olympic qualifying time of 1:45.78 in Germany which also placed him 17th on the Australian all-time list. Bol will be making his Olympic debut in Rio. He is a rising superstar of the sport and easily one of the most exciting athletes to run for Australia in recent times. 
You never doubted yourself on your journey to earning your spot on the team for Rio. How does it feel to be on the brink of competing in the Olympics for Australia?
I don't know if I've never doubted, there were times where I lost confidence during the season. Coming 5th at the Olympic trials, for example, did not do well to me mentally and there was certainly doubt there. At the same time this year, I've always believed I was a lot fitter than the Olympic standard and that struggle during the domestic season made it all the more enjoyable when the team was announced. Once the team was announced there was a huge sense of relief and it felt like so much weight was lifted off, funny enough I was able to run so much more relaxed and better. There was a feeling of satisfaction and accomplishment and there was excitement for the games and then it was emotional when the phone calls and messages came from family and friends.
How are your preparations going for the 800m in Rio?
Thankfully preparation has been going really well and it's a bonus too that I've been able to show that on the track recently with a new personal best. I cannot ask for more at the moment, really enjoying the program and my body continues to respond so well.
Can you outline a basic weeks pre-Olympic training?
Here's my training for this week:
Monday: 20min easy jog + Strides on grass (2 Strides)
Tuesday: 5×100 1×500 5×100 (90secs recovery between the 100s and 6mins after the 500)
Wednesday: 30min easy
Thursday: 4x2min with 1min rest + 2x1min grass
Friday: 25min easy
Saturday: 6x200m with 200 jog @ 28s then 24s
Sunday: Travel to Rio + 20min run
Would you say winning the Leonora Golden Gift in June helped kick start this amazing roll you're on?
Absolutely. Winning Leonora was a confirmation that my training has been working and gave me the confidence required to race in Europe. I think Leonora is an awesome pre-meet before heading to Europe where you can judge your current form. My first race in Europe wasn't good so it was great to look back into Leonora for a positive performance heading into the next race.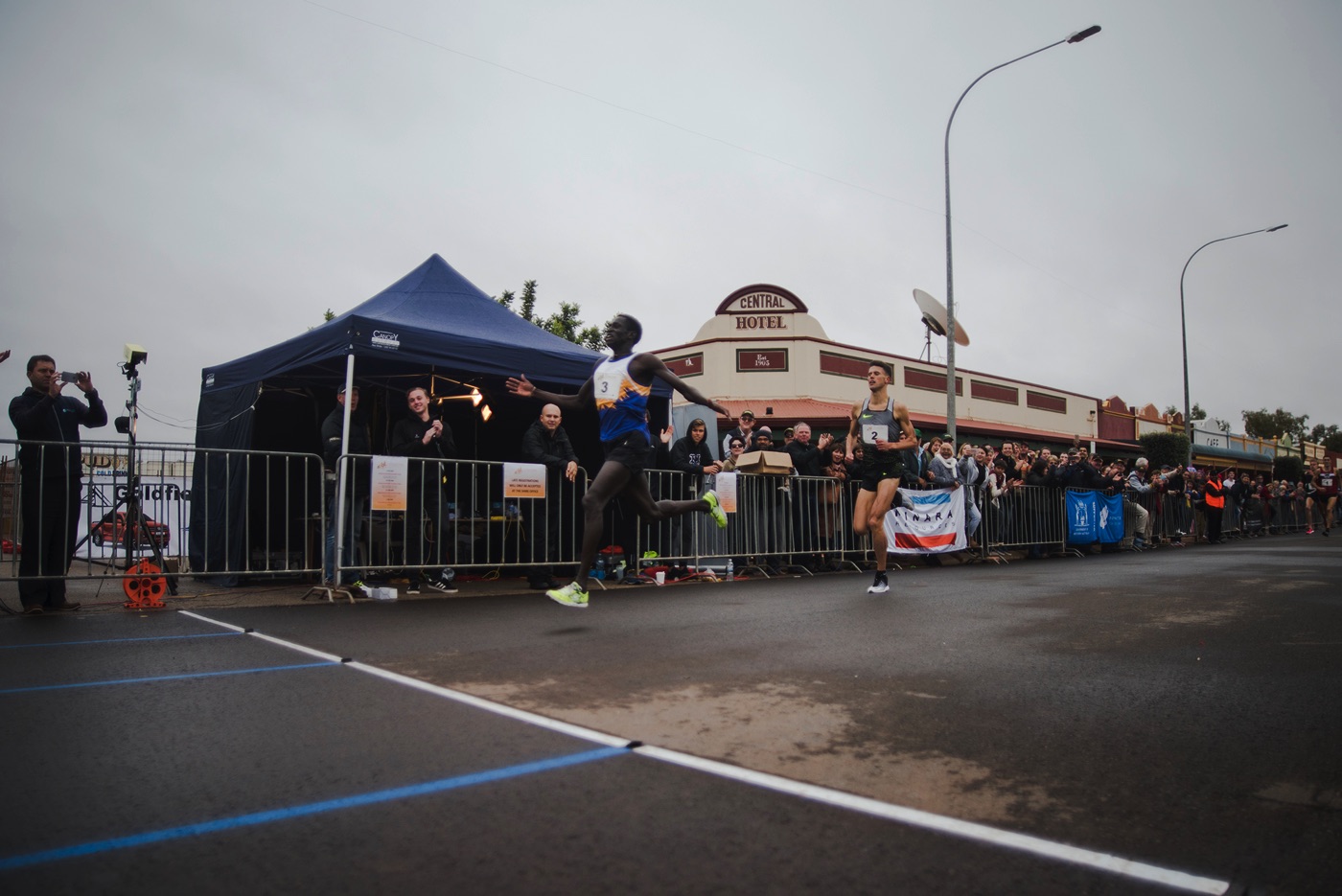 What are some of the things you'd like to take away from the Rio experience?
I would like to take the overall experience of competing on the world stage, representing Australia and being a part of the Olympic games. It's my first international event and Australian team so I would just like to enjoy it while being competitive.
Do you feel you can produce something special come race time?
I've set no limitation for myself going into the games and I believe anything can happen. I'm in excellent shape both physically and mentally. Running a personal best, which I know I can, will be quite special in whatever round of the 800.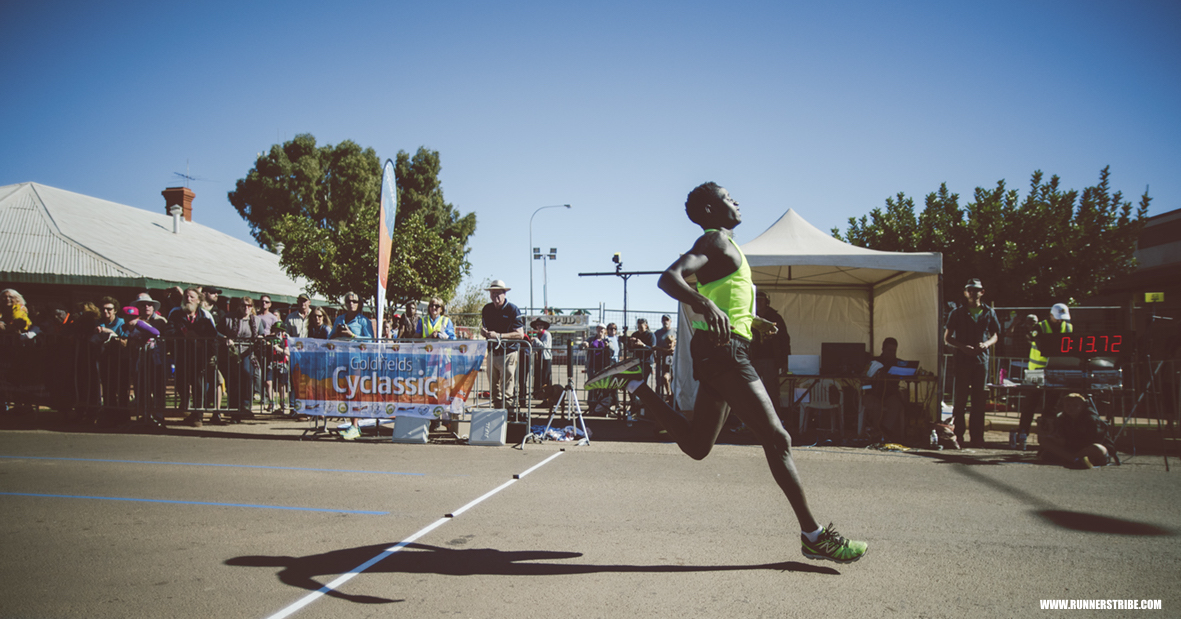 What's your basic race plan/goal for the 800m?
I've gained a lot of speed this year working with Steve Hooker and am more confident with backing up my speed in the last 200m then I've ever been. With that been said I'd like to position myself in the top 3 to 4 and make a move with 200 to go. My goal is to get through the rounds and everything from that point is a bonus.
Who have been some of your pioneering supporters/team members over the years and why?
I would have to say Justin Rinaldi has played several roles to get me here today. He's a very knowledgeable coach who is so confident in his coaching that it makes it hard for you to doubt anything. One of the main reasons I was able to perform better in Europe compared to Australia is because he built that confidence in me, guiding me through the right direction as well as made the sacrifice to take time away from work and family to be with the team in Europe and now here with me in Florida. And not to mention organizing the trip and races, I mean all I had to do is literally rock up to training and follow the program.
My family has always been so supportive throughout the journey and still continues to do such a wonderful job. My parents especially have been unreal through the tough times and good times. I've moved away from home in December of last year and that was somewhat difficult to do, but my parents never made me feel as I wasn't home with daily phone calls and just a simple check up on how I'm doing physically or needing anything just adds to that drive and it's the confirmation I need to know I'm not doing it completely alone as individual as track is.
I have such a big support group and the best way to keep it short is to group them. St Norbert College both staff and students have been supporting me since I've started track in High School with the discovery and support of Helen Leahy and Brian Moore the support group continued to grow and I think it's so important to acknowledge where it began. West Track Athletics and the Catley family took me from a kid running his first 800 in lane two in 2:05 to a mature athlete running 1:46 in 4 to 5 years. Steven Tucker worked with me a lot mentally and still continues to do so regardless of where I am in the world. As fit as you can be sometimes running at the highest level requires more than just running and mentally, Steven continues to deliver the goods. I think that improvement speaks for itself in terms of the success I was able to achieve In Perth through the "Perth Family".
Favorite Quote?
There's too many to name!
"Move from here to there, and it will move. Nothing will be impossible for you."
Current favorite song?
Illy – Papercuts
Thank you!