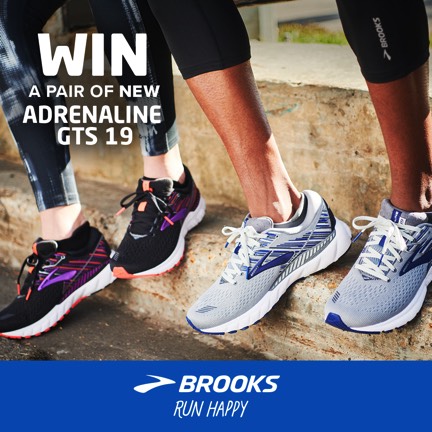 © 2017 Runner's Tribe, all rights reserved.
"The marathon was what it was all about in those days."
– Pat Carroll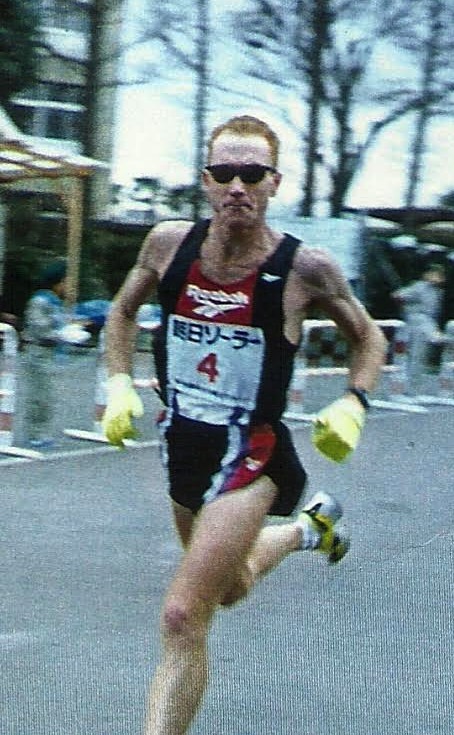 Profile
Coaches: Pat Clohessy, Dick Telford

Date of birth: 17 August 1961
Personal Bests
1500m: 3:39.03

3000m: 7:47.66

5000m: 13:25.49

10,000m: 28:30.55

10,000m road: 28:00

Half marathon: 61:11

Marathon: 2:09.39
Career Highlights
1st place – 1995 Beppu Marathon (2:09:39).

4 time winner of the Gold Coast Marathon 83/84/88/97.

2 time winner (94/96) Sydney Morning Herald Half Marathon

Current holder of the Australian all comers record for the Half Marathon.

Represented Australia 18 times

Finished in the top 8 at three Commonwealth Games

1991 Australian Cross Country Champion
Versatility
"His versatility and volume of wins and fast times stands up against almost any other Australian"
– Len Johnson
By any measure, Pat Carroll is one of Australia's best distance runners. He certainly has claims to being the most versatile.  Carroll remains fourth on the all-time marathon list. He also ranks high at 1500 metres, 3000 and 5000.  
On the track, Carroll was sub-3:40 for 1500 metres and he defeated many of the Auckland 1990 Commonwealth Games 5000 metres favourites in a pre-Games 3000 in Sydney, running 7:47.  Carroll was good at taking his chances, at seizing the moment. That is exactly what he did in Beppu in 1995 when he became the fourth Australian to go sub-2:10 with a win in 2:09:39.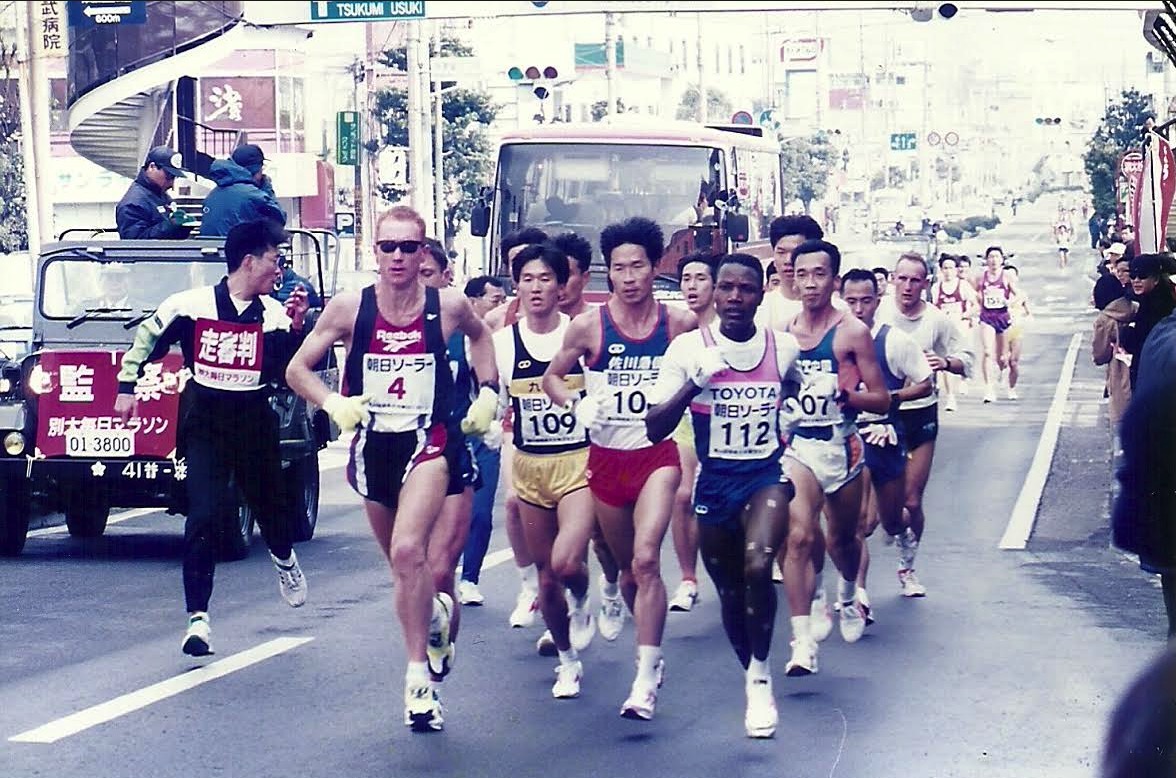 Training, Sacrifice & Fatigue
"Running was definitely number one. An athlete has to be selfish to make it, and their partners need to accept that"
– Pat Carroll
Carroll was trained by two of Australia's greatest ever coaches; Dick Telford and Pat Clohessy. He covered moderate mileage in training and hit the track once a week on average.
Despite Clohessy's soft soft approach and the wise eyes of Rob de Castella watching over him, Carroll at times trained a little too hard, his easy runs, for example, were super fast.
"I always used to be running tired as I wanted to be tough. In hindsight when I was tired I should have eased off and dropped the mileage a little bit."
– Pat Carroll
For the full Pat Carroll story and much more check out Australian Marathon Stars, shipping worldwide in time for Christmas. Very limited copies remain. https://www.runnerstribeshop.com/products/limited-edition-australian-marathon-stars-pre-order-paperback.html