By Mark Tucker – Runner's Tribe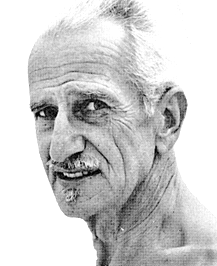 When I first started to take running seriously, I read a book (borrowed from my school library), which would have a profound effect on my running and life during my formative years. The book: 'How to become a Champion' by Percy Cerutty, was truly inspirational and uplifting – if I trained hard, was stronger than others (physically and mentally) and believed in myself, success in running, and life, would be mine! If levels of motivation equalled your results, I might have been a World champion by the age of 20. Alas, I found out it wasn't quite so simple – you also need to balance your motivation/inspiration with rest and smart training, as over-training can be a greater error than under-training.
Anyway, I devoured that book and any other book written by Percy that I could get my hands on – his forthright style and eccentricities had me inspired and laughing in equal measure: "It is only the weak who look up to the strong: the strong are usually too busy, pushing down the weakly, to look up to anyone!"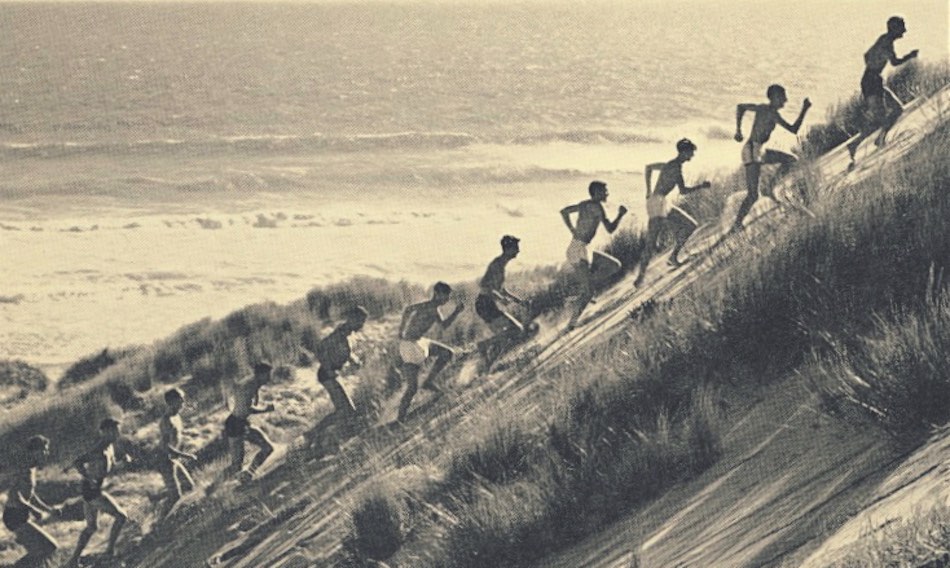 His initial rise came from his lowest point at the age of 43 – a nervous breakdown in 1939 that required 6 months of hospitalisation. One doctor at the time even told him that he had no more than two years to live. From this period in his life, he became determined to achieve great things and started to embrace exercise and the outdoors, with walks from his house in South Yarra to the St Kilda baths (where he swam,) one aspect of his recovery. Soon enough, he was exalting the virtues of being fit: "only the fit are fearless!", and running over 100 miles a week in training. He also began to enjoy some success at the Marathon distance and beyond.
Ultimately, he became best known for being the coach of Olympic Gold medallist Herb Elliot and for his famous Portsea training camp (beautifully detailed in his books). Images of Percy leading a charge of young men up the sand dunes in Portsea are legendary. This was in line with his belief of leading by example, not merely content to watch his athletes on the sidelines while barking out orders and smoking cigars, something he witnessed (and was repulsed by) on an American trip.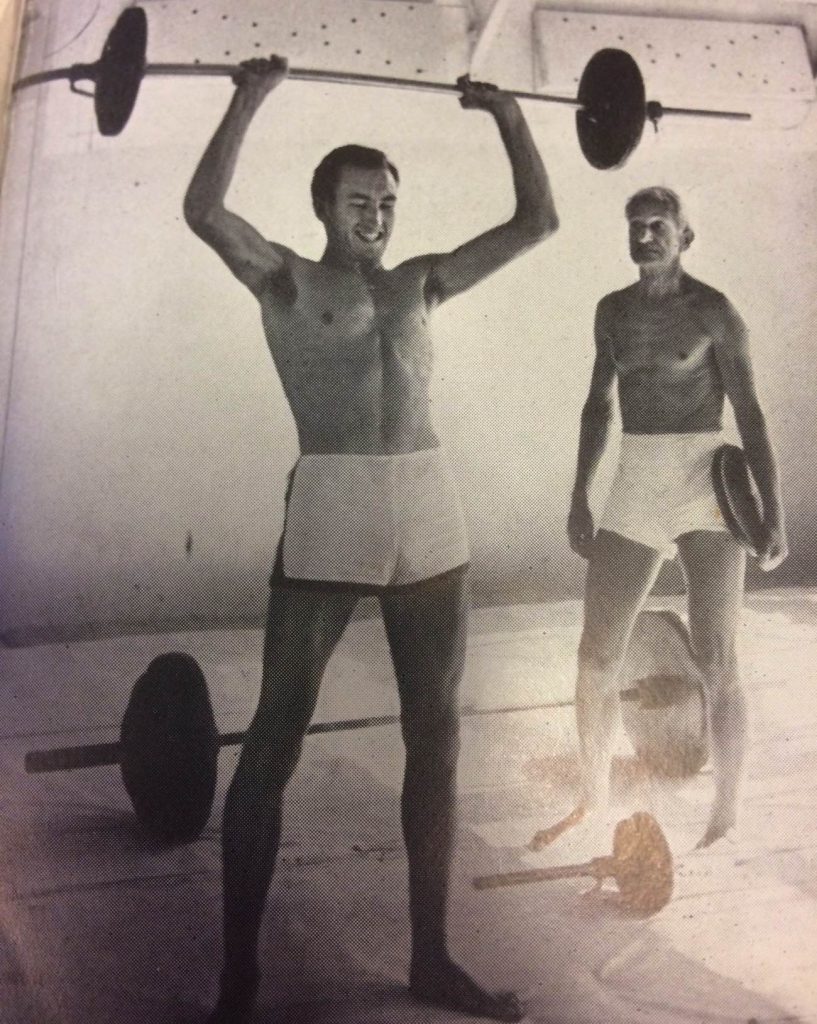 An anecdote about Percy that I love, comes from an interview between Herb Elliot and Amanda Smith on Radio National (2001): "…on every occasion where I was running in a major race, Percy, the day before, would just absolutely belt hell out of himself running around four laps of a track somewhere, and he'd finish, and he'd stick his face that far from mine with froth-flecked lips, and exhausted. And he'd just sort of eyeball me, and he'd say, 'You might be able to run faster Elliott, but you'll never be able to run harder!' and then he'd go and collapse somewhere."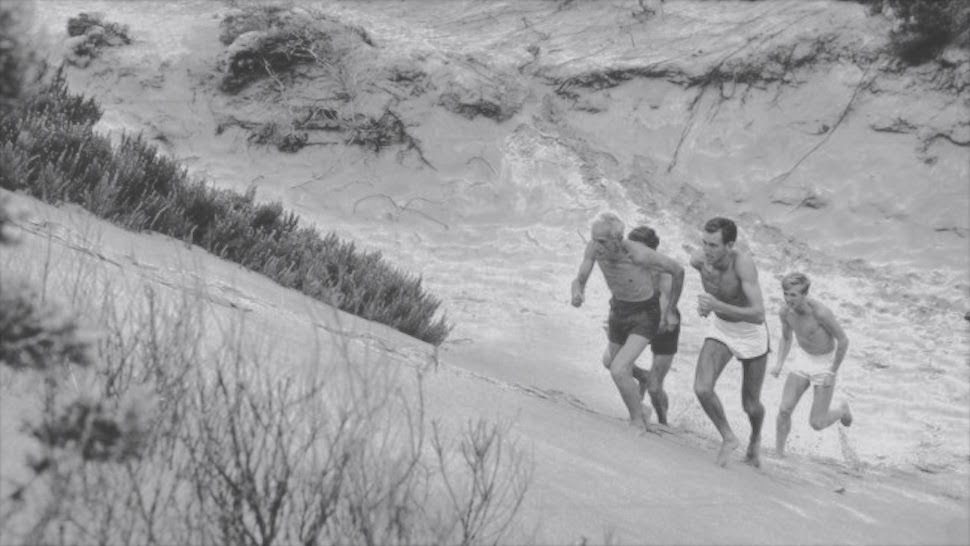 To be honest, there are so many anecdotes, stories and writings about, and from, Percy, that I could be writing all day about them and still not have half of them down. Suffice it to say, he was an extremely interesting man and ahead of his time, railing against, for example, 'the trafficking in animals for food' and advocating for the consumption of more 'raw, unadulterated, unrefined, unprocessed' foods. He even developed his own philosophy called 'Stotanism', a mixture of Stoicism and Spartanism. Nevertheless, he was certainly a controversial figure at the time (and probably still would be!) and could be off putting and upsetting to some.
Cerutty certainly had his faults and imperfections, like we all do, but I encourage anyone to read the books that he wrote (how could anyone resist the title: 'BE FIT! OR BE DAMNED!'), and were written about him (an excellent biography being 'Why Die' by Graem Sims). It is great reading, being entertaining, informative and inspirational. The best way to read Percy though, maybe by using the filter Herb Eliiott himself advises, in the aforementioned interview on Radio National:
"I never had doubt about him, no. But I used to ignore some of the things that he said to me. There would be times where he would say something that was insightful for me, and it seemed to me to be genius. Then there'd be other times where he would say something, which I would think was ridiculous. But that never bothered me, I just ignored it. And so I was fortunate I guess, that I was able to select those things that he had to give me which helped me, and I was able to reject those things which I didn't think would help me."
Writing all this, reminds me of the days I went out training with Cerutty ringing in my ears: "Pain is the purifier"; ""For truly success can be yours!"; "'Deeds' are his argument – not words, claims, hopes, estates or 'privileges'"; "You only ever grow as a human being if you're outside your comfort zone";" All the world admires the trier–and that is something we can all succeed at: be tops in, being a sincere and punishing trier.", amongst many other quotes. To finish with, I will leave you with a quote that I think epitomises Percy Cerutty, his optimism and fighting spirit. In 1975, with Percy facing death, having only a few weeks to live, and barely able to speak, he wrote this note to a visiting friend, Bill Stacey:
"I am having a massive breakdown. I will come back BETTER THAN EVER!" ('Why Die' – Graem Sims)