With an 800m PB of 2:00.81, and gold medals from the 2018 Summer Youth Olympics and at the 2019 Pacific Games, Keely Small is one of Australia's brightest middle distance prospects. Fresh off a huge winter of training, we caught up with this talent loaded 19-year-old, as she heads into what just may well be, a career defining year….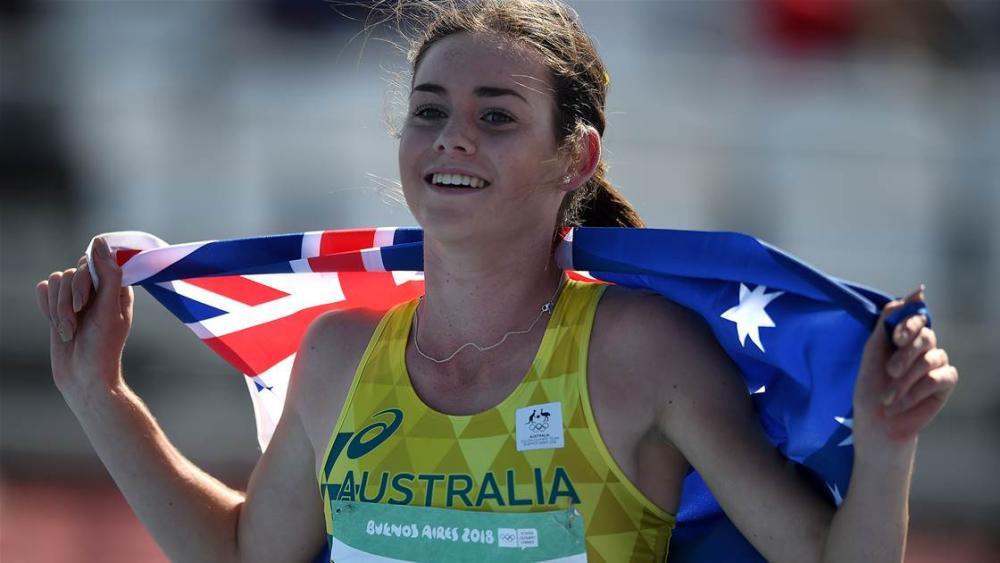 RT: Keely, good to have you back on RT. Congrats on your win at the Albie Thomas Mile (Keely clocked 4:33.57). Presuming you had a pretty uninterrupted year of training?
KS: Thanks for having me again! My training has definitely been consistent over the last year and I was able to put together a really good block of training. I have been racing a lot of longer distances during 2020 and improving my PBs over the 1500m, Mile and 5km events. I used to only enjoy racing the shorter distances, but I have liked stepping up to the longer events. It's really good to come off a strong base after not having the opportunity to do that over the last two years due to injury, the current environment and my focus on the 800m. I think that when it comes to racing my targeted event this season the training that I have been doing will transfer into some great results.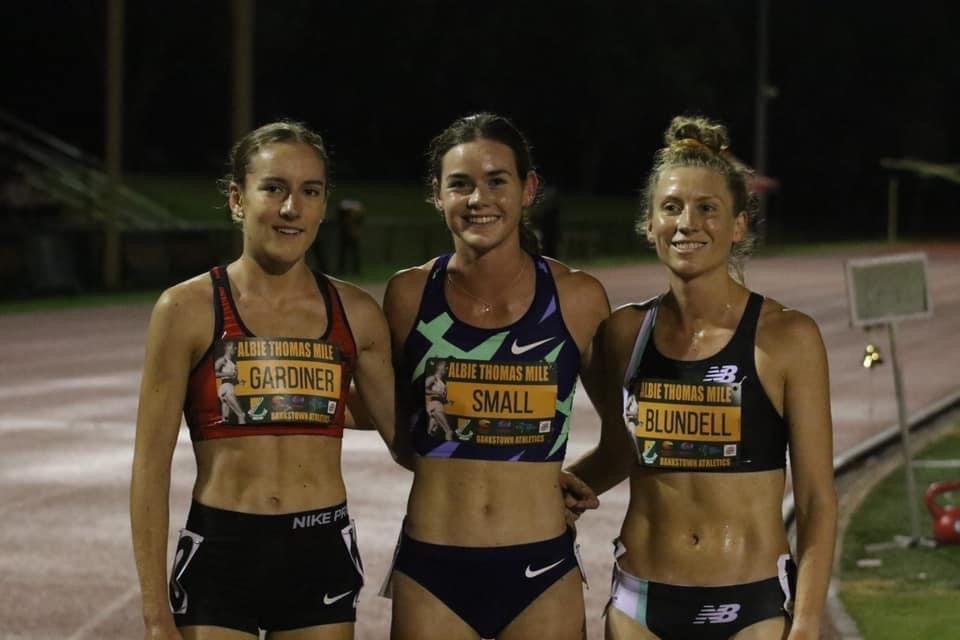 RT: Given your age (Keely is still just 19), do you view the postponement of Tokyo by one year as a bit of a win for you? Has this year been all about base?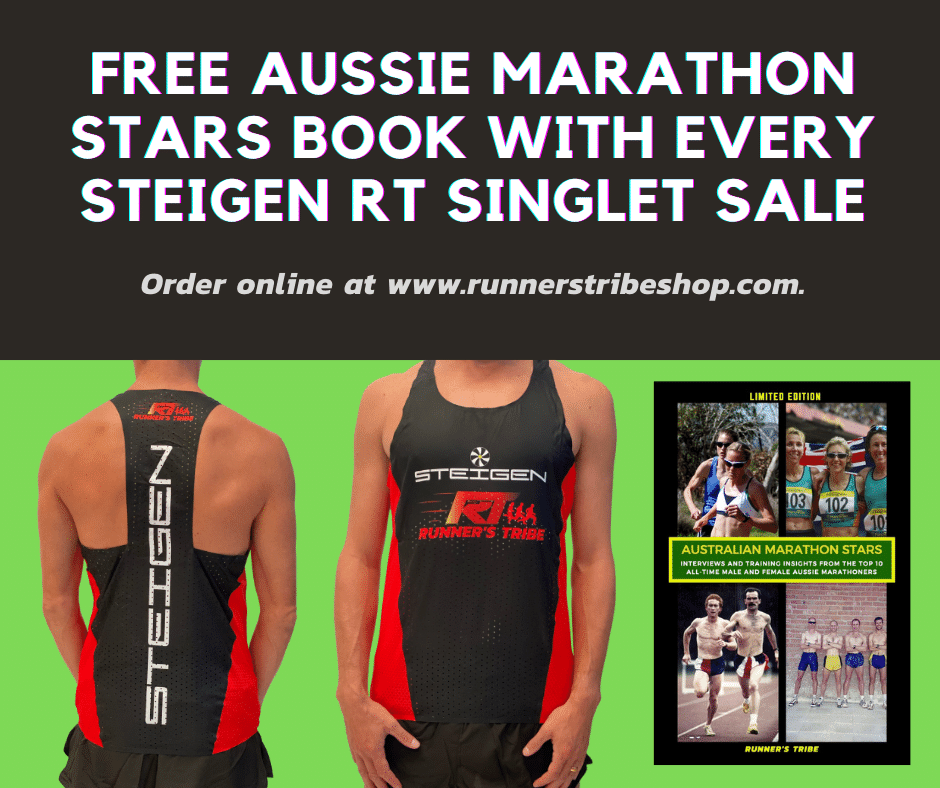 KS: Absolutely! I think that I benefited a lot from having the Olympics postponed. I had been injured in 2019 so my lead up to try and qualify wasn't the best. When the Olympics was cancelled, I was able to have a big reset and focus on base work. I also felt like I didn't have a smooth transition into senior racing as I was racing both at a junior and senior level at the same time. With not a lot of races during 2020 I was able to improve my fitness and I'm ready to start racing at a senior level now that I am no longer a junior athlete. I focused a lot on the aerobic side of training throughout 2020 and I am confident that the coming months will show what I am capable of.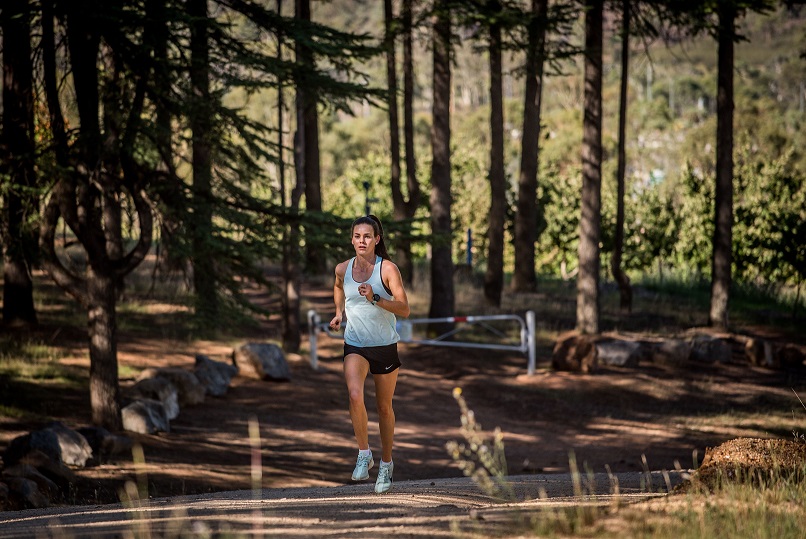 RT: Your 800m PB of 2:00.81 is vastly better than your 1500m of 4:18.54.  But at Albie Thomas you indicated you can take some huge chunks off that 1500m time.  Do you and your coach, Philo Saunders, view 800m as your calling? Or do you guys chat about moving up to the metric mile?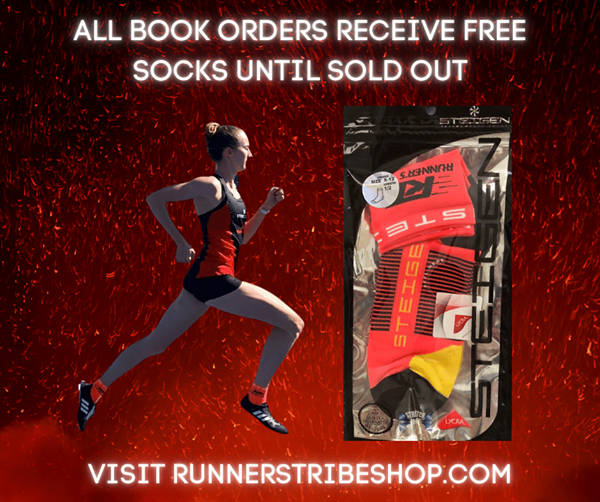 KS: I have always focused mostly on the 800m and only competed in the 1500m whenever I got the chance. However, my coach Philo and I have been working a lot on my 1500. We still think that 800m is my best event, but we think I will move up to the 1500 as I get older. I ran a solo 4:16 a few weeks before the Albie Thomas Mile which indicated that I was ready to run a good time. After winning the Albie Thomas mile and breaking the meet record, I feel that I can give the 1500 a good crack this year and hopefully keep taking time off my PB. This will give me great confidence in the season going forward to improve my 800m better than my break-out 2018 season.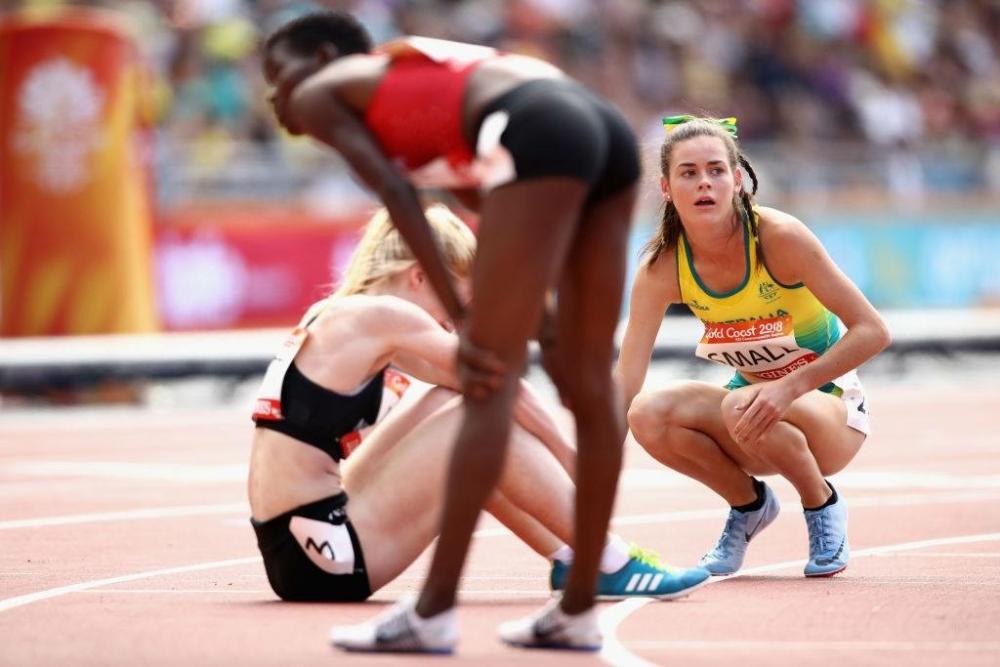 RT: Favourite session?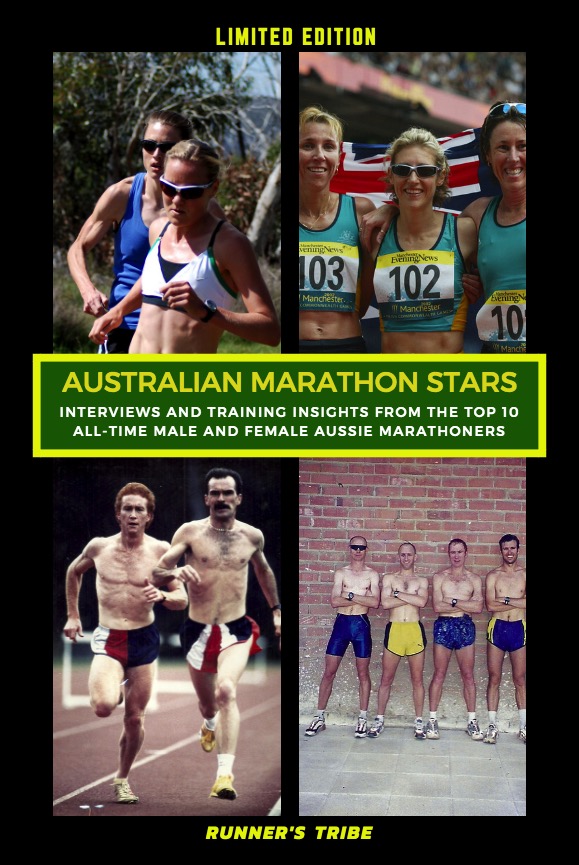 KS: There's a few sessions that I love but one of the better ones is 20x200m on a 1:30 cycle. I have done this session quite a bit and it's a good session for speed work as well as aerobic training. We usually try and hold 1500m pace and try to kick down to 800m pace if we're feeling good towards the end of the session. My other favourite session is 4x400m on a 2min cycle, 3x400m on a 3min cycle, and then a 400m flat out. The last time we did this session was at an altitude training camp in Perisher in 2020. We drove down to Jindabyne for this session. The aim is to run the 4x400m at 3km pace (70-72), the 3x400m at 1500m pace (65-66). By this point of the session I felt quite lactic but I finished the flat out 400m in 56sec. Despite most of us feeling lactic to the point of throwing up, this session really goes to show where my fitness and speed is at. Targeted sessions like this, especially at altitude gives me heaps of confidence in my ability to run quick this season in the 800m.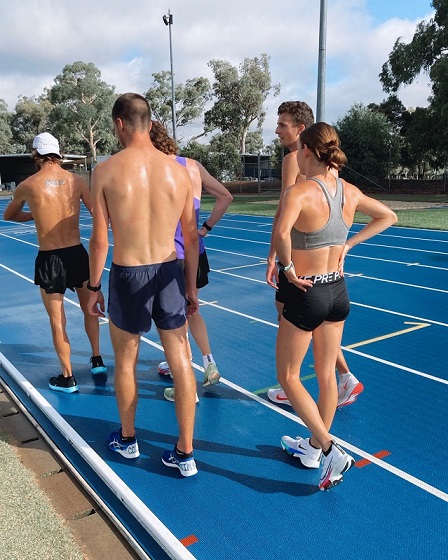 RT: You train with a well-known group, loaded with talent. Watching athletes like Jaryd Clifford go about his business, does it help keep you on track and motivated? Or does your ambition need no fuelling?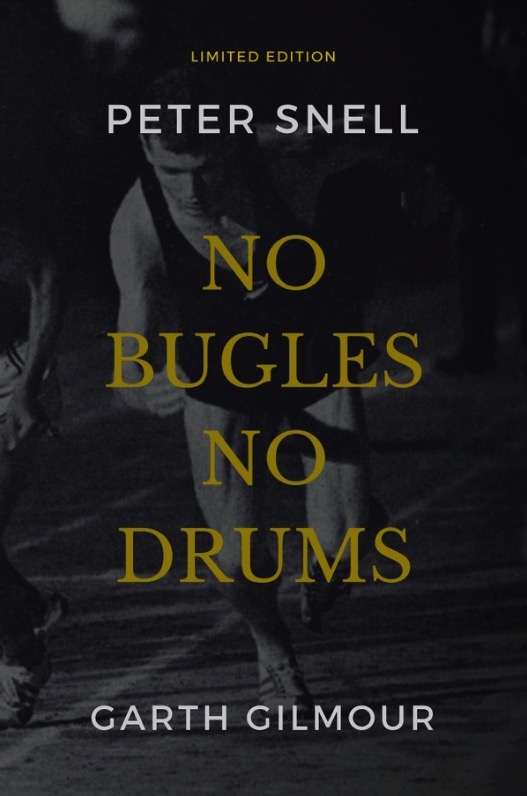 KS: Whilst my ambition remains extremely strong, the people around me continue to enhance my desire to compete with the world's best. Jaryd is an absolute sensation and we won't see someone as good as him for a long time. Our training group is very unique, and everyone motivates and supports each other to be our best. It often feels like a win for someone is a win for the whole training group. Everyone is there to support each other when we have good races as well as bad ones. I think after every bad race I've had, I've never lost much confidence as the people around me are so supportive and instil so much confidence in me. Being constantly surrounded by athletes that compete and win on the world stage, makes me want to get to that level as well.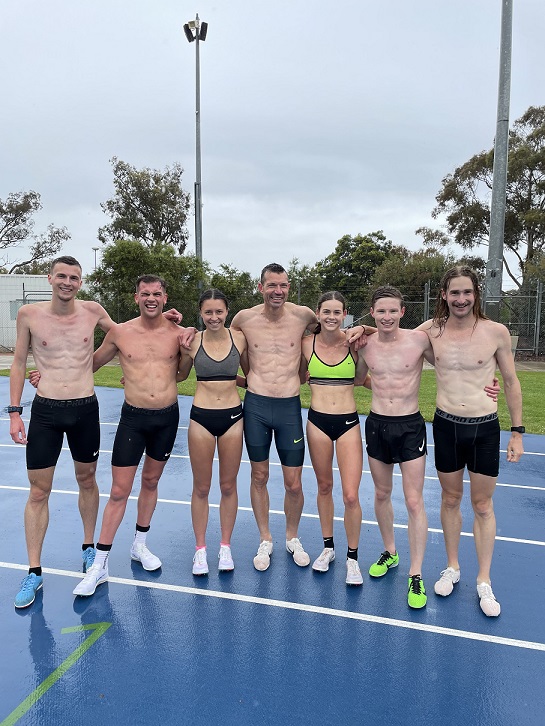 RT: Philo is one of the most respected coaches in Australia. On a day-to-day basis, how often do you chat with him? Is it daily, or at sessions only?
KS: The relationship Philo has with everyone in our squad extends past running and training. He's not only our coach but someone we all look up to as an athlete, a mentor and a friend. I see Philo most days at training and gym and regularly converse on the phone.  The training group is extremely close which means we always socialise outside of training and Philo is always part of this as well.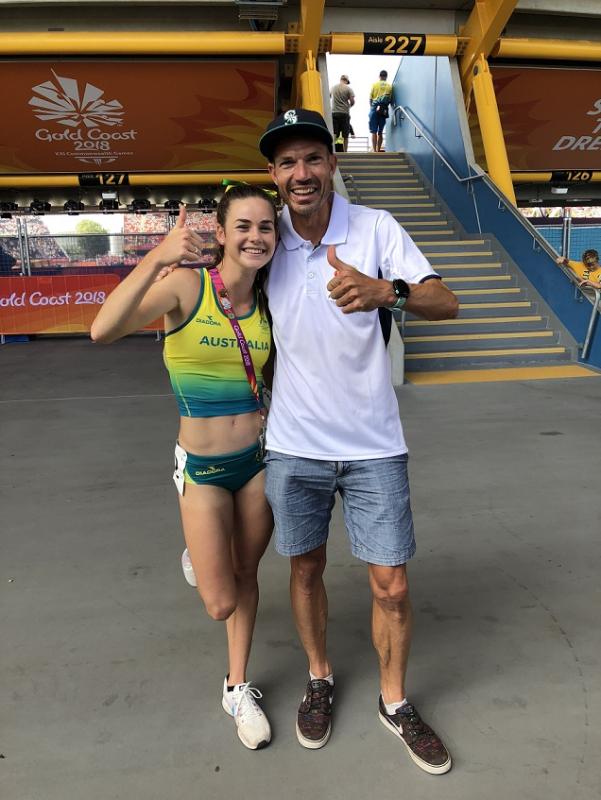 RT: I know Philo likes a bit of gym work. What sort of work are you doing in the gym?
KS: There's a lot of emphasis on gym work particularly for me as a middle-distance runner. Philo has always believed that gym work is essential so we gym twice a week. I only run 5 days a week, so Monday and Friday are fully focused on gym sessions. This has worked really well for me as I can treat gym as a session and still have my designated rest days from running. The work we do in the gym consists of weights, resistance exercises, plyometrics and running specific drills.