By Len Johnson
Let's keep this on the record, shall we.
Having considered recently how much credibility should be given to some of the world records set this year (Please Buy This Record, RT 18 October), let's look this time at the quantity of records set by Australian duo Jessica Hull and Stewart McSweyn.
Hull took down Benita Willis's national record for 5000 metres when she ran 14:43.80 in Monaco and then Linden Hall's national mark for 1500 with a 4:00.42 in Berlin. Finally, she ran 8:36.03 for 3000 in Doha to slice a couple of seconds off Willis's former 3000 record. Earlier in the year, Hull ran 4:04.14 in Boston to take the indoor 1500 record from Melissa Duncan.
Hull's 1500m Record Race Video
McSweyn, for his part, ran 7:28.02 behind Jacob Kiplimo and Jakob Ingebrigtsen in Rome to take four seconds from the men's 3000 record previously set by Craig Mottram in defeating Kenenisa Bekele at the World Cup in 2006. Eight days later in Doha, McSweyn ran 3:30.51 for 1500 to relieve Ryan Gregson of the record he had held for 10 years and two months. McSweyn had narrowly missed the record a month earlier in Stockholm.
Stretching the calendar a little to accommodate the southern hemisphere track season – as we should – McSweyn also set an Australian record of 27:23.80 in winning the Zatopek 10,000 at Melbourne's Box Hill track last December.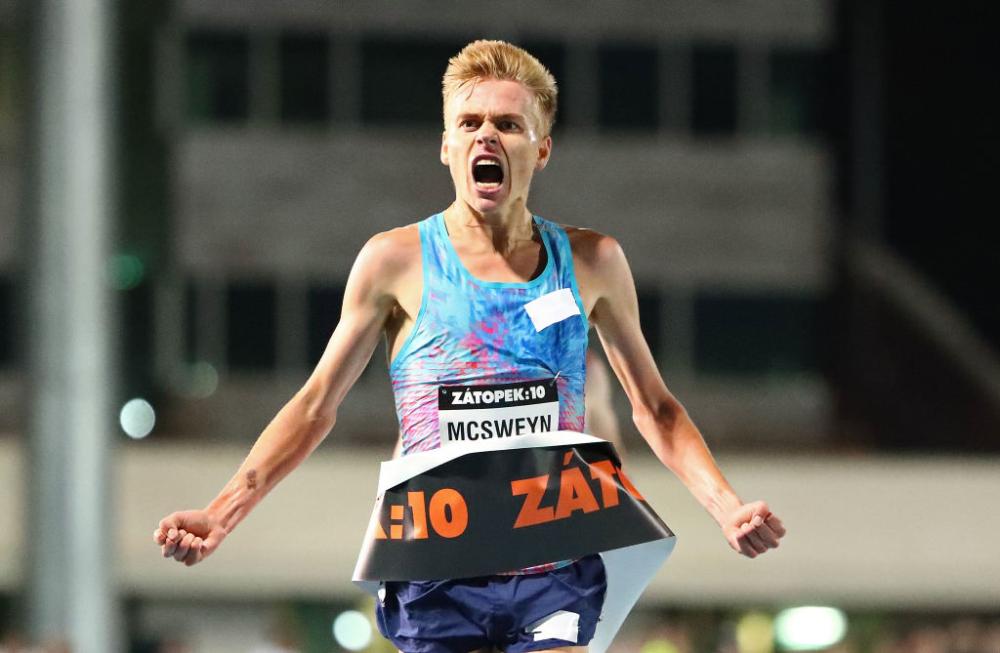 Pleasingly, all these records were set in bona fide races. Monaco, Rome and Doha were Diamond League meetings which had managed to stage a more-or-less full program of events (as was Stockholm). Berlin is DL-worthy, but chose not to participate when the Diamond League series was set up 10 years ago. The Zatopek has been going for almost 60 years.
Both McSweyn and Hull have been acclaimed for the quantity and range of their record-breaking. McSweyn holds records for the 1500 – outdoor and indoor, 3000 and 10,000 metres. Hull is the first woman to hold the 1500, 3000 and 5000 records simultaneously.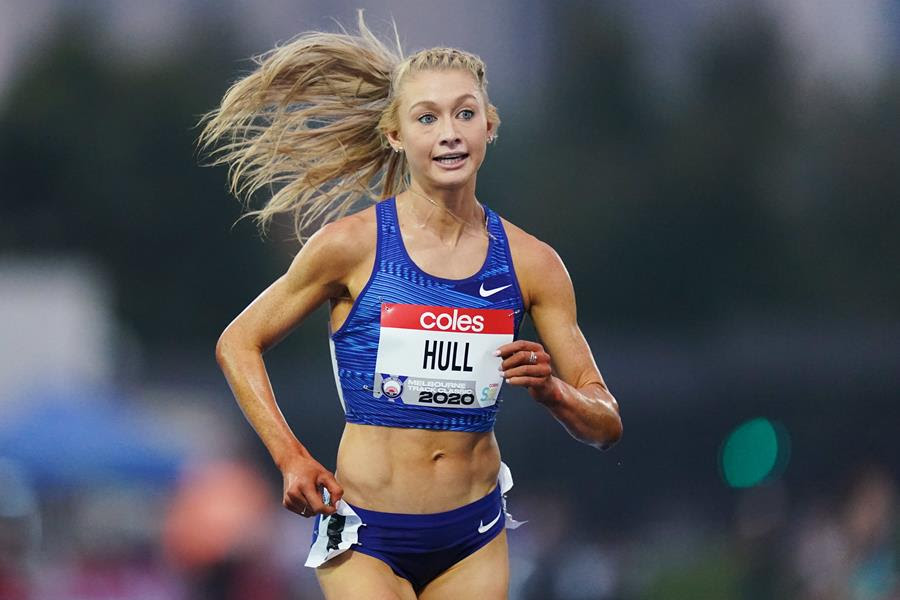 Considering longevity only, most of these records could be regarded as a little 'soft'. As mentioned, Gregson's 1500 mark was set in 2010, Mottram's 3000 in 2006 and Ben St Lawrence's 10,000 record in 2011. Hall's 1500 record, set in 2018, was the only one of the six set in the past nine years. Willis set the previous 5000 record in 2002, the 3000 a year later.
More than balancing that, however, is the calibre of the previous record holders. Mottram's world championships bronze medal in 2005 is the only world or Olympic medal by an Australian in the 5000. His World Cup win the only victory in that event by an Australian middle or long-distance athlete, and one achieved against the man many regard as the best-ever track distance runner. Willis is Australia's only world cross-country champion and one of our greatest-ever all-round distance athletes.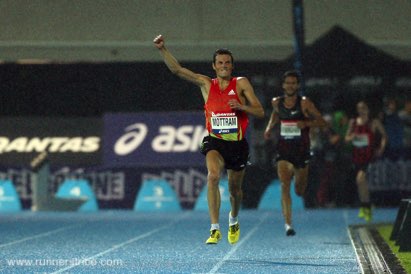 Willis, despite losing two records to Hull, still holds a trio of national marks in the 2000 metres, 10,000 and the marathon. Mottram has still got the mile and 5000 records.
As it always does, new names on the list of multiple record holders, prompts some digging back into history.
It may be no surprise to hear that Ron Clarke held not just national, but mostly world records at distances from 2000 metres to the marathon, but the fact John Landy held every record from 800 metres up to 5000 may be news to most.
Clarke ran 2:20:27 in finishing ninth in the Tokyo Olympic marathon after running at world record pace with Abebe Bikila over the first half of the race. That was the fastest by an Australian until Rod McKinney became the first Australian under 2:20 with 2:19:06 in Fukuoka in 1966.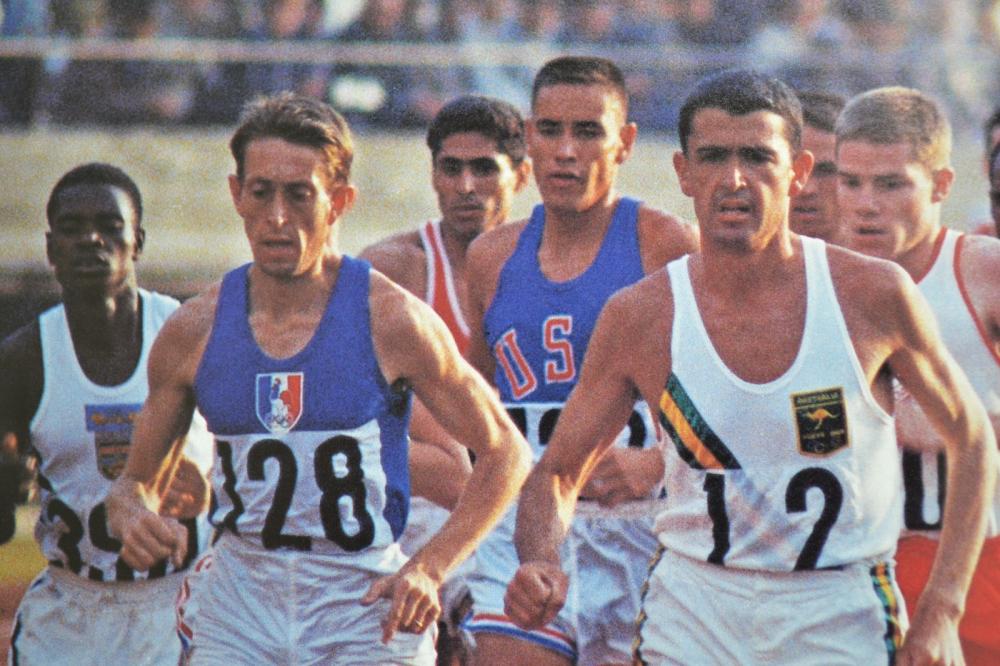 Until McKinney's run, Clarke was the fastest Australian at 2000 and 3000 metres, two miles, 3mls/5000 metres, 6mls/10,000, marathon, 20,000 metres and held the 1-hour run record.
Officially, not all these performances were Australian records, as until 1983 national record status was awarded to the best performance by an Australian in Australia, rather than the best performance by an Australian anywhere. But on the current understanding of an Australian record, Clarke held them all.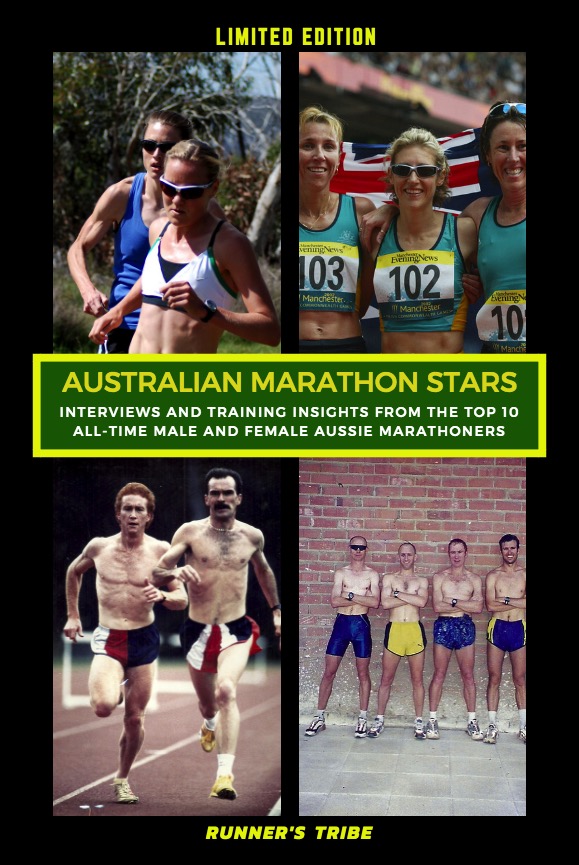 Landy is more interesting due to the 18-month hiatus in his career from the 1954 British Empire Games to early 1956, but I reckon when he set national records at 800 metres, 880 yards, the mile, 3-miles and 5000 metres in 1956 he then held the national records at all those distances, plus the less-frequently run 1000 and 2000 metres and the two miles. We still remember him as a miler, but he was much more than that.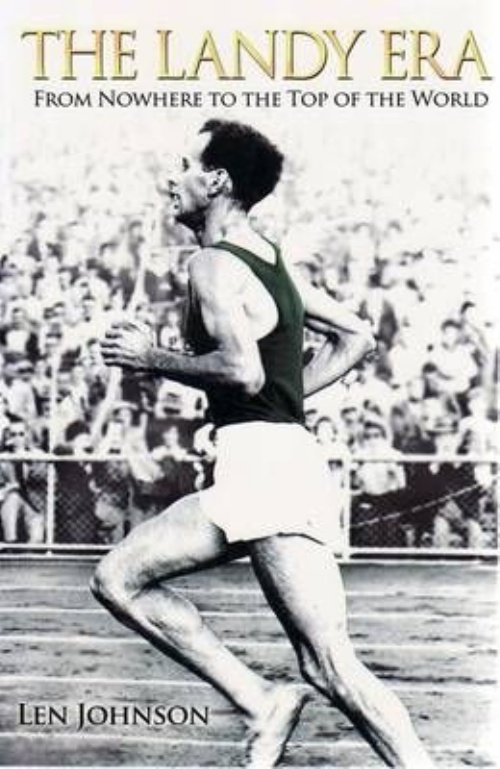 The historical difficulty on the women's side comes from the slow introduction of the full range of distances. The 800 metres, having been tried in 1928 and then abandoned, did not come back onto the Olympic program until 1960. The 1500 followed in 1972, the 3000 in 1984, the 10,000 in 1988 and the 5000 replaced the 3000 in 1996. Given that, you wonder what many early female distance stars – Munich 1972 1500 finalist Jenny Orr, and Angie Cook, sixth in the first Commonwealth 3000 in 1978, for example – might have done had they had opportunities to compete at longer distances.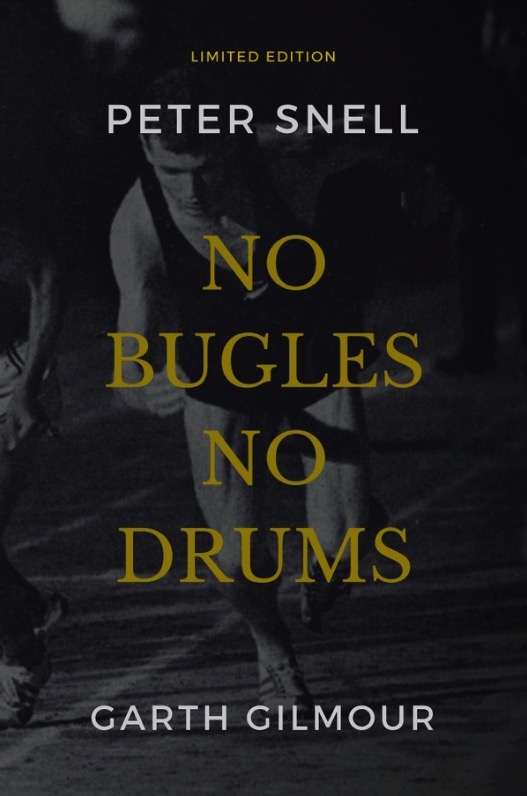 Others – Carolyn Schuwalow, Jackie Perkins, Donna Gould, Lisa Ondieki and Krishna Stanton among them – excelled during that era as the full program was being introduced. As far as holding national records simultaneously, though, you can't go past Willis. When she set the (still current) marathon record of 2:22:36 in 2006, Willis also held the national track records for 2000, 3000, 5000 and 10,000 metres.
Stewart McSweyn and Jessica Hull have now put themselves in good company, very good company indeed.