My name is Tim Vincent and I am a Brisbane based distance runner. Running has always been a passion of mine and I've grown up training solo in Brisbane coached by Gavin Jackson. As a junior I spent my time in the disciplines of cross country and mountain running so I am relatively new to the track scene. My favourite events are cross country and 10km road races. Earlier this season I decided it was time to change things up and run with a squad. I made the move to train with Gold Coast Run Co coached by Jackson Elliot and Andrew Stalling. This involves a 4am wake up and one hour drive down the M1 three times a week which sometimes gets pretty tough I will admit. However, the vibe of the group is very positive and cohesive which enables us to grind the best out of each other on the hard days.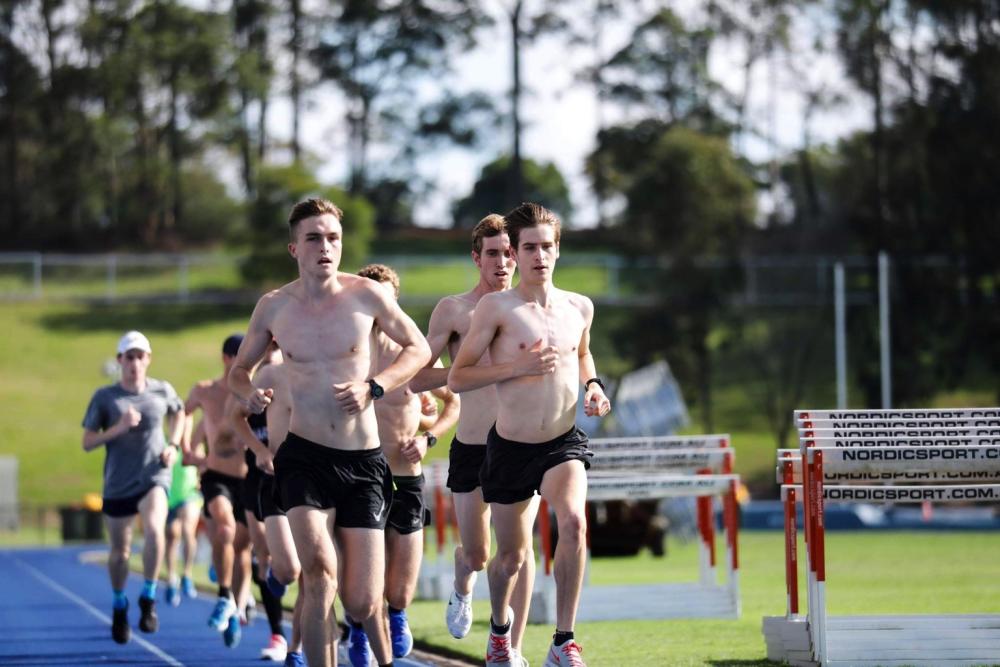 My favourite part of training with the squad is going out for coffee after a tough session. It brings a social element to training which I have never experienced before. I usually stay to avoid traffic and loiter a few hours with Jordan Mclennan who clearly has nothing better to do with his time just like myself. The squad has a range of ages but the depth enables us to all work together and share the work. I do a lot of my sessions with Louis McAfee who also races on the distance side of things. Jacko develops us as well rounded runners so we may train on anything from sand and rolling hills to a nice smooth grass track depending on the day. Anyway that is enough about myself so here are a few key seasons that I value with Gold Coast Run Co.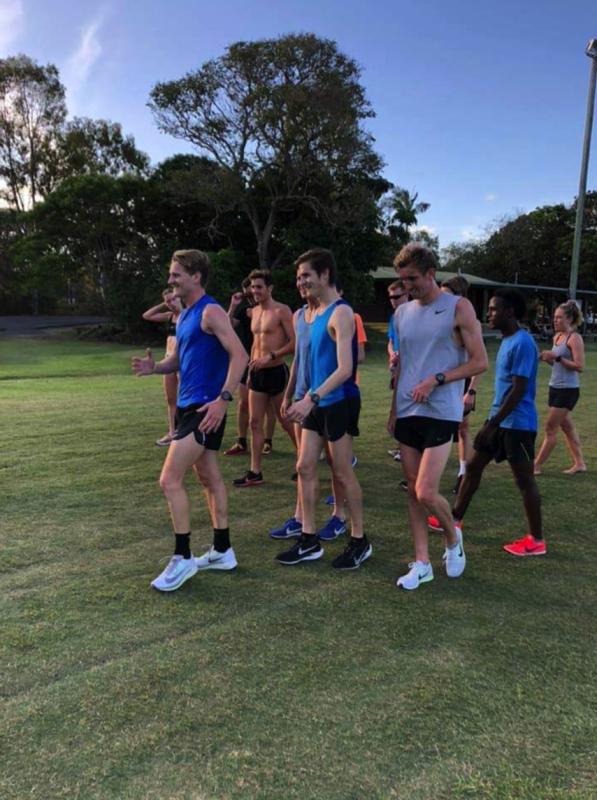 If you ask anyone you will get the same answer. The Spit is a hard place to train consisting of sand, trails and rolling hills. This is where we do most of our fartlek work. I really value this session because it's a real grind from the start and doesn't come easy. Louis and I usually work our way into the session and then aim to run the back four reps quicker.
6 x 3 min Hills @ Burleigh
This session is one of my favourite sessions in winter. The hill we use only gets steeper with the last 40 seconds being the steepest. Recovery is a jog back down the hill which is enough to lower the heart rate before we go again. This session is great for leg strength and mental toughness in races.
35 min threshold @ Coombabah
I really enjoy the volume of this session and it is great practise of tapping into a rhythm. We do it on a flat trail loop which makes it very similar to a cross country course just without hills. I know if I can do this session well then I am usually in good shape for a race.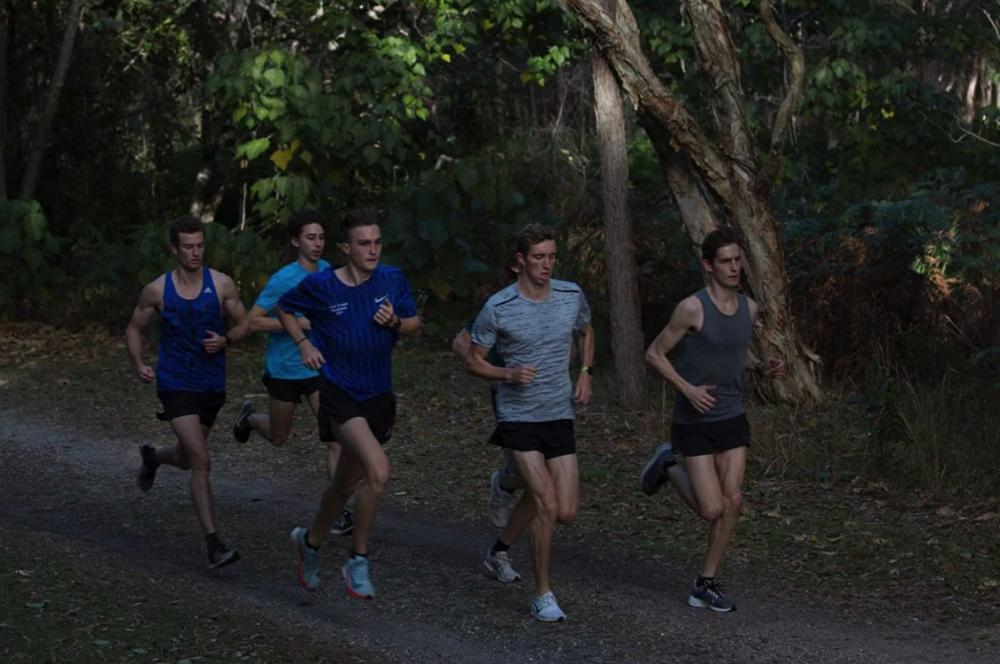 Michigan Session @ Pizzey Park
The Michigan session involves reps of 1600, 1200, 800 and 400 alternated with a mile tempo between which we do on a trail near the grass track. This is a big session for us and a tough one in the heat. Days like these our squad works together to share the load and get through it together. I really value this session because of it's volume and it is a great mix of tempo pace and track work.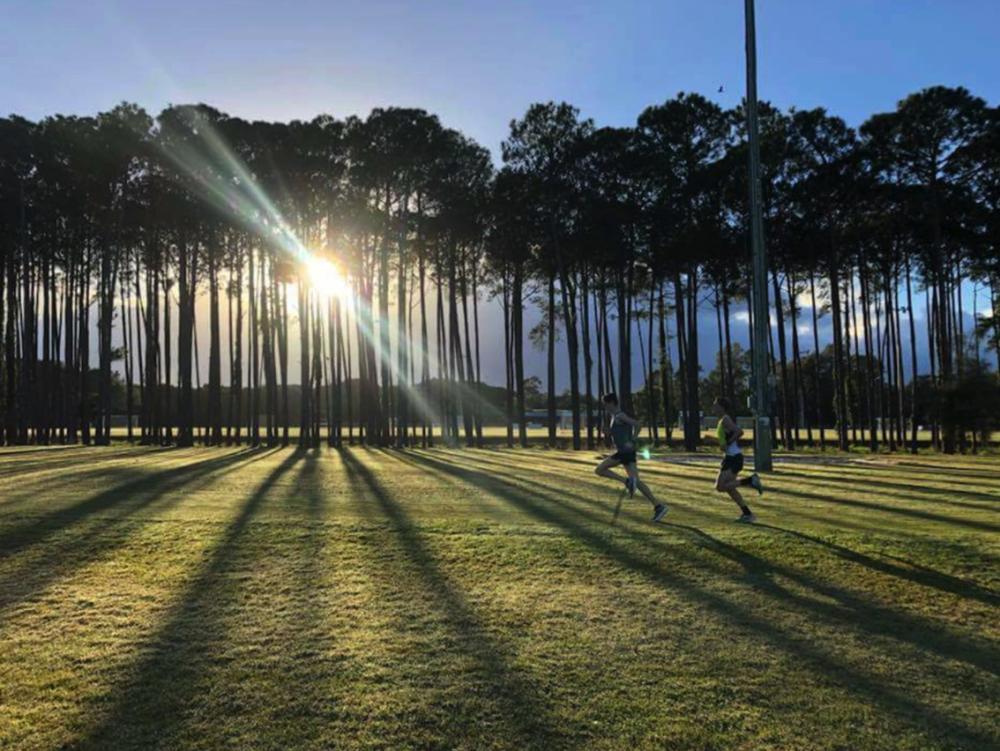 Those are 4 key sessions that I use with Gold Coast Run Co. Thanks for your time and I hope you enjoyed the read!