"Kenya's Flying Policeman"  –  The Training of Kipchoge "Kip" Keino
2017 Runner's Tribe, all rights reserved
 A lot of the below information about the training of Kip Keino was taken from the book 'Running with the legends', by Michael Sandrock, unless otherwise stated. We highly recommend this classic book to anyone who is yet to read it.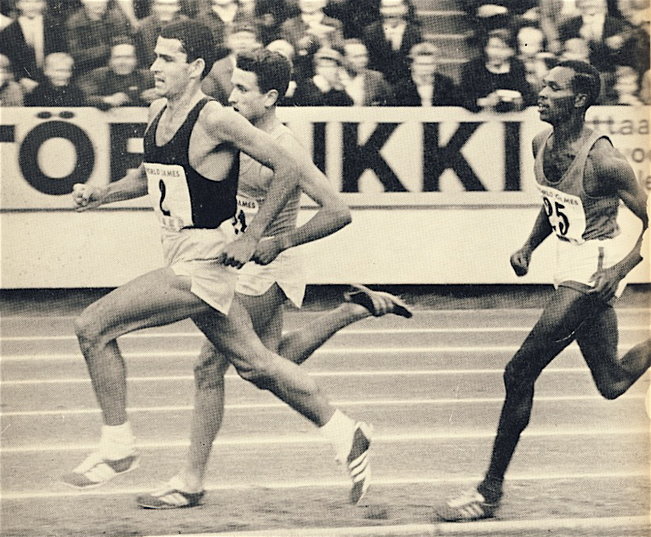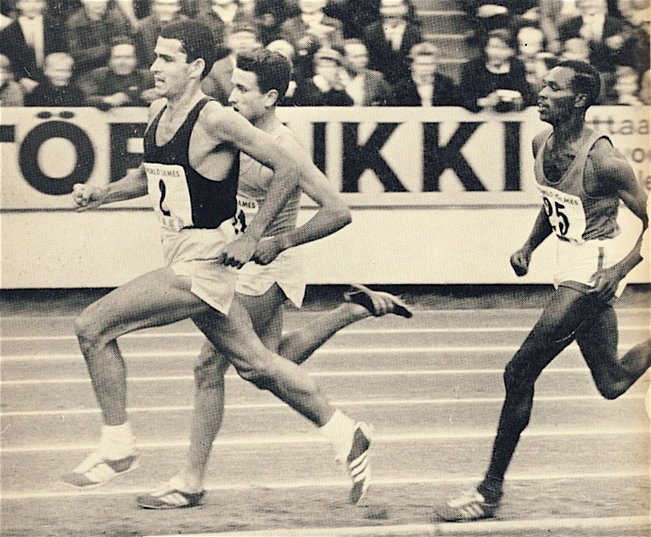 Profile
Keino was one of the first Kenyans to have success on the world stage.  He has since inspired many fellow Kenyans to run and has been instrumental in helping develop Kenya into the running powerhouse that it is today.
D.O.B:  January 17

th

, 1940, Kenya.

Previous World record over 3000m and 5000m.

Olympic gold medals for 1500m in 1968 and steeplechase in 1972

Olympic silver medal for 5000m in 1968 and 1500m in 1972.
Personal Bests
800m: 1:46.41

1500m: 3:34.91

Mile: 3:53.1

3000m: 7:39.5

2 Miles: 8:25.2

5000m: 13:24.2

10,000m: 28:06.4

3000mSC: 8:23.64
1968 Olympic 1500m Gold
The Workouts
'Kip' Keino's religion resulted in him never doing sessions on a Sunday. He therefore did all his hard training on week days.  Keino regularly did basic strength exercises before most of his runs as part of his warm-up routine.   
Keino's training during the week was a combination of long easy running and intense speed sessions. He followed the same routine for most of the year, and would simply freshen himself up before races.  
Keino did up to 5 track sessions a week, and combined this with up to three sessions a day. He would then use the weekend to recover properly before the next week of hard training. The weekend of recovery was a vital part of Keino's training, allowing him to absorb the previous weeks training before putting himself through another hard week of sessions.  
A typical week for Keino is outlined below:
Approximate Kilometres per week: 150-170.
Monday:
A.M:  45 minute jog at easy pace

Noon: 1 hour run.

P.M: 10 by 440 yards in 63 seconds with a 2 minute recovery.
Tuesday:
A.M:  45minute jog at easy pace

Noon:  1 hour run

P.M: 6 by 880 yards in 2:10, with a 3-5 minute recovery.
Wednesday:
A.M:  45minute jog at easy pace

Noon:  1 hour run

P.M: Short fast intervals.  An example of a typical session would be 25 by 200m, with the last rep in 22 seconds.
Thursday:
A.M:  45minute jog at easy pace

Noon: 1 hour run

P.M: Repetitions of 100 yard sprints, pure speed session.
Friday:
A.M:  45minute jog at easy pace

Noon: 1 hour run at noon.

P.M: Speed session.  4 by 80 yard sprints with a 330yard float after the sprint.
Saturday:
8 miles easy jog, recovery pace.
Sunday
Kip Keino/Ron Clarke-3 Miles, 1966, Commonwealth Games, Jamaica