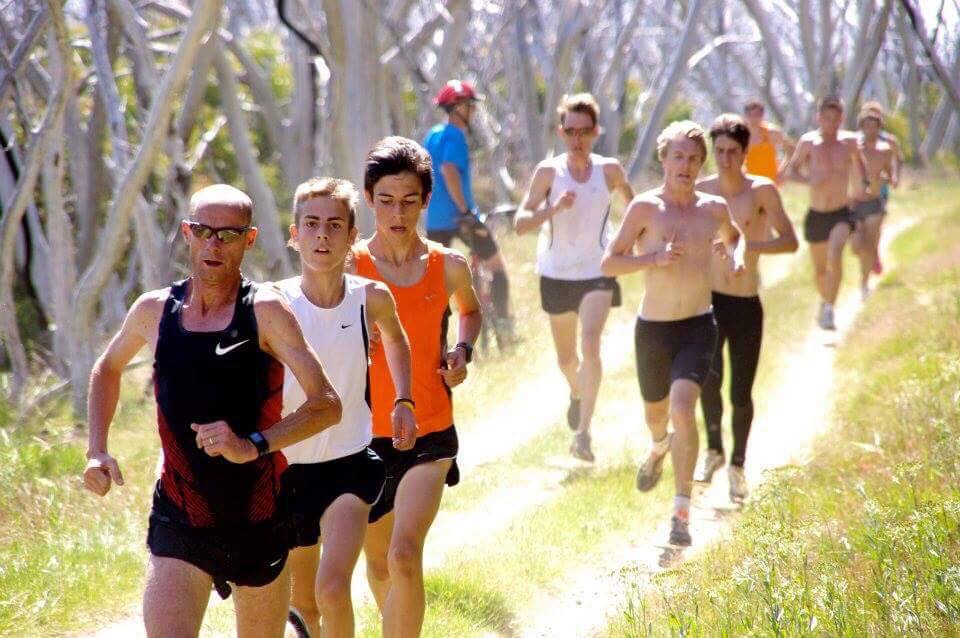 On Saturday the 25th of August the South Australian Senior Men won their first national title in the long history of the Australian Cross Country Championships. A significant accomplishment for four good mates from a traditionally small distance running state. However, an ever more special day for us as brothers occupying two of the four spots on the national title winning team.
Our name's are Jacob and Riley Cocks (probably the only time you'll read Jacob's name first..), and we'd like to start by thanking Runnerstribe for the opportunity to write about running; our favourite topic. However, it wasn't always our favourite sport! We started as footballers. Jacob as Vice Captain of the junior state team, and Riley as a multiple winner of the Metro South Junior football league best and fairest. Then we got pretty skinny…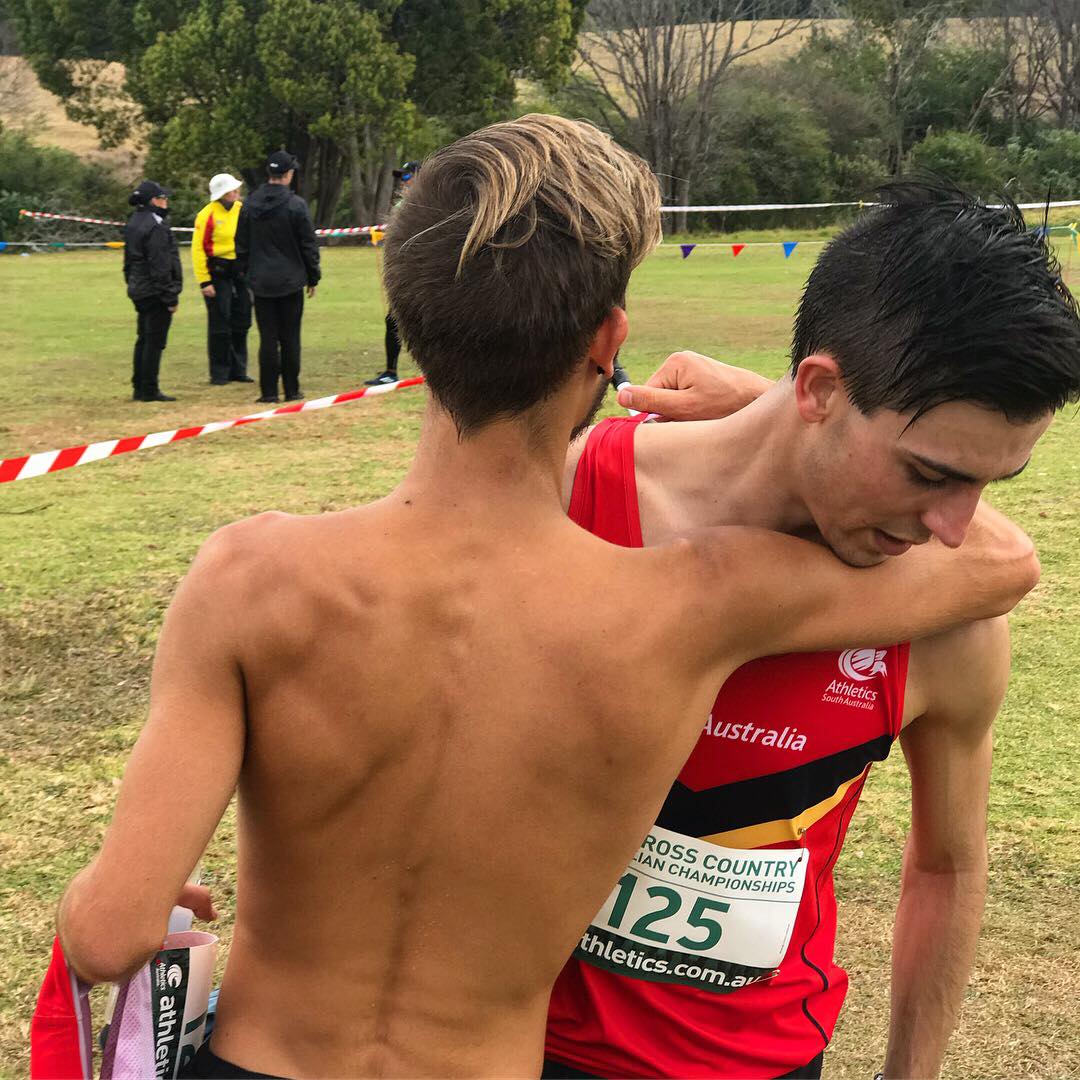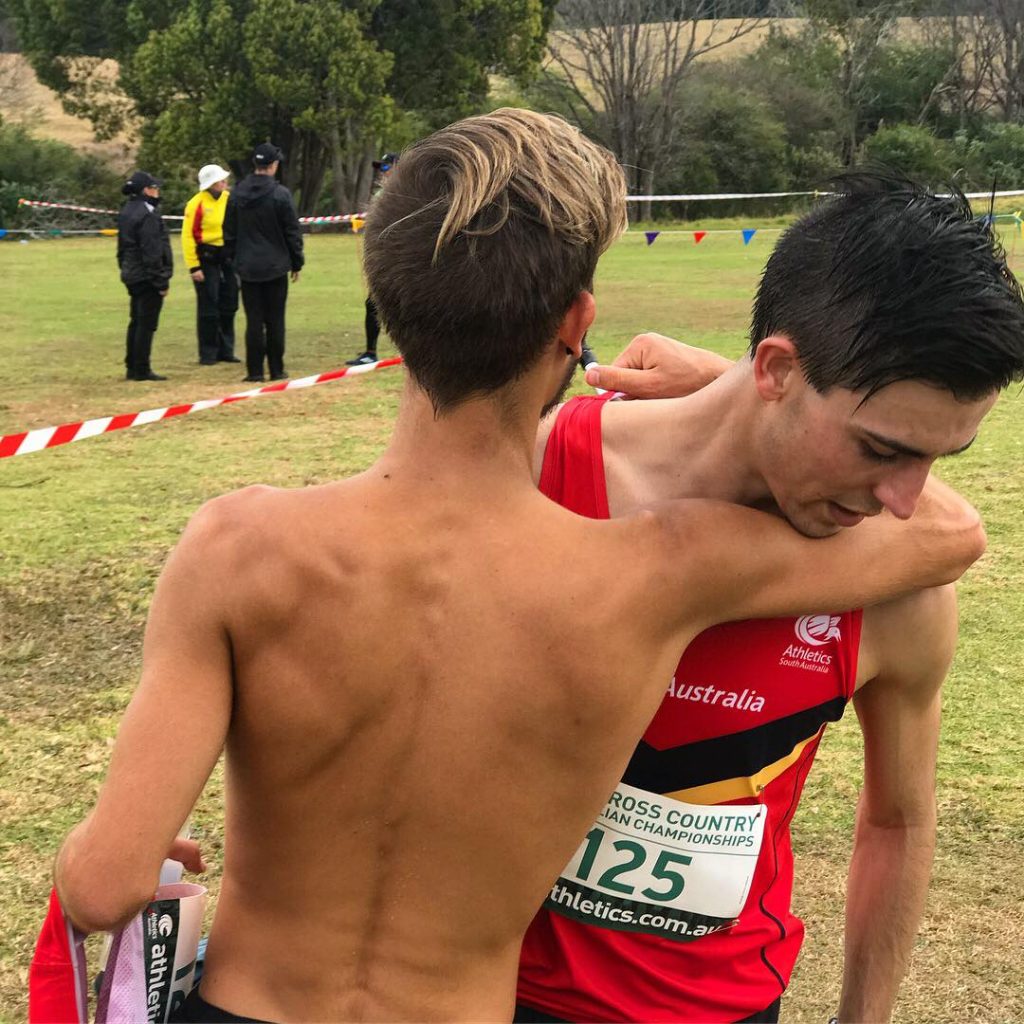 While playing footy, we did maintain our fitness at the local Athletics Club. We trained in all weather on Monday, Wednesday, and Friday under the guidance of our first Coach Toby Schreier. We experienced some great success under Toby, including national junior titles on the track, and medals in cross country (in the absence of footy finals). We have fantastic memories training at Flinders with Toby.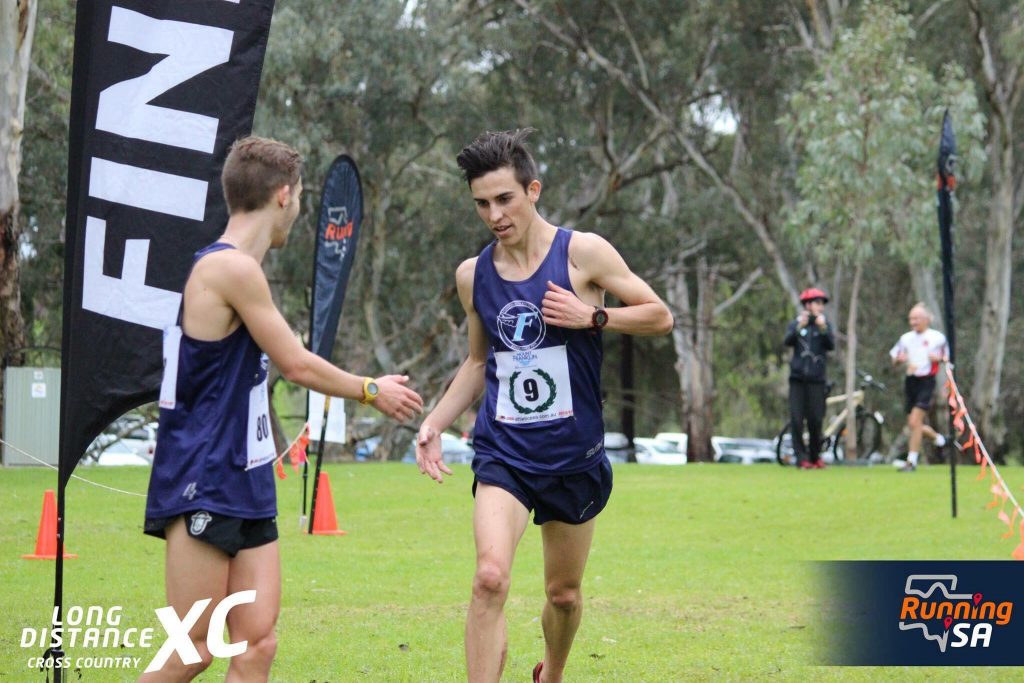 Fast forward to senior running, and we sought the expert guidance of Australian team coach Adam Didyk. With a group of our best friends at Team Tempo, we now run at least once a day. On Tuesday, Thursday, and Saturday the whole group meets at the Uni Loop in the CBD. These days are all business. While we probably dislike no one in the world more than our coach during these sessions, we have complete trust in Adam facilitating our life goal to realize our potential in this sport. Additionally, like all amateur/ semi – professional senior athletes we have our lives off of the track. Jacob as an English teacher at a local high school and running coach at TempoRun Coach, and Riley nearing the end of his university degree in Physiotherapy. We have found Adam's communication skills and flexibility around these pursuits second to none, and appreciate his open minded approach.
To date, we rate the following as our career highlights (individual):
Riley:
World University Games 10 000m. (PB of 29:13).
2nd – Australian Road running championships 2017.
2nd – Australian Cross Country Championships 2018.
View this post on Instagram
Jacob:
5th – 2018 Commonwealth games trials 3000m steeplechase (PB of 8:55).
South Australian 5000m champion (PB of 14:32) 2016.
South Australian Steeplechase champion 2016.
We thank Team Tempo, and Asics Australia for their ongoing support.
The following are 5 key sessions we regularly use:
Fartlek
Always 20 minutes in duration, and the classic Mona Fartlek is certainly a regular. However, we mix it up with the slightly longer repetitions characteristic of a session the group has affectionately titled "Diddy-K Fartlek". It looks like this:
3 mins, 2 x 2 mins, 4 x 1 min with floats in between the duration of your next scheduled effort.
These sessions are designed to mimic a potential race situation in which you are required to alternate efforts above and below threshold.
Within the group we all aspire to hit three laps of the Uni Loop in 20 mins (6.6km). Riley and Max Stevens are among the local legends to achieve this. The jury is out whether Riley actually changes pace in this session though, because he does some serious damage on the float "recoveries".
Long Tempo
We like to do this on an undulating course. Hahndorf is a favourite (Adelaide Hills), but perhaps more so for the post session breakfast Pizza at the local cafe.
We use heart rate to determine our "tempo" effort in this session, because the focus is on developing aerobic strength. The duration of this session varies according to base fitness and individual athlete requirements.
Riley and I will usually do 16km at tempo effort, with Adam on the bike next to us dropping brutal conversation such as, "Camel Hump Road… wonder if that's hilly…"
This session is one of our strengths as future marathon men!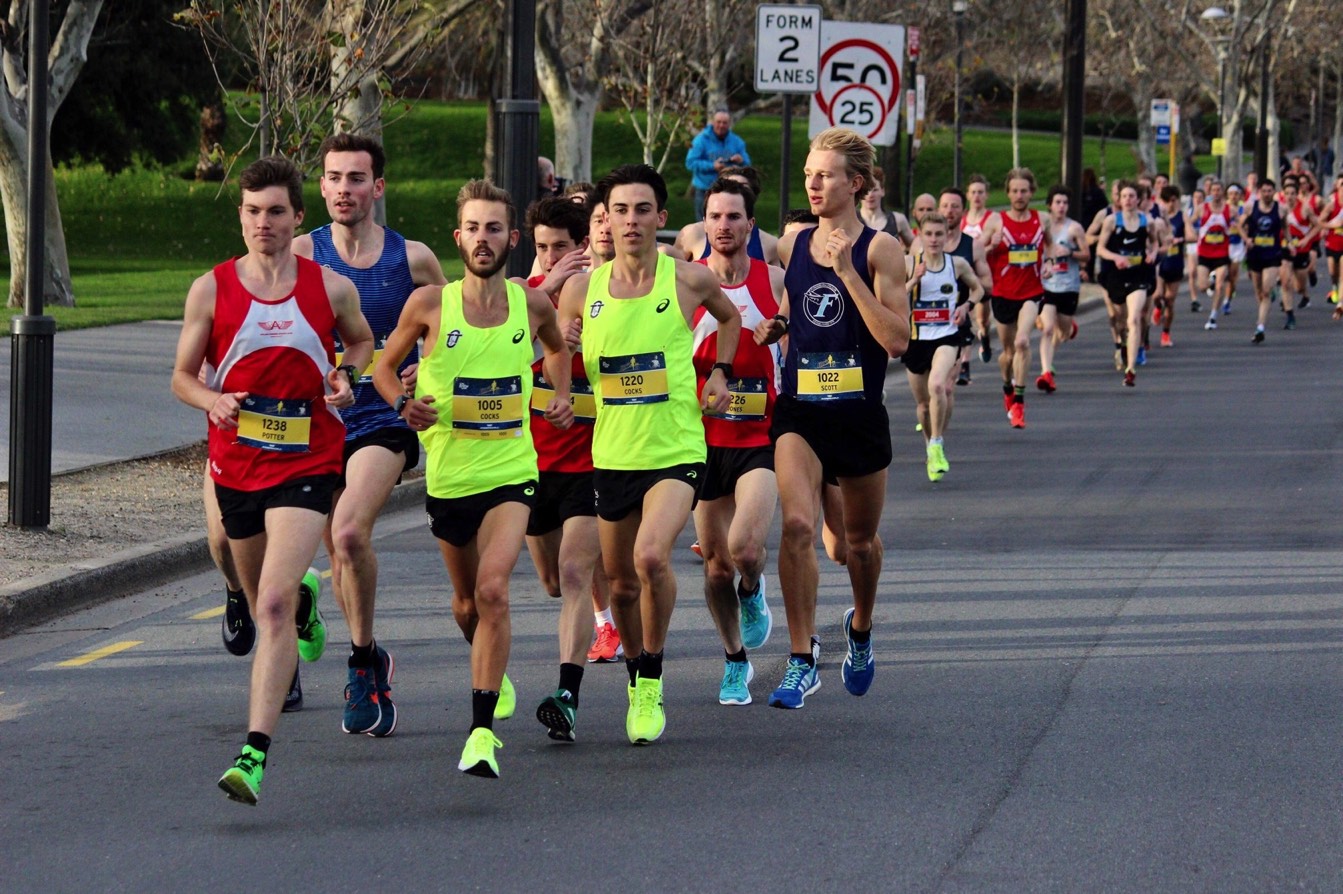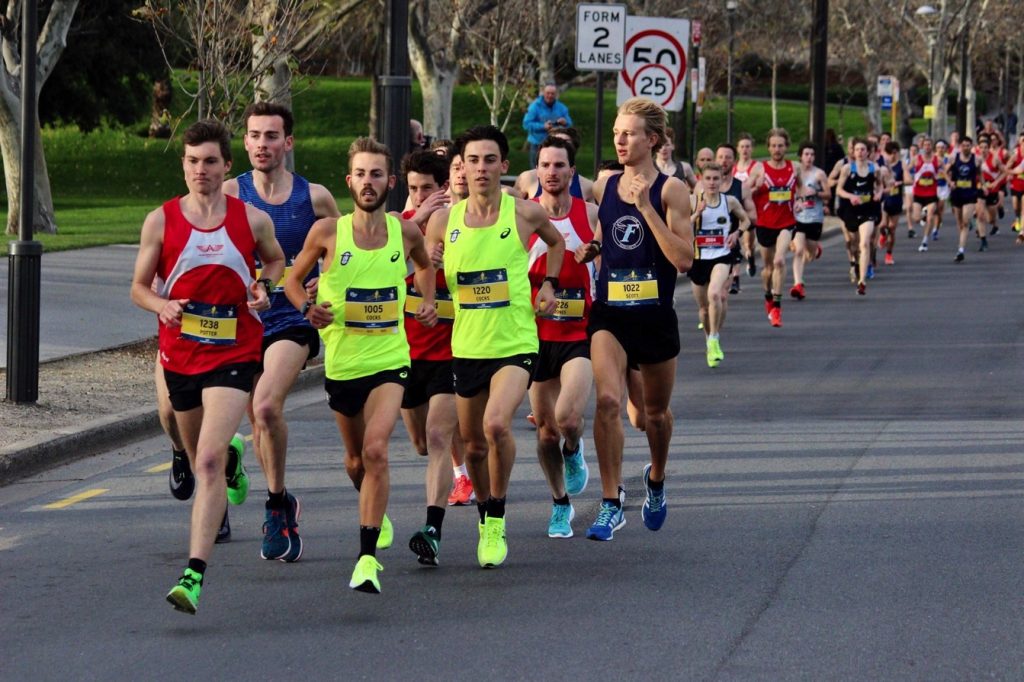 Long Run
Completed on a Sunday. We alternate between a flat run (CBD), and a very undulating run at Belair National Park.
Belair is our favourite running destination and is also our home turf!
The run begins at the top of the park before dropping in to some brutal climbs. We finish by running straight back up to the car. This is a climb of 3km, and makes the tall, long striding blue riband guys like Will McCann, and Lachy Scott very anxious.
Track
Here's where Will and Lachy get their revenge.
Most of our track sessions begin with some threshold efforts, and finish with under race pace efforts (often in spikes).
A great session we have both used before our 5000m personal bests is the following:
1200/ 200m, 1km/ 200m, 800m/200m, 600m/200m.
2 mins b/w sets, and 30 secs b/w long and short efforts.
If you can manage to continue to increase the pace throughout this one, then you know you are ready to roll!
Long Reps
Typically:
5 x 1 mile w/ 2 mins recovery.
Or 3 x 7.5 mins w/ 2.5 mins recovery.
Or 4 x 5 mins w/ 2 mins recovery.
The work/ rest ratio tells the story here. An aerobic session targeting the magic red line between fast relaxed, and the crippling effects of lactic acid.
You know about it if you stuff this one up!
Heart rate monitors are used to help gauge effort.
These are our bread and butter 10km/ cross country sessions and give us confidence and ability to push on in the latter stages of these events.
Thanks for reading.