How do you feel 2014 was as a whole? Indoor, outdoor and Europe?
On the whole, 2014 was a really good year for me. I put some good results on the board, but more importantly I gained a lot of experience from the year. My freshman year at Villanova was good but I wouldn't say it was great; I had a little further to go before I would have considered it a major success.
Indoor season was the first big step toward the successful year. I won my first serious meet in college, the Iowa State Classic mile, where I ran 3.56. This gave me so much confidence leading into the championship season as I knew I could, on my day, compete with the best talent there was in the NCAA. I had a good win at our conference championship; this is also where I was able to experience our first real major win as a team when we took home the team championship. Before nationals we made a quick trip up to Boston to try and qualify the DMR team for the NCAA championship the following week; another success, we qualified with the 4th fastest time in NCAA history. At NCAA's however the plan was to only run the mile and leave the DMR to other members of the team. I scraped through the heats qualifying as last auto position; the final was much of the same, I didn't have too much of an impact in the final where I finished 8th. It was my first race in the NCAA's and looking back it was a positive step; however, I probably should have finished up a little higher on the podium.
Outdoor season was an even bigger progression to where I want to be. The first notable result of the year was winning the 4×800 Championship of America at Penn relays in my third race of the weekend. I also ran the DMR (3.57 mile) the previous day and the 4xmile (4.04 mile) before the 4×800 (1.48 800). From there the team was able to gain the same success as indoor in securing the team title at the conference championships, individually I was able to win the 1500. Around this time I had received a few phone calls and emails about myself and Sam McEntee competing in the World Relay Championships in the Bahamas. Another great weekend, I was able to do my job with a few good carries of the baton; it culminated in two near podium finishes and two Australian records. The big finale to the season, NCAA's in Eugene was a great experience. I came fifth in the final and gained a lot from the race, I had much more room for improvement but again, it was a big step forward from Indoor nationals.
After nationals I felt as though I had a little more to squeeze out of the season, I then worked on getting myself over to Europe to do a few races and see what I could do. Of all the results there were three that really stood out from one very successful week, two races in Ireland and one in Austria. The first race was in Cork, Ireland the home of my coach Marcus O'Sullivan; I ran the mile where I crossed the line in 3.58. A solid result for me, the time wasn't amazing but from the last bit of fitness I had left it was good; I also felt it was an honor to race on the track where Marcus and Sonia 'Sullivan had grown up racing at, two people who have been a massive influence on my career to date. The next race was in Dublin, an 800 where I ran 1.46.7. This was a big personal best time for me; I spend so much time in the states running the 1500 and mile I never get the opportunity to run the 800, and especially being so late in the season my fitness was lacking, this proved to be the perfect distance. The final race of this small road trip was a 1000m in Austria, probably the best quality race I was going to be apart of for my European campaign, I really felt as though I had something to prove. The pace was slow early making really fast times impossible, but I finished in the mix with 2.19; on the day I bested some guys that I really had no business in doing so.
On the whole 2014 was a great year, I made an impact in the NCAA and I went over to Europe and started to get back into racing guys at the highest level.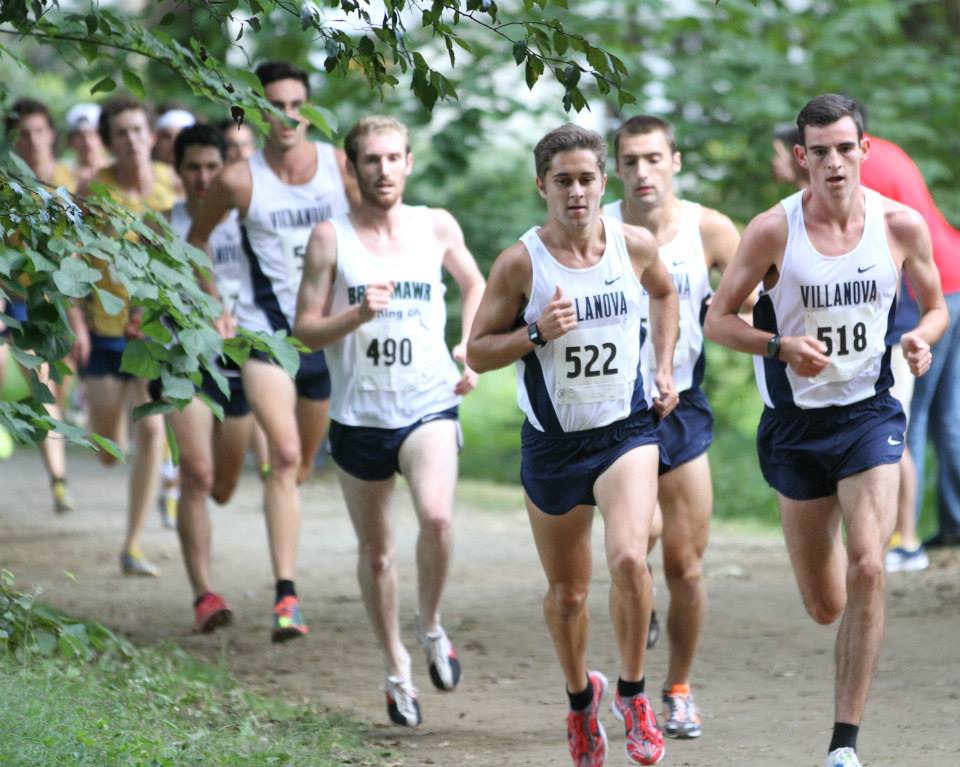 How would you compare NCAA's with Australian National Championships?
NCAA's is very different from the Australian National Championships. First of all, it is much harder to make it to NCAA's than our Nationals in Australia; the NCAA's has four rounds that are really cut throat, two of which occur in your region before you even make the championship. I also think that nationals being in Eugene adds a whole new dimension which we lack in Australia. Eugene is the home of running in the United States, if not the world. In contrast, Australia really doesn't have a track or meet for that matter with the kind of symbolism that Hayward Field has. Finally, the NCAA's is very deep, way deeper than Australia; but I think Australia may have it just on talent at the top end. I have no doubt that Ryan Gregson and Collis Birmingham could come into the NCAA's and take care of business, it would be no easy feat though.
How was Europe more specifically?
Europe was a really valuable experience for me. I got to live and train with the best guys in the world, and then to top it all off I got to compete against them too. I really needed this trip, it gave me a good reminder of what it takes to take that big step forward after college; I know what I need to do now and how to do it. Outside of running, heading to Europe gave me the opportunity to see a bit of the world and dive into some foreign culture while doing what I love.
You got to head home temporarily and show your girlfriend around, it was the first time you went home in a while…
Yep, finally made it home for a little while. I had been away for two years when I had the opportunity to go home for 3 weeks and my girlfriend Samantha was able to join me. I really missed being in Melbourne, I never realized it till I got back there. It was great to see family and friends and do the things I never get to do in America, but I'm glad to be back in the states; I feel as though I have some serious unfinished business here that I need to do before I think about heading home for good.
How's things now? Training? What the goals for the upcoming XC seasons, indoor and outdoor seasons?
Things are great at the moment, training is going well and the weather is holding up for now. I hear whispers that we are going to have a terrible winter which makes things hard, I guess only time will tell. Training is great; we have a very cohesive group of guys at the moment that are ready to do some serious damage when the time comes. My goals for cross country are very conservative, I want to finish inside the top 100; this sounds like a meager ambition, but anyone who has run this race before will know just how hard it is. The NCAA cross country is the hardest race I will ever do in my life, I cannot foresee anything being tougher than that race in November. On the track my goal is simple: win. I want to try and win some championships now; Penn Relays, the DMR at NCAA Indoors and either the 800/1500 at the NCAA's outdoors. After the NCAA season is over I plan to go to Europe again and try and run in the World Champs this year. I think I can get the job done; I just need a little help from people at the top… help which is currently lacking.
You've been thinking about a few businesses lately. Any big ideas? Or are they a secret?
No big ideas. I don't have any investments (you need capital to do that) or any big game changing ideas, right now I'm just going to class and running. All other things are not really things I feel too passionate about at the moment. I know some people like to keep really busy, but, as far as I am concerned, I am plenty busy at the moment.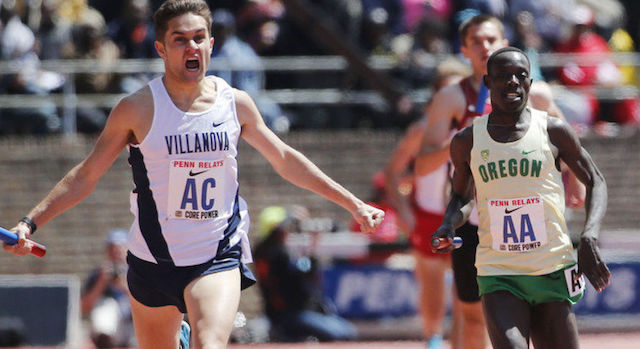 What would you like to do after you finish athletics?
At Villanova I am studying Accounting, and with this degree I have the tools to get a great job in any business department I may one day pursue. I don't really know what I want to do after running; I just know that when I make that decision I will have no problem in giving it my all. Currently I am fully committed to running, I want to make the Olympics in 2016; I am kind of gearing everything to getting there, putting all my eggs in one basket you could say. I have been talking with my coaches for a while about making everything happen, so that is all I see for my future at this point.