Wanted: home-town heroes
Who is going to step up for Australia when the world cross-country finally comes to Bathurst on 18 February? Will it be the star-studded mixed relay comprised of Ollie Hoare, Jessica Hull, Stewie McSweyn and Abbey Caldwell. They're certainly talking up their chances.
View this post on Instagram
Or will someone (or two, or three) pull out the inspired run necessary to pull one of the senior teams up into a medal position. Maybe Jack Rayner. Or Brett Robinson, who ran the trials only six weeks after breaking Rob de Castella's national record in the marathon. Rose Davies in the women's race. All it takes is one finisher in the top 15 backed up by three more in the top 30 and you're a chance for a team medal.
It seems less likely in the junior races, but you never know.
Kenya, Ethiopia and Uganda look to have a lock on the lion's share of the medals, but it takes only a couple of people to run out of their socks and medals suddenly come into play. On the second occasion Benita Willis led an Australian team to a bronze medal – in the women's long race in Edinburgh in 2008 – she finished 'only' eleventh but was followed in by Lisa Weightman (20), Melissa Rollison (26) and Anna Thompson (27).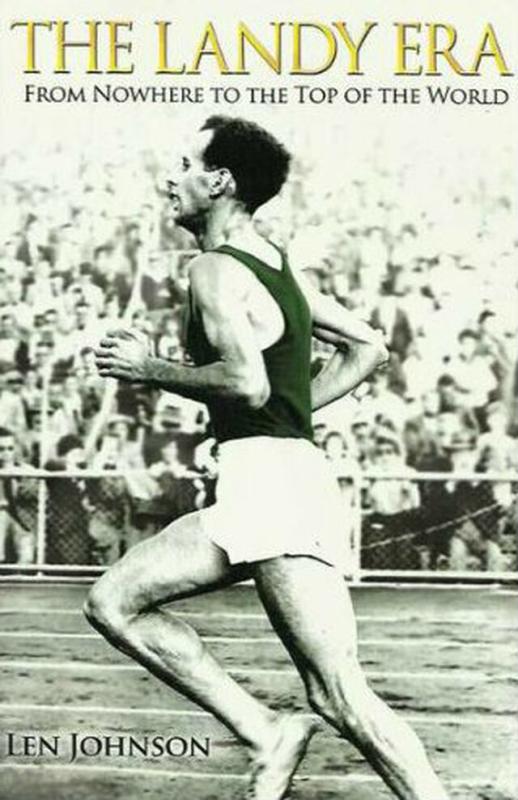 Bathurst23 not only celebrates the resumption of the world cross-country championships after the four-year break enforced by the global pandemic, but it also marks 50 years since the international governing body (the IAAF then; World Athletics now) took over the old International Cross-Country Union race and transformed it into a world championships.
To mark the occasion World Athletics has published a history of those 50 years. That covers 43 editions – 1973 to 2011 inclusive on an annual basis, plus four more from 2013 to 2019 inclusive on the two-year cycle. Bathurst will be world cross-country 44, or XLIV, if we wanted to 'special' it up with Roman numerals.
Sprinkled through that history are numerous examples of local heroes – those who found a little bit extra in front of their home crowd. The deeper dive you take into the stats, the more you would find, but let's just take winners as our prime examples.
Ireland's John Treacy – seemingly accompanied on his final lap by about half the population of the country – dashed away to victory in Limerick in 1979. Treacy may have won anyway, he was defending champion, a noted mudlark as well as a darned good distance runner and took an Olympic marathon silver medal in 1984, but there's no doubt the passionate support lifted him over the whole race.
Likewise Carlos Lopes in Lisbon in 1985. Lopes played to his home crowd like a master violinist shifting the pressure onto his highly talented but also highly strung teammate Fernando Mamede. He had won in 1976 and 1984, too, and finished second in 1977. But the roar which followed him around the final lap had spectators ready to jump out of their seats and run, so it must have have lifted him.
Lynn Jennings was a two-time champion when she lined up in Boston in 1992. A New Englander running in Boston chasing a hat-trick of titles, Jennings race in front of spectators who had been following her throughout her career, responding with a commanding winning performance.
Lornah Kiplagat's triumph in Mombasa in 2007 was technically not a home victory. By that stage the Kenyan-born veteran had become a Dutch citizen. But you wouldn't have known that from the way the crowd responded to her as she raced to victory in the hot and steamy conditions.
What about the greatest non-winners of a world cross-country championship. The two standouts here are Mariano Haro and Catherina McKiernan.
Spain's Haro was second in the men's race three times in a row, from the first edition in 1973 to Rabat in 1975. He was also runner-up in the final edition of the International Cross Country, giving him four silvers in succession. I'm not sure if that ranks him above or below Ireland's McKiernan whose four consecutive silvers from 1992 to 1995 were all in the world cross-country.
Haro's total losing margin in his three world silver medal runs was less than two seconds. He lost to Pekka Paivarinta of Finland by a mere tenth in 1973, by 0.8 to Belgium's Eric de Beck in Monza the following year and was 'thrashed' by a full second by Scotland's Ian Stewart in 1975. In the last edition of the ICCU race in 1972, Haro was beaten relatively comfortably by Belgium's great Gaston Roelants with – guess who behind him in third, sixth and seventh places? Yes, that's right, Stewart, Paivarinta and de Beck.
McKiernan demonstrated a keen eye for finishing second to significant winners. She commenced her run with second place in Lynn Jennings' Boston triumph, then to Portugal's first women's champion Albertina Dias the following year before taking her final two silver medals behind the first two of East Africa's many women's champions, Hellen Chepngeno for Kenya and Derartu Tulu for Ethiopia.
View this post on Instagram
Somehow you'd reckon that those four silvers are as good as one gold, but maybe Haro and McKiernan have their special niche in world cross-country history because they did everything BUT win it.
In any case, enough of history. Let's look to the present in Bathurst next weekend.