Chasing that running feeling: fresh air in my lungs, listening to my heavy breathing, red blood cells pumping, time in the air, feet gliding the ground, forward lean flying. I felt instant affinity for the simple repetitive action of running in circles or from point A to B as fast as I can. My love of distance running has now spanned two decades. The fire in my belly remains unrivalled by other pursuits.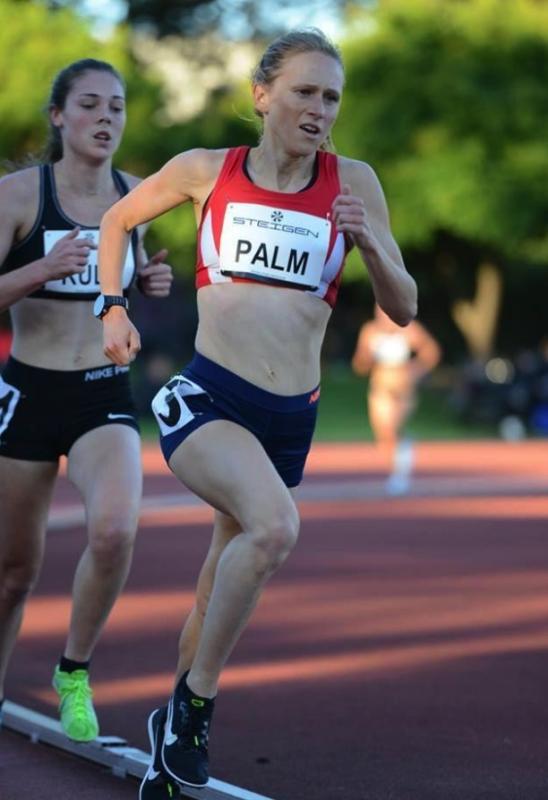 I have experienced highlights and challenges. All have contributed to my development as an athlete and character as person. Significant obstacles have included: a disc bulge in my lumber spine, surgery to treat left and right insertional Achilles tendinopathy and a sacral stress fracture. Through grit, patience and a strong support network, including SPARC (South Australian Sports and Arthritis Clinic) I have returned to my best form after all of these injuries. Highlights included representing Australia at two Ekiden relays, Japan (2007&2008) and two IAAF World Cross Country Championships, Jordan and Poland (2009&2013). My preferred events are the 5000m and 10000m, for which my personal best times are 15.52 (2010) and 33.06 (2018).
I have been guided by different coaches, including Toby Schreier at Flinders Athletics Club as a Junior and the former steeple chaser Gary Zeuner. I am currently self-managed with my partner and coach P-J Bosch. We train with the Adelaide Harriers Athletics Club and seek advice from David Patterson and Michael Nitschke (Athlete/Podiatrist at SPARC).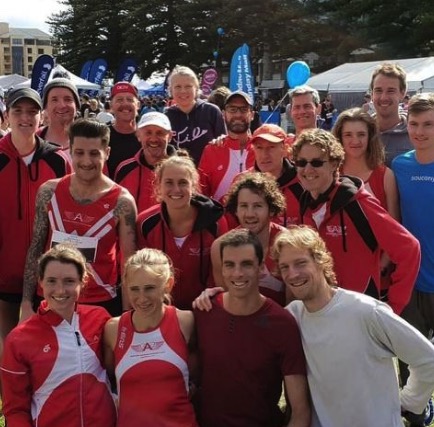 Recent performances, over the last four months, have included:
Adelaide City to Bay, 12km, 5

th

, 39.31 (personal best)

Adelaide Interclub, 3000m, 9.19

Victorian State 5000m Championships, 2

nd

, 16.07

South Australian State 5000m Championships, 1

st

, 15.59

Zatopek, Australian 10,000m Championships, 7

th

, 5

th

Australian, 33.06 (personal best)

Steigen Spectacular, 5,000m, 3

rd

,15.57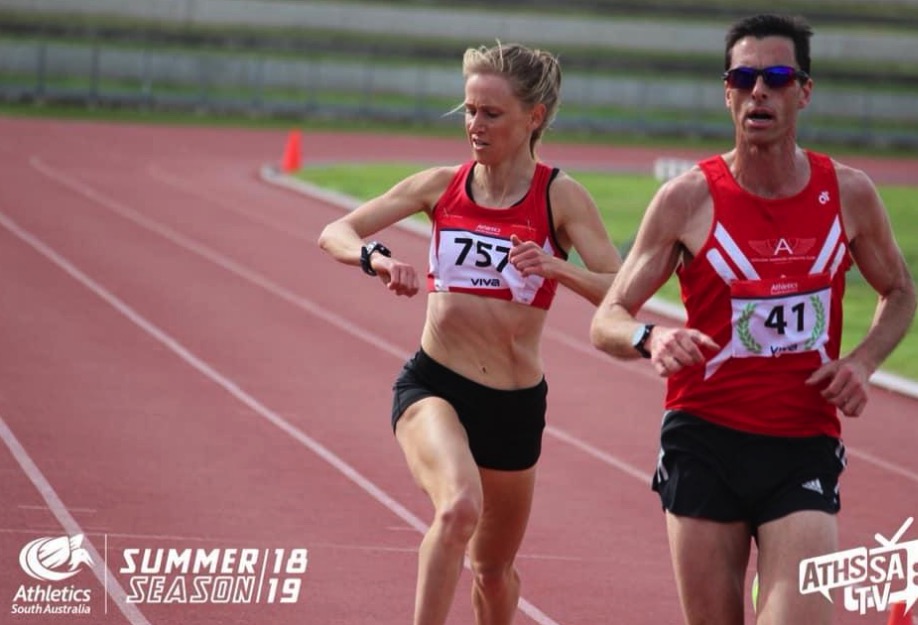 Four key sessions that I have completed in the lead up to these races:
2:1 ratio long Fartlek: Increasing my Fartlek to around 35 minutes duration this season has helped me to develop my endurance in the later stages of 10km races. Sometimes I complete this session as 2 minutes on, 1-minute float recovery x 10-12. Other times I do it based on distance, where I will run a large lap of an oval (800m) on, smaller lap float (400m) x 8. Three weeks before Zatopek I covered 10k on grass ovals in 34 minutes for this session. The on pace is around my 10k race pace and the float is around 30 seconds slower (3.40-3.50 per/km pace for me). The float recovery is only just enough to go again. I know that I am in good shape when I can really still control the on/float pace towards the end.
6-8x1km: This is a bread and butter session for most distance runners, with good reason. I use this session when I am coming back from time off and during training blocks. When I am a bit out of shape I will start with less repetitions and longer recoveries. When I am fitter, I will complete 8x1km on a 4.30-minute recovery block. I usually complete this session on a gravel path at Mackinnon Parade, Uni Loop. When I am getting ready to race I do them on a 400m track (usually grass). I find this more mentally challenging than out and back and a closer replication to race day.
Long run with pickup: I only complete two tougher sessions per week. I have found that my body recovers more fully with 2-3 easier, slow jogging, days between sessions. Sometimes, to add in a bit more effort, on my Thursday long run I will put in a pickup mid run. It is based on how I feel and listening to my body. On a 75-minute run I might put in 20-minute threshold effort from the 40-60-minute mark. I do this in my heavy jogging shoes and the pace (around 3.30-3.50per/km) is just enough to get my heart rate up a little higher. This is slower than my tempo pace and still allows me recover well for the Saturday session.
12x400m: I find this session really challenging as I have to force myself out of my comfort zone to go faster. I can do the 400s faster when completed with training partners. I usually have a 1-minute recovery between repetitions. The pace is faster than my 5k goal pace. I like to do this session in a big training block to force me to run faster than my tempo pace. If the first repetitions are too fast it can make you feel really queasy!
I believe that my performances this season have been the result of sensible load management, consistency and prioritising recovery. I am grateful for every time I get to lace up and I believe my best is yet to come!