By Mark Tucker – Runner's Tribe
"Strenuous exercise should not be taken until two and a half to three hours after eating" (C.W.H. Grant – The Australian Amateur – October 1951)
How much? How long before? And what should we eat (and drink) before a race and before we train? These are questions that most runners have grappled with at some stage of their career, with most finding – through trial and error – what works best for them and sticking to that almost religiously; not daring to change just in case it contributes to a poor result and subsequent regret.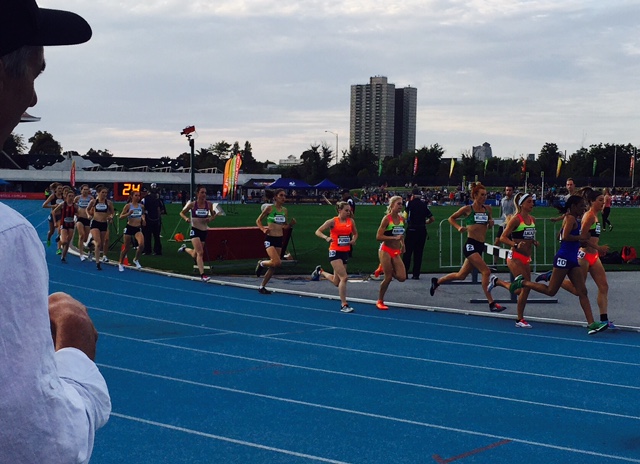 Of course, food and drink consumed before a race (or hard training) may only be seen as a minor issue in relation to overall performance, but get it wrong and it can be the difference between running a PB or running off into the bushes half-way through a race because of 'stomach issues'.
Reading from some of my more obscure and historical sources (specifically: The Australian Amateur – from the early 1950's) has provided me with some interesting information in regards to the pre-race meal and it seems to be not that far removed from what runners currently consume (minus the 'chops'!). One of the writers from The Australian Amateur – C.W.H. Grant, 'Honorary Coach, V.A.A.A.' writes in the October 1951 issue on the ideal race-day eating/drinking routine:
"Breakfast (7.30 a.m to 8 a.m) Same as ordinary days but making doubly certain to chew the food well. Lunch (to be taken 3 hours before competition) – One glass of fruit-juice with plenty of sugar. Two slices of dry toast with butter to taste. One or two chops (well done). Weak tea with plenty of sugar."
In regards to specific athletes from the past and their eating habits, the great Emil Zatopek is profiled (by J.H. Galli) in the November 1951 issue of The Australian Amateur:
"Emil's training is done after five o'clock in the evening, and he eats nothing between the morning snack and dinner, which, in the summer, is invariably a cold meal. He is fond of sweet dishes, mostly fruits… The Czech, to use his own expression, eats by instinct. He eats when he feels like it, and not to any time schedule."
Seems sensible enough, however, I wouldn't go out copying Zatopek's routine of having "nothing between the morning snack and dinner." In the same issue of The Australian Amateur, Fred Wilt ('G-Man') tells J.H. Galli that he "eats his last meal in which jelly largely figures, four to five hours before a race." (The late Fred Wilt was an FBI agent, distance runner and coach who ran impressive times over a number of distances – at the time of publication in 1951 – including 4.10 in the mile, 8.12 in the 3000m and 14.26 in the 5000m).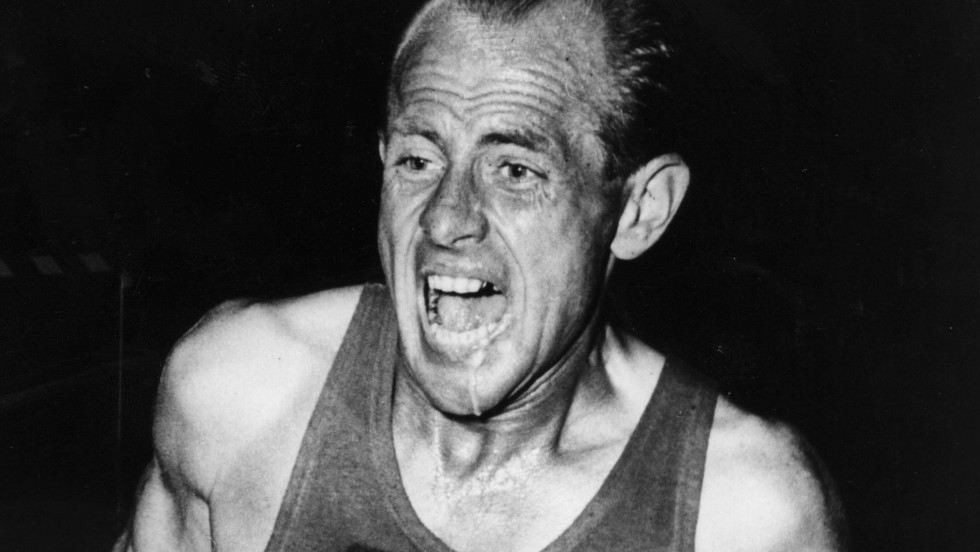 How about more present day runners then? Well, nothing much has changed in regards to how long before a race food is consumed (anywhere between two and a half to five hours) and also the habit of bread/toast being part of the pre-race ritual. In his excellent self-published book: Caffeine Conversations Neil MacDonald puts together an impressive list of his interviews with elite runners and coaches from the newsletters he used to produce for the Geelong Region Cross-Country team. In this book, Craig Mottram describes his routine before he raced in the 2004 Olympic 5000m final (Athens) – where he subsequently finished 8th – which includes what he ate and drank about four hours before the big race (as per his usual routine):
"Just had some bread and banana and sports drink. Have stopped having toast as it takes a little longer to digest than plain bread."
One of Neil's questions to his interviewees (included in their profiles), was food eaten before a race. Toast and Banana were the most popular foods consumed with both Georgie Clarke and Sarah Jamieson both stating that they had this combination before a race. Some other runners included: Lee Troop – Toast and Vegemite; Steve Moneghetti – Tea and toast; Kerryn McCann – Toast and honey or jam; Benita Willis – Crumpets and honey.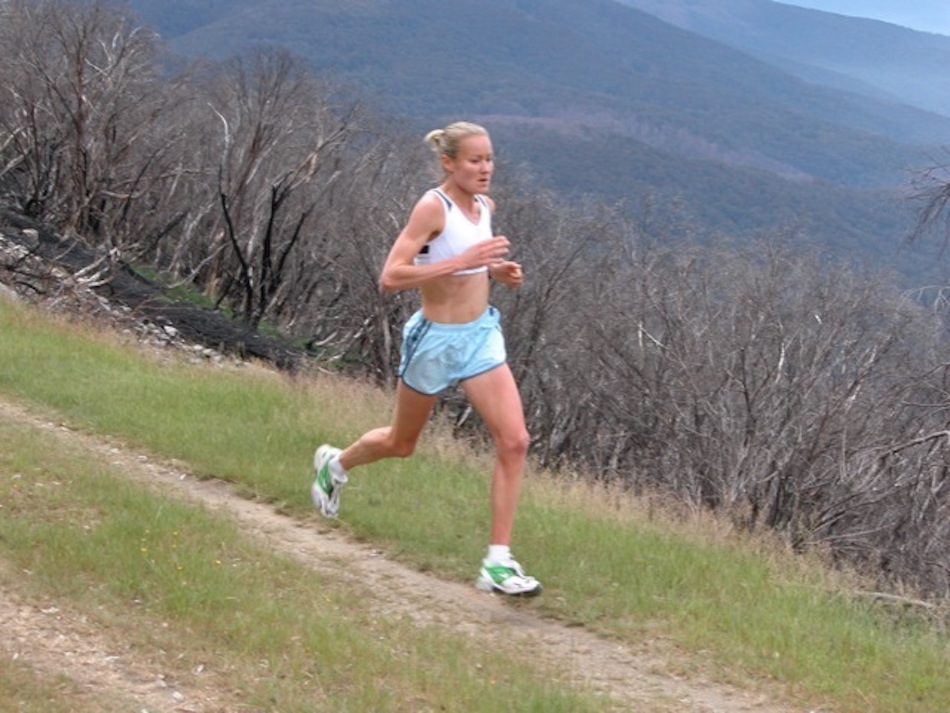 So nothing too exciting or adventurous and no chops or steaks to be seen! Being conservative and consistent seems to be the key. Anyway, I will let C.W.H. Grant finish (as he started) with some wise words in relation to food and the athlete:
"Remember that you cannot feed the stomach and heart on sweets and gassy drinks and expect them to function 100 per cent, any more than you can fuel a car with inferior petrol and oil and expect it to give 100 per cent service." (The Australian Amateur: January-February 1952).
Written by Mark Tucker – Runner's Tribe
Australia's Mark Tucker's PB's
| Event | Result | Venue | Date |
| --- | --- | --- | --- |
| 800m | 1:51.6h | Brighton (GBR) | 11.08.2004 |
| 1000m ind. | 2:28.99 | Greencastle (USA) | 24.02.2002 |
| 1500m | 3:41.21 | Brisbane (AUS) | 03.11.2005 |
| Mile | 3:58.37 | Aucland (NZL) | 23.02.2005 |
| Mile ind. | 4:06.33 | Bloomington (USA) | 16.02.2002 |
| 3000m | 7:54.09 | Norrtälje (SWE) | 11.07.2005 |
| 5000m | 13:33.03 | Melbourne (AUS) | 20.11.2003 |
| 5000m ind. | 14:10.57 | Indianapolis (USA) | 26.01.2002 |
| 10,000m | 28:44.52 | Melbourne (AUS) | 04.12.2003 |
| 3000mSC | 8:41.75 | Sydney (AUS) | 22.03.2003 |
| 5 km Road | 14:47 | Noosa (AUS) | 30.10.2010 |
| 10 km Road | 28:37 | Launceston (AUS) | 22.07.2007 |
| 15 km Road | 44:53 | Melbourne (AUS) | 29.11.2009 |
| Half Marathon | 1:05:09 | Sydney (AUS) | 17.05.2009 |
| Marathon | 2:13:49 | Fukuoka (JPN) | 07.12.2008 |
| 50 km Road | 2:53:47 | Canberra (AUS) | 13.04.2008 |