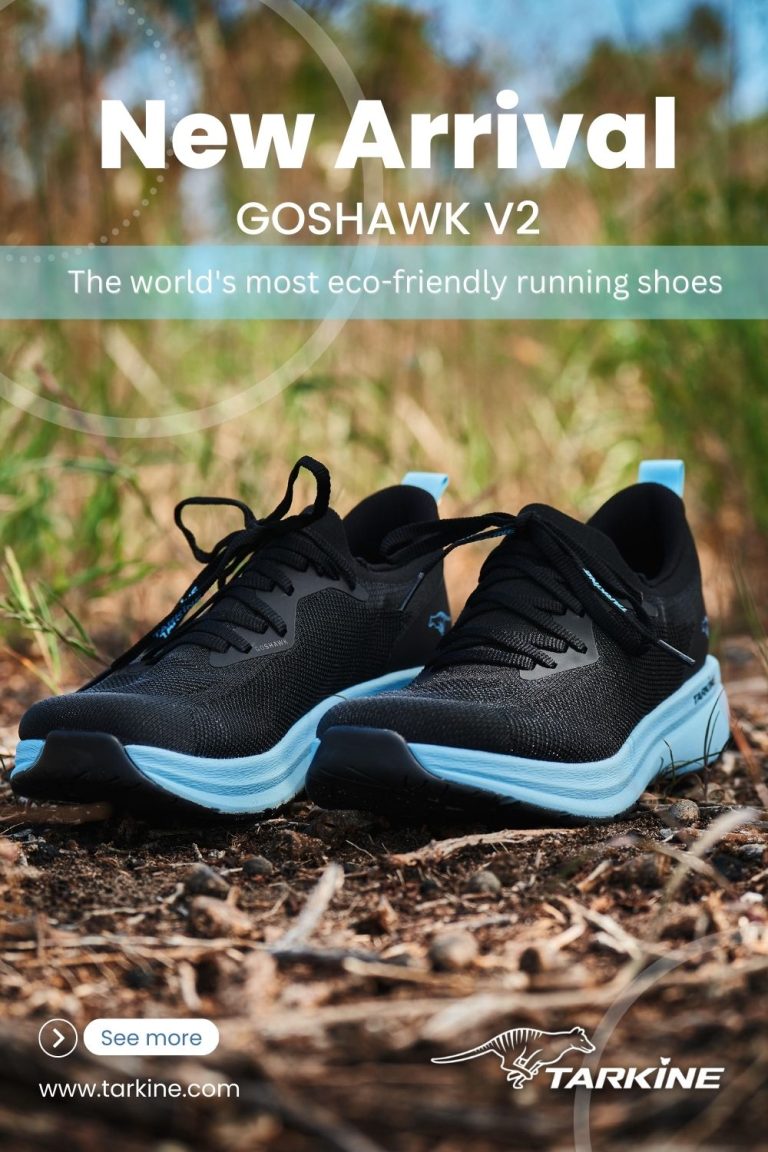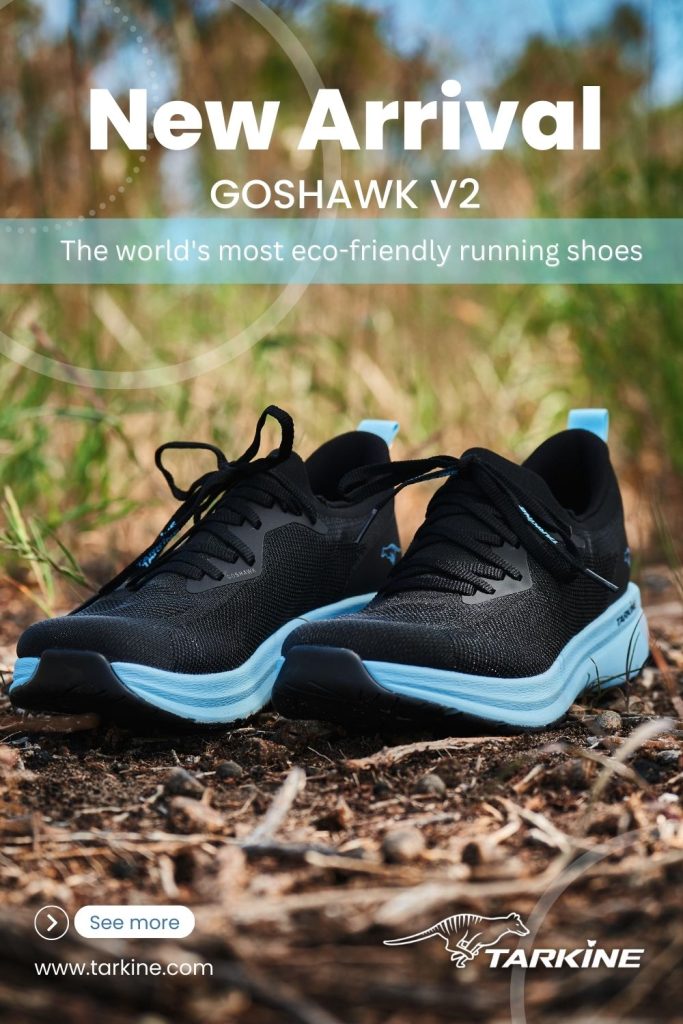 Well, Sunday 4 December 2022, was quite the day in Australian marathon history, wasn't it?
It's not every day the Australian marathon record gets taken down. And it's a very rare day indeed – unique, in fact – when both men's and women's records fall on the same day.
But that's precisely what happened on 4 December when first Brett Robinson ran a men's national record 2:07:31 in Fukuoka and then, a few hours later, Sinead Diver produced a 2:31:34 in Valencia.
Robinson vaulted over Lee Troop, Pat Carroll, Derek Clayton, Steve Moneghetti and Rob de Castella in breaking Deek's long-standing national record 2:07:51, set in Boston in 1986.
Diver didn't leap over quite as many bodies. She was already fourth on the national all-time list with her 2:24:11 in London, but she went past Lisa Weightman, Lisa Ondieki and Benita Willis to break Willis's former national mark of 2:22:36 set in Chicago in 2006.
View this post on Instagram
That's over 50 years – 36 for Deek, 16 for Benita – of Australian marathon history overturned in one day. Even longer if you add in the five years for which de Castella had already held the national record prior to his Boston performance with the 2:08:18 he ran in Fukuoka in 1981.
It is very tempting – a temptation not resisted by some – to acclaim 4 December, 2022, as the greatest in Australian marathon history. As observed above, it is a so-far unique day with both records being broken, but I think there's several greater days.
First, though, we should fully acknowledge Brett Robinson and Sinead Diver, both of whom have been knocking at the door of these records for some time now. Robinson, indeed, broke 2:10 for the first time only nine weeks earlier in the London marathon. That was a performance he considered too long delayed, largely by persistent problems with muscle cramps – the dreaded 'stitch' – in his longer races.
But while Stewart McSweyn and Ollie Hoare have (rightly) been hogging the limelight over recent times, Robinson has been quietly building a case to be regarded as Australia's most versatile male distance runner. He's the only Australian to have broken one hour for the half-marathon, running 59:57 to win Japan's Marugame half-marathon in 2020. He is a two-time major championships finalist (Moscow world champs, Rio Olympics) at 5000 metres and a world junior championships finalist at 1500.
Robinson also has three top-30 finishes at world cross-country to his name – Bydgoszcz in 2013, Guiyang in 2015 and Aarhus 2019, the latter two as first Australian finisher. It represents a comprehensive claim for consideration.
View this post on Instagram
Diver, by contrast, has had most success on the roads, followed by the track and not so much at cross-country. Her Valencia performance was one out of the box as far as 2022 is concerned, though she did presage it somewhat with a 32:29 road 10km in Burnie in late October. She has also made her ambition clear in tackling her recent marathons aggressively. The difference in her record run was that she put the two halves of her race together.
At a very experienced stage of her career, Diver has shown she is still improving. Just as well, too, because women's marathoning has moved to a new level. Brigid Koskei's world record 2:14:04 looks to have survived the year, but two newcomers – Chicago winner Ruth Chepngetich and Valencia winner Amane Beriso – have run within 14 and 54 seconds of it.
Way back in 2001, the redoubtable Kenyan Catherine Ndereba set a world record 2:18:47 in Chicago. Kerryn McCann finished third in 2:26:04. It was just five seconds outside her best but she commented how strange it felt was to run as fast as she could and still finish over seven minutes behind someone.
Coincidentally, both Robinson and Diver are a similar margin behind the official world records. The big plus is that they have got the Australian records moving in the right direction once again.
Another thing to point out is that records represent the fastest, the highest and the furthest an athlete has run, jumped or thrown, not who is the better athlete. When Alex Rowe equalled Ralph Doubell's 800 national record back in 2014, I wrote that this made him equal to Doubell, not the 1968 Olympic champion's equal.
In the same way, Brett Robinson is now faster than Rob de Castella but not better, and Diver is faster than Willis but not better. Indeed you can take the women's record back one more generation and observe that Benita ran a marathon faster than Lisa Ondieki, without being a better marathoner (though I would rank her a better all-round distance runner).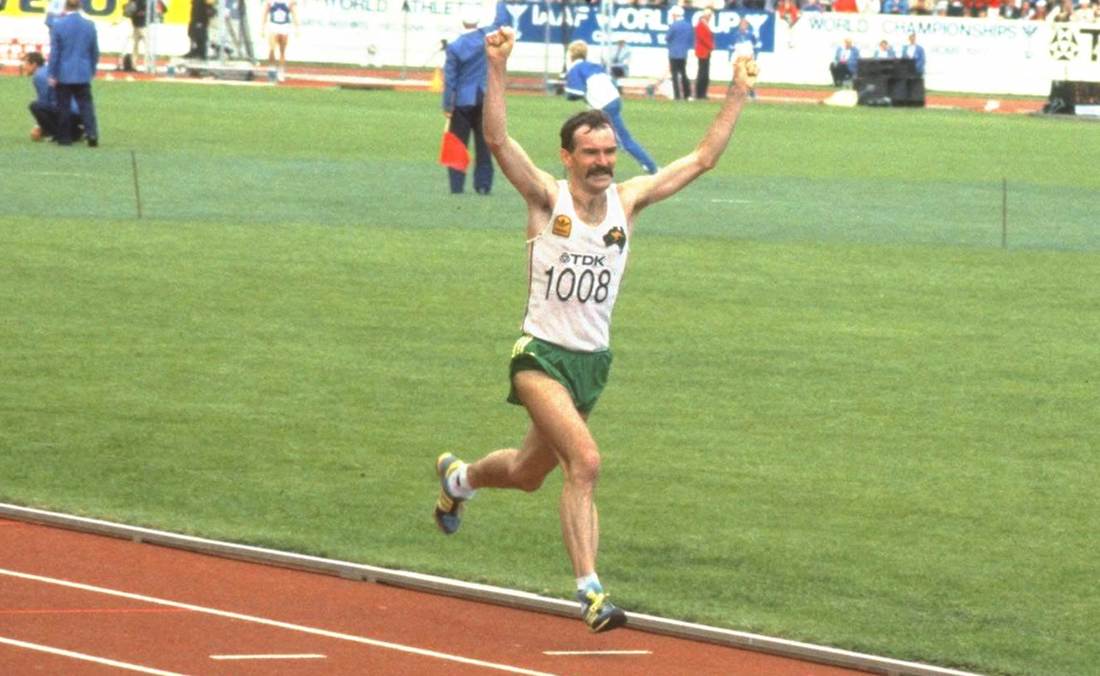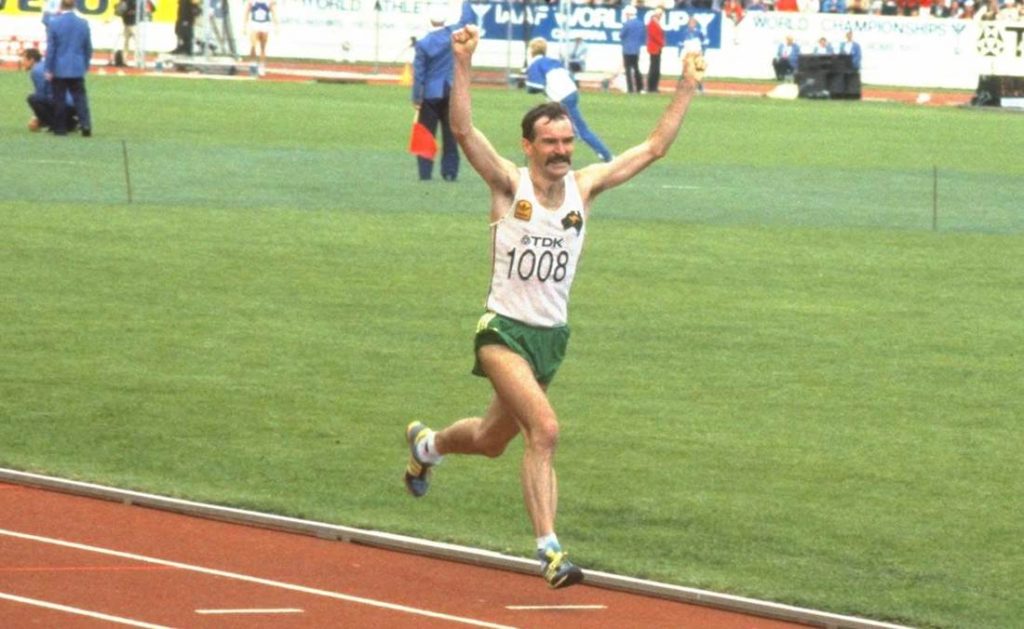 As far as great days go, 4 December is right up there in Australian marathon history. It is a matter of opinion, of course, but I think there have been greater single days. De Castella's world championships win in 1983, for example, Ondieki's Olympic silver medal in 1988. Derek Clayton's world marathon bests in Fukuoka (1967) and Antwerp (1969) were both winning performances, the Fukuoka one against a world championship-strength field.
Similarly, de Castella won in Boston in 1986 with a world best and, earlier, Fukuoka in 1981 with a time which was subsequently recognised as one. Ondieki win in the Osaka women's marathon in 1988 was a women-only marathon world best on an out-and-back or loop course. Steve Moneghetti's 2:08:16 came in winning the Berlin marathon.
Arguably all those occasions were greater for Australian marathoning than the first Sunday of December 2022.
But huge kudos to Brett Robinson and Sinead Diver for giving us the best marathon day in more than 30 years.