By Len Johnson
There I was, standing in the bowels of Hampden Park in my stockinged feet, my shoes with one of the athletes in what could charitably be called 'my charge', the other whisked away to heaven knows where by a Glasgow 2014 official and coming back heaven knows when.
Even by the standards of the Commonwealth Games I had already been having, this was not a happy moment. At least both athletes had disappeared from sight on the way to receiving a gold medal. My role as a team media attache was to shepherd athletes through the mixed zone and then back to the warm-up track where they would be re-united with the Australian team. You weren't meant to lose sight of an athlete, much less lose them altogether.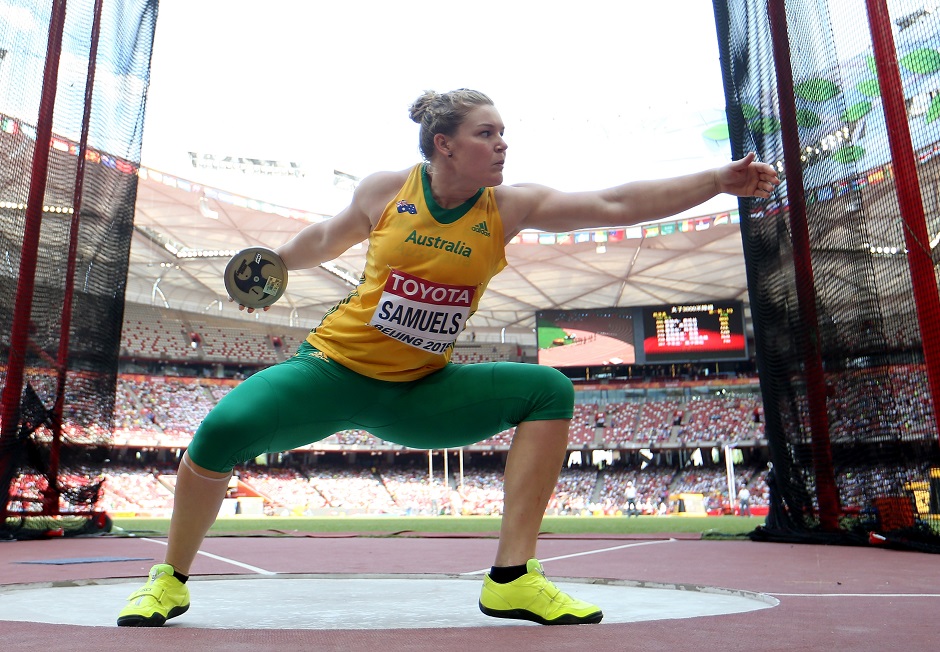 Dani Stevens had 'borrowed' my shoes and I was quite certain they would be coming back. The deal with athletes at a Commonwealth Games is they get to wear their sponsored shoes in competition only, the rest of the time, including medal presentations, it's strictly team-issue footwear.
Dani's team shoes had been the first thing she had taken before warming up and competing. Having won the discus final, as expected, they were in the bottom of her bag as she left the track and made her way through the mixed zone with its endless round of interviews. She needed shoes now:  mine were handy and, even better, a good fit.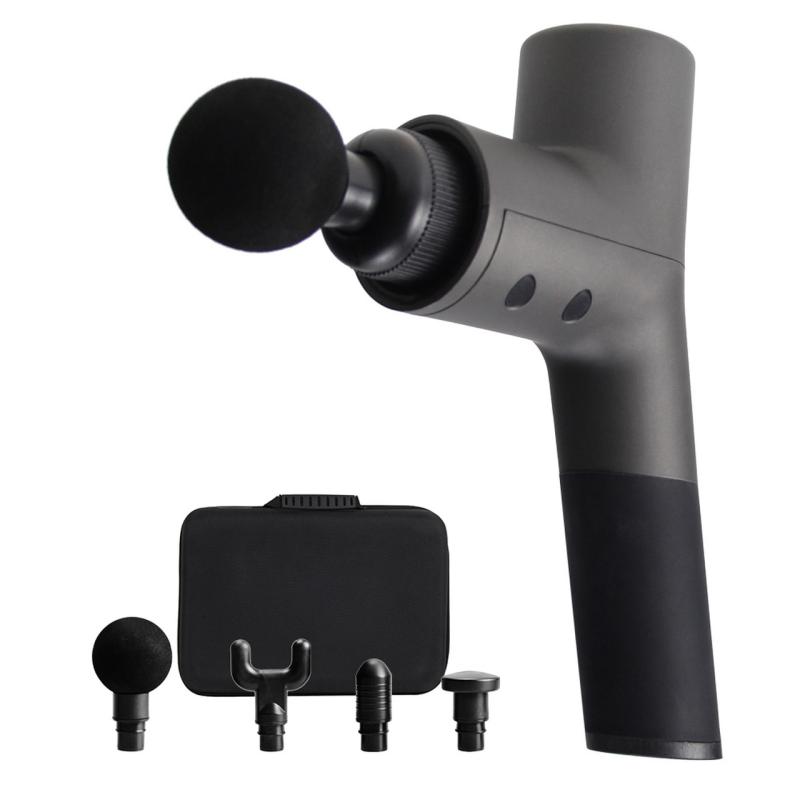 Stevens, Sally Pearson and high jumper Eleanor Patterson had all won gold medals on that chilly Glasgow night. In common with the other two a few years earlier, Patterson was a precocious young talent who had foregone competing in the world junior championships – and an almost-certain gold medal – in favour of jumping against more experienced rivals in the Commonwealth Games.
Patterson had hardly reached the mixed zone before she was whisked away by a protocol official who returned shortly afterwards to say it was just a short commitment and she personally would return Australia's least-experienced athlete, a quiet, 18-year-old high schooler from country Victoria, as soon as said commitment was fulfilled. All very reassuring, but the prospect of having to explain how on earth I had allowed my shoes and one of my athletes to disappear filled me with dread until both footwear and athletes returned.
After a rocky couple of years, Eleanor Patterson is back in town and I still have those size 10 shoes, but Dani Stevens has just announced her retirement leaving a hole in the Australian track and field line-up that is bigger and more significant than the temporary hole in my shoe department that night.
View this post on Instagram
Stevens joins two other great contemporaries – Pearson and Jared Tallent – in retirement. They have also been among our most significant contributors to the statistics by which athletes are measured – championships, medals and world rankings – both in their own era and across all eras. Of course, each has competed in an era when careers routinely stretch past one Olympic cycle, which tended to be the span of most of our earlier champions. With the exceptions of the Delhi 2010 Commonwealth Games and Doha 2019 world championships, Stevens competed in every major championship for which she was eligible from the 2004 Commonwealth Youth Games through to the Tokyo Olympic Games.
When 21-year-old Stevens (then Dani Samuels) came through a packed field in Berlin in 2009 to become the youngest-ever world champion in the women's discus, she was unknown to most, unnoticed (or under-rated) even by closer followers of the sport. She was already a World Youth champion (2004), a Commonwealth Games bronze medallist and world junior champion (both 2006), a world championships representative (2007) and an Olympic finalist (2009). Yet, as Track & Field News editor Gary Hill commented in his event report (speaking of the magazine's preview): "Winner Dani Samuels somehow didn't even make our top 10."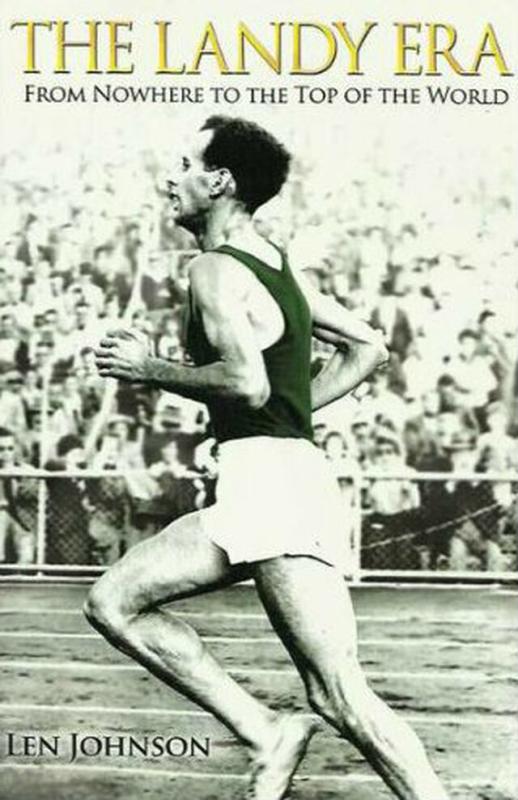 It was not hard to fathom why few predicted a medal. Olympic champion Stephanie Brown Trafton was in the field, along with Franka Dietzsch, Ellina Zvereva and Irina Yatchenko, winners of the past five world titles (and six of the past seven) between them. The world champs bombed out in qualifying, however, and the Olympic gold medallist made the final but finished last.
A fierce summer thunderstorm also disrupted the evening program, with all events delayed and competitors in the men's high jump and the discus having to contend with wet run-ups and a slippery throwing circle. Through all this, Samuels/Stevens kept her composure. On a night when personal bests were as rare as hen's teeth, she produced the only two. A 64.76 in round four took her into the silver medal position; her next throw, 65.44, struck gold. Cuba's Yarelis Barrios set Australian nerves jangling in the final round, but her 65.31 fell just short.
Pointing out that it was around 5am Australian eastern standard time, Samuels observed that, her family aside, not many people would have been watching back home.
"I expect this will be a big story in Australia once they wake up," Samuels added.
She got that right, her next ambition – for London 2012 – not so right. "I would really like to win there and my goal will be to improve to 70 metres by then."
Instead, Stevens had to settle for the final in London, an agonising fourth at Rio 2016, a silver medal in the London 2017 world championships and Commonwealth triumphs in Glasgow and on the Gold Coast in 2018. She got close to the 70-metre goal with 69.64 for the London silver and again with her Games' record 68.26 on the Gold Coast.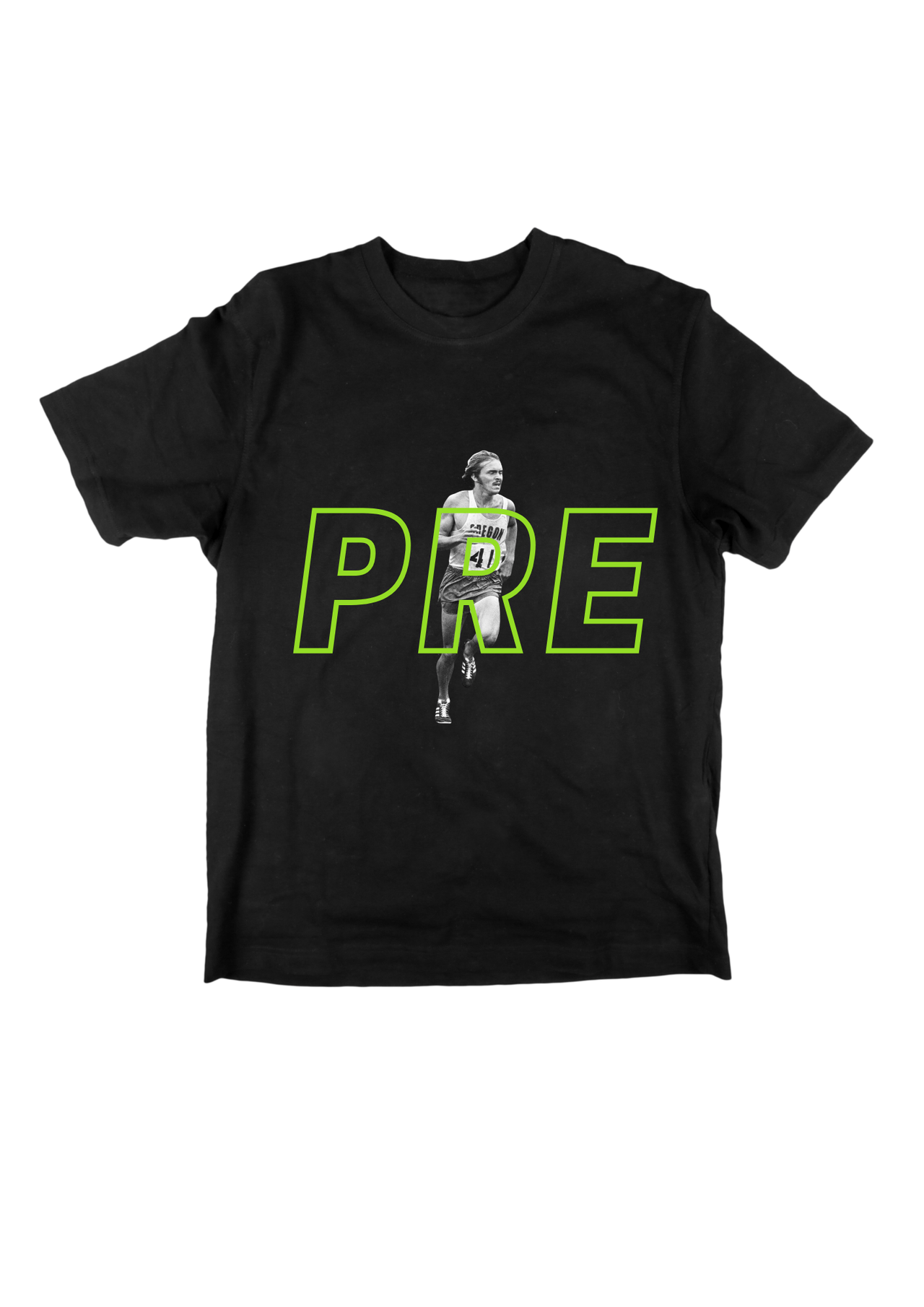 And she became a fixture in the world's top-10, Track & Field News awarding Stevens a top-10 ranking each year from 2008 to 2018. Eleven years straight is the longest streak by any Australian athlete. Constancy in competition mirrored stability off the track: Stevens had the same coach, Denis Knowles, throughout her career. Others who joined the support team along the way tended to stay the course.
After this long period of enduring excellence, severe back and neck injuries blighted the latter part of Stevens's career. She came back to make the team for Tokyo – a fourth Olympics – but missed the final.
True to form, Stevens was thinking team in her retirement announcement.
"I've always said that any medal I've won, I wish I could break into 10 different pieces and hand them out to the people around me," Stevens said. "That inner circle of mine has sacrificed so much and the medals are the result of what we set out to achieve as a team."
I doubt any of them would begrudge a moment of their support.
View this post on Instagram