You're just back from winning the Nagoya City Half Marathon in Japan, clocking a new PB. How cool was that international experience and taking out the race win?
So cool. I'd never been to Japan or raced internationally so two more goals got ticked off. Wait, 3 – I got a new half PB too! I was so well looked after by the race directors and organisers and had my coach there too, the support was incredible. I feel really lucky to have had such a fantastic experience and would love to go back. I was surprised with the PB and the win as I'd done very low mileage for the weeks before and was unsure how my legs would handle the step up in distance after all the track running. I went in relaxed but excited, it was a sweet way to see a new city and the atmosphere was unreal.
You recently finished 6th in the Australian National 800m final with a time of 2:03.83. How happy were you with this rock solid performance and new PB?
I was super happy with how I went at Nationals. It was my first Nationals (my first track season!) and only my 4th ever 800m race. It was an incredible experience. By the time I got to the 800 final I'd had 3 days of racing in my legs and to be honest, I felt pretty sore and tired. I actually ran slower in the final than in the heat so felt a little disappointed but overall I was thrilled with how it all went and just super stoked to be there and watch such incredible athletes. If I did it again I'd choose either the 800 or the 1500 – not both! That way my legs would hopefully be fresher.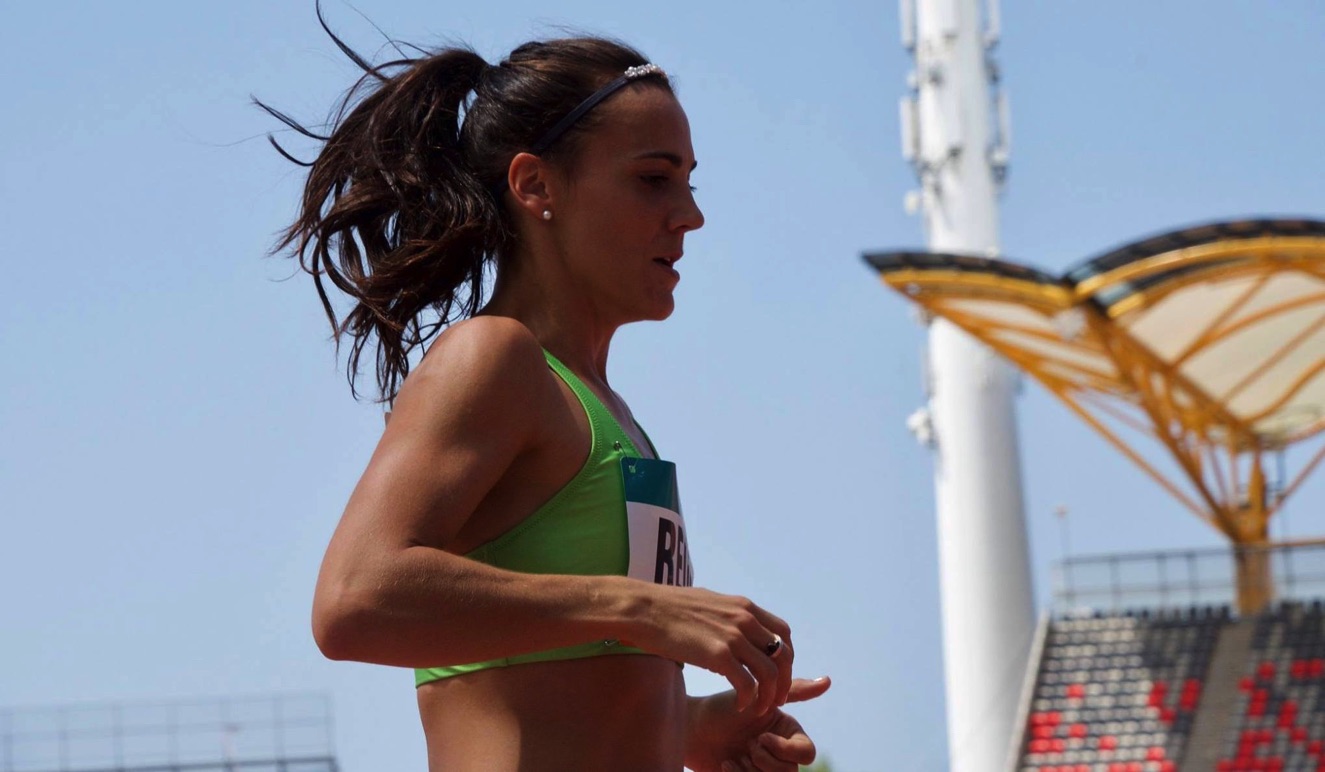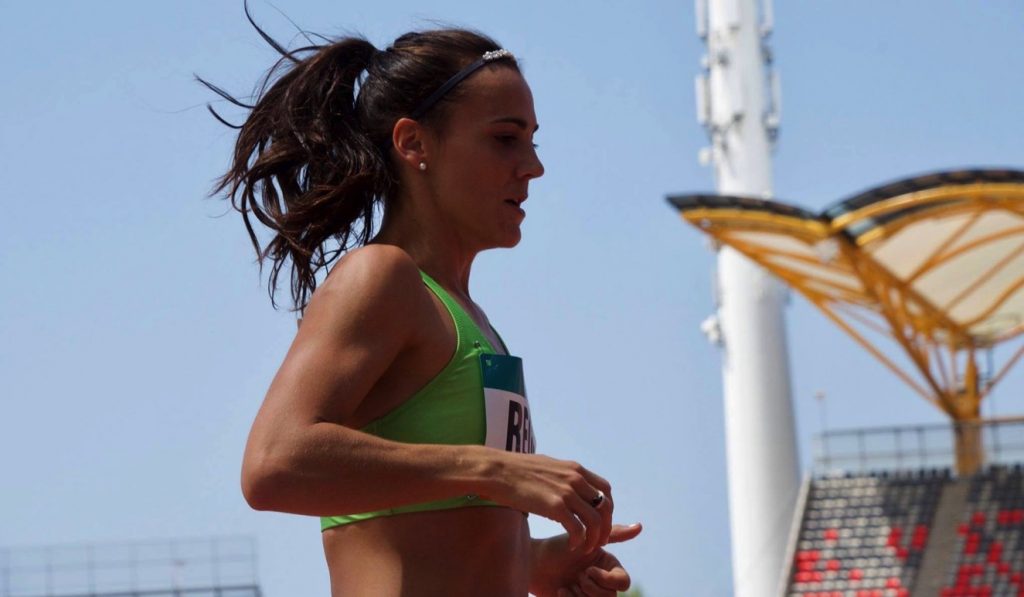 You also PB'd in the 1500m and finished 9th in the final with 4:14.75. What do you attest this and other recent outstanding times and improvements to?
Consistency. I've finally managed a solid 18 months of training without any injuries or sickness. It's what I've often lacked. I think that the consistency comes from having found the right balance of training intensity, rest, work and home life. I've better learnt how to listen to my body and appreciate that more is not always better. It's ok to take days off! I don't take things too seriously; I often have no clue what's going on and still get super over excited (think kid in a candy store) when it comes to racing and new running experiences. I have amazing people in my corner too. In particular, my coach Gary and husband Matt…they deserve the medals and have played the biggest part in my running successes.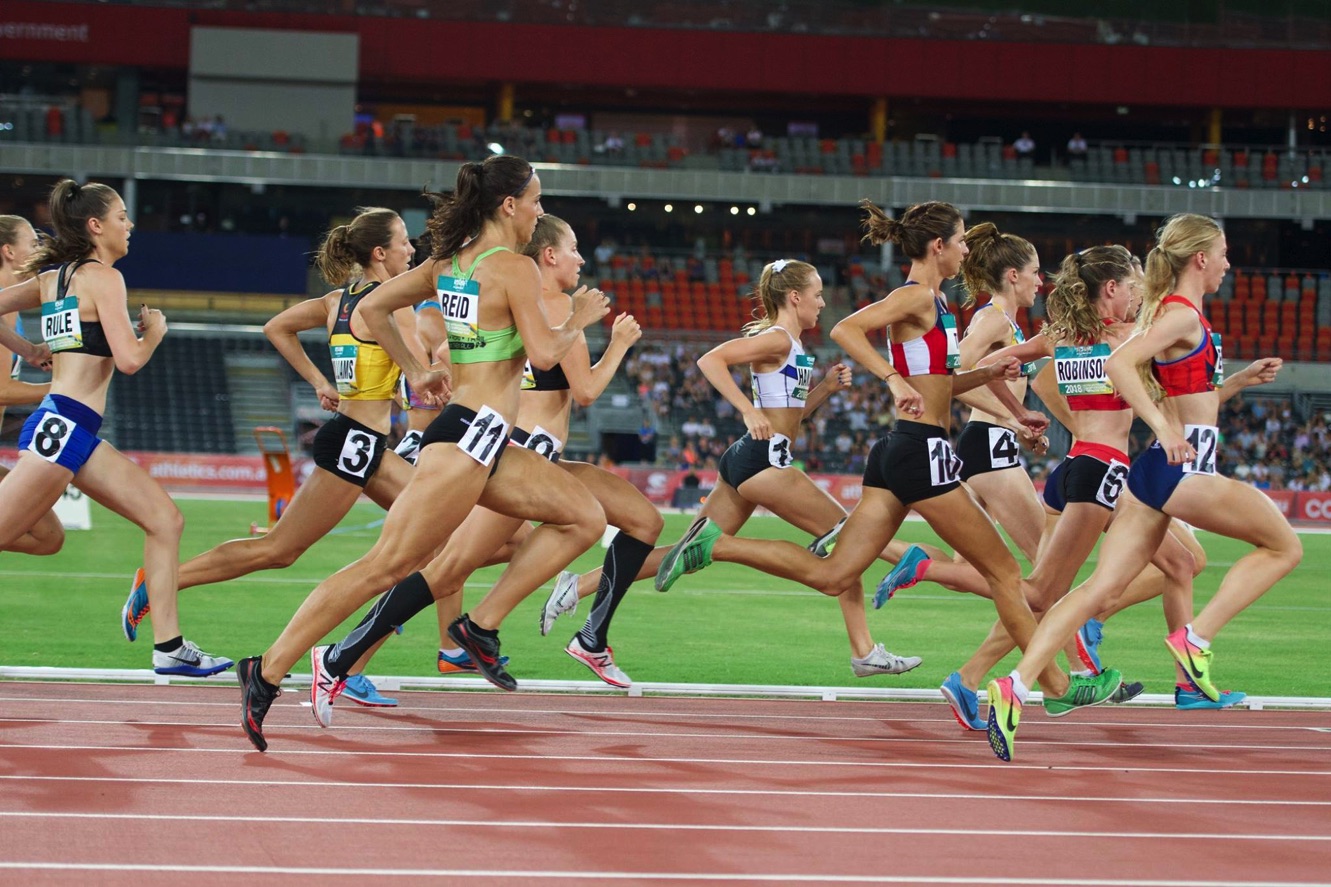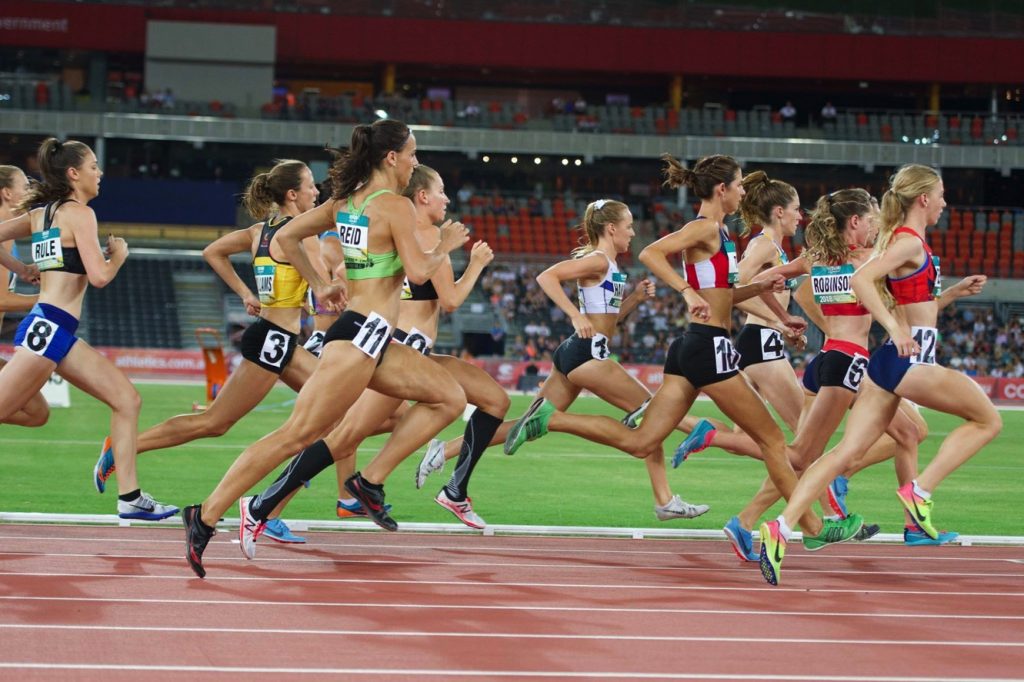 You have a sub 3 hour marathon PB of 2:55 from 2014. Are you planning on cracking out another one in the near future and how did you feel running that distance?
Nope. Absolutely not. The Melbourne marathon was a very last minute decision, no training or preparation but I enjoyed experiencing the gruelling distance. Box ticked! I actually made a friend during that run and we kept in touch afterward but no, the marathon is not for me.
Can you please outline a typical peak training week with sessions?
Monday: •AM Strength session (my husband writes my strength program) •PM Rest or an easy 8-10k run
Tuesday: •AM Speed session, for example: 10x200m with 30 sec rest between reps 1 Lap jog then spikes on and 1k hard Lap jog then 4x800m •PM Easy 8-10k run
Wednesday: •AM Strength session •PM Tempo session for example 2k warm up, 8k @ 3.45-4.05 pace, 2k cool down
Thursday: •AM Rest •PM Speed session, for example: 4x 1200 with a lap jog between reps then 8×300 in with 1min rest between reps
Friday: •AM Strength •PM Easy 12k run
Saturday: •AM Threshold run followed by hill efforts for example: 4K warm up, 4K @ 3.20 pace then 10 45 second hill sprints, 2k cool down
Sunday: •Long run day. 16-18k I usually take 1 rest day a week – a Monday or Friday depending on how I'm feeling.
Late last year you beat a very strong field including Jenny Blundell in the women's 800m at the Albie Thomas Mile. Did that win give you the confidence that you could not only match it with cream of the crop but you could beat them?
That race was my very first 800m race and was just over a week after I'd raced my first 10,000m track race at the Zatopek10 in Melbourne. I loved it. I'd had a great time in Melbourne and some decent rest and fancied trying something new. Coach had been suggesting I try some shorter races for a while and so, after Zatopek we decided I'd do the 800m at the Albie Thomas Mile. The run definitely gave me confidence. I had felt as though I had some decent speed in my legs for a while but you just really don't know until you try and so yeah, that race was super helpful in giving me the confidence to start some track racing.
What are some of your major goals with your running?
To be honest I'm still not 100% sure on my goals just yet. The last 12 months ticked off lots of goals both running and non running related so I'm pretty happy for now. It's been such a whirlwind few months from Zatopek in Melbourne, the 800m at Albie Thomas, my first 1500m race, first State and National events and a trip to Japan to race a half marathon. I'm enjoying some down time for now but plan to keep fit and fast and develop a plan in due course.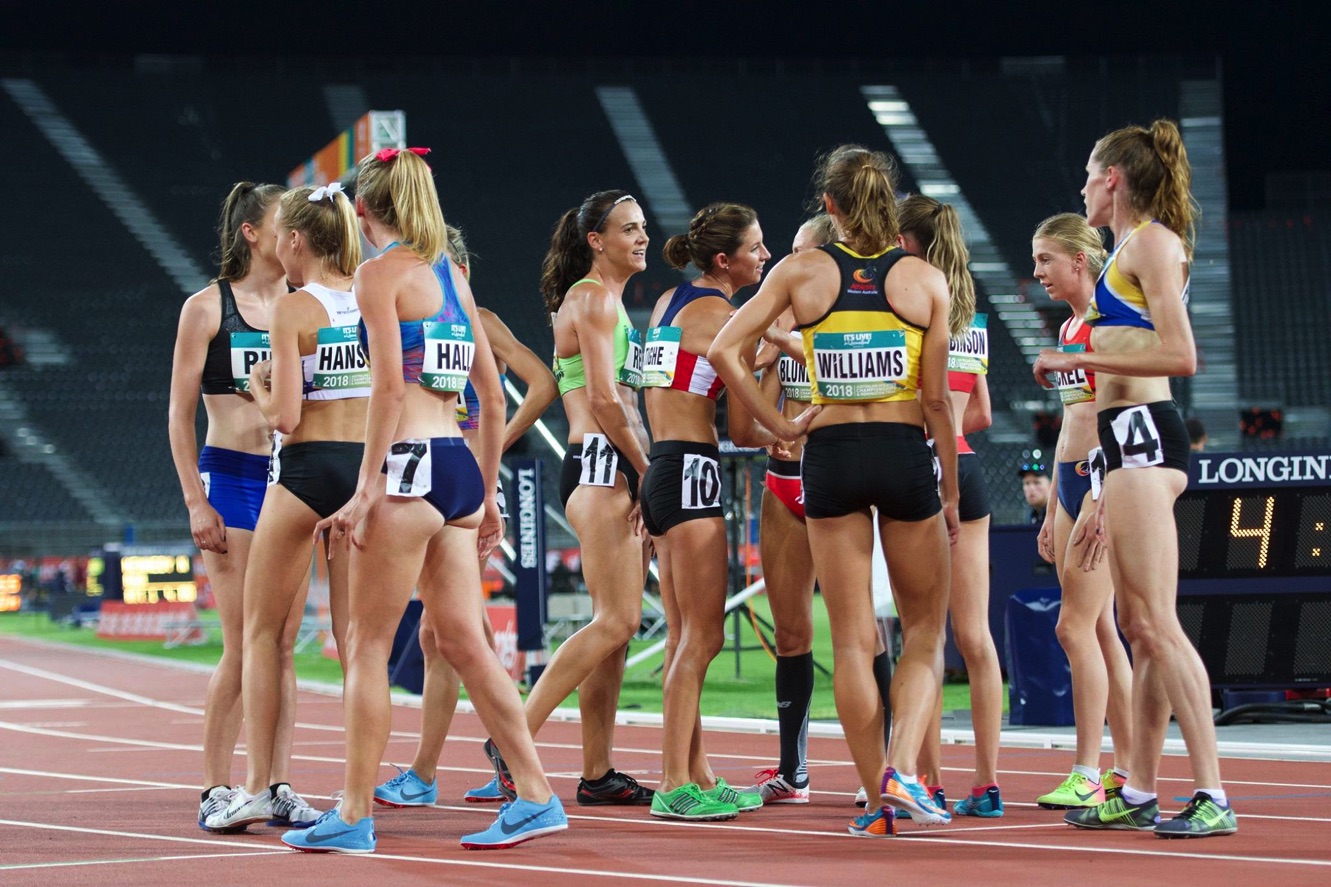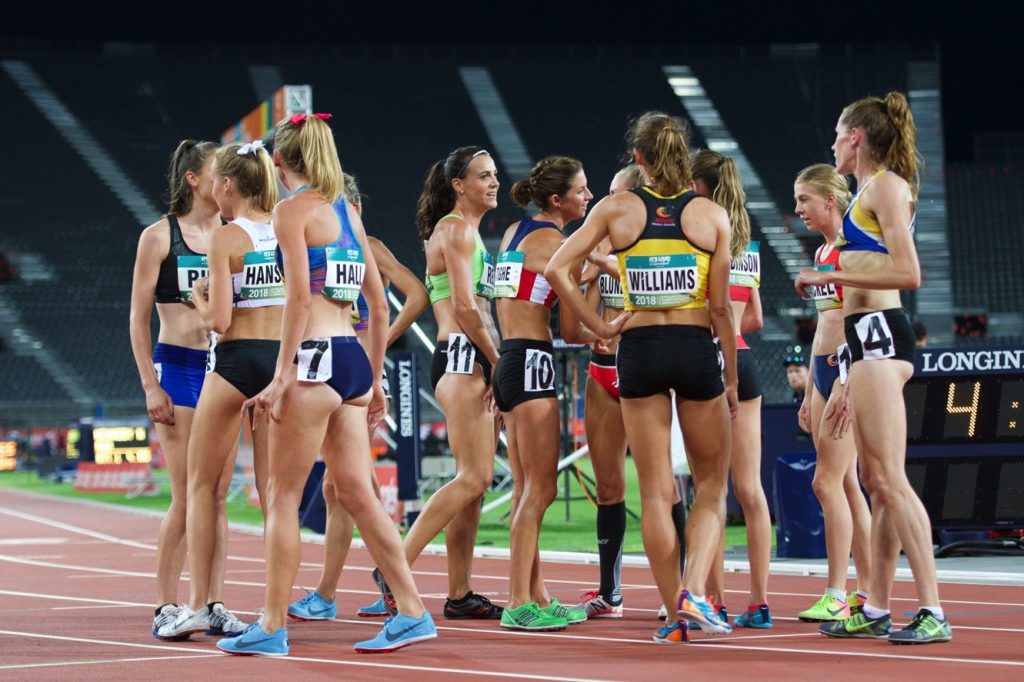 What's the next race on the cards?
Hmmmmm….I think I might race the 10k in Canberra in a few weeks as part of the Australian Running Festival. I love Canberra.
Top song/s currently on your playlist?
Oh dear…..Gangsters Paradise, Zombie by The Cranberries, Sandstorm by Darude and some Neil Young. Such a mixed bag!!