Kendra Hubbard DATE OF BIRTH 29 SEP 1989
Distance: 100-400m
Personal Bests
DISCIPLINE
PERFORMANCE
WIND
PLACE
DATE
RECORDS
100 Metres
11.83
+1.5
Brisbane (AUS)
03 DEC 2017
200 Metres
23.74
+0.7
Canberra (AUS)
27 JAN 2018
400 Metres
53.44
Canberra (AUS)
26 JAN 2018
4×100 Metres Relay
45.36
Adelaide (AUS)
21 FEB 2015
4×400 Metres Relay
3:51.59
Melbourne (AUS)
11 DEC 2014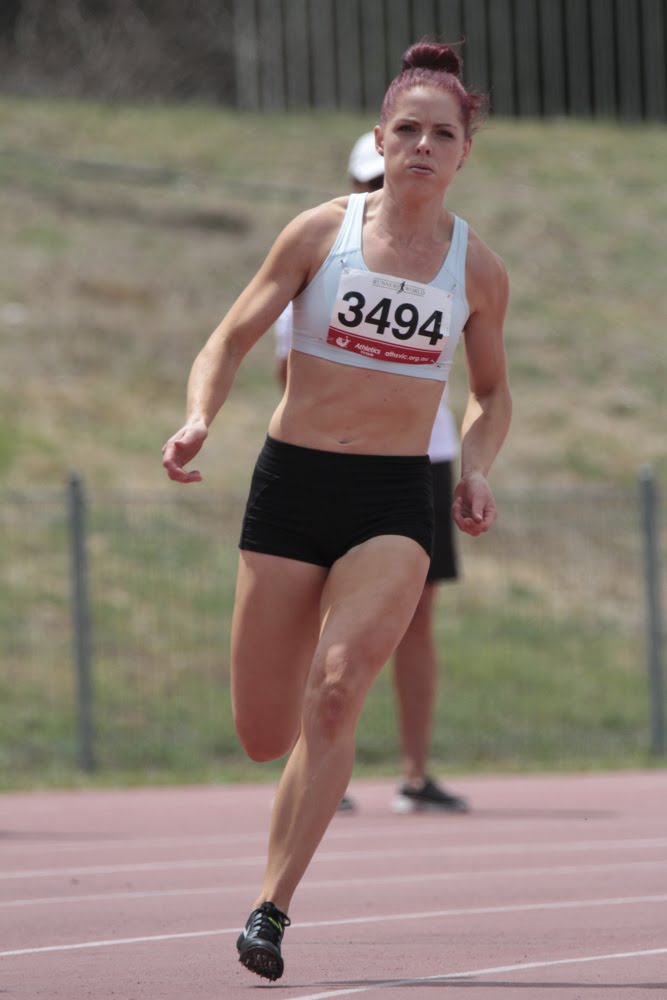 Where are you currently at with your training and what are the next few races on the cards?
Since nationals I have competed at the Vic State Champs (bronze 200m) and the Bendigo Gift where I had a bit of fun running both the women's and open 400m. They were very different 400m races – in the women's 400 I had the honour of running from the scratch mark and chased people up to 60m in front of me. Whereas in the open race I was the frontmarker running from 40m.
Aside from this I only have the Stawell Gift left for this season. I'm in my last week of training before Easter and I'll be running the women's 120m gift and open 200m.
Who are you currently coached by?
My coach is John Nicolosi who also happens to be my husband. John has coached me for the last 4 years and he is also a physiotherapist which is a huge benefit when it comes to recovering well and looking after my body.
You recently PB'd in the 200m (23.74) and 400m (53.44) in Canberra earlier this year. What were the key factors that allowed you to produce these top times?
Canberra was the highlight of the season for me. I've always run 400s to help with my 200, but this year we made the decision to focus more time on progressing the 400. Going into this season my PB was 55.23 and if anyone had told me I would run 53.44 I wouldn't have believed them.
Coming from a 100/200m background, we've worked really hard at maintaining my speed but have also added in a lot more longer speed endurance reps. These longer fast reps definitely helped me to run PBs in both the 200 and 400. My 200 PB was 5 years in the making so it was great to finally tick that off the list.
I've also stayed on top of recovery, regular physio treatment and yoga which has allowed me to get the most out of every training session.
What's your peak training schedule look like?
My usual week involves 3-4 running sessions, 3 gym sessions, yoga and physio.
Monday: track – plyo & acceleration development e.g sleds or hills plus special endurance reps 150-300m
Tuesday: gym – squats & power cleans
Wednesday: physio treatment; track – speed development e.g 50m reps from blocks & 1-2x fast 350s
Thursday: gym – snatch & split squats followed by yoga
Friday: recovery or light warm up
Saturday: track – plyo, fly work & speed endurance runs up to 450m, followed by gym – squats & power cleans
Sunday: rest/recovery, treatment if needed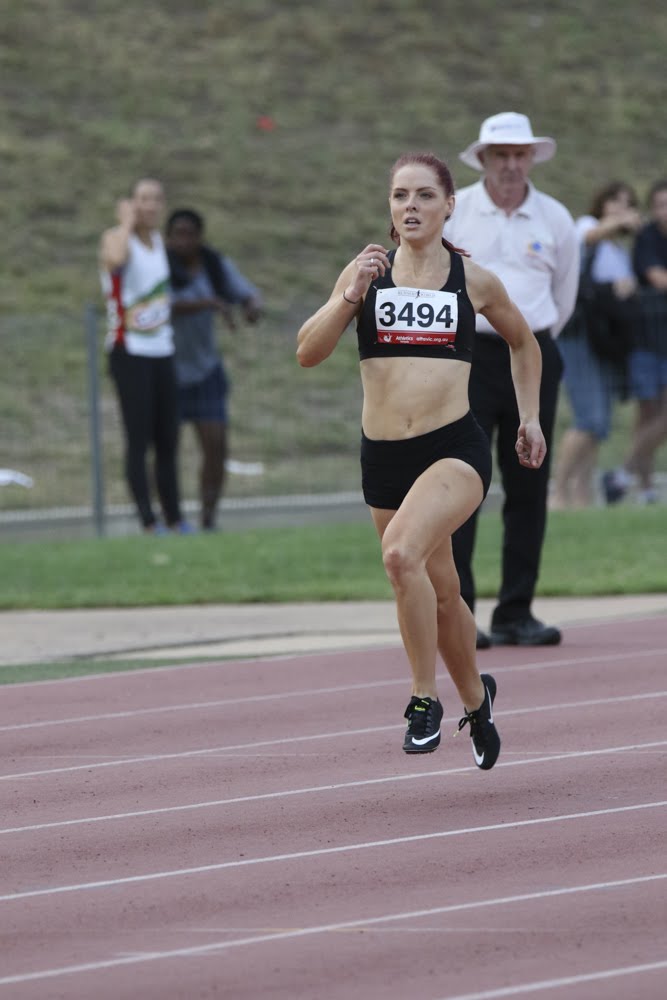 You recently made the final and finished 8th in the 400m at the Australian Nationals with 54.82. How happy were you with your performance?
I would be lying if I said I wasn't disappointed with my nationals result. Although it was great to make a national final in my first year of focusing more on the 400m, I unfortunately didn't run to the standard I know that I am capable of.
What's your favourite Australian track meet?
I really enjoy pro running so it's hard to go past the Stawell Gift. This will be my 14th year of making the trip to Central Park and with such a great atmosphere and history, I look forward to it every year.
I would also say that as the ACT state championships continue to grow it has almost become an unofficial nationals rehearsal, which is exciting for the athletes. It is greatly appreciated that ACT Athletics are always putting the athletes first and increasing the opportunities for us to run fast or run multiple rounds against strong opposition.
What is your greatest athletics achievement to date?
Winning a bronze medal in the 2013 200m national final is definitely my greatest achievement. It was one of those rare weekends where everything comes together and I ran PBs in every single race – heats, semis and finals. Up until this season, my 100m and 200m PBs were from this meet.
I also have great memories of winning the Bay Sheffield 120m women's gift in 2011 and the Stawell women's 400m in 2013.
Are there any standout athletes throughout time that have inspired you on your journey and why?
When I was younger I always loved watching Lauren Hewitt and Melinda Gainsford-Taylor. Every year my parents would take me to the A Series at Olympic Park and I remember lining up to get their autographs. I was even lucky enough to run in a state league relay with Lauren Hewitt when I was around 15 years old.
Long term goals within athletics?
My next goal is to break 53 seconds over 400m but long term I'm happy as long as I'm continuing to get faster – with that the results will come.
Favourite current song or songs?
I like lots of different music but right now my favourites would be All The Stars – Kendrick Lamar, Need You – Flight Facilities and Chasing Stars – Alice Ivy & Bertie Blackman.