By Anneliese Rubie | Australian Athlete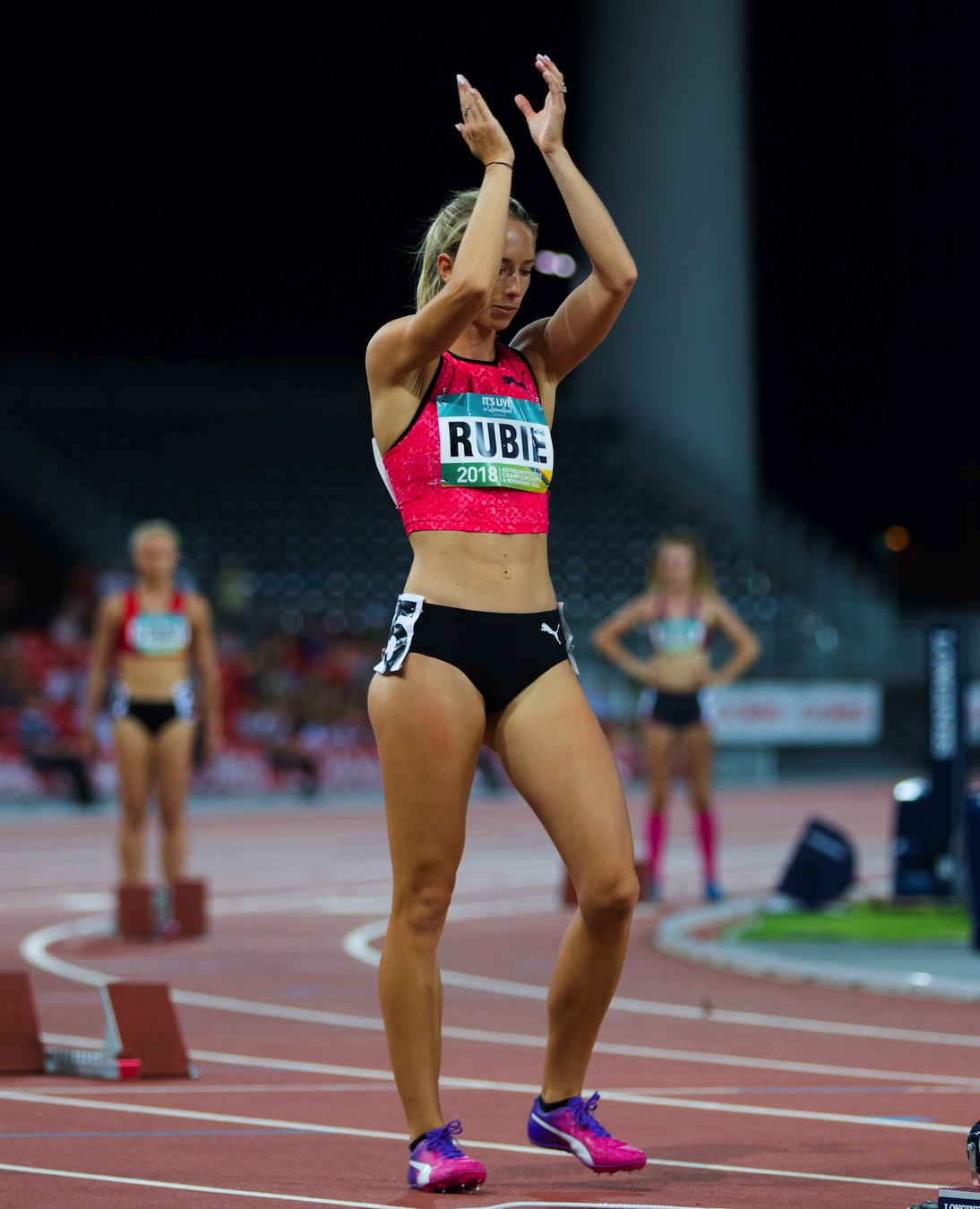 The Gold Coast Commonwealth Games really did live up to its name, the 'golden'
games so to speak. There was green & gold absolutely everywhere. Australia
produced more gold medals than any other country. There was a constant golden
glow about everything because of the beautiful QLD weather.
Except for of course, the night of my 400m semi-final! Torrential rain drenched
Cararra stadium so when the time came for the gun to go off, the track was 2cm
deep in water.
Although there was no golden weather that night, the atmosphere sure made up
for it. I've never been more nervous or excited to run. The nerves stemming from
the knowledge that this was an incredibly surreal situation.
The excitement from the fact that I knew I was about to be living out this surreal
moment that I've always dreamt of.
As I walked into the stadium, the energy was palpable. Although the conditions
weren't the best I've ever had, my preparation was. My goal going into the Games
was to run a PB & make the final and I had done everything possible in the
months, weeks & days leading in to make sure that when the time came, I could
perform. Coming off a large fitness & strength base by dabbling in the 800ms last
year, and adding to that a new layer of speed & technical work, I knew I was in
shape for a PB. I can't believe how helpful the crowd was. With 150m to go, the
whole crowd of 35,000 people roared as I turned the final bend and it lifted me
off the ground toward the finish. A PB of 51.51secs and through to the final. That
night, and every single day I competed I felt something extraordinary in the air.
Read the complete diary in Australian Athlete by purchasing here: https://australianathlete.org/
Sneak peek below: