Written by Jaryd Clifford – Runner's Tribe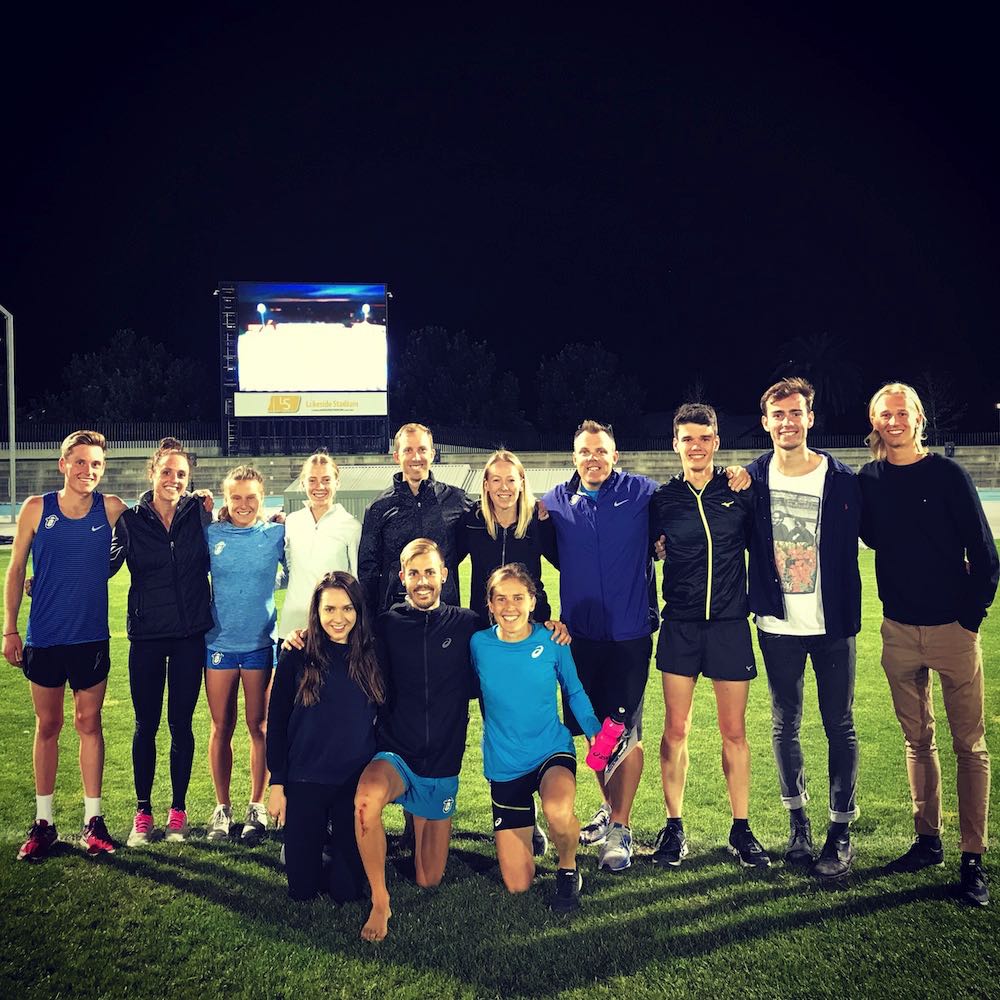 Adam Didyk & Team Tempo: Putting South Australia back on the running map
It was a brilliant stroke of genius during a despondent period that propelled Adam Didyk down the path of coaching. At a dinner table in 2007, uncertainty filled the conversation. He was facing the peril of achilles surgery and an ominously indeterminable time on the sidelines – an intolerable prospect. His dinner companion was fellow runner Toby Medlin. A local 1500m specialist with optimistic ambitions of qualifying for the National Championships. That night they struck a fateful deal – Adam was to go home and write three months of training. He would meticulously plan each day's work and in turn follow on his bike with ritualistic habit. This was his first athlete and the beginning of a new role in running – he was in his element with stopwatch in hand. This was the dawn of a coaching career establishing him as one of the most respected voices in Australian distance running. Guiding the likes of marathon great Jess Trengove and Olympic champion Jared Tallent, his story traces a roller coaster narrative. At its heart is the creation of one of the nation's finest training groups – Team Tempo. This is the story.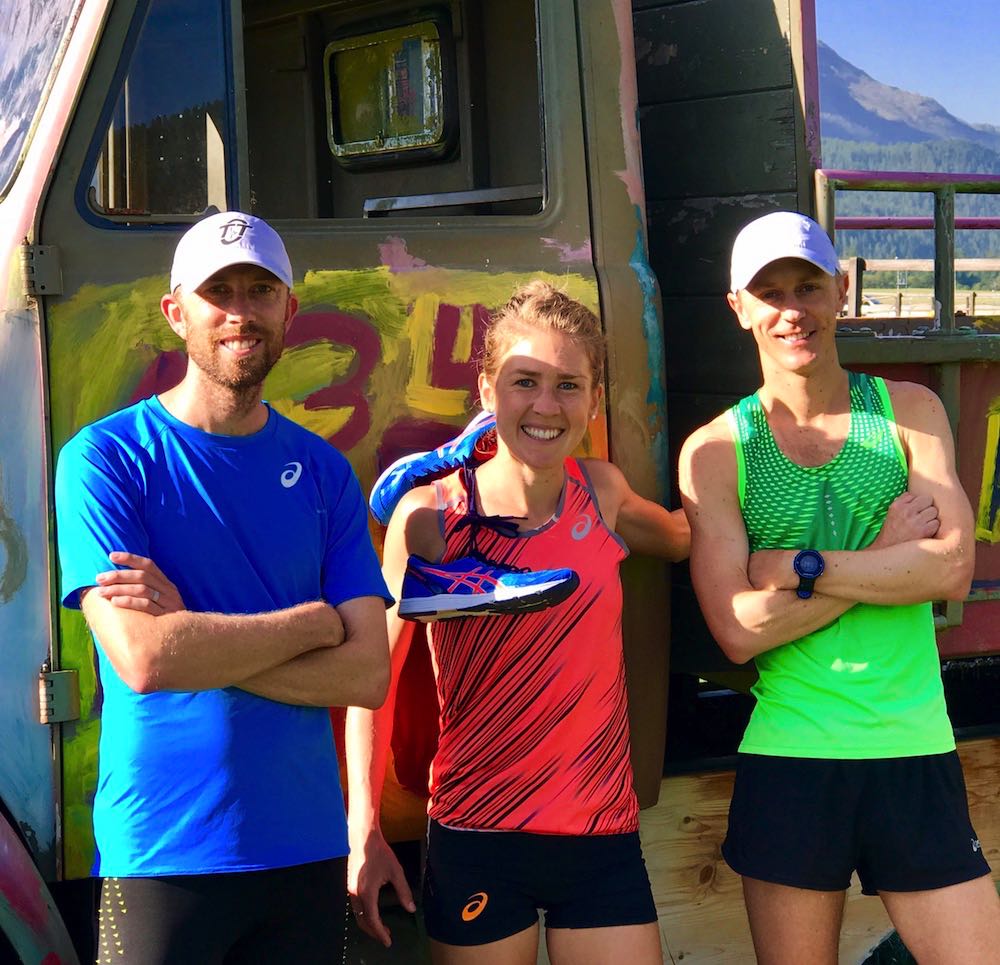 *
Born in 1981, Adam entered the world at the zenith of South Australian distance running. Ignited a decade earlier by the steeplechase world record of Kerry O'Brien, a running boom in the state produced the extraordinary marathon exploits of Lisa Ondieki and a slew of state records by Dave Fitzsimons – highlighted by a 13:17 5000m – that still stand today. However, by the time Adam broke into the open ranks, elite running had experienced a frustrating decline. "The hard part about being based in Adelaide was that you didn't see many people reach the top level," he said. This hopelessness sparked his decision to move to Ballarat to train under the tutelage of Rod Griffin in the hope that he would find the ingredient that was lacking at home. To the contrary, he discovered that there was no such ingredient and that his hometown had everything it needed to create a high performance training environment. Upon returning to Adelaide, he decided that something needed to change. "I had a sense that South Australian athletes weren't being taken seriously. My motivation was to change that. Why couldn't we do things better?" The ambition to put South Australia back on the running map was burning fierce.
After guiding Toby Medlin to the National Championships Adam experienced another stroke of fate. Hills District Athletic Club coach Roger Pedrick decided to retire from coaching leaving Adam to take the reins of his group. Momentously this included a young Jess Trengove, unsure of her future in the sport. "I thought it was a good time to wind down the running and put more energy into playing netball," she said, revealing how close she was to giving it up. However Adam's persistent motivation soon saw improvement in her running and within nine months she decided to "give running a crack." A decision that has proved to be significant to marathon running in Australia.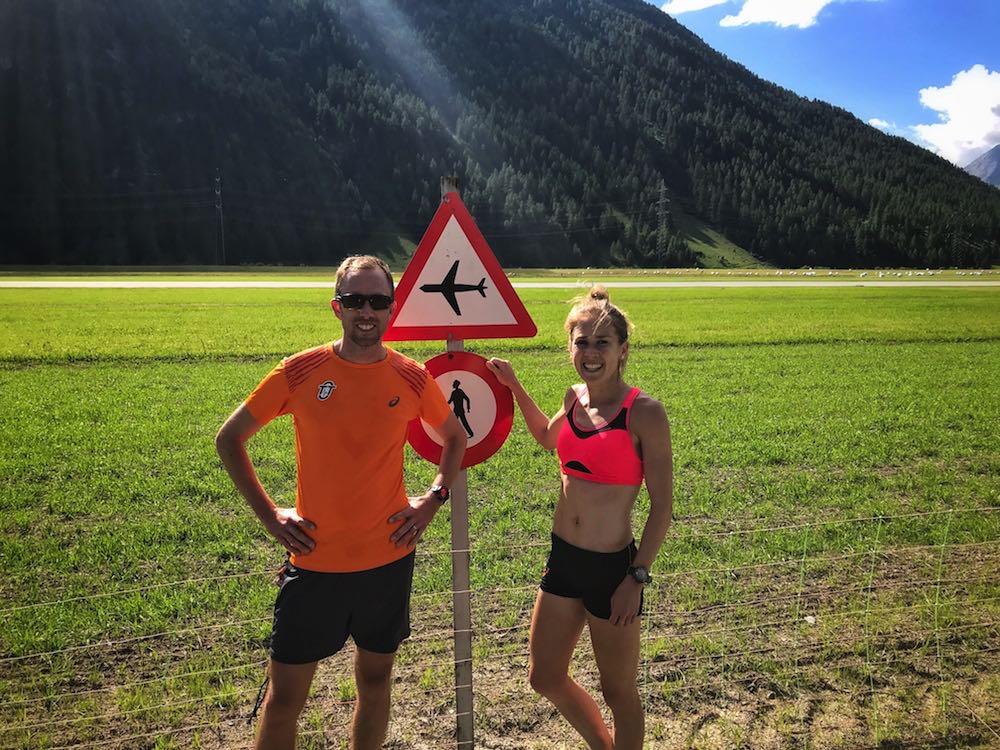 What soon followed was the creation of Team Tempo and the idea of building an Adelaide based group that could match it with the best in the country. "I was a real advocate for group-dynamics and team cohesion. We had athletes from all different clubs which was unique in Adelaide at the time," he said. Riley Cocks – 2017 World Uni Games 10,000m runner – repeated this idea of team culture. "Everyone is driven. Everyone has a purpose. Everyone has experienced the same pain and exertion that comes from pushing your body to the limit," he said. "After a bad run they are there to pick you up. After a good run they are there celebrating with you. They understand what it takes." This environment – akin to a football club – has promoted great personal growth as well as some inspiring athletic performances.
This came to fruition in the lead up to the 2012 London Olympics when Jess Trengove ran a mighty debut marathon of 2:31 in Nagoya to qualify for the Games. "I will cherish that moment forever. I remember lying on my hotel bed that afternoon and seriously questioning whether it had really happened," she said. For any coach having an athlete at the Olympic Games is a big deal, when you are only 30 it is an invaluable experience. "When I went over to London my eyes were wide open. I wanted to learn as much as I could," he said. Jess ran impeccably in her debut Olympics, storming through the field in the back half to finish 39th. Despite this success, Adam had no illusions of his place in the coaching world. "I wasn't walking away from the London Olympics thinking I was some hot shit young coach. I was actually quite anxious about it and knowing the expectation on me as a coach was going to increase. At that age I don't think I was ready to cope with that."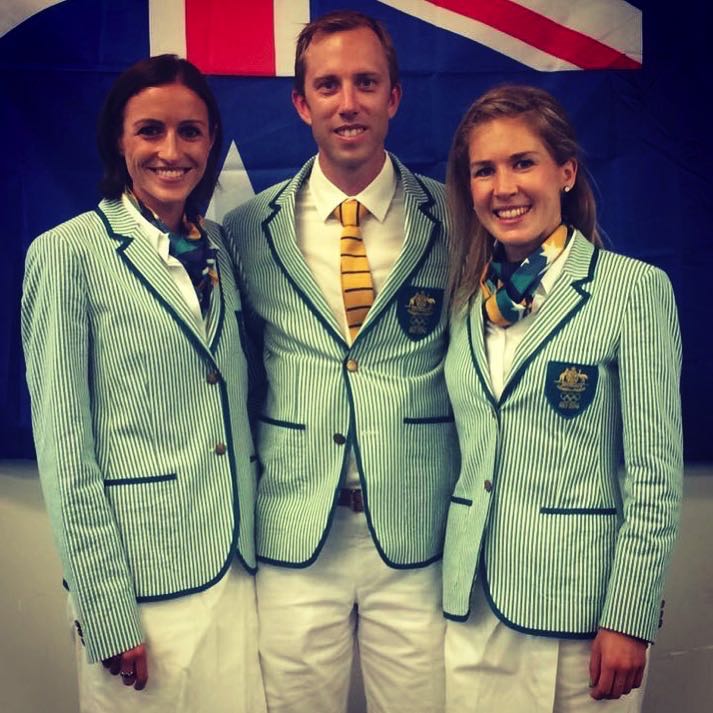 Another year of learning in 2013 saw another great result from Jess – placing 11th at the World Championships. Adam and his wife Kate also became parents to their first child Brodie. In order to support a growing household he founded TempoRunCoach ( https://www.temporuncoach.com/ )– a business model aimed at supporting the endeavours of all runners from all walks of life through coaching. The squad also expanded, welcoming former junior star Madeline Heiner (now Hills) back to the sport after an eight-year hiatus. Then in 2014, Team Tempo hit another level with another breakthrough. Madeline proved her purpose with a sensational 4th in the Steeplechase at the Commonwealth Games. Adam undertook the role of Australian marathon coach where he witnessed Michael Shelley's final preparations before his unheralded gold medal. Nonetheless, it was Jess that made the biggest impression. Following a tough lead-up campaign, she employed her trademark blistering second half to claim a magnificent bronze medal. "My body was filled with tingles. I remember thinking I may never have an opportunity like this again – relish every second and keep running hard," she said. For Adam it was beyond his wildest dreams. "It was surreal. I was getting choked up at the finish. I was thinking 'geez, I coach a runner that just won a medal at the Commonwealth Games,' you have to pinch yourself." 
When speaking to Adam, enthusiasm is in every word. Passion pulsates through him like a natural element. He is aware of his influence and the role he can play for people in pursuit of their dreams. Despite all this – and his coaching accolades – he does not subscribe to the concept that a coach can win a race for an athlete. "My role is not to compete. The athletes get on that start line. They win the race. I don't win the race," he said. He also has a coaching philosophy that lends itself to understanding that improvement is dependent on the athlete. "I can put my thoughts down on paper. I can write the training program. But if the athlete does not get fully on board, it's just numbers and words on paper," he said. These ideas, strengthened through experience, are at the core of Team Tempo. Over the next year, they continued on their trek of progress.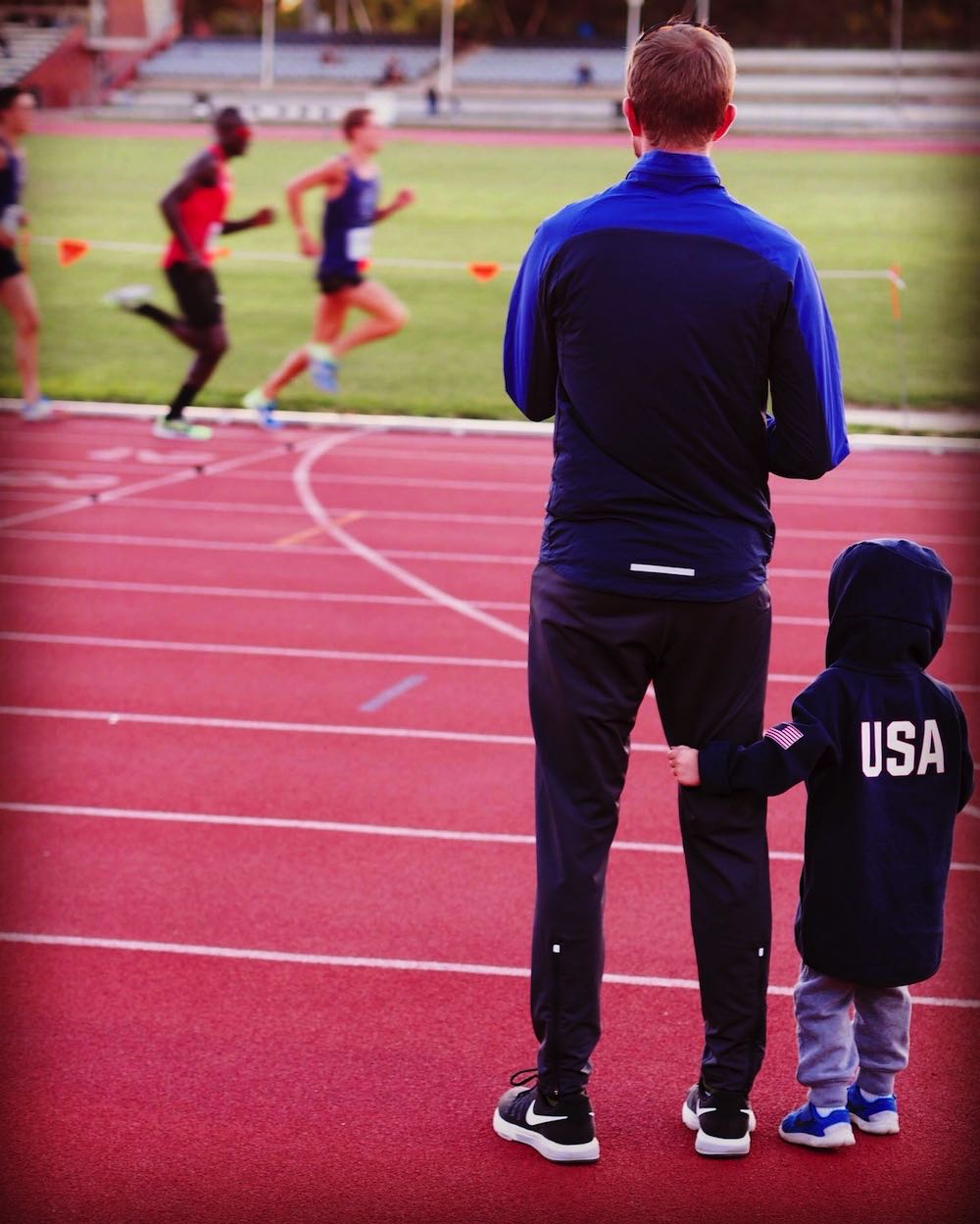 The story in 2016 started with the potential to be a grim one. Adam was now an Olympic team coach, but approaching the Games, he was in a distressing situation. Only weeks out from the opening ceremony – within a matter of days – both Jess and Madeline suffered untimely stress fractures. "I found it a pretty stressful time. It was challenging because the expectation is to get it right," he said of the injuries. "I was thinking 'Damn. I have two athletes going to the Olympics and there was a chance neither of them would make the start line." A carefully planned regimen of recovery quickly began and miraculously both girls were given the green light to start in Rio. "One of Jess' best races was in Rio, just with how hard the prep was. To hold it all together was a gutsy run," Adam said of her 22nd in the Marathon. It was then Madeline's turn to shine as she progressed through the heats in both the Steeplechase and 5000m to place 7th and 10th respectively. Once again, Adam found himself speechless. "I was semi-psycho when she finished. To get a top-8 at the Olympics was unbelievable." Finally, came the birth of his second child – Lachlan. A touching way to close out a crazy year.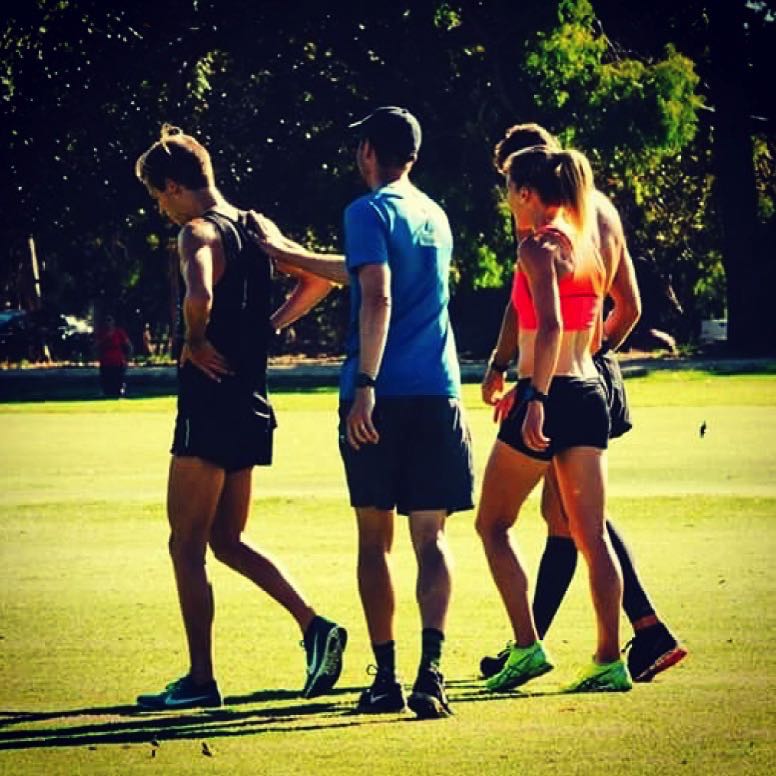 The next year – 2017 – was to be the year Adam returned to teaching. Yet before the school year could begin, he received another fateful call. Australia's Olympic 50km Walk Champion was in desperate need for a coach in Adelaide and Adam was the pick of the litter. He leapt at the opportunity and soon found himself at the World Championships with three athletes: Jess, Jared and last minute call up to the Marathon team, Jack Colreavy. "Unfortunately we couldn't get Jared to the start line," he said. "Jack fitted in well at his first major championships though and ran really well for 45th in quite hot conditions." Once more though – as was growing accustomed – Jess shone brightly in the green and gold. Leading into the race, Adam knew she was ready for something special. "We were in St. Moritz a week before the race and we had a conversation about how she might attack it. I said to her, 'this is the one where I believe you can go for it with the leaders and really have a crack," he said. And have a crack she did. From the London streets her courage and determination were being beamed back home. An Aussie – so late in the race – was leading the World Championship Marathon. A remarkable sight and one that inspired many. Her 9th place was the highest Marathon finish by an Australian woman in the history of the championships.
It was a year where success extended throughout the entirety of Team Tempo. Riley Cocks and Isobel Batt-Doyle registered impressive runs over 10,000m in the heat of Taipei at the World Uni Games. The surprise packet was AFL Premiership player Kane Cornes, who astonished many to finish 22nd in the Melbourne Marathon in a spectacular 2:35. Speaking to Athletics Australia after the race, he heaped praise on the team. "Team Tempo opened my eyes up to a whole new world… Adam taking me under his wing a bit has been incredible," he said. "I've got the bug."
This year is expected to be another big one, with a home Commonwealth Games and an array of dreams twinkling on the horizon. For now, Team Tempo hit the trails of Adelaide. Under the forest canopy, they exist in a world where their feet do the talking. Amongst the trees they fly – twisting and turning – dream filled and passionate. "We love to run."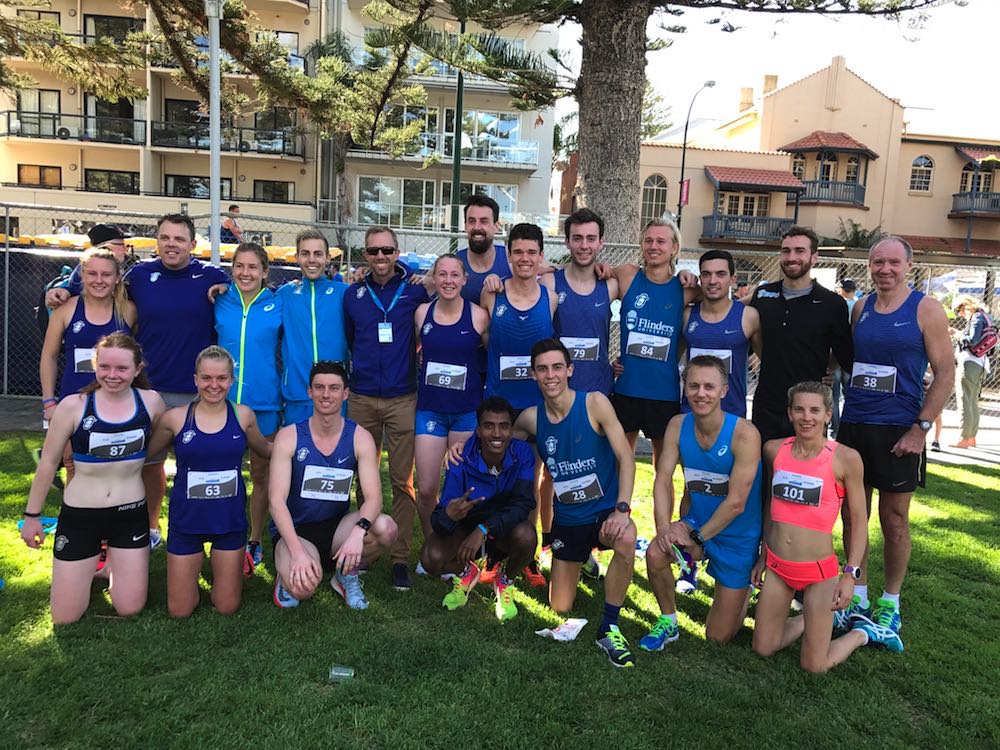 Adam Didyk (Team Tempo Coach)
Three Key Sessions
3min, 2x2min, 4x1min (float the time of the upcoming rep)
400m @1500m pace (50m walk/50m jog)
2x1km @5km pace (2min recovery)
2x(3x300m starting @1500m pace and descending by 1sec. each rep with 60sec. recovery) (2min between sets)
3x5km (3min recovery)
1st rep @Marathon pace +5sec.
2nd rep @Marathon pace
3rd rep @Marathon pace -5sec.
Can be done with heart rate monitor to identify marathon pace for race day.
Advice
Focus on progress and it will lead to performance. The more you rush things, the greater the chance you have of stuffing it up.
It is important you understand your training. Do not be a sheep. Know why you are doing what you are doing. This will build faith in your program and have you rocking up on the start line with confidence that you have done what you needed to do.
The athlete is the coach's best resource. Taking a program and offering no feedback is like buying a suit online as opposed to getting one tailor made. Providing the feedback to your coach allows your coach to tailor things to your specific needs and respond to how you are coping. Being honest in your review allows you to identify the areas you can still progress in, and therefore achieve a greater level of performance.
Notable Athletes
-Jess Trengove (2xOlympian & Commonwealth Bronze medallist)
-Madeline Hills (nee Heiner) (Olympian)*
-Jack Colreavy (World Champs rep)
-Jared Tallent (Olympic & Commonwealth Champion)*
-Riley Cocks (World Uni rep)
-Isobel Batt-Doyle (World Uni rep)
-Sophie Eckel (World Jnr XC rep)
-Emma Kraft (World Mountain rep)
*Madeline is no longer with Team Tempo and Jared made the move at the beginning of 2017.
Coaching Honours
-Olympic, Commonwealth Games & World Championship team coach.
-Athletics Australia coach of the year nominee in 2016 & 2017.
-Athletics SA coach of the year in 2011/2012.