Hi my name is Dharam Deol. I am a 15 year old middle distance runner from Melbourne's Eastern suburbs.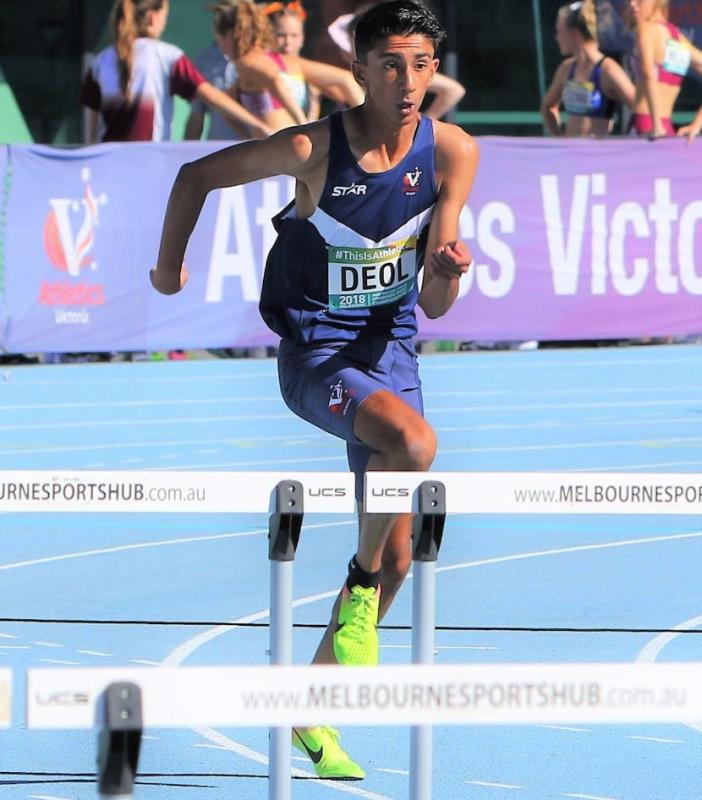 I was very happy when Runner's Tribe reached out to me asking me to share a little about my training sessions with it's readers. I feel privileged to have been asked, and I am very thankful for this opportunity.
I have loved athletics as far back as I can remember. I was at the athletics track as a 1-2 year old watching my cousin participate in Little Athletics. A few years later I joined as a 5 year old. What I love most about athletics are the numbers. I have always enjoyed doing my best every week & every season whether it be jumps, throws or running. I never really stood out amongst my peers in any of the athletics disciplines, but that was never my goal. My goal has always been chasing my own personal bests.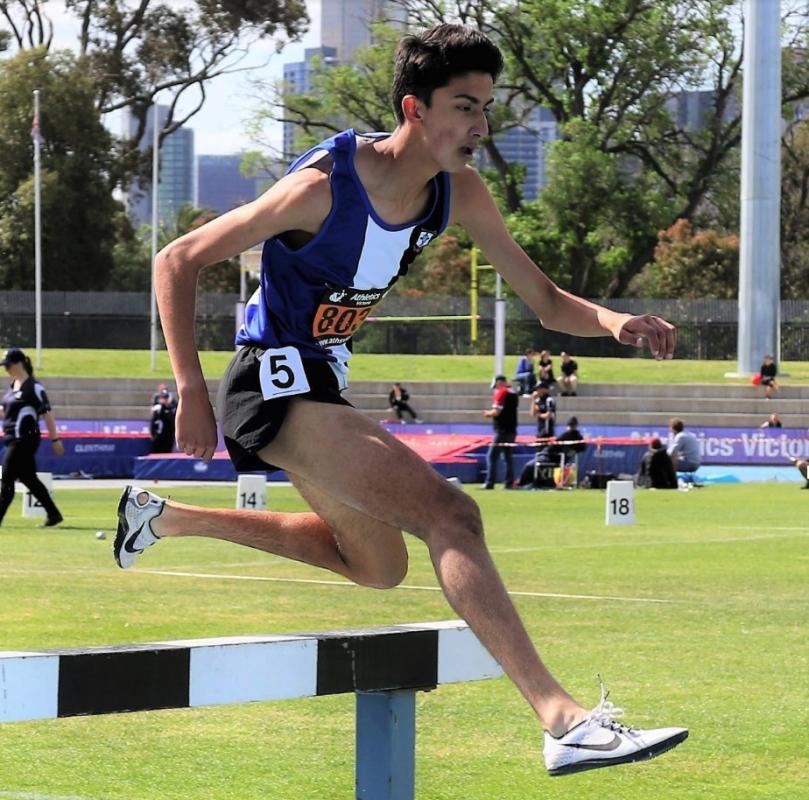 Primary school: during grades 4-6, our sports teacher (Mr Regan) at St Simons Primary School would organise 'Marathon Club' training on Tuesday, Thursday and Friday mornings before school. I would run at these sessions and do 20 laps of the school oval. It was during these last years of primary school that I began to slowly improve as a middle distance runner.
From the ages of 9 to 14, I pretty much trained in distance running without much planning or process. I would run by myself at the local athletics track, or I would run around our neighbourhood with my dad. Even though this type of training lacked structure, I still continued to improve every year.
Now over the past 18 months, I have been very lucky to join an amazing running squad led by coach Mick Whiteoak. Our squad also partners with Gavin Burren's Aspire Run Squad. With so many quality years of coaching experience available to us, we benefit from the best training sessions that consistently maximise our performances.
Over the past couple of months, I have also been extremely fortunate to gain training and guidance from Craig Mottram. I am really looking forward to working with Mr Mottram on a weekly basis over the next few years.

The running events that I train for and compete in today are the 400m all the way through to 10km. However, my favourites are the 1500m, 3000m and the 2km Steeplechase. Also, I have always enjoyed running hurdles which has helped me with my steeplechase.
My first Nationals experience came just over a year ago, where I qualified for the Australian All Schools Championships in Adelaide, SA. I competed in the 2km Steeplechase as a bottom-age runner, finishing 8th. I exceeded my expectations in both the time that I ran as well as the 8th position that I finished. This was a great experience for me and a huge confidence booster for the following year.
Surprisingly, my first National medal came at the Australian Junior Combined Event Championships in the heptathlon. I achieved a bronze medal which was a complete shock to me as there was some very good competition in my age group. It was my 1500m leg of the heptathlon that catapulted me from 4th position into the unlikely bronze position. Thank you Steve Cain for your brilliant coaching that helped me achieve something that I never thought possible.
At the end of 2018, at the Australian All Schools Championships in Cairns, I achieved the silver medal in the 2km Steeplechase. I was leading the race with a little over 100m to go. If I hadn't stumbled and fallen on the last water jump who knows what might have been. I'll learn from this experience, and hopefully go one better the next time.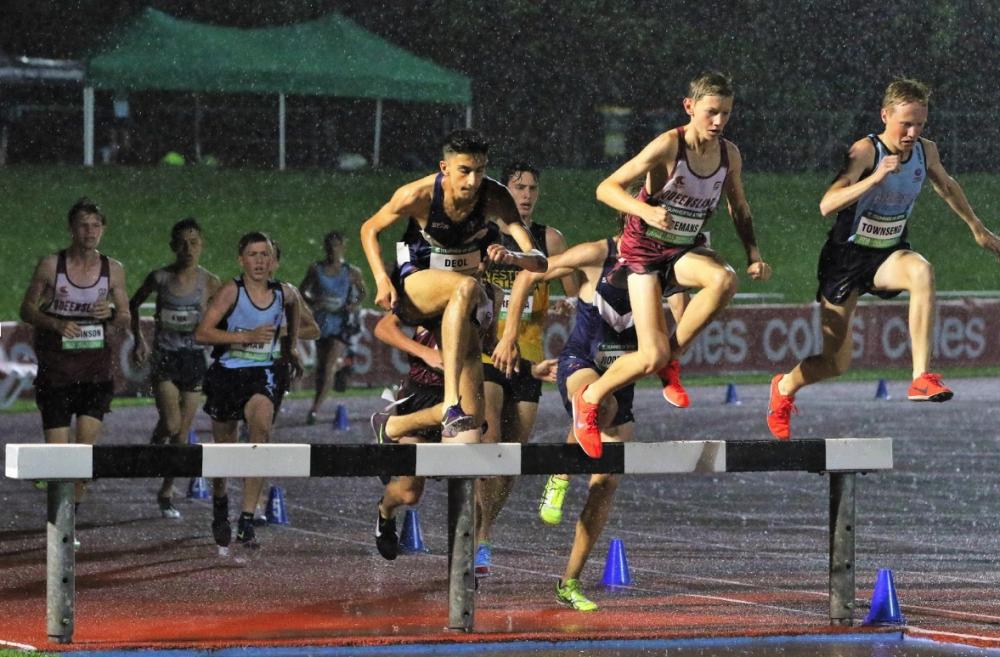 Here are some key sessions that I perform regularly. I hope that this information may help or inspire someone out there to take up distance running, or improve their own performances and enjoyment of the sport.
KEY SESSIONS
200s:
I often do a session of 200s as it is a very good speed workout.The amount of 200s that we do varies from 6 reps to 20 reps.
This session is a good indicator for my top end speed and is great for learning to run quickly but still be relaxed.
Fartlek:
Fartlek running is a very common method of training used amongst distance runners. This is an exceptional session for endurance and speed.
The Fartlek session includes periods of hard running and then jogging at certain intervals. It is a good combination of anaerobic and aerobic training that can be performed in many different ways depending on whichever event I am training for.
When I am training for shorter middle distance races, there is a shorter period of hard running with longer jogs. Conversely, when I am training for longer middle distance races, there is a longer period of hard running with shorter jogs.
Long Runs:
I always try to fit in one long run per week. This has been extremely beneficial for me since I started incorporating it into my weekly routine. It is a great way to build a better aerobic base, which is very important for all races 800m and over.
Another benefit of the long run is cardiovascular strength.
Recovery Days:
I'm a strong believer that performance improvements come from taking your recovery as seriously as you take your training.
On recovery days, I either don't run at all, or I will go for a very slow jog. Perhaps ride a bike, or go for a swim.
The inevitable outcome of most forms of training is the stress that you put your body through, and the accompanying breakdown/tearing of your muscles. During recovery breaks, our body rebuilds these muscles in a stronger way in order to prevent itself from breaking down again. This is how our muscles become stronger and why recovery is so essential.
So remember, recovery is really important. Don't over stress your body in an effort to become better, because instead you are more likely increasing the chance of suffering stress fractures, muscle injuries or numerous other injuries.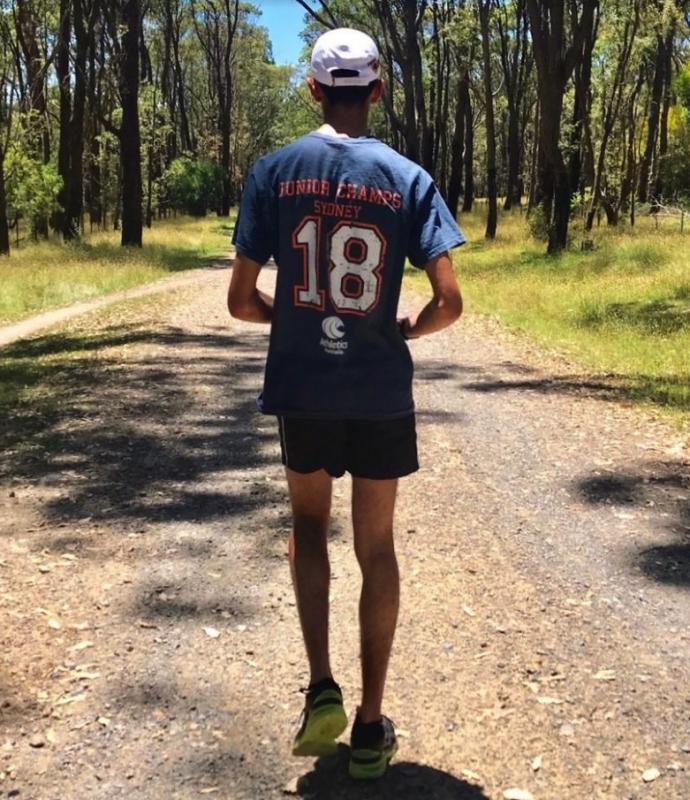 In finishing, I would like to thank my family, coaches, my training squad and all of my friends in athletics for helping me get to where I am today. My future goal in this sport is to experience the maximum amount of enjoyment from my running.
Thank you again to Runner's Tribe for letting me share a little piece of my story with you all.
If you want to follow my running on a week-to-week basis, follow me on Strava and you'll see the types of sessions that complete. Thank you.