We thought we would bring back an old RT tradition and have a crack at ranking the top 10 performances for middle-distance and distance running for the 2022 year.
Not an easy year for a job such as this, given the depth that Australia currently possesses. Records dropping like flies, and global medals, that just a few years ago seemed like pipe dreams, are becoming the norm.
Opinions will of course differ, that is the way it goes. But we went through each event, consulted with numerous experts on Australian athletics, and could not see any obvious omissions.
Having said this, we tried to stick to a few rules:
Major medals, especially Gold, trumps fast times.
Not all records are created equally.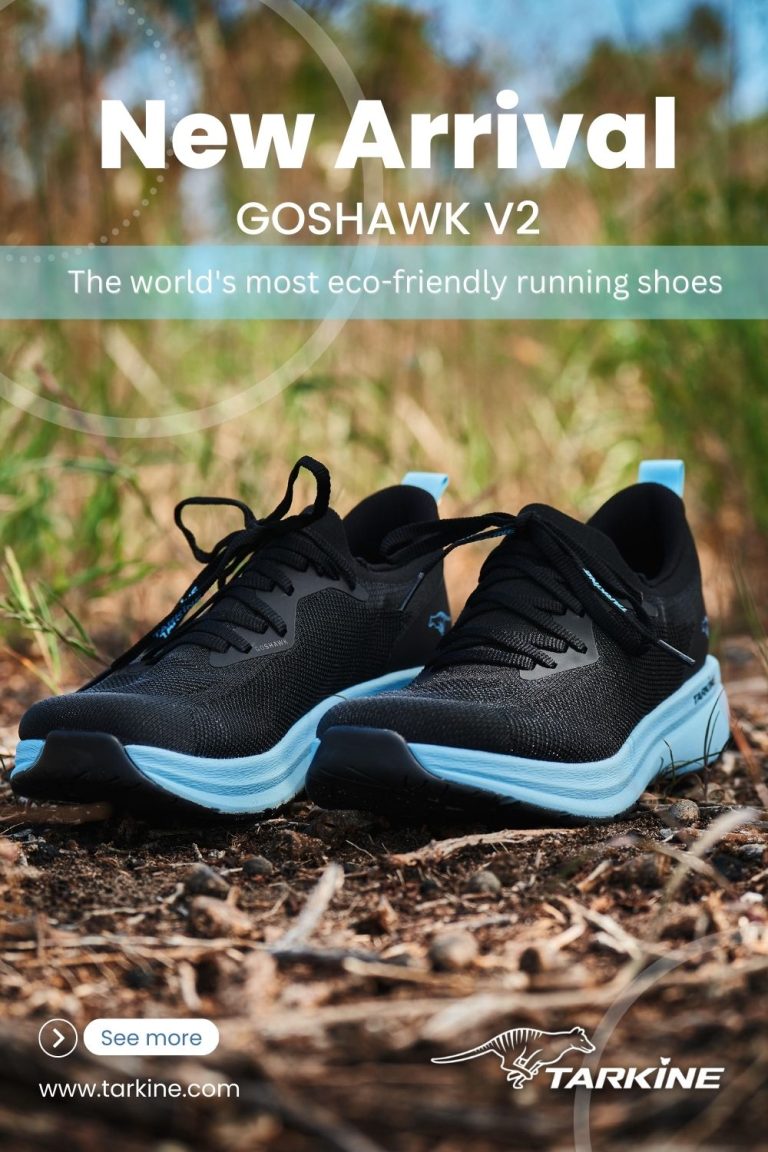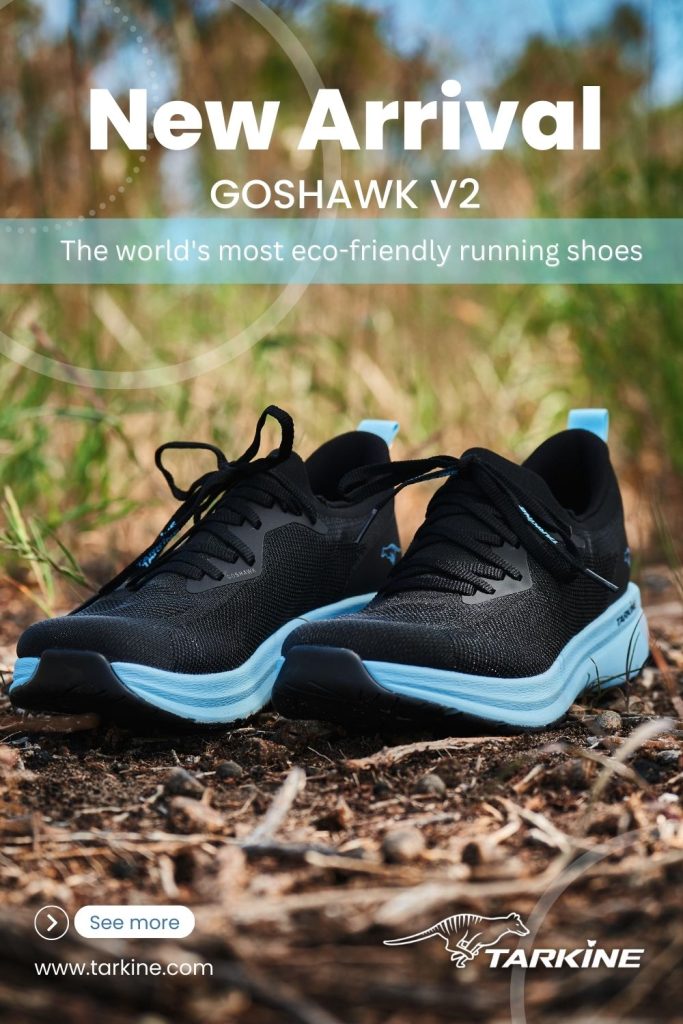 10. Jessica Hull: Australian One-Mile Record
Hull clocked 4:19.89 in a mile race in Oregon, Portland, her adopted home, on July 2. She became the first Australian woman to break the 4:20 barrier, beating previous record holder Linden Hall's time of 4:21.38, set in 2021.
A 1500m finalist from the 2021 Tokyo Olympics, Hull's time was the quickest-ever mile run by a female in the USA.
The 25-year-old now owns Australian records over 1500m, the mile, 3000m and 5000m.
Australian Women's Mile All-Time Rankings List (as at 30/12/2022)
Jessica Hull: 4:19.89
Linden Hall: 4:21.10
Lisa Corrigan: 4.22.66
Sarah Jamieson: 4.23.40
Margaret (Leaney) Crowley: 4.25.84
Melissa Duncan: 4.26.90
Georgia Griffith: 4:27.81
Jenny Blundell: 4.28.82
Penny Just: 4.29.28
Zoe Buckman: 4.30.86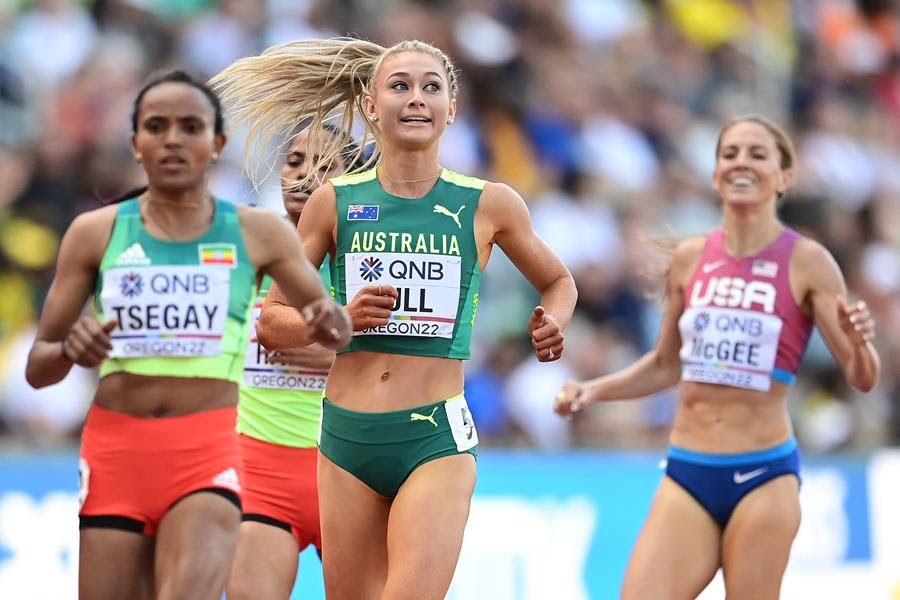 9. Stewart McSweyn: 12:56.50 5000m
One of the last remaining records on the books that hasn't been altered over the last few years, is Mottram's coveted 5000m mark of 12:55.75 set at Crystal Palace back in 2004.  It's considered one of the toughest records in Australian athletics, but on the second of September, Stewart McSweyn came oh so close, stopping the clock in Brussels with a time of 12:56.50.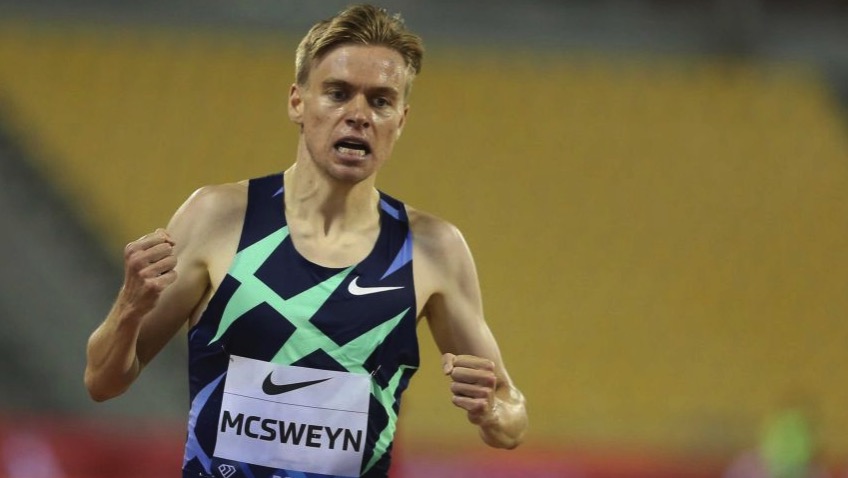 McSweyn became the second Australian man in history to run sub-13 over 5000m. In a strung-out race that saw American Grant Fisher run a new American record clocking 12:46.96 for second place, Stew rolled around for a ~9 second PB (old PB 13:05.23).
Few doubt that McSweyn has the ability to eclipse Mottram's mark, but it is easier said than done.
Australian men's 5000m top 10 all-time rankings (as at 30/12/2022)
Craig Mottram: 12.55.76
Stewart McSweyn: 12.56.50
Jack Rayner: 13:06.00
Collis Birmingham: 13.09.57
Oliver Hoare: 13:09.96i
Ben St.Lawrence: 13.10.08
Patrick Tiernan: 13:12.68
David McNeill: 13:12.82
Morgan McDonald: 13:13.67
Lee Troop: 13.14.82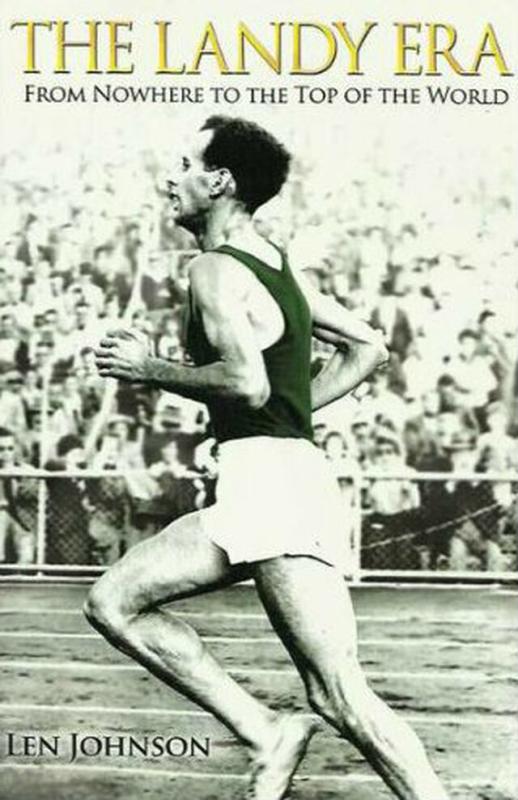 8. Jack Rayner: Australian 10,000m Track Record 
A huge year for the 2018 Commonwealth Half Marathon champ.
It started back on the 6th of March, when Rayner bettered the Australian 10,000m track record in the USA. And when we say broken, we mean smashed. Rayner finished third and stopped the clock at 27:15.35 at the Sound Running event, at J Serra High School in San Juan Capistrano, California.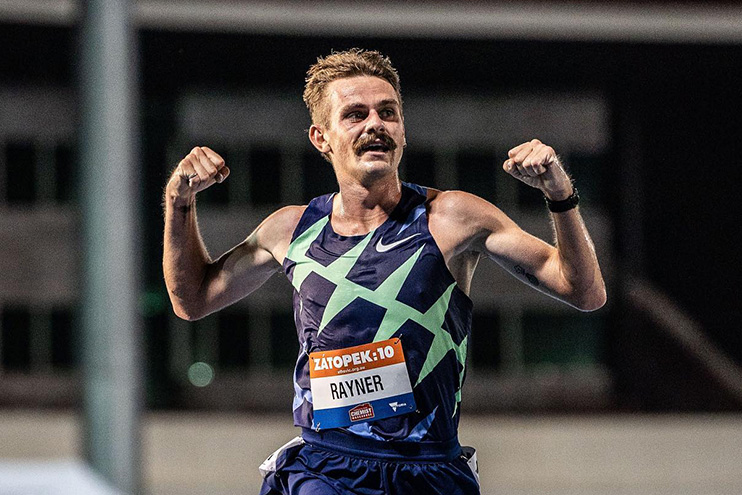 Rayner's time took him past huge names of Australian running such as Pat Tiernan, Stewart McSweyn, Ben St Lawrence, and Collis Birmingham.
Top-10 List Men's 10,000m Australian All-Time List as of 30 Dec 2022
Jack Rayner: 27:15.35
Patrick Tiernan: 27:22.55
Stewart McSweyn: 27:23.80
Ben St.Lawrence: 27.24.95
Collis Birmingham: 27.29.73
Shaun Creighton: 27.31.92
Craig Mottram: 27.34.48
Darren Wilson: 27.37.00
Ron Clarke: 27.39.89
Dave McNeill: 27.45.01
But Rayner was not done breaking records. Come October at the Burnie 10 road race, and Rayner meant business.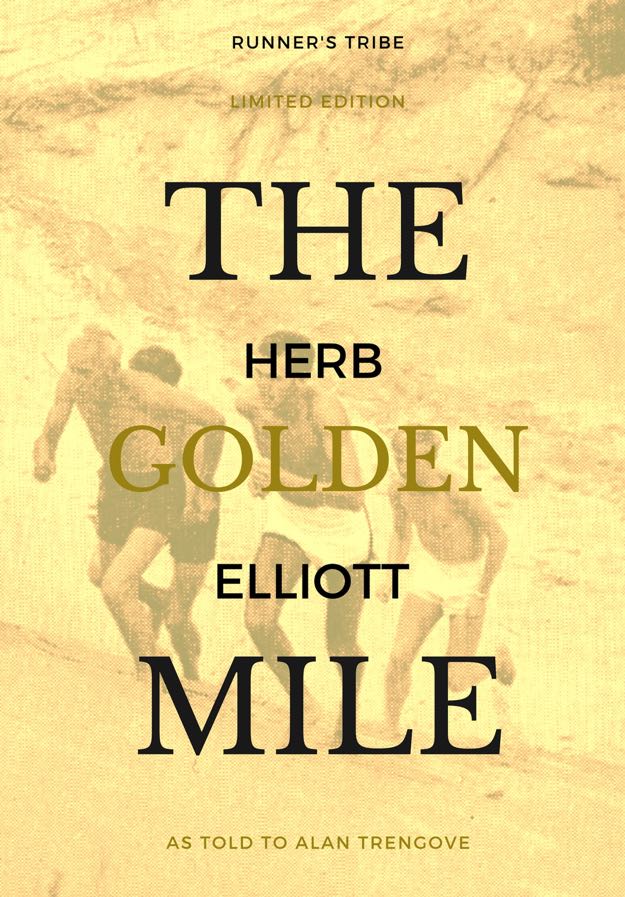 He broke Craig Mottram's Australian 10,000m road record clocking 27:43 to shave 11 seconds off Mottram's old mark of 27:54. Mottram's record was set back in 2004 in Manchester. Buster actually clocked a 27:39 in Madrid in 2006, but the course wasn't legal.
Rayner cruised through the first 5km split in 13:54.
As a footnote, it should be added that Rayner also moved to number 3 on the Australian all-time 5000m list during 2022, with his 13:06.00 in Oslo.

7. Oliver Hoare: Australian One-Mile Record
Birmingham, England, August 2022:  Sitting in behind Olympic 1500m champion Jakob Ingebrigtsen for most of the race and paced through the 400m in 56.01 and 800m in 1:53.30.  Hoare clocked a stunning 3:47.48.
This extraordinary performance clipped just under a second from McSweyn's old mark of 3:48.37. Hoare looked amazing from the gun, sticking to the heels of Ingebrigtsen until the homestretch, where the Norwegian pulled away ever so slightly.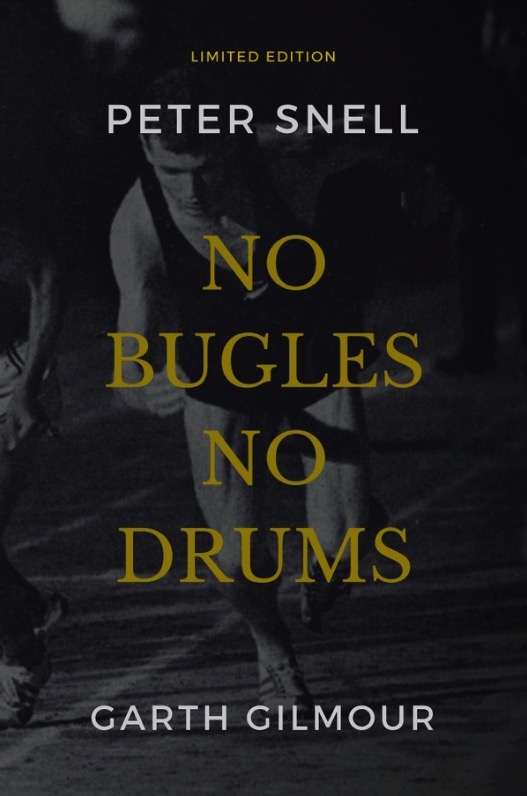 Hoare's new record is fast beyond belief.  The time ranks Hoare as the 13th fastest miler in history and the sixth fastest in Commonwealth history. A truly world class performance.
Australian Men's Mile All-Time Rankings List as at 31/12/22
Oliver Hoare: 3:47.48.
Stewart McSweyn: 3:48.37
Craig Mottram: 3.48.98
Jye Edwards: 3:49.27
Simon Doyle: 3.49.91
Matthew Ramsden: 3:51.23
Jeff Riseley: 3.51.25
Mike Hillardt: 3.51.82
Ryan Gregson: 3.52.24
Mark Fountain: 3.53.24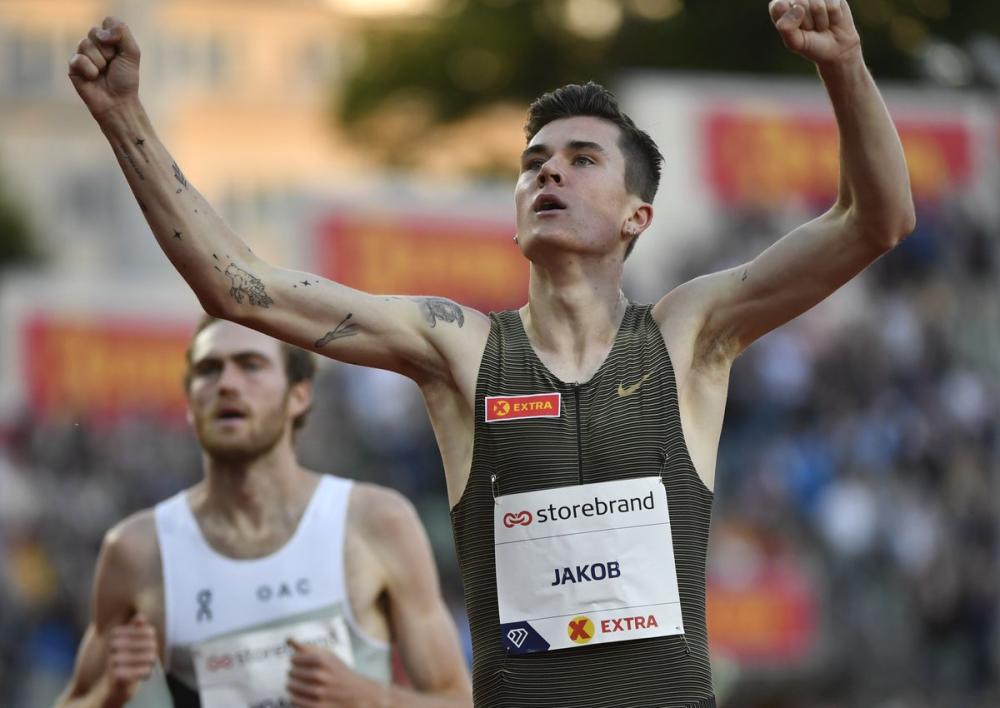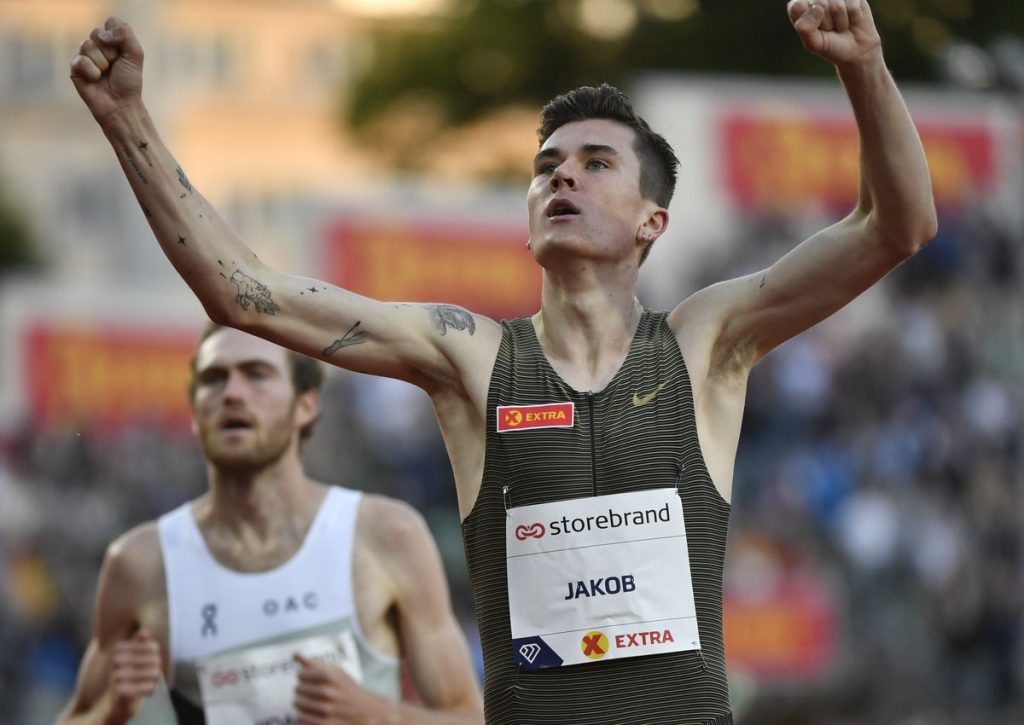 6. Abbey Caldwell: Commonwealth Games 1500m Bronze
Caldwell did not let controversy over selection matters for the world champs get to her, she just concentrated on doing what she does best, and got the job done.
Despite winning the national 1500m title and getting the automatic qualifying time, Caldwell was controversially overlooked for the 1500m at the world champs in Eugene.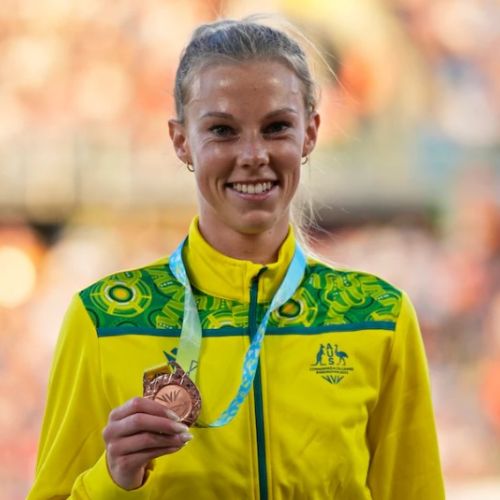 Grabbing Commonwealth Games bronze was the perfect answer to selectors.  The 21-year-old kicked home, overtaking Linden Hall, to claim third spot in 4:04.79.
"Honestly I don't know where that came from," Caldwell said.  "The 1500s are brutal and I just think I saw those girls in front, and I found that extra gear and to come from behind, it meant so much to me. I felt it was there, but when you are in that state you don't see the finish line, you just go for it.
"… Things like (non-selection) are going to burn at the start, but it's part of the sport and you have got to take it."
Caldwell also joined the exclusive sub-2-minute 800m club during 2022 with her 1:59.31 in Monaco in August. Caldwell seems to have the complete package – fast, but importantly a skilled tactician and racer.
Australian all-time women's 800m list as at 31/12/22
Catriona Bisset: 1:58.09.
Charlene (Neighbour) Rendina: 1.59.0h
Tamsyn Lewis: 1.59.21
Linden Hall: 1:59.22
Abbey Caldwell: 1:59.31
Margaret (Leaney) Crowley: 1.59.73
Madeleine Pape: 1.59.92
Judy (Amoore) Pollock: 1.59.93
Morgan Mitchell: 2:00.06
Georgia Griffith: 2.00.13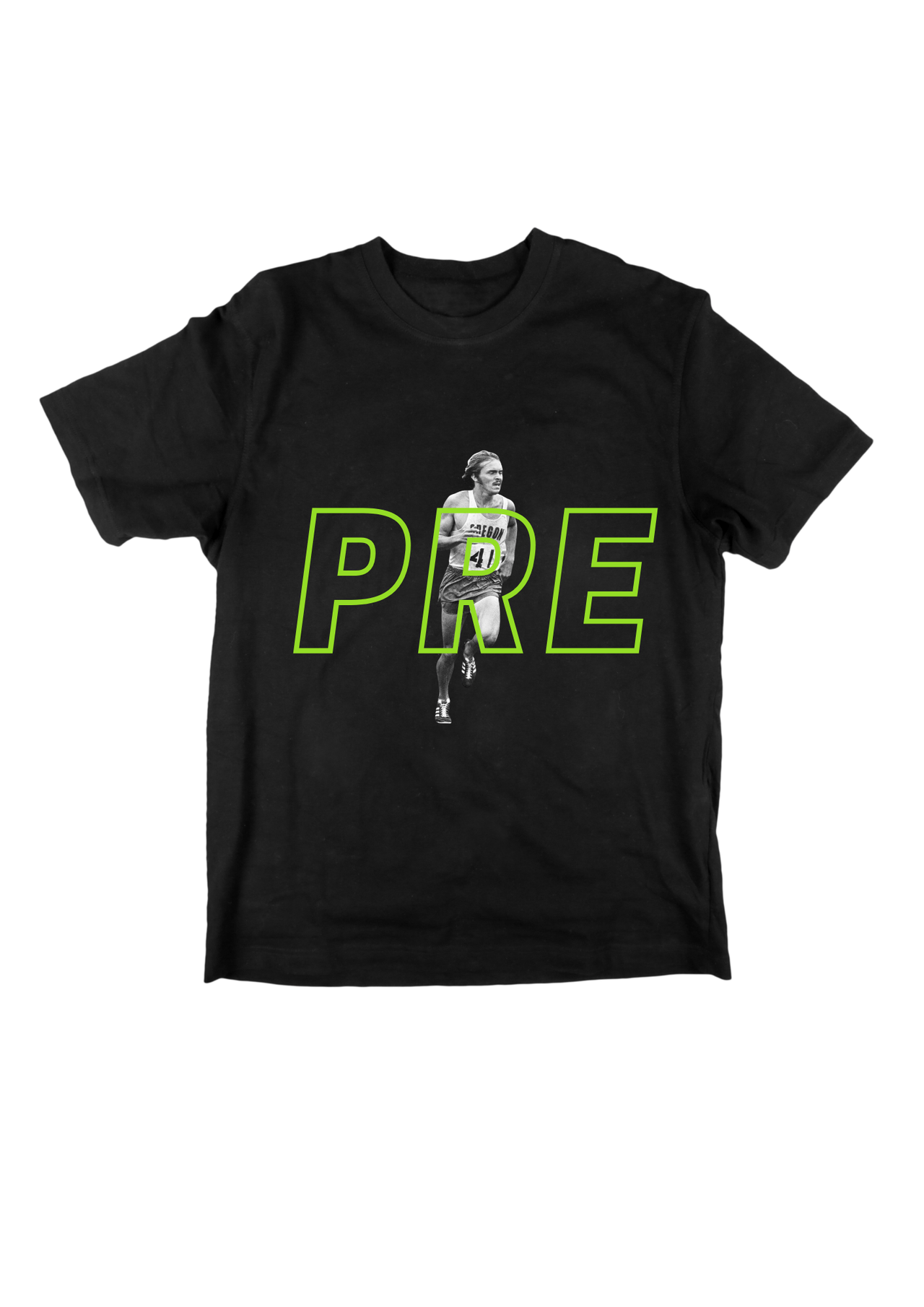 5. Peter Bol: Commonwealth Games Silver
Another awesome year for one of Australia's most famous athletes. And let's just preface this by admitting there was debate over whether Bol's silver at the Commonwealth Games or 7th at the world champs deserved this spot, so we are cheating and slipping them both in here.
At the world champs in Eugene, Bol was up against a stacked field. Unlike the 2021 Tokyo Olympics, Bol sat back and didn't dictate the race.  He was never really in medal contention, but 7th in a world champs final is amazing. Bol looked strong in his heat and semi and was competing against a truly world-class field.
Shortly after Eugene, Bol started as the favourite for the 800m at the Commonwealth Games.  He was the face of the Games for Australia, the one people expected to win. He was up against Wyclife Kinyamal, a 1:43 runner from 2018, and the 8th place-finisher from the Eugene world champs (one behind Bol). Kenya's world champion, Emmanuel Korir, did not race.
"I felt like the favourite. I knew there was a lot of pressure, a lot of expectations," Bol said after claiming silver behind Kenya's Kinyamal at the Commonwealth Games.
"I thought I could really win it tonight. I just came short and can't say any more than that."

3 (equal). Sinead Diver: Australian Marathon Record
Differentiating between Diver and Robinson's performances would not be fair to either side. They both broke hard records that had stood for a long time. Oddly enough, it happened all on the same day.
Diver shattered the Australian women's marathon record by more than one minute in Valencia, Spain, on December 4th. In a historic day for Australian distance running, Diver put on a gutsy performance to demolish Benita Willis' long-standing 16-year-old record, clocking 2:21:34.
"I have wanted this for so long and I was not sure if I was good enough to get it. I have had a few goes at it now, this was my third crack at it and every time I line up, it takes a lot. Things have to really fall into place, so I am beyond delighted that it's happened," Diver said.

3 (equal). Brett Robinson: Australian Marathon Record
It is the record the Australian distance running community has been chatting about for years, would Robinson get it, or would it be Rayner, or a dark horse.
Deserved of the number 1 spot, for that there is no doubt, magic shoes aside (remember, Derek Clayton's shoes were inferior to the shoes Deeks wore, check this out if you are not following). Most other years, breaking Deek's record would be a no brainer for #1. But such is the strength of Australian distance running these days.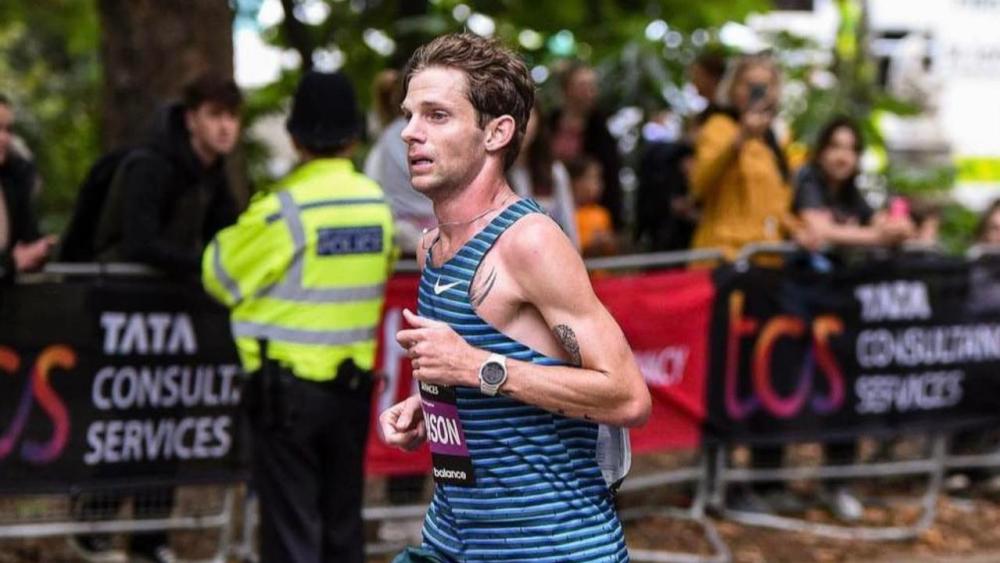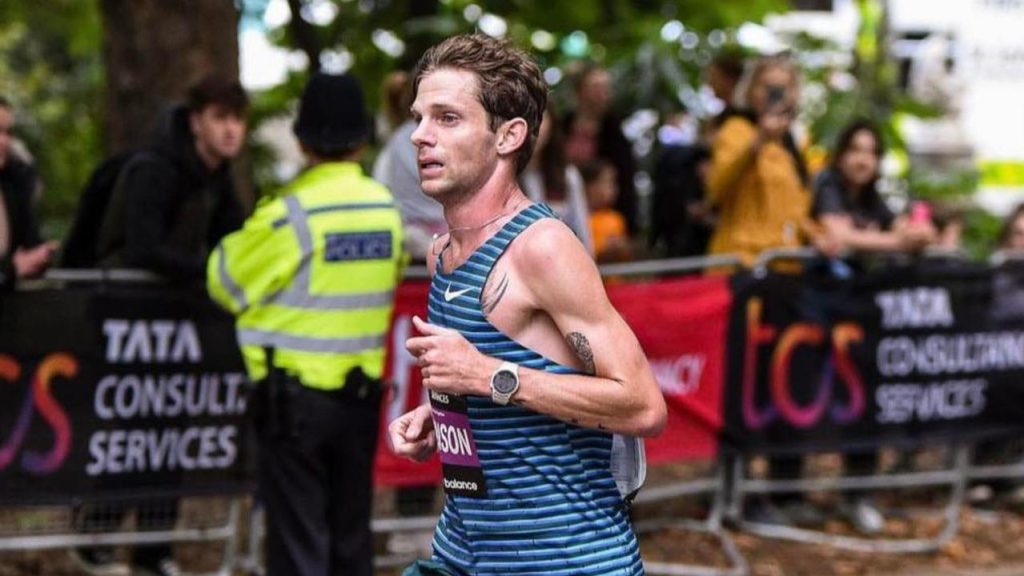 Robinson will go down in history as the fastest Australian man over 42.2km, after breaking Rob de Castella's 36-year-old Australian marathon record (2:07:51 at the 1986 Boston Marathon), at the Fukuoka International Marathon.
The 31-year-old from Melbourne ran a valiant 2:07:31, slashing the famed marathoner's previous record by 20 seconds. The time was a personal best by two minutes and 21 seconds and saw him average 3:01 per kilometre over the swift course.
2. Jessica Stenson: Commonwealth Games Marathon Gold
Stenson, née Trengove, had previously won bronze medals at two previous Commonwealth Games; Gold Coast 2018 and Glasgow 2014, but broke through for the gold in 2022.
Stenson's victory, will go down as one of those famous moments in Australia's proud marathon running history.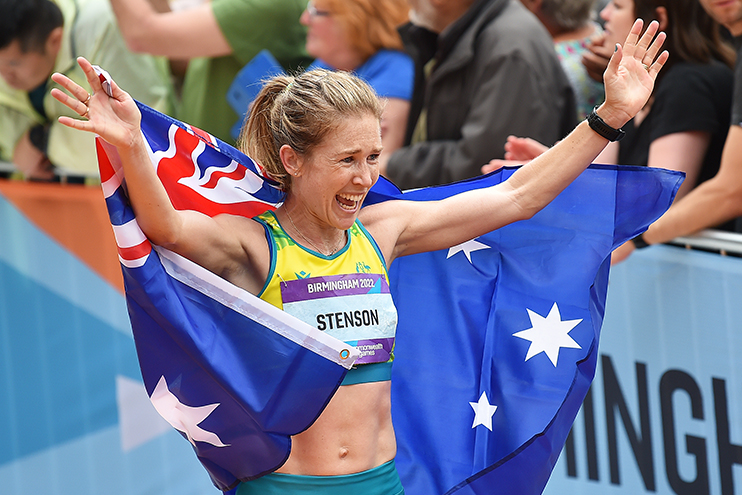 Stenson dropped Namibia's defending champion Helalia Johannes and then Kenyan Margaret Muriuku with about 5km left to run, then never looked back, striding to a convincing win.
Stenson took inspiration from the late Kerryn McCann, the 2006 Melbourne gold medallist who died from cancer in 2008.
"I thought about Kerryn's closing kilometres in that battle against the Kenyan woman as she entered the MCG," she said. "All of that history really turns into strength that we can use to try and continue that history. I so badly wanted to do Australia and my support team proud today."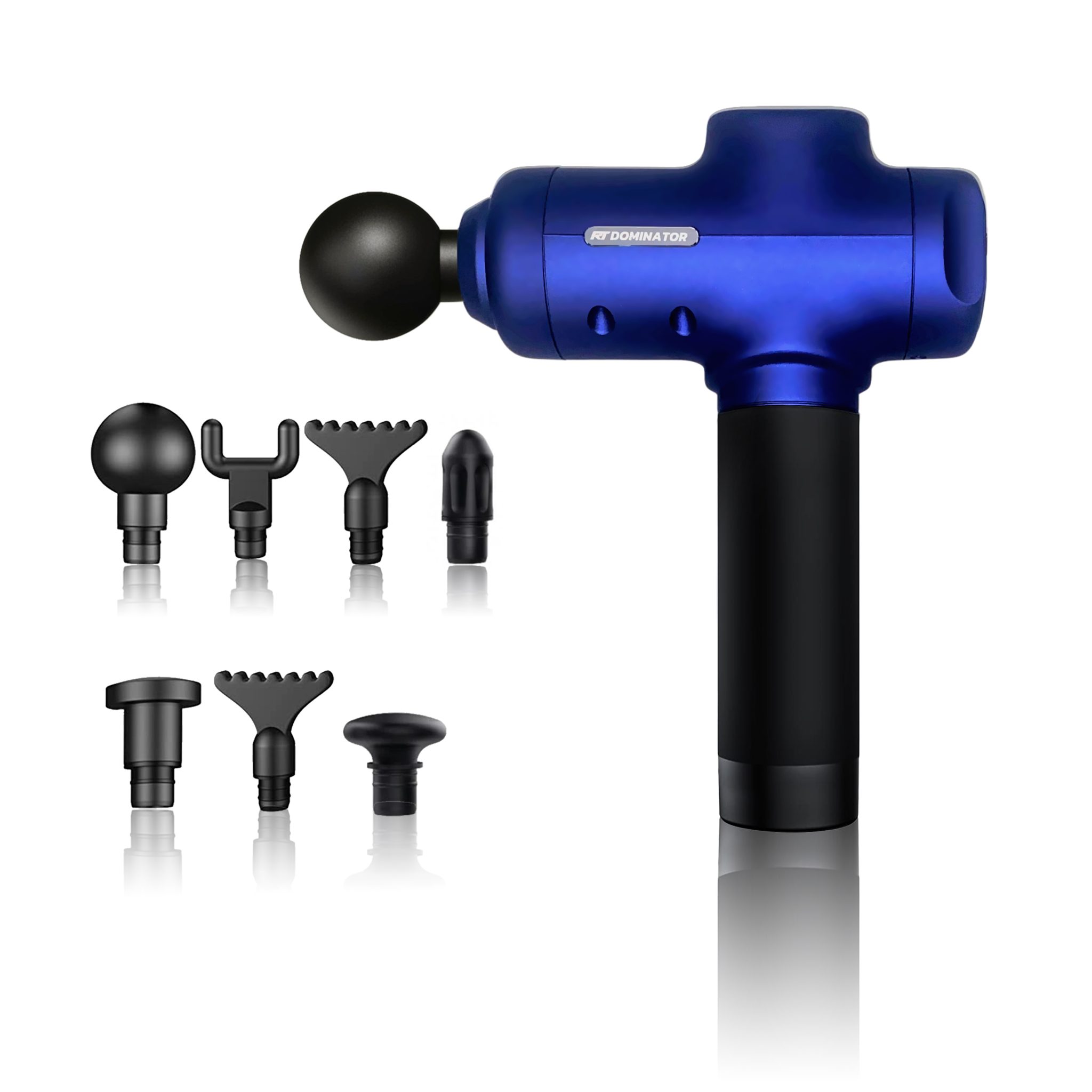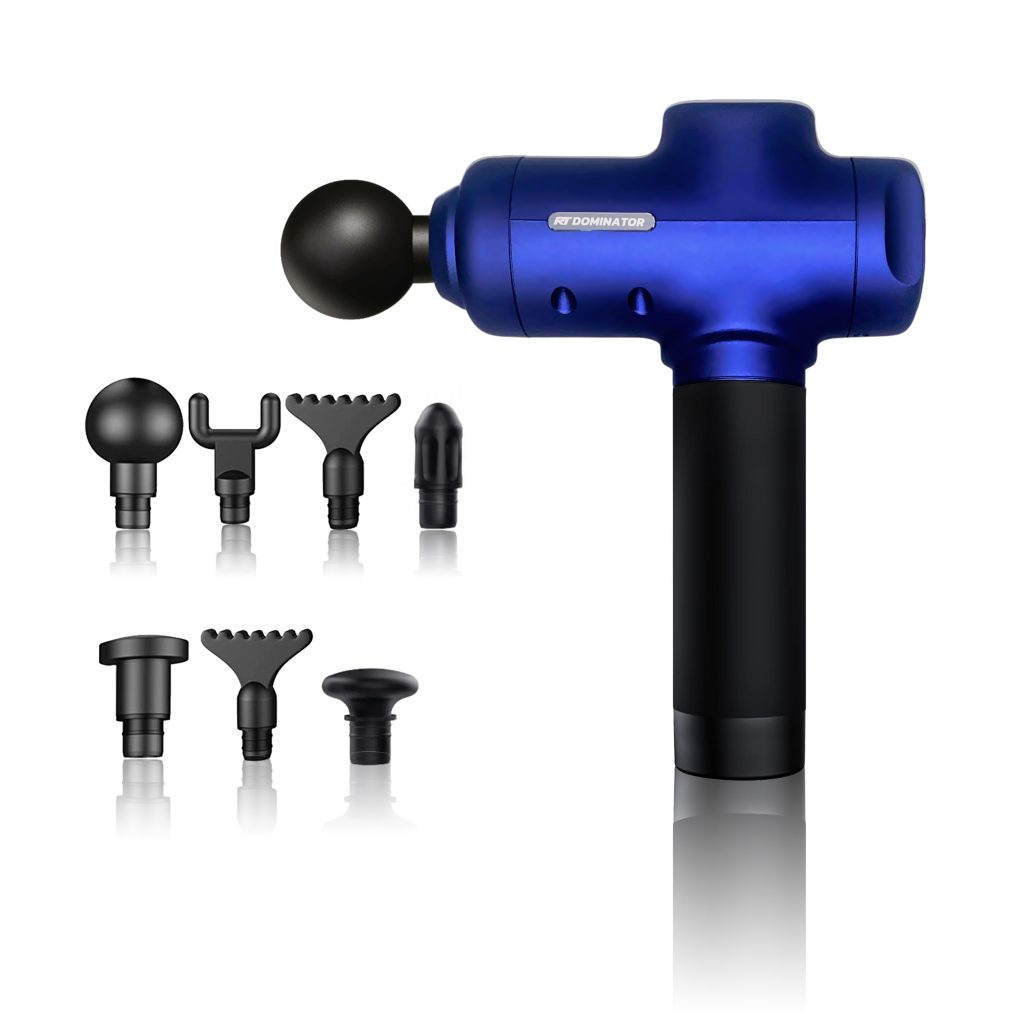 1. Oliver Hoare: Commonwealth Games 1500m Gold and Games Record
It is hard to go past Olli Hoare for the number 1 spot.  Like Stenson, he won Commonwealth Gold, but he managed to break the Games record in the process. Faster than Coe, Cram, Ovett, and many other historically famous names. Kudos Olli.
Hoare outclassed a loaded field, stopping the clock in a new Games record of 3:30.12.  He beat the world 1500m champion (Jake Wightman), the 2019 world champion (Timothy Cheruiyot) and many other huge names.   See here for more…
Not since Herb Elliott in 1958 has Australia won this title. Greats such as Craig Mottram couldn't do it, nor could Ryan Gregson. Hoare's place in Australian middle distance folklore has been secured.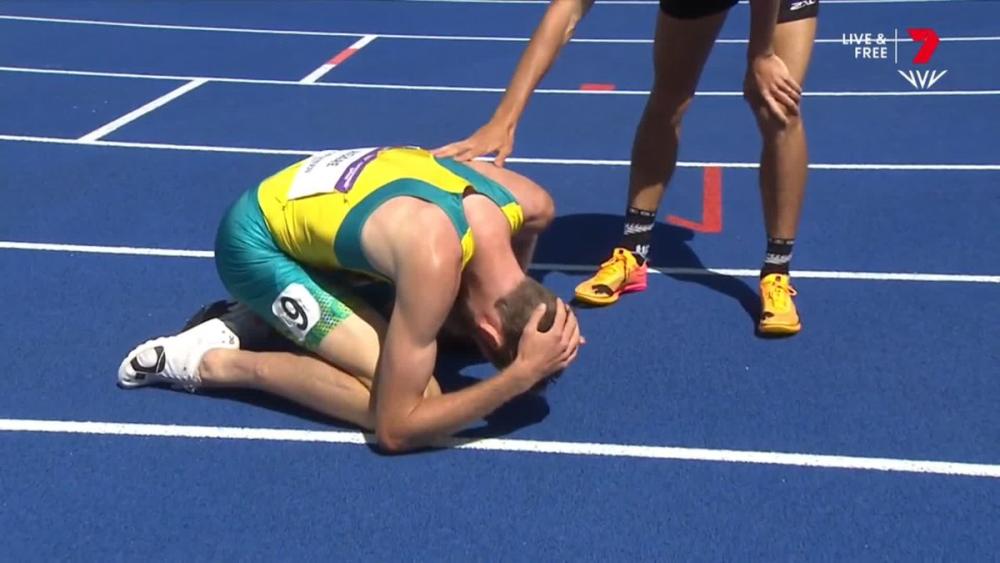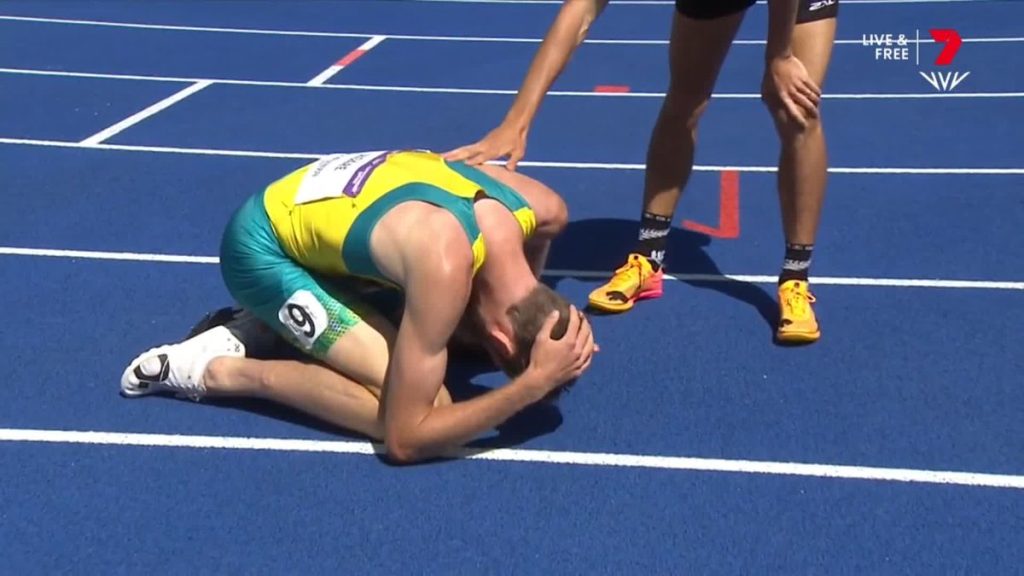 Written by the small team at Runner's Tribe. Sam Burke, Len Johnson, Ross Johnson, with help from Ben Liddy and others.