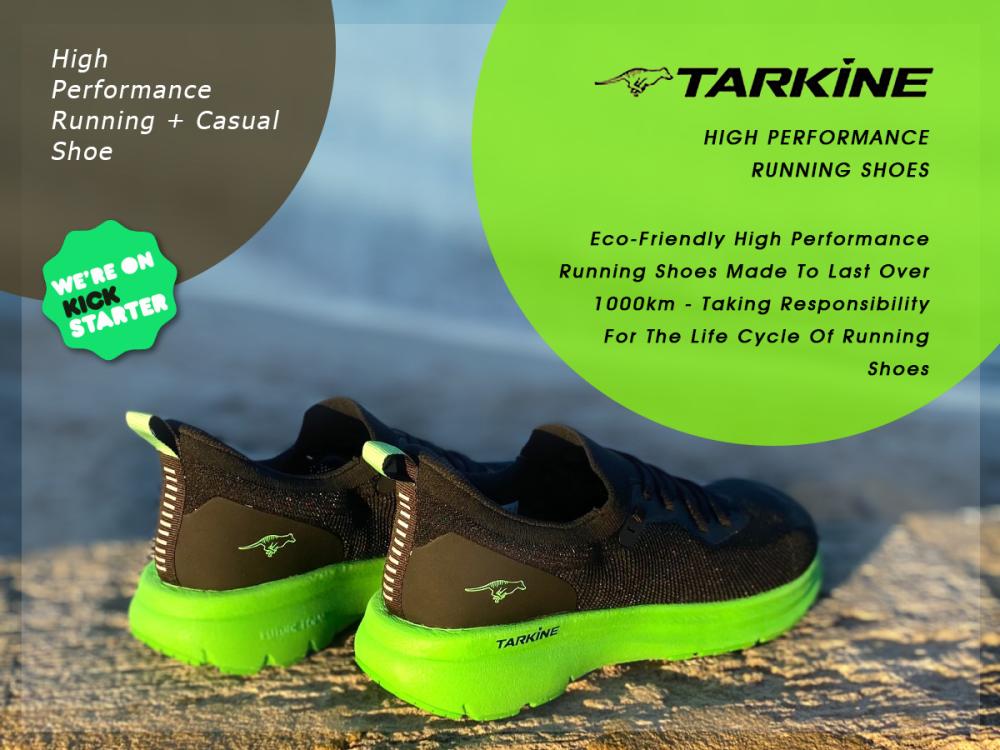 By Brett Davies
On December the 6th, it will be 40 years since we saw one of the great performances  in Australian distance running history, when Robert de Castella won the 1981 Fukuoka Marathon in Japan, in a world record of 2.08.18. De Castella – known worldwide as 'Deek' – beat the 12 year-old record of fellow Australian Derek Clayton by 16 seconds and launched a marvelous career. At the time, however, de Castella's time was not recognized as a world record. More on this later.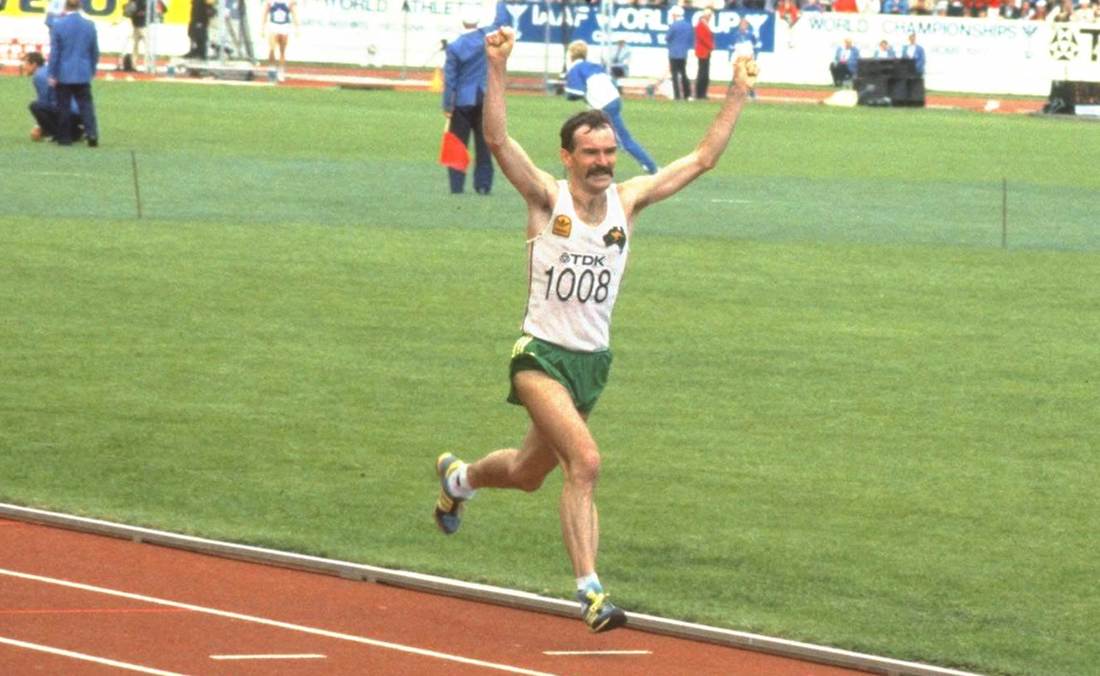 There had been conjecture that the course in Antwerp – where Clayton had run his 2.08.34 in 1969 – was short (which would make it a 'Clayton's'* world record in more ways than one). However, nobody could prove the course was short, so the record remained. There had been a number of sub-2.10 marathons (by Ian Thompson, Ron Hill, Waldemar Cierpinski and a handful of others), but nobody had seriously challenged Clayton's time. The closest anybody had come to Clayton's record was the 2.09.01 by Gerard Nijboer in 1980.
Some tipped American Bill Rodgers to beat the record, most likely at the Boston Marathon. However, the best he managed was the 2.09.27 to win Boston in 1979. Clayton once said – a little tongue-in-cheek – that the record would never go in Boston, because of "…all the pounding and stress on the joints from all the downhill running".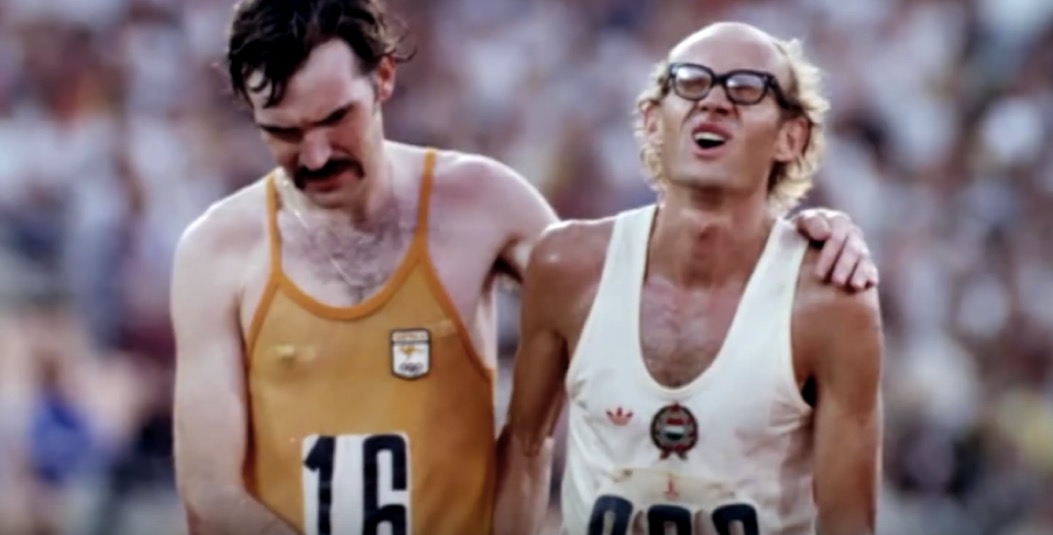 The emergence in the late '70s/early '80s of three gifted athletes – de Castella, Toshihiko Seko (JAP) and Alberto Salazar (USA) – had many knowledgeable athletics writers suggesting that the record was on borrowed time.
Toshihiko Seko had won the three Fukuoka Marathons prior to de Castella's win and he had seriously challenged Rodgers in Boston in '79. In New Zealand in 1981, he obliterated the world records for 25,000m and 30,000m on the track. That year, he he'd also run a 2.09.26 to win Boston, a full minute ahead of Craig Virgin (USA) and Rodgers.
Seko's career also included other big marathon wins and fast times, though no marathon world record. Seko missed the 1980 Olympics due to Japan's boycott and then spent years chasing that elusive Olympic gold medal, to no avail. Seko's long list of achievements are remembered fondly by fans worldwide.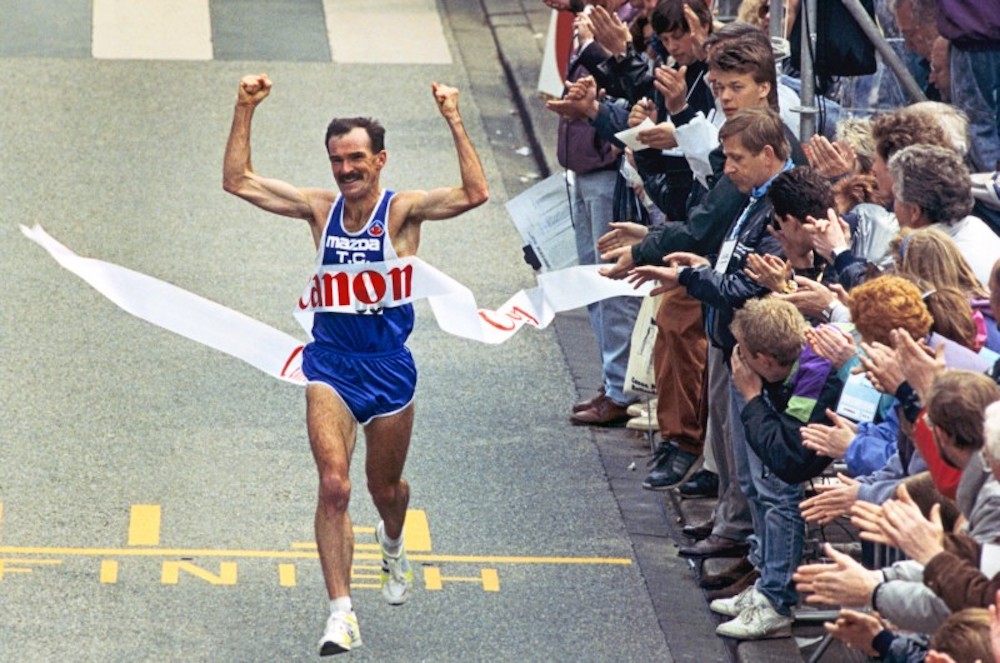 Alberto Salazar, the Cuban-born American, was an unbelievable talent. Competing for Oregon University, he had won many NCAA events and he had also made his mark on the US road racing circuit. His first marathon was a spectacular success. He won the New York Marathon in 1980 in 2.09.41 – the first ever sub-2.10 debut. He came back to the Big Apple the following year, hell-bent on breaking the world record.
On October 25th, 1981, Salazar won in New York again and smashed the world record (or so everyone thought). Challenged during the race by Jose Gomez, he injected a 4.33 split for the 17th mile, opened a huge gap and ground out the final miles alone, finishing 2.08.13, 21 seconds faster than Clayton's record. His performance was lauded around the globe, though it was eventually discovered that all was not entirely kosher with the New York course.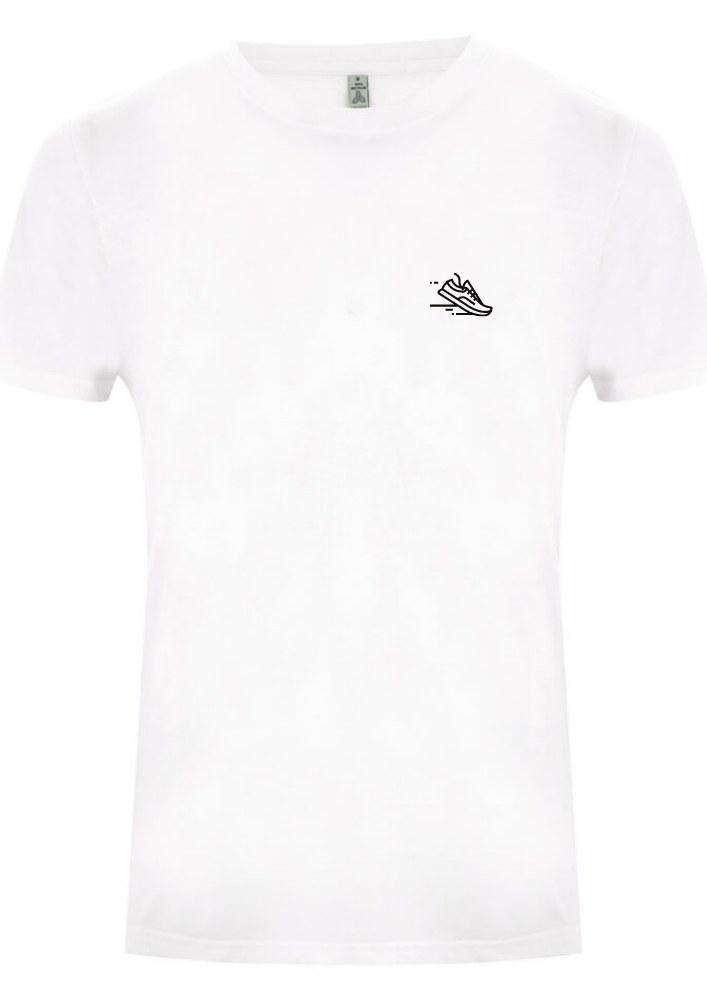 Salazar won a spectacular, edge-of-your-seat-exciting Boston Marathon in '82, the famous 'Duel in the Sun' with Dick Beardsley, and he ran American track records as well. He also won a World Cross Country silver. After such incredible early-career form, he began to struggle in major races from 1983 onwards. He finished well down the field in the '84 LA Olympic Marathon and began to suffer numerous injuries – attributable to his brutal 250km-per-week training regime. Salazar was inactive in the sport for years, yet had a late-career revival, with one win at the Comrades Marathon in South Africa in the early '90s.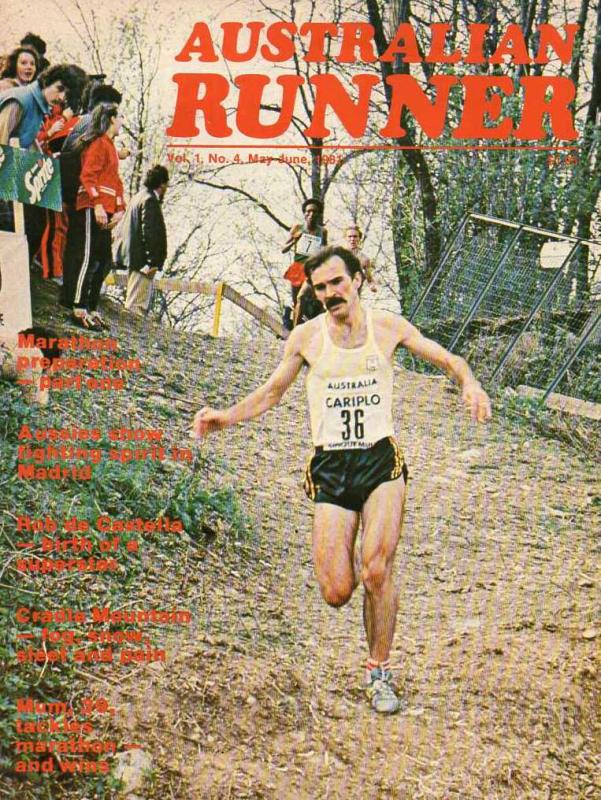 He has been a successful, but controversial coach with the Nike Oregon Project, guiding stars like Sir Mo Farah and Galen Rupp. Salazar has, however, become a pariah in the sport, due to his mistreatment of athletes and his involvement with PEDs. He is now banned from the sport.
Francois Robert de Castella (named in honour of his grandfather, the renowned viticulturalist) grew up in Melbourne, and, like a couple of promising juniors of the day – Danny Boltz and a young bloke from Ballarat named Steve Moneghetti – he was of Swiss-Australian descent. His was a tightly-knit, supportive and very sporty family and he began running seriously as a schoolboy, under the guidance of his coach – and teacher at Xavier College – Pat Clohessy (a former top athlete himself). He became a leading junior athlete, winning State and national titles, and his 28.50.4 10,000m run in 1976 is still the national record.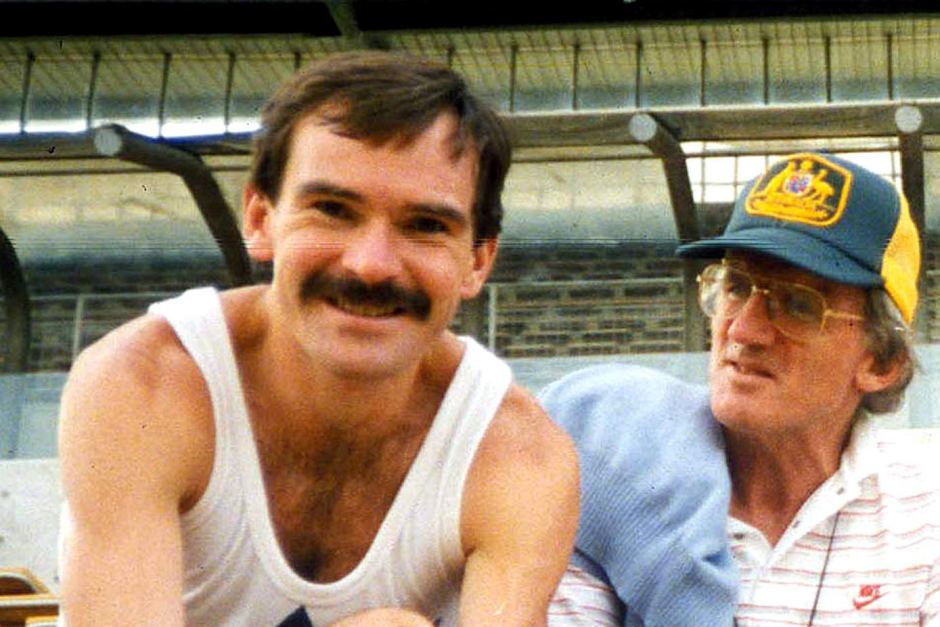 He began his senior career very strongly. The Swinburne University science student won the 1977 Sydney City-to-Surf and finished 37th in the World Cross Country Championships that year. De Castella won his debut marathon at the 1979 Victorian Championships, running 2.14.44. Also, it was around this time that he met a fellow athlete; a young West Australian named Gaylene Clews – who would later become his wife and would become an integral part of his career success. Improving rapidly, he won that year's national title in 2.13.23, then was 2nd in the 1980 Olympic Trials in 2.12.24, behind Gerard Barrett's 2.11.43 (and ahead of Runners' Tribe contributor, Len Johnson, who finished 5th). At the Olympics that year, de Castella excelled with a hard-fought 10th in 2.14.31. Also that year, de Castella finished 8th in Fukuoka (2.10.44) with fellow Aussie Gary Henry was 4th in 2.10.09. Deek was on the rise.
In 1981, de Castella was employed as a biophysicist at the newly-established Australian Institute of Sport in Canberra, and Clews and de Castella made their home in the nation's capital. During that year, Deek ran a series of brilliant races that hinted of something special to come in the marathon.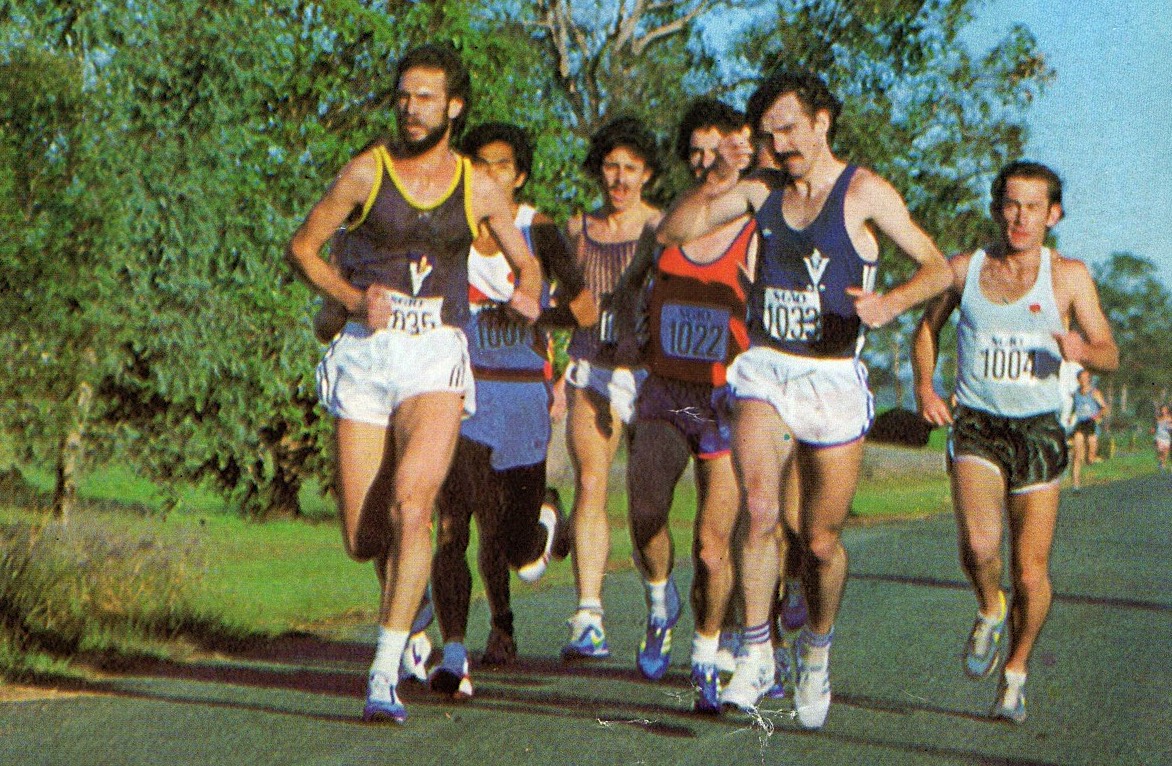 In March, he was an impressive 6th in the World Cross Country Championships in Madrid, behind Virgin, Mohammed Kedir (ETH), Fernando Mamede (POR), Julian Goater (ENG) and Antonio Prieto (ESP). It was a breakthrough performance.
A few months later in Perth, he shocked observers with his win in the national 25km championships, running a virtually solo 1.14.42 – an amazing run, indicative of Deek's superb fitness and tenacity.
In August, Deek smashed the course record for the City-to-Surf. His 40.08 record lasted a decade and was all the more outstanding, considering he ran the race in full marathon build-up mode, having covered over 180km the week of the race.
De Castella's final tune-up a few weeks before Fukuoka was a 5000m at Melbourne's Olympic Park, where he ran a PB of 13.34.2.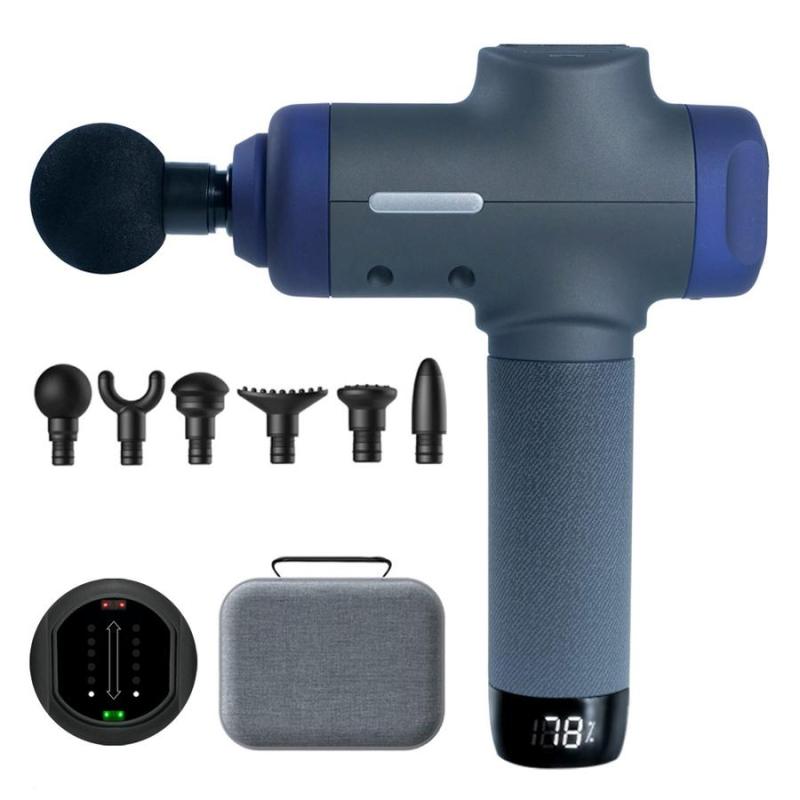 The Fukuoka Marathon was, at the time, a men-only, elite invitational event and great champions had won Fukuoka over the years. American Frank Shorter ('72 Olympic champ), Jerome Drayton (CAN) and, as mentioned, Seko, all had multiple victories in the '70s. At Fukuoka 1967, Clayton ran one of the greatest ever marathons. In one jaw-dropping run, he broke the 2.12, 2.11 and 2.10 barriers and finished in 2.09.37. His course record lasted 14 years until de Castella's 1981 win.
Other Australians tasted success in the '70s. Tasmanian Dave Chettle was 2nd to Drayton in 1975, running a world-class 2.10.20. Victorians Bill Scott and Chris 'Rab' Wardlaw crossed the finish together in '79 in joint 6th and recorded PBs of 2.11.55.
The big day finally arrived. The 1981 Fukuoka Marathon field included de Castella, Japanese stars Kunimitsu Itoh#, the Soh twins Shigeru and Takeshi (no Seko this time), American Gary Bjorklund, fellow Aussies Chettle, Lawrie Whitty, Gary Bentley, Rob Wallace and the two-time Olympic champion Cierpinski – among other top internationals.
The first half was fast. The Sohs and Bjorklund were doing most of the work up front, with Deek cruising along in the pack. The opening 10km split was 30.31, and the pace picked up slightly before halfway (1.03.48). The pack began to thin out and by 25km, Bjorklund and the Sohs were drifting off the pace. De Castella and the diminutive Itoh were drawing away from the rest and Deek began to take control. Itoh was barely hanging on and at around 30km (1.31.09), Deek surged slightly and opened a gap.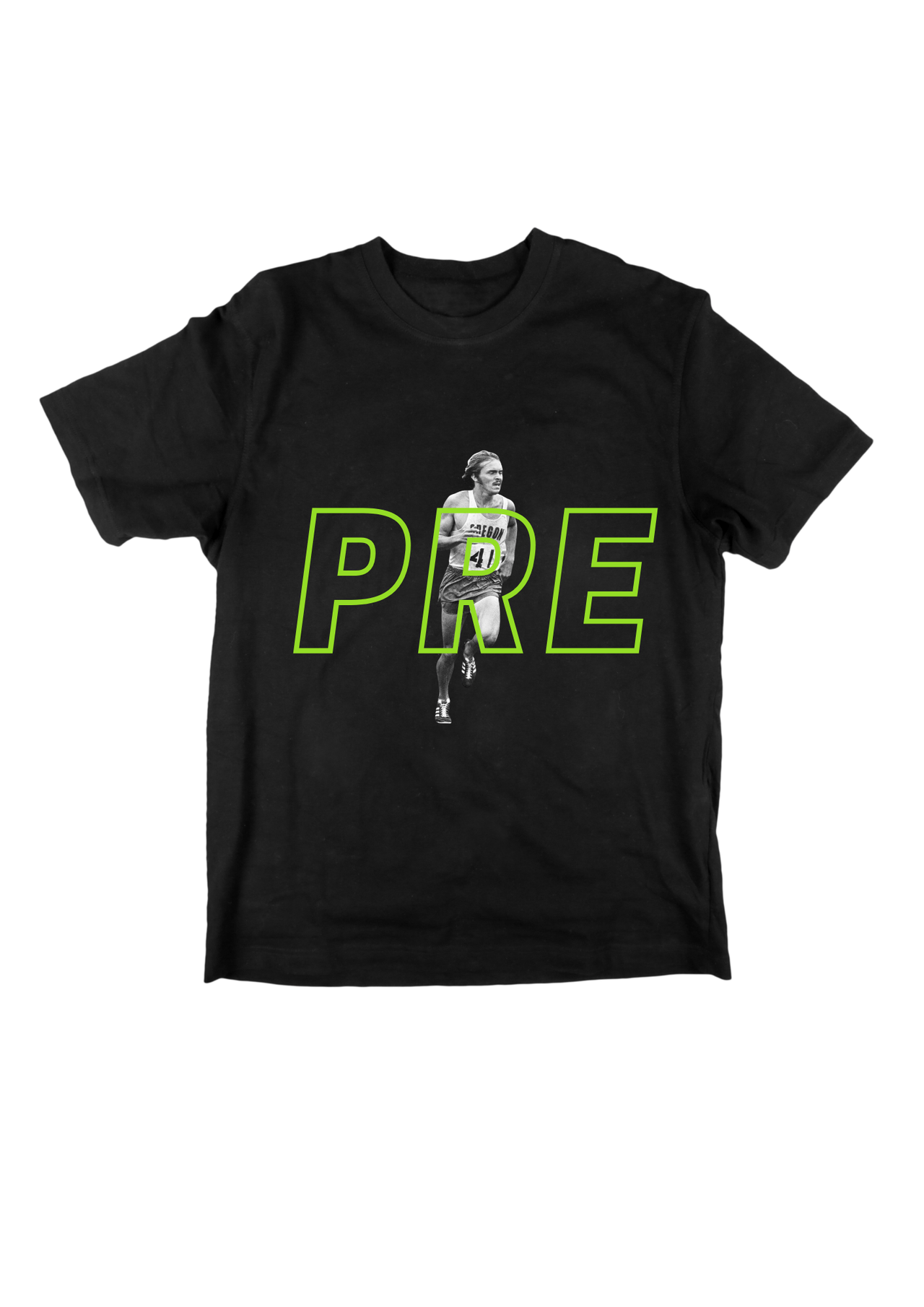 De Castella ploughed ahead, and, with the determination and laser focus of a fighter pilot, gradually extended his lead over Itoh Deek ran without a watch and didn't know how fast he was going in the closing kilometres. He pressed on. Drawing on all his reserves and fighting fatigue, he passed 40km in 2.01.32. He soon entered the stadium and was over a minute in front. He ran all-out to the finish and crossed the line, completely spent, having run the race of his life.
De Castella's winning time of 2.08.18 was just 5 seconds outside Salazar's 'world record', and the world's media paid tribute to a remarkable run. Previously, Deek was recognized as an elite international athlete on the rise, though he was never regarded as a star. This one very special performance elevated the 24 year-old to the level of global distance running icon. The brave Itoh ran a personal best of 2.09.37 and Shigeru Soh was third in 2.10.19.
The other Aussies mostly fared well. Whitty was 15th in 2.14.51. Bentley and Wallace were 24th and 25th respectively (2.16.18 & 2.16.43) and Chettle had a rough day, finishing 41st in 2.20.03.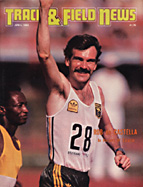 Years later, de Castella would be retrospectively recognized as having been the world record-holder and Salazar's time was scratched from the record books. The New York course had been remeasured according to new rules – stipulating the course must be measured along the shortest possible route that runners may take – which meant that the course was actually about 150m short of the full 42.195km, thus invalidating Salazar's record. However, this was not revealed until more than three years later, by which time, Welshman Steve Jones had beaten the record with a time of 2.08.05, winning the '84 Chicago race, with Carlos Lopes 2nd and Deek 3rd (2.09.06 to 2.09.09).
As he wasn't recognized as world record-holder at the time, de Castella didn't get to enjoy the prestige and status that such an achievement conferred, nor did he gain the lucrative cash bonuses offered by sponsors.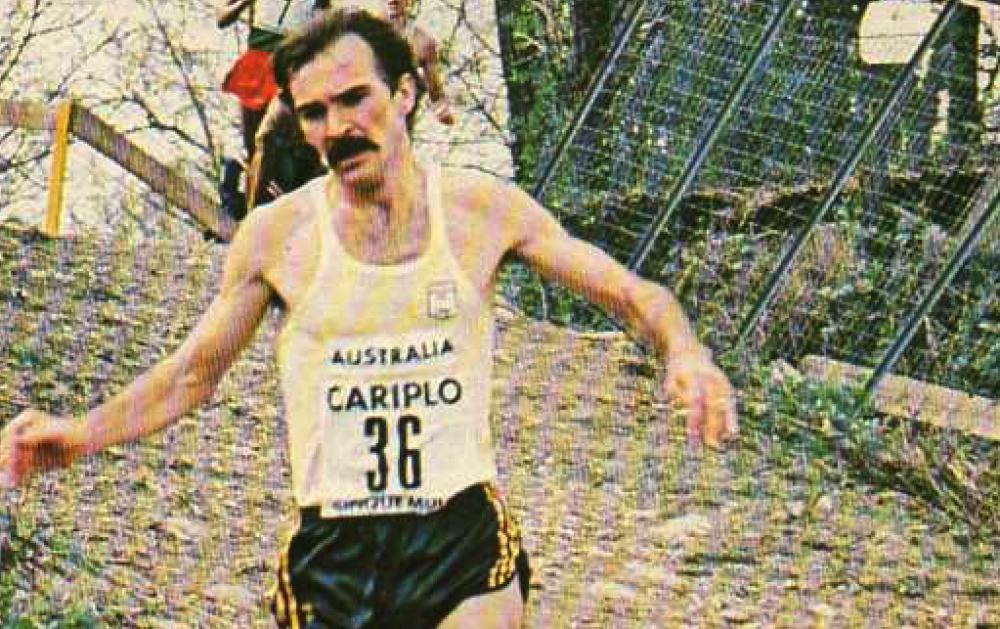 There is a beautiful story of de castella meeting with legendary New York Marathon organizer, Fred Lebow in New York, years later. Lebow – who had been diagnosed with a brain tumour – admitted he knew the course was short and that he had kept it under wraps. He apologized to de Castella and the two men embraced warmly.
De Castella went on to win the inaugural World Championships marathon in Helsinki in 1983 (in 2.10.03), and he won two Commonwealth titles. There was his epic battle with Tanzanian Juma Ikangaa on the streets of Brisbane in '82, where he set a long-standing all-comers record of 2.09.18, and he had a dominant win in Edinburgh '86 (2.10.15), with Moneghetti third on debut. Deek had two wins in Rotterdam, most notably in 1983's race – billed as a match race with Salazar – in which he edged out Carlos Lopes in 2.08.37. He ran his PB when winning in Boston in 1986, becoming the third man to beat 2.08. His 2.07.51 from that race is still the national record 35 years later.
Other outstanding performances included a world 15km record on the road (42.47) at the Gasparilla Classic in 1983, running 2.08 marathons in Chicago and Tokyo, and winning prestigious races such as the Cinque Mulini Cross Country in Italy and the Great North Run In the UK. He ran four Olympic marathons and was top-10 in three. Going in as favourite in LA '84, he missed the medals, finishing 5th – still the equal-best ever by an Aussie male. In Seoul '88 he was 8th and was 26th in Barcelona '92. Deek also had 5 top-20 finishes in the World Cross Country Championships.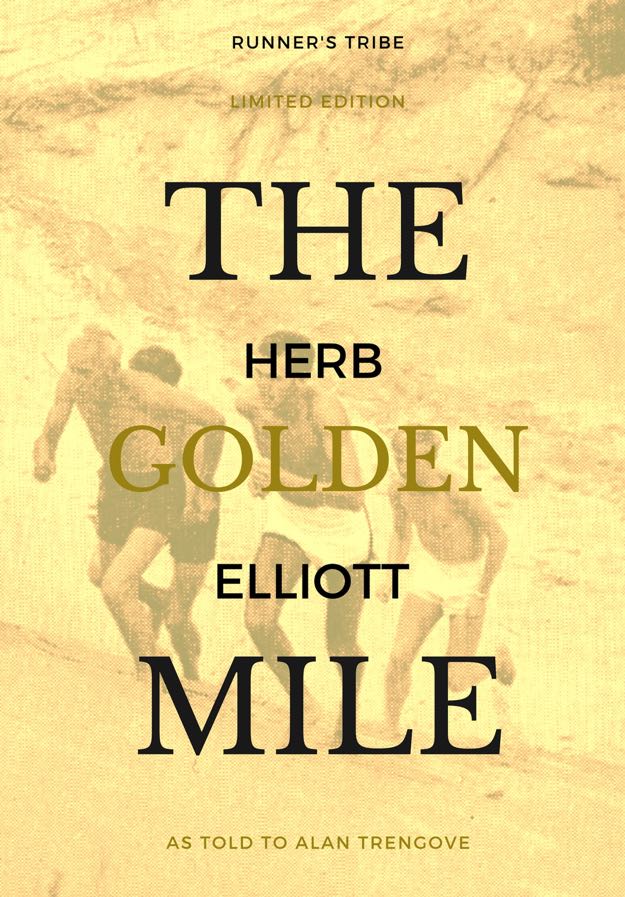 De Castella retired in 1993 and he was the Director of the Australian Institute of Sport for several years in the '90s. He became a businessman and a leading advocate for health and fitness in the community. He has also been a commentator at major athletics championships.
Deek has endured heartbreak and gut-wrenching setbacks, such as the breakdown of his and Gaylene's marriage – he would late remarry – and the loss of his house in the 2003 ACT fires, yet he has faced his problems with incredible forbearance.
In recent years, he's spearheaded the Indigenous Marathon Project. This has been an important passion project for de Castella, who has been an advisor and mentor for a number of young indigenous runners, a number of whom have achieved far beyond their expectations, and these athletes have gained immeasurably from the experience.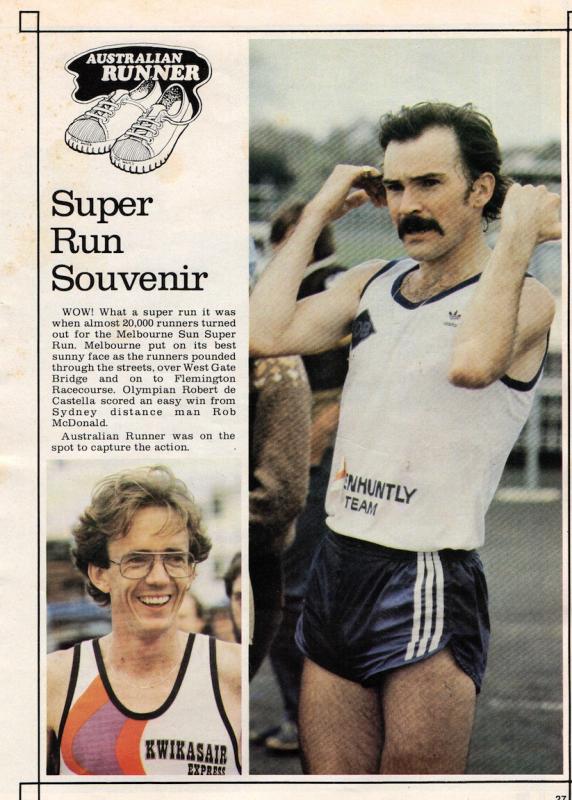 The affable and charismatic de Castella is now several years into an apparently very happy, stable and mutually-supportive marriage with new wife Theresa, and he's remained in Canberra with his new young family. He remains one of the most well-respected figures in Australian sport , and he is the owner of the most iconic moustache in the history of Australian sport (with perhaps some competition from Merv Hughes, DK Lilliee and John Newcombe). He's still active and has also dabbled in martial arts, among other interests.
Deek's world-beating performances helped spark a distance running boom in Australia in the '80s, and inspired many, from serious athletes to fun runners. After many years away from running as an elite competitor, he continues to give back to the sport he loves.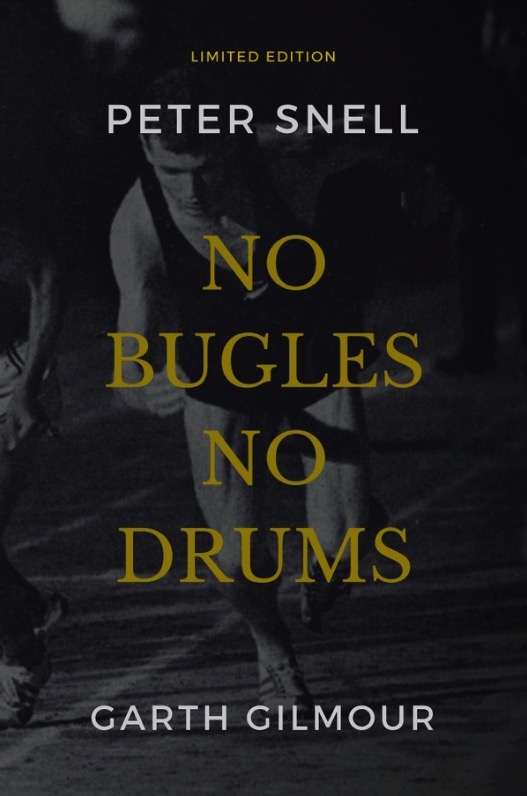 *Clayton's was a brand of non-alcoholic beverages sold in Australia in the '80s, marketed with the slogan: "The drink you have when you're not having a drink". The phrase: "A Clayton's…" was used to denote something purported to be genuine, when it was not actually the 'real deal'.
#NB: Some Japanese Romanji spelling of names varies. Sometimes a name like 'Itoh' is spelled 'Ito', with an accented 'o'.
The author wishes to thank The Sydney Morning Herald, Runners' World (US), Track and Field News, Paul Jenes, The New York Times & Australian Runner Magazine (cheers Len and Terry)