Runners Tribe 4 key sessions- Nicole Perry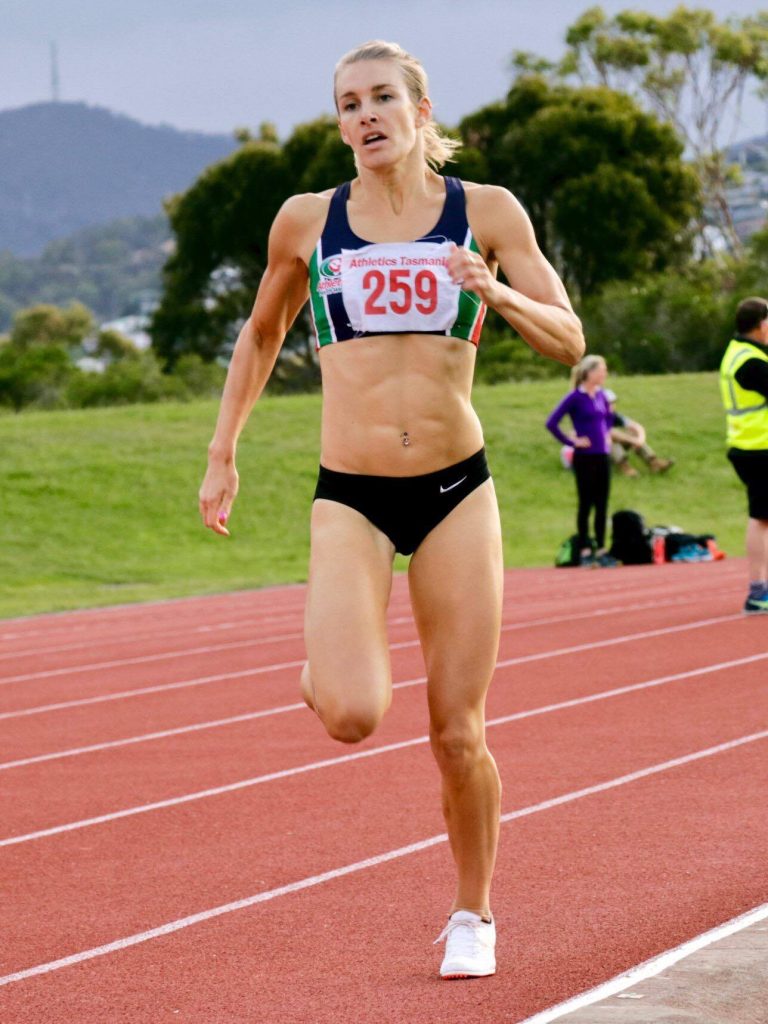 I have been running for Tasmania at national level on and off for 16 years now in the 800m. At 31, I am far from being one of the new kids on the block, but I have run 800m PBs during the past two seasons. Over the past decade I have spent four years on the Gold Coast and four years in Cairns, whilst my coach, Mike Gunson, is based in Tasmania.
The Tassie squad I train with over summer always have some good juniors (prior to their migration interstate for university!) and some athletes who have been around the track for a while, including T38 1500m Paralympic silver medallist, World Champion and World Record Holder, Deon Kenzie. Deon is an incredible training partner and is such good fun to travel with.
I have spent the past four years living and training in Cairns as I am studying dentistry at James Cook University (JCU). My first year in Cairns was challenging training-wise, but in recent years I've established an excellent training squad at JCU. Within the group there are a couple of guys who are quite fast and have been perfect training partners for me, especially during track sessions. The rest of the JCU squad enjoy training and provide an enjoyable and social environment, and they train mainly for fun-runs and Park Run.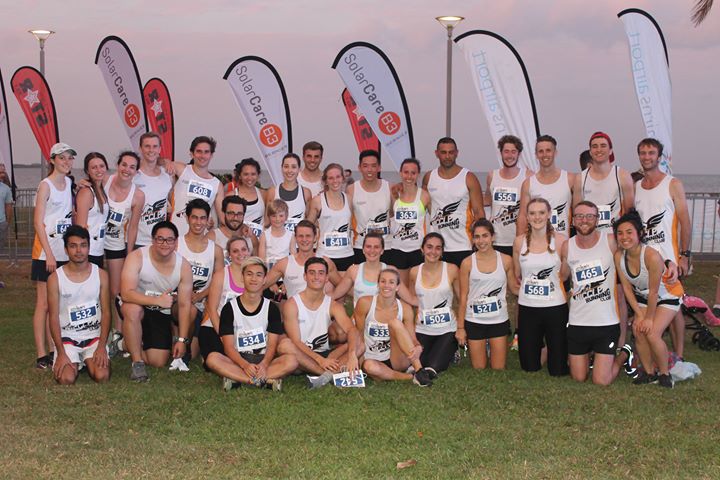 This group (pictured) is a ridiculously fun bunch, and have been an immense support to me. It is the social side of squad training and racing which has kept me in the sport for this long, and I intend to continue for many more years to come. I have qualified for the Australian Open Championships again for next year.
My best achievements this season:
Running an 800m PB (to still be improving at age 31 is pleasantly surprising!)
Tasmanian 400m & 800m State Champion
Goals for 2018/2019 season:
PB in the 800m (I'd love to run 2.07)
I have listed four of my key sessions. As I am studying dentistry full time, working casually a few evenings a week as a Registered Nurse in Emergency, coaching the JCU Run Club and training, I do not have a lot of free time. Hence, I like my sessions to be high-quality without being excessively time consuming.
500m / 1 min / 200m
400m / 1 min / 200m
300m / 1 min /200m
200m / 1 min / 200m
Three minutes recovery between reps.
The 500/400/300/200 is run at close to 800m pace and the 200s are run as fast as possible.
I love this session. I have done it quite a lot leading into important races this season. It is a good lactic set and replicates the feeling in the last 100m of an 800. When I do this set well I know I am in good shape.
3 x 4 x 300m on 2 minutes
1st rep @ 70% effort
2nd rep @ 80% effort
3rd rep @ 90% effort
4th rep @ 100% effort
Five minutes between sets
My coach would set the times. Each time I did it the set times would be a second or two faster as the season progressed. I enjoyed the challenge of this set and the fact that I had to control my pace. Too fast too early and you practically go backwards in the last rep.
3 x 1km hard / 500m easy / 1 km hard (or 500m hard)
Three minutes recovery.
I have a love/hate relationship with this session. I love it when it's done, but I hate 1km reps. It is a set my coach makes me do on a regular basis during winter. Whilst I'm often anxious and stressed beforehand, I know that this session is important for winter conditioning. I find this set very mentally challenging, and so I always make sure I have someone to do it with me. I usually do this session during winter around Cattana Wetlands in Cairns (whilst avoiding the snakes).
Hills
1 x 500m
1 x 400m
1 x 300m
1 x 200m
Max effort
Slow walk/jog back recovery
The particular hill in Cairns where I do this session is a killer, and I have loved it! The hill isn't too far from uni so there were usually quite a few people on board for this one. It is an excellent lactic set, providing the first 500 is at absolute max effort, and it's also excellent for leg strength. We tended to do this session early on Sunday mornings (to avoid the Cairns humidity), much to the displeasure of one of the residents who lived at the bottom of the hill. Unfortunately she wasn't a huge fan of the squad banter at 8am. I would do this session late winter and throughout spring.
End
Main cover photo by Ewa Facioni