"Camp was all ambition and aggression. When he was on, he would just go for it. Even when he was not at his top, you always knew you had been in a race after you had run against Brad Camp." – Len Johnson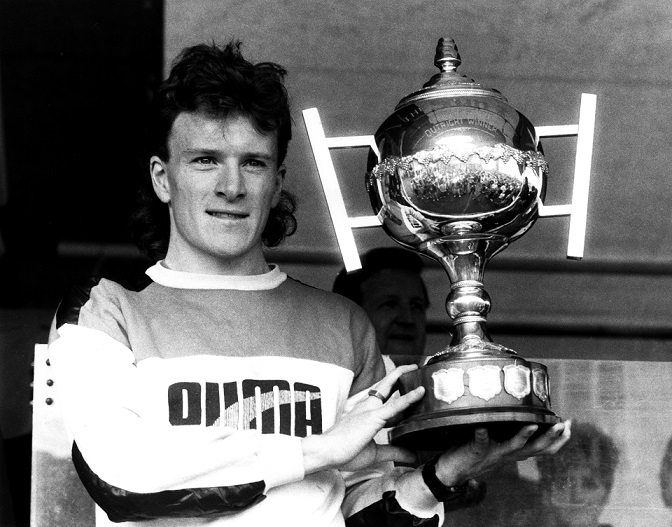 Profile
Coach: Tom Kelly, based at the Doncaster Athletic Club in Victoria
Date of birth: 25 December 1964
Hometown: The suburb of Doncaster, in Melbourne
Date of retirement from running: 1993
Personal best: 2:10:10
Career highlight: 1988 Olympics in Seoul, South Korea
Major championship medals: 1989 Australian Marathon Champion
Brad Camp is the 7th fastest Australian male marathon runner of all-time. Camp made his name on the road, at the marathon. He made the 1988 Olympic team, fulfilling an ambition he had set when he left school a few years earlier and a plan he had made with his coach, Tom Kelly. He made the 1990 Commonwealth Games team, too, though his two championship runs were disappointments.
But Camp was also a more than handy cross-country runner, finishing fourth in the national All Schools U19 title in 1983 behind Ray Boyd, David Lightfoot and Colin Dalton, and one ahead of Sean Quilty – all of them going on to successful senior careers.
In 1984, Camp won the national U20 title in Perth, the same year that Garry Henry won the senior race.
Finally, Camp finished 75th and 108th in two world cross-country championships in an era when the fields were well over 200 in number. And he ran his personal best for 10,000 metres on the track (28:49.68) in finishing sixth in a Zatopek race.
He was competitive – of that there can be no doubt. His Gold Coast marathon PB race was a purely domestic affair, but he blitzed a field which saw the first six finishers – Australians all – under 2:19.
RUNNER'S TRIBE PAYS OUR WRITERS & FILM MAKERS TO CREATE EXCITING & ENTERTAINING CONTENT. HELP SUPPORT THESE PROFESSIONALS AND JOIN RT PREMIUM NOW.
TO VIEW THIS CONTENT PLEASE SIGN-UP TO RUNNER'S TRIBE'S MEMBERS ONLY PREMIUM CONTENT. WE HAVE SOURCED THE WORLD'S TOP WRITERS AND FILM MAKERS TO DELIVER ANY ATHLETE, COACH, PARENT OR FAN THE ULTIMATE PORTAL FOR ATHLETICS EDUCATION, ENJOYMENT AND INSPIRATION.

$9.95 AUD Monthly ($6.59 USD)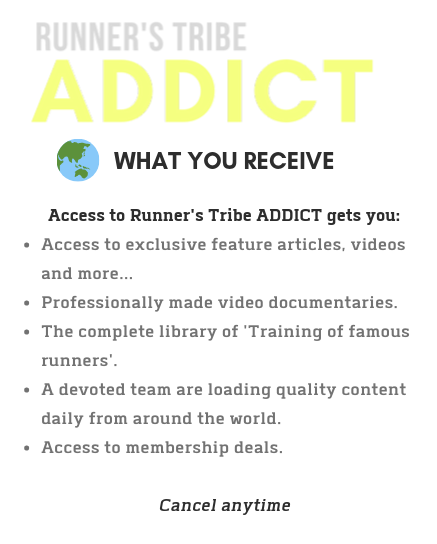 Yearly Plan (Worldwide) - BEST VALUE
$89.95 AUD Yearly ($59.56 USD)

$2.95 AUD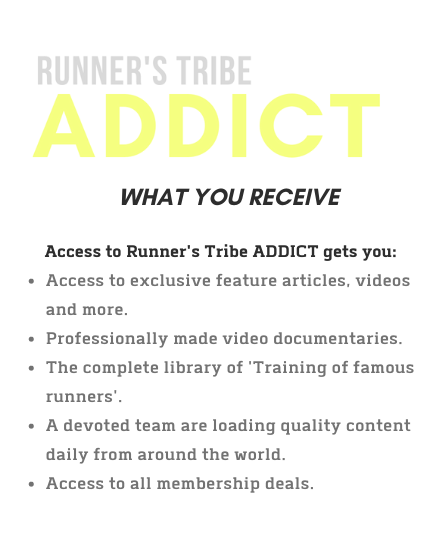 ALREADY A MEMBER? LOGIN BELOW