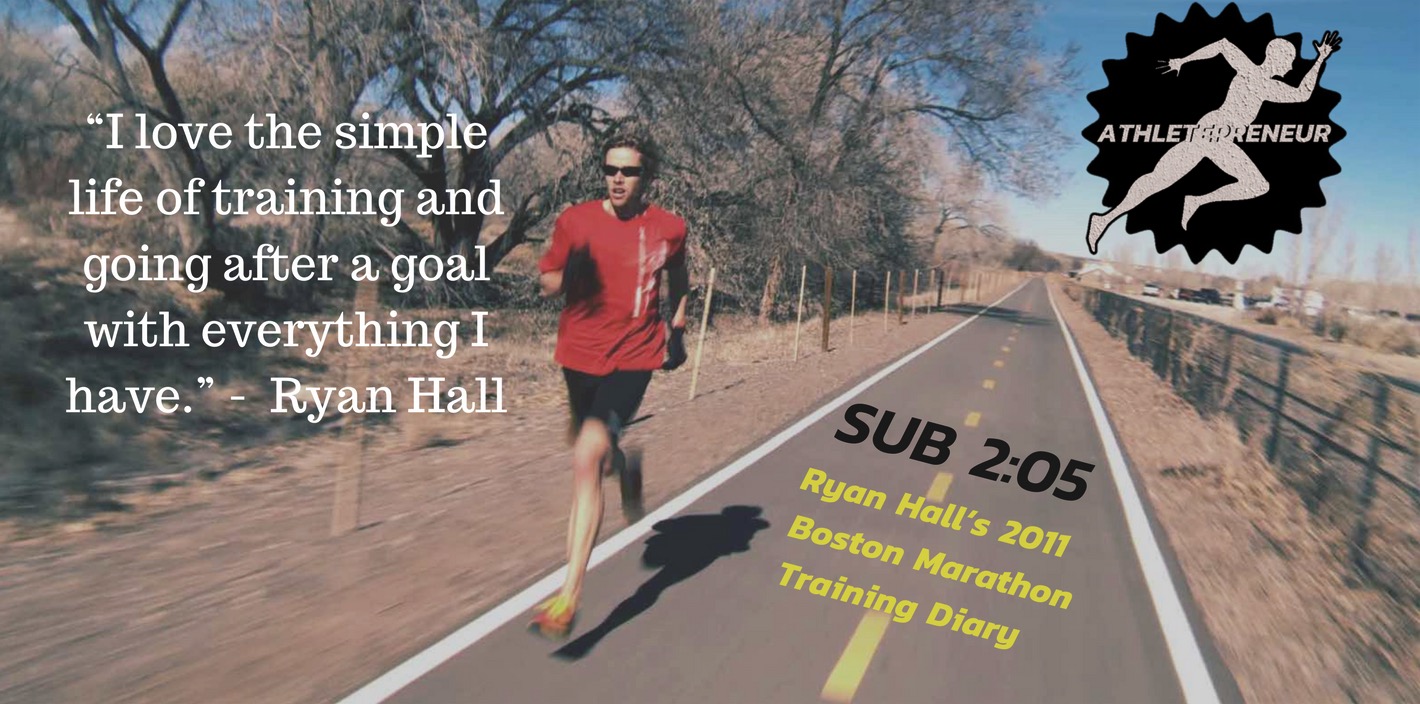 Boston Marathon, April 18, 2011 – a day to remember in marathon running history. The winner, Geoffrey Mutai, ran 57 seconds under the then-current world record, stopping the clock at 2:03.02. Mutai had a few factors working in his favour that day. Firstly, there was a strong tailwind of 15-20 miles/hr for much of the race. Secondly, the Boston Marathon course has a subtle elevation drop, this is both a curse and blessing; athletes can run fast, but any resulting records won't be officially recognised.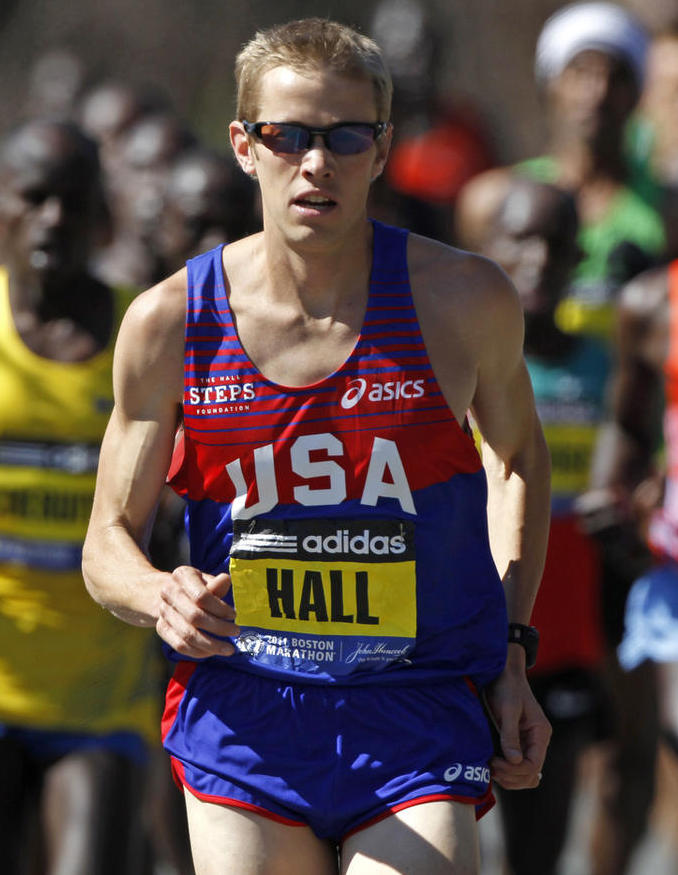 The final factor working for Mutai that Monday in April was the early pace set by the American half-marathon record holder, Ryan Hall. Hall went straight to the front that special day. As recalled by Hall:
"I went right to the lead in the first 100 meters and was surprised to look down at my watch after a half mile of running and see that I was on schedule for a 4:26 opening mile. My turnover felt easy and my stride felt smooth, but more than anything I felt at complete mental ease in the front of the race."
This is the story of Ryan's 12 week lead-up to this epic 2:04.58 marathon. One would think to pull off such a time, a perfect few months of training in the lead-up would be required. Quite to the contrary, it is amazing how up-and-down this period was. From a lingering ITB injury, to stomach upsets and sickness. However, Hall battled on, resilience and belief aplenty.
Read on to discover all there is to know about this pivotal period in the career of a great American marathoner, Ryan Hall
What you get for $4.95 with Tapview
Every session, every run, for 12 weeks leading into the 2011 Boston Marathon.
A detailed 21 A4 page, 7000 plus word training diary.
Splits for sessions. Including splits for interval/track sessions as well as splits for tempo runs.
Comments from Ryan Hall every day about the training, how he was feeling, the pace of easy recovery runs and much more.
Follow along as Hall battles sickness, fatigue, injury, motivation and self-doubt.
Never before seen content, training insights & photos from Ryan Hall.
Want to purchase the 50+ page ebook instead from the secure online Runner's Tribe shop and have a copy for life for $6.99?
Click on one of the pictures below to go to the Runner's Tribe Online Shop to purchase the ebook (securely delivered in all popular formats with Paypal and credit card options) or continue reading here to purchase through our partners Tapview and read on the website for decades to come.
What is 'Athletepreneur' ? Find out here
____________________________________________________________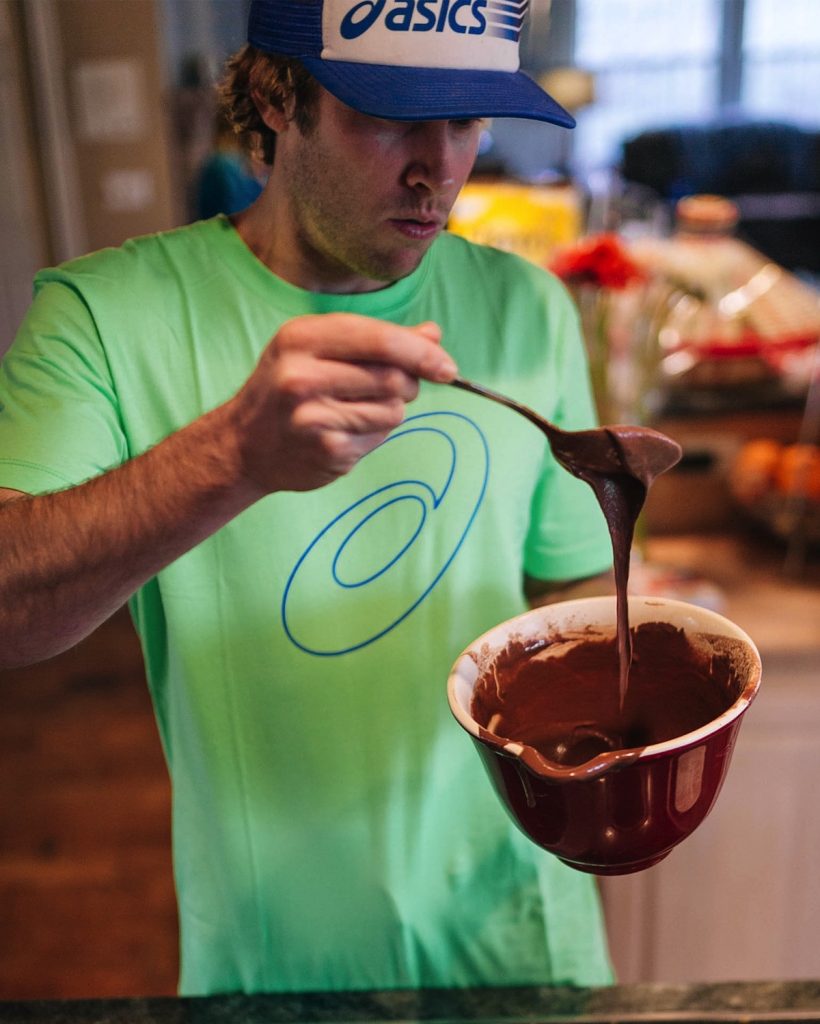 Monday January 24, 2011. 12 Weeks till the Boston Marathon
AM: Ran 45 minutes easy in Edmonds. Hilly run. Didn't feel super great like I had been feeling the last couple of days. Maybe because I had to eat and run pretty close together. Was still digesting. Also, could have been the hills. Also, could be that I went faster than I thought yesterday.
PM: Ran 30 minutes easy plus drills and strides. Legs felt great! Had some pop when doing my sprints!
Tuesday, January 25
AM: Ran 20 minute warm up then drills and strides, then a 3 mile tempo in 4:46 pace on a slightly urban traffic-filled, slightly breezy road with a 180 turnaround. Legs felt great but just didn't run super quick. Then came on the track and ran 8 by 400 m cut-downs in 65, 69, 66, 66, 64, 64, 63, 63. It was hard near the end. Was trying to break 63 but I couldn't. There was a pretty good breeze blowing. I think I could feel a little less pop with only the 1 day rest. 3 rest days now before the race. Still this is probably my best ever pre-race workout. Chillin' time now.