"In Europe, maybe most youngsters think it is safer to go to university and then get a high paying job. After all, there are easier ways to earn a living than as an 800m runner!" – Andre Bucher
© 2017 Runner's Tribe, all rights reserved.
Sources
IAAF Andre Bucher Interview 2001.

British Milers Club Andre Bucher Interview 2003.
Swiss media used to refer to Andre Bucher as "The Great White Hope".  The title meant nothing to Bucher; colour or nationality aside, Bucher earnt his spot on top of the world 800m rankings through the combinations of raw talent, smart and consistent training from a young age, and bold front-running.
Runner's Tribe took a look back over the career and training of this magnificent 2-lapper.
D.O.B: 19 October 1976

Country: Switzerland
Career Highlight
800m World Champion, Edmonton, 2001.
https://youtu.be/e1fVZcepBfw
Personal Bests
400m: 46.23

600m: 1:14.72

800m: 1:42.55

1000m: 2:15.63

1500m: 3:38.44

3000m: 8:16.90

3000m Steeplechase: 9:09.73

5000m:  14:06.77

10,000m: 30:40.50
Don't specialize too early
"As a junior, I thought that I will be a long distance runner in the future. But my coach always motivated me to try various distances... and finally I found the event that suited me best. I found a distance that combines endurance, speed, power; my training is never boring at all." -  Andre Bucher
As a junior athlete, Bucher was a top Swiss runner over events ranging from cross-country, to 5000m-10,000m events, to the 3000m steeplechase. During these years Bucher laid down the aerobic foundations on which to launch his senior career from.
RUNNER'S TRIBE PAYS OUR WRITERS & FILM MAKERS TO CREATE EXCITING & ENTERTAINING CONTENT. HELP SUPPORT THESE PROFESSIONALS AND JOIN RT PREMIUM NOW.
TO VIEW THIS CONTENT PLEASE SIGN-UP TO RUNNER'S TRIBE'S MEMBERS ONLY PREMIUM CONTENT. WE HAVE SOURCED THE WORLD'S TOP WRITERS AND FILM MAKERS TO DELIVER ANY ATHLETE, COACH, PARENT OR FAN THE ULTIMATE PORTAL FOR ATHLETICS EDUCATION, ENJOYMENT AND INSPIRATION.
$9.95 AUD Monthly ($6.59 USD)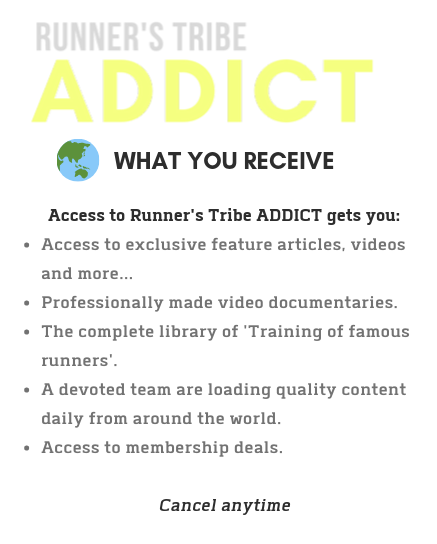 Yearly Plan (Worldwide) - BEST VALUE
$89.95 AUD Yearly ($59.56 USD)

$2.95 AUD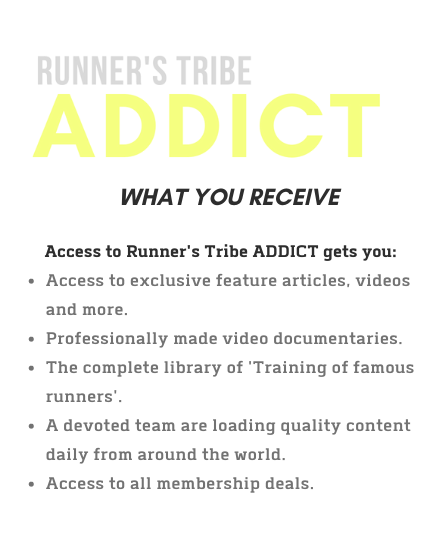 ALREADY A MEMBER? LOGIN BELOW