"My life is totally different because of those three one-hundredths of a second that meant the difference between a Gold and Silver Medal."  - Dave Wottle
© 2018 Runner's Tribe, all rights reserved.
Dave Wottle's 1972 Munich Olympics 800m gold medal race video is a sight to behold.  So much so that it has been going viral around the web for a few years now, if you haven't viewed then permission granted to pause this enthralling read, view, then maybe return (race video below).
Wottle stole victory on that amazing day by 0.03 seconds in a time of 1:45.9. Fascinatingly, Wottle wasn't even at full fitness, his mileage had been way down in the lead-up, hampered by an injury between the USA Olympic trials and the Olympics themselves.
However, injury wasn't going to get in the way of Wottle that year. In 1972 Wottle was the man over 800m, adding a world record to his resume with a 1:44.3 at the AAU Championships.  But Wottle was an NCAA superstar as well as a global one.  Racing for Bowling Green University, also in 1972, that amazing year, he won an NCAA 1500m title; he took the mile title the following year.
Runner's Tribe took a look back over the training of this come from behind Olympic champion.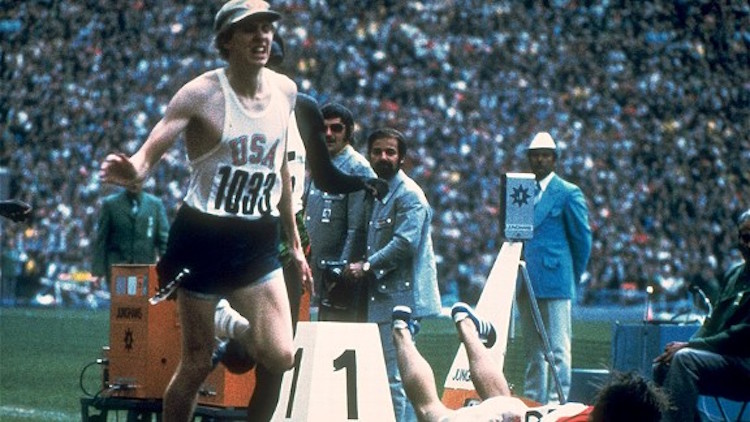 Free Sources
Marathon and Distance Runner (Magazine) April 1986 - p.41
Personal Bests
800m: 1:44.3

1500m: 3:36.2 (Set in 1973 beating Steve Prefontaine at the Hayward Field Restoration Meet)

Mile:  3:53.3

2 miles: 8:40.01
Highlights
Olympic 800m Gold, Munich 1972.

800m World Record 1972, 1:44.30.

Two NCAA outdoor titles.

DOB: 7

th

August 1950, Ohio, United States.
The Miler!!
"I never trained for the 800 meters, always for the mile" - Dave Wottle
Even after Olympic 800m victory, Wottle has always maintained that his abilities lay more in 1500m running than the 800m. Despite being blessed with some obvious raw pace, Wottle always felt that his speed was his Achilles heel.
So strong was this belief that at the 1972 USA Olympic trials Wottle entered the 800m because it happened to fall on the same day as a speed workout, so his coach advised him to race the 800m instead.  When he made the final and won, they started viewing the 800m under new light.
"I also felt insecure in the 800 meters as I was up against runners moving up from the 400 meters who had much better leg speed."  - Dave Wottle

Video - 1972 800 m Olympic Final – Follow the White Hat
https://www.youtube.com/watch?v=5LHid-nC45k
Mile PB and Steve Prefontaine
"Hey why don't you come up to Eugene and we'll go for the mile record. I'll bring you through in 2:56 and then each man for himself on the last lap."  -  Steve Prefontaine
'Great. Good idea.' - Dave Wottle
In 1973, when Steve Prefontanie invited you to a race, it wasn't something any ambitious runner could possibly turn down. Such was the case in 1973 when 'Pre' invited Wottle to Eugene to have a crack at the mile world record.
And have a crack they did. 'Pre' took the pace until the final 200m when Wottle just scraped home winning and setting a new personal best mark of 3:53.30 (to Pre's 3:54.60).
"Prefontaine brought me through in 2:56 flat – just what he said he would. I took the lead with about 180 meters to go". - Dave Wottle
Base Training Specifics
RUNNER'S TRIBE PAYS OUR WRITERS & FILM MAKERS TO CREATE EXCITING & ENTERTAINING CONTENT. HELP SUPPORT THESE PROFESSIONALS AND JOIN RT PREMIUM NOW.
TO VIEW THIS CONTENT PLEASE SIGN-UP TO RUNNER'S TRIBE'S MEMBERS ONLY PREMIUM CONTENT. WE HAVE SOURCED THE WORLD'S TOP WRITERS AND FILM MAKERS TO DELIVER ANY ATHLETE, COACH, PARENT OR FAN THE ULTIMATE PORTAL FOR ATHLETICS EDUCATION, ENJOYMENT AND INSPIRATION.

$9.95 AUD Monthly ($6.59 USD)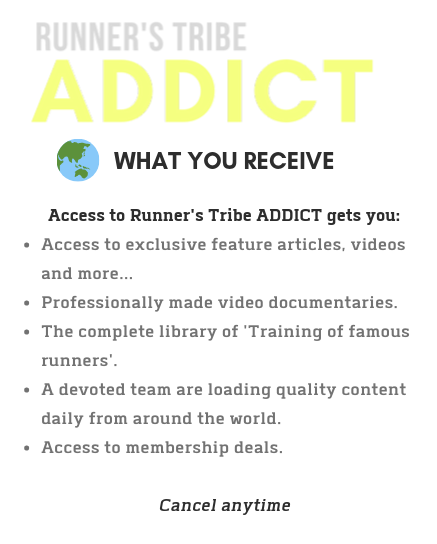 Yearly Plan (Worldwide) - BEST VALUE
$89.95 AUD Yearly ($59.56 USD)

$2.95 AUD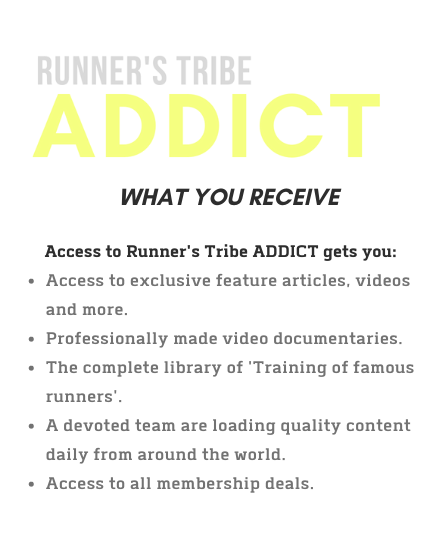 ALREADY A MEMBER? LOGIN BELOW