'A Body Built on Pain'
The Training of Herb Elliott
© 2017 Runner's Tribe, all rights reserved.
"I find that orthodox training is drudgery because it's so unnatural to run for hours on end on a circular track."   - Herb Elliott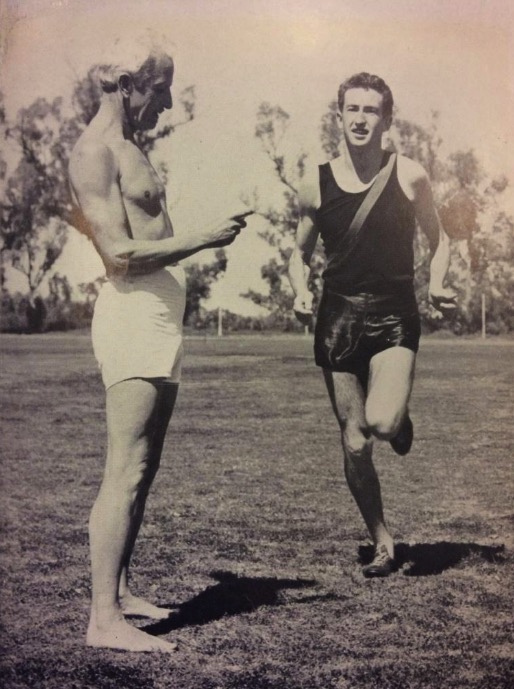 Sources
Personal Bests

800m: 1:46.70

(estimated from 880 yard time of 1.47.30)

1500m:

3:35.60

Mile:  3:54.50



Highlights
Olympic 1500m Gold, Rome 1960.

Commonwealth Games Gold One Mile, Cardiff, 1958.

Commonwealth Games Gold 880 yards, Cardiff, 1958.

Former world record holder over 1500m and Mile. Held the 1500m world record for 9 years and the mile world record for 4 years.
"I like to vary my training venues day by day, running on a golf course one day, the next day in a park, then on a racecourse, up and down the hills flanking the Shrine in Melbourne, along the Yarra River and even over cow paddocks. The change of scenery, the music of the birds and the sight of grazing cattle and sheep is soul-freeing and makes a training session real joy."  – Herb Elliott
Base Training
"I train eleven months of the year, half that period being devoted to strengthening work. Here is one of my typical weeks when I was eighteen years of age. (Younger athletes perhaps should not attempt quite so much and older ones a little bit more. It's really a matter for personal judgment.)"  – Herb Elliott

Monday: A ten-mile run at any pace I felt like setting, always finishing hard over the last two miles or so.
Tuesday: Six or seven miles in the morning. Weight-lifting in the evening.
Wednesday: Ten miles hard against the clock.
Thursday: Six or seven miles in the morning. Weights in the evening.
Friday: Rest.
Saturday: Faster 'fun' work-out at lunch-time on the track. A hard five miles or so in the evening.
Sunday: Eight to ten miles in the morning. Eight to ten miles hard in the afternoon.
As Elliott matured, base training consisted mainly of long hard runs of between 8 to 16 km. The occasional (once a month on average) 32km run was also completed. As were sand hills (more below).
The estimated average mileage during this period was 60 to 80 miles per week.
"In the winter and spring of 1957 I must have run 2500 miles in training and lifted thousands of pounds in weights"  -  Herb Elliott
Sand Hills
RUNNER'S TRIBE PAYS OUR WRITERS & FILM MAKERS TO CREATE EXCITING & ENTERTAINING CONTENT. HELP SUPPORT THESE PROFESSIONALS AND JOIN RT PREMIUM NOW.
TO VIEW THIS CONTENT PLEASE SIGN-UP TO RUNNER'S TRIBE'S MEMBERS ONLY PREMIUM CONTENT. WE HAVE SOURCED THE WORLD'S TOP WRITERS AND FILM MAKERS TO DELIVER ANY ATHLETE, COACH, PARENT OR FAN THE ULTIMATE PORTAL FOR ATHLETICS EDUCATION, ENJOYMENT AND INSPIRATION.

$9.95 AUD Monthly ($6.59 USD)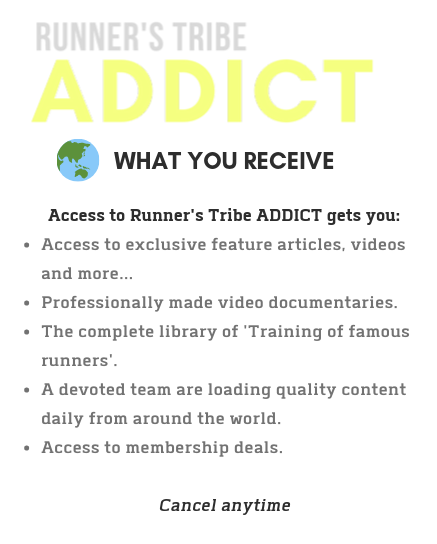 Yearly Plan (Worldwide) - BEST VALUE
$89.95 AUD Yearly ($59.56 USD)

$2.95 AUD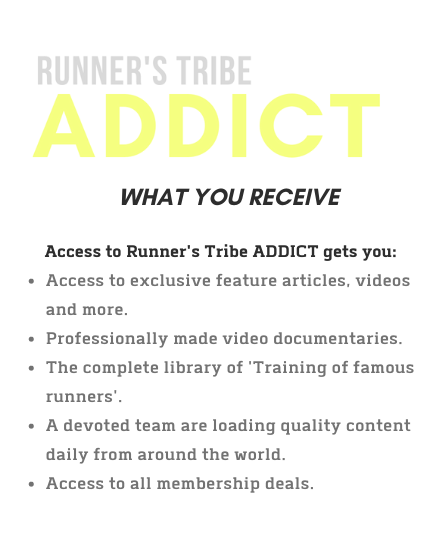 ALREADY A MEMBER? LOGIN BELOW